Never going to leave this bed!
It's World Sleep Day today. Not familiar? The annual event celebrates the benefits of good and healthy sleep, as well as daws attention to the prevention and management of sleep disorders.
We're just glad that someone finally recognised the importance of (one of) our favourite pastime. Here are some of our favourite beds to sink in to: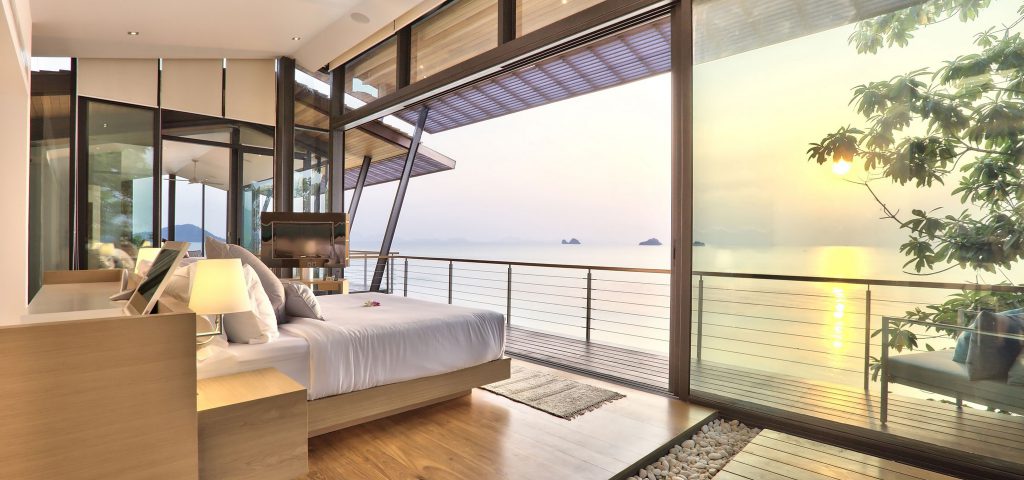 Where is this place?
Let your jaw drop at The View Samui. We'll bet our last Toblerone bar that the first words out of your mouth the minute you walk in will be something along the lines of "Oh wow, look at that view!" No shame for calling out the obvious though, we couldn't help ourselves either.
The master bedroom is the highest point of the villa and even has an in-room shower. Yup, it's right next to the bed. No shame in a little exhibitionism either!
Rates from US$ 1,550++ per night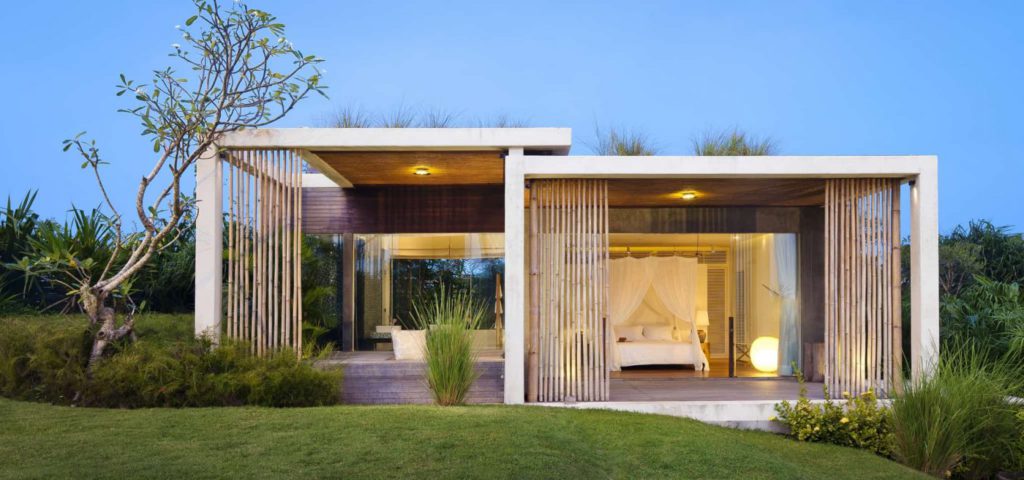 Where is this place?
Sleek, minimalist and modern but don't let this pretty picture fool you. Your journey to Villa Tantangan in Tabanan, Bali starts with a quick turn off the main road and through the bumpy country lanes amidst paddy fields.
Don't worry though, just when you feel like you're in the middle of nowhere, this majestic villa welcomes you with warm beds and spectacular panoramic views.
Rates from USD 650++ per night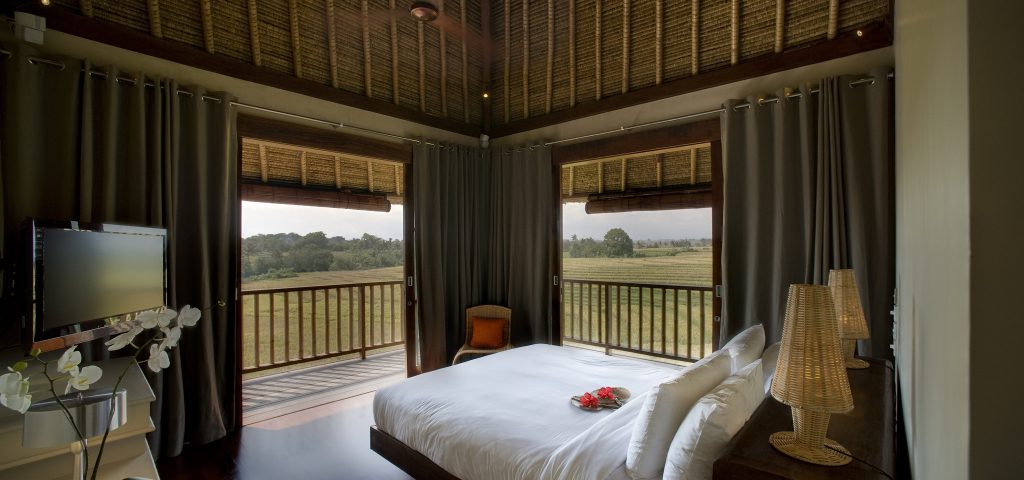 Where is this place?
In need of one of those Eat, Pray, Love reboot, recharge, recentre yourself holidays? Look no further than the rolling fields of green and gold from your comfy bed in Villa Mary in Bali. Part of the Pantai Lima Estate along Pererenan Beach, this beautiful home is flanked by paddy fields on one side and a river mouth that leads to the sea on the other.
Fair warning though, staying here may result in high levels of zen and an impromptu decision to move to Bali. We're all for that though!
Rates from US$ 895++ per night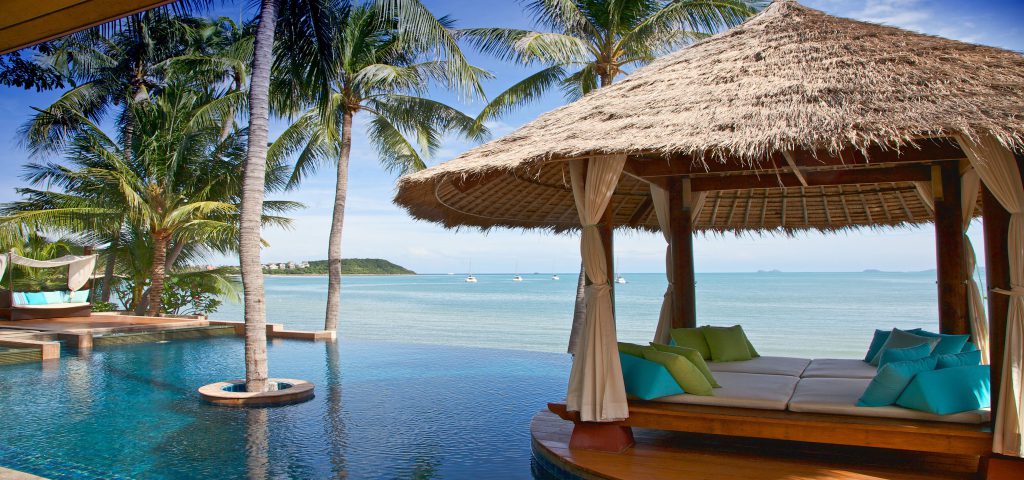 Where is this place?
You never forget the first time you wake up from a shaded beachfront nap on a sunny afternoon and where better to enjoy it than Upni Duniya's front and centre pool sala. This stately 9-bedroom villa in Koh Samui is what lavish but understated opulent dreams are made of.
We're all on board for a sea breeze, the sound of the ocean and a cosy napping spot. Who's in the mood for a break from the world?
Rates from US$ 1,300++ per night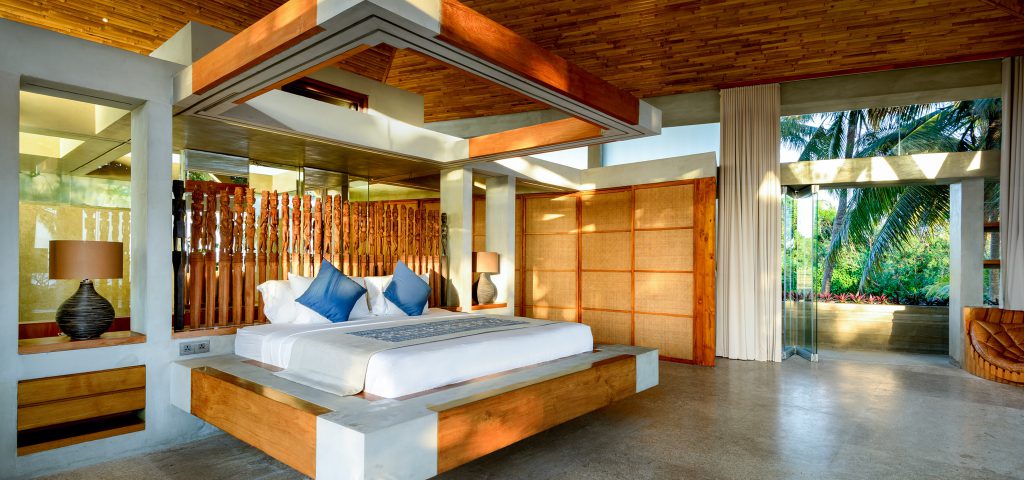 Where is this place?
Rise and shine doesn't always mean get out of bed. At Villa Vedas in Tabanan, Bali, no one will blame you if you request all your meals be brought to you while you enjoy lounging all day every day in bed. With spectacular ocean views and a sky dipping pool with a glass bottom, you might want to bring your lover along for a little romance.
Don't get mad if one thing leads to another and you find yourself planning your wedding at the villa though! Give us some romance!
Rates from US$ 1,165++ per night