We took some advice from our Koh Samui insider, Samujana General Manager Kurt Berman, and learned a thing or two about holidaying in (Samui) style.
 #1 Eat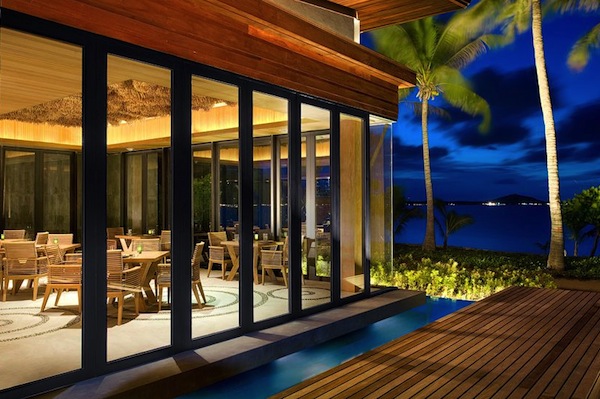 Feast: If there's one way we love to splurge, it's got to be eating. So imagine our delight to find this gem of a restaurant in Koh Samui. Offering the ultimate culinary indulgence with its signature restaurant, Namu, W Retreat Koh Samui sets the scene for inventive Japanese cuisine. Taking its name from the Korean word for wood, Namu reinterprets influences from around Asia, while retaining intrinsic flavours within a dramatic atmosphere of minimal clean lines, textured ceiling spirals and green glass rods.
Sit: We recommend either sitting outside on the beachside terrace for a romantic sunset view, or at the best seats in the house – along the counter of the open kitchen for a firsthand glimpse of the action.
Order: Sharing is caring. The innovative menu means there's so many things to choose from, so all the better to celebrate the traditional Asian concept of dining! We love the fresh Hamachi Sashimi, Leek and Chili Mint Dressing, Teriyaki Seared 9+ Wagyu Sirloin, Ponzu and Silken Tofu, Goose Foie Gras, Crispy Katafi and Mustard Miso Emulsion, with Daikon Sprouts and the Crisp Fried Ginger Infused Ice Cream, Candied Orange Peel and Pink Peppercorns to top it all off!
#2 Drink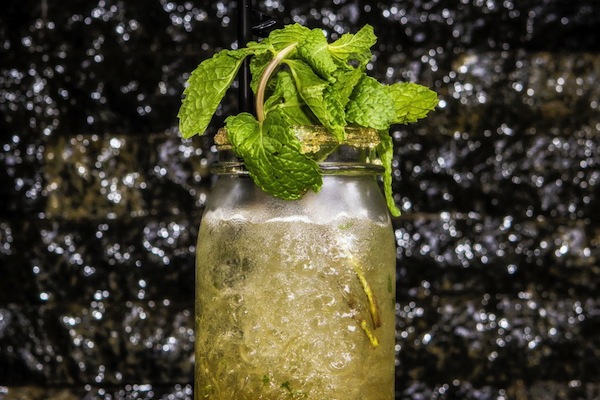 Nightcap: Eating well means you need to wash it down with some serious drinks. Which is something we did particularly dexterously at The Larder. Positioning itself as a restaurant-come-bar, The Larder meshes modern British & European cuisines with international influences, a mix of comfort food and classics alongside a superb wine list and cocktails that have been reconstructed with a twist.
Vibe: Forget fancy table settings and elaborate décor. The Larder is a down-to-earth eatery, where high-end food and drinks are served in a provincial and approachable way, and the atmosphere warm and welcoming.
Choose your poison: Take your pick – we loved the Old Fashion Swine (house infused bacon bourbon, grade B maple syrup, angostura bitters twisted with orange), Filthy Martini, Pomelo Pop (Fresh pomelo , fresh lemon, gin, simple syrup, egg white and fizz), Inside Out Bloody Mary (The Larder's hangover intoxologist, garnished with boozy infused cherry toms), Mint Julep, and the Peanut Butter Martini (Larder infused peanut butter cup vodka, milk, chocolate).
#3 Party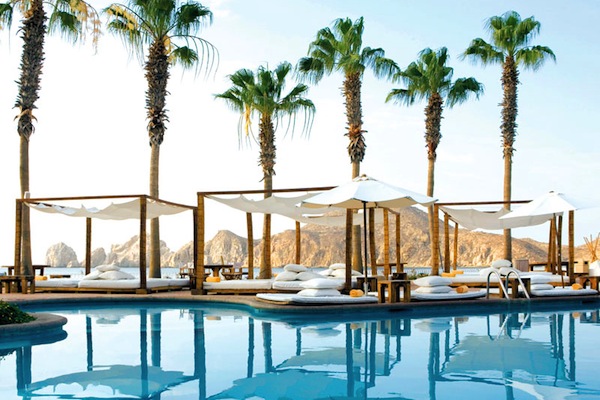 Sunday Funday: Nikki Beach on a Sunday is synonymous with brunch, champagne and sexy beats. From jet setters partying for the weekend (Kellan Lutz has been spotted here) to the local sexy sunbather (ladyboys included), this happens to be the ultimate beach club and the sexiest place on earth (unless you count the other 9 Nikki Beach clubs around the world).
Eat, sleep, rave, repeat: Spend the day sipping champagne on their signature daybeds, or reserve in advance to get a coveted spot on the brunch list. There are over 40 items to choose from including a pasta station, omelette station, waffle station, seafood and sushi assortment, carving table, dessert table, Thai station, and an "around-the-world" table featuring a different ethnic cuisine every week. What is great is that after brunch, you can hit the pool, relax and swim, and then if you get hungry again….you do it all over again (it officially closes at 4pm but they often keep it open to 5pm).
Bring your wallet: While the buffet costs 1500 Baht per person inclusive of complimentary mimosa or bellini, champagne isn't included. You can order by the bottle (ranging from 7,000 Baht onwards) or sip wine by the glass. Brunch hours are 11am – 4pm, and reservations are a MUST (+66 77 914 500).
#4 Explore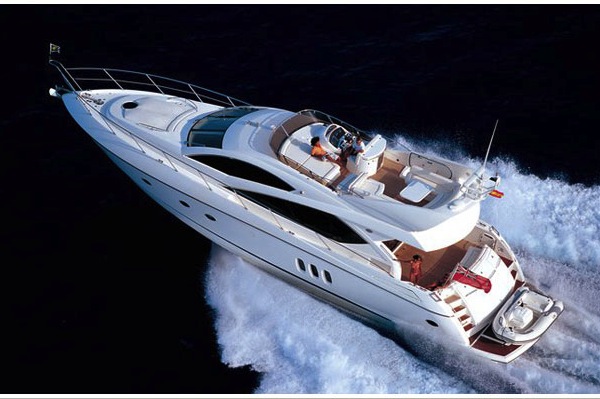 Sail in style: There's only one way to island hop, and that's by chartering the Four Seasons' Minor Affair luxury yacht for a full day to Ang Thong National Marine Park. This glorious 20m Sunseeker 60 is a palatial (and sexy) vessel that will take up to 12 guests in comfort, alongside its own Captain and crew.
All aboard: With a cruising range of 270 nautical miles, you'll be able to spend the day sailing and effortlessly exploring the 40 islands of Southern Thailand's Angthong National Marine Park, stopping to snorkel with colourful fish among the Park's spectacular coral reefs and crystal clear waters. You can also choose to embark on a trip to world-renowned sites around Koh Tao for the best diving in the Gulf, or lie back and sunbathe on the large outer deck, or in the air-conditioned lounge.
Cruise control: The master stateroom provides 5-star comfort for a quiet nap, and there are en suite bathroom facilities. A Bose sound system and TV with DVD player provide music and entertainment, plus there's a swimming ladder and shower on the hydraulic swimming platform. Call +66 77 243 000 for more details.
#5 Pamper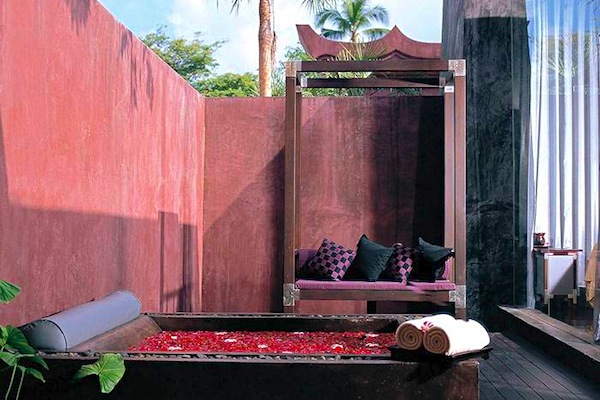 Indulge: After a long day of snorkelling and exploring, you might want to take your tired (but happy) body over to the Spa at Anantara Bophut Koh Samui Resort & Spa (coming soon to The Luxe Nomad). The island is full of spas, but we have to say, this is one of the best we have ever tried!
Escape: The Anantara Spa Koh Samui seamlessly integrates over 3,000 sqm of lush tropical greenery and soothing water gardens, creating a harmonious environment for signature spa treatments and Ayurvedic healing rituals. All six of Anantara Spa's private glass-walled suites are set within individual courtyards surrounded by verdant gardens, and accented by an outdoor terrazzo bath and a dual alfresco rain shower.
Treat yourself: We love the Gulf of Siam treatment which lasted a total of 225 minutes. BLISS (just saying). This pampering journey promises to revitalise your entire being, beginning with a shower, followed by a floral foot ritual, a Royal Thai massage, foot reflexology, Anantara Signature facial and ending with refreshments. Opening hours are 10am till 10pm, but we recommend booking as it gets busy fast (+66 77 428 300).