Imagine venturing into a city as densely populated as Tokyo and finding a space of your own. It's not the internet café hostels or karaoke closets we're thinking of, but the city's captivating small bar scene. Tucked into a network of alleyways are the social nooks Tokyo is secretly famous for. No larger than a bedroom, these cosy hangouts seat as little as five people. Due to the size of the bars and the inevitable language barriers, they can be tricky to find. Luckily for you, Tokyo is the city to get lost in and our friends at Sassy Hong Kong know just where to go.
Read also: 10 Amazing Things to do in Tokyo (Cause We're Big in Japan)
#1 Golden Gai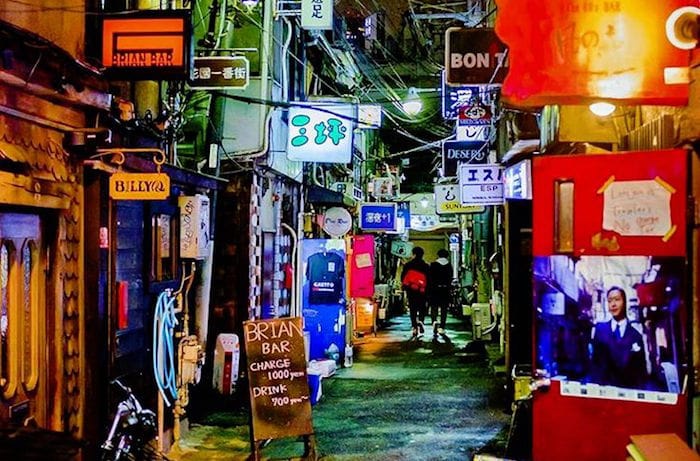 Begin your night in Golden Gai, a maze-like drinking district that squeezes 200 bars into six streets. The district is akin to the laneway scenes of New York and Melbourne, yet it's a whole other beast. While small bars are peppered throughout Tokyo, Golden Gai is remarkable for its sheer density of the bars.
In the softly lit alleyways, sure-footed partygoers busy about. It's easy to feel like a bit of an outsider at first. Fortunately, the limited capacity of these bars won't give you time to stall and you'll rush inside whichever one has space! Understandably, you might want to be a little more selective than that. So…
#2 Bar Asyl
Get your feet wet at Bar Asyl. This haunt is the place to feel right at home. Abe, the owner is not only a drink-mixing wizard and the king of conversation, he also happens to write about K-Pop for a living. So settle in, enjoy the liquids and get to know the five other patrons who are probably there for the same reasons you are. Getting to Asyl, however, is an adventure in itself. Bring a map!
#3 Zucca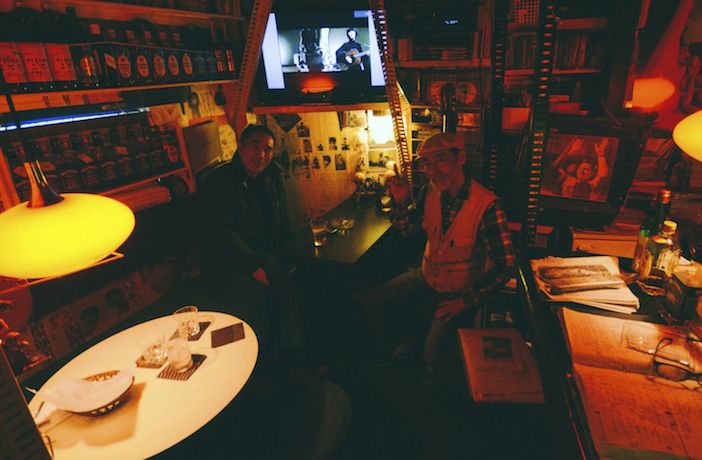 In Golden Gai, each venue distinguishes itself with a theme. The décor will usually give it away, but each bar is distinct with its own kind of patron. There's everything from art-house cinema for the savants, punk rock for the musos and borderline S&M for all you 'freaky' people. So, to add a themed bar to your list, stop at the Halloween-themed, Zucca.
The drinking den of Zucca is popular among the ladies (yay!) and is wonderfully quirky in its commitment to the theme. Zucca is "pumpkin" in Italian, and so the bar is dotted with pumpkin décor. It's also known for its wildly friendly staff. Come more than once and you can expect to be greeted by name and with your signature drink.
#4 Nana
End the night in Nana, another one of Golden Gai's themed delights. This teeny joint is said to be the smallest flamenco bar in the world! It was founded in the early '60s by a Japanese woman who was mad for Spanish culture. As such, Nana is filled with Andalusian music and its regulars are Flamenco enthusiasts from Japan and beyond. In true Spanish style, Nanas serves delicious tapas even though only seven people fit inside!
A Few Tips…
To reach Golden Gai, get off the train at Shinjuku Station and take the east exit. It's a short walk from here.
Some of the small bars are for members or regulars only. So, if you're on walkabout and you're unsure, flash a smile and ask before you enter.
While the bars above don't have a cover charge, many of Golden Gai's bars have an entry fee or table charge of around ¥700.
One more thing… the bars don't have fixed addresses! My best advice is to explore, ask a few locals and have a peek inside each establishment. Golden Gai is a six street labyrinth, so there is a bit of room for confusion – especially when drinks are involved – but not so much that you'll wind up lost. It's all part of your Tokyo adventure!
Read the original article on Sassy Hong Kong.