Located in the heart of Yangon, The Strand Yangon is one of the city's most iconic hotels with  5-star service.
To arrive at your hotel in a limo assures the guest of an unforgettable stay. Or at least, that's the hope.  Everything about The Strand Yangon exudes excellence. And with the rich history of Yangon, hospitality meets turn-of-the-century glam, bringing you a classic example of "past meets present". It's no surprise that the hotel has seen a few famous faces that include George Orwell, David Rockefeller and Prince Edward.
The hotel's original colonial architecture from 1901 is kept completely intact, updated only with the most luxurious finishings. Think chandeliers, high ceilings and oak bannisters. Just take short cab drive away from your hotel and you're right where the action is, with the city's main attractions like the Schwedagon, Botataung and Sule Pagodas, as well as Kandawagyi Lake.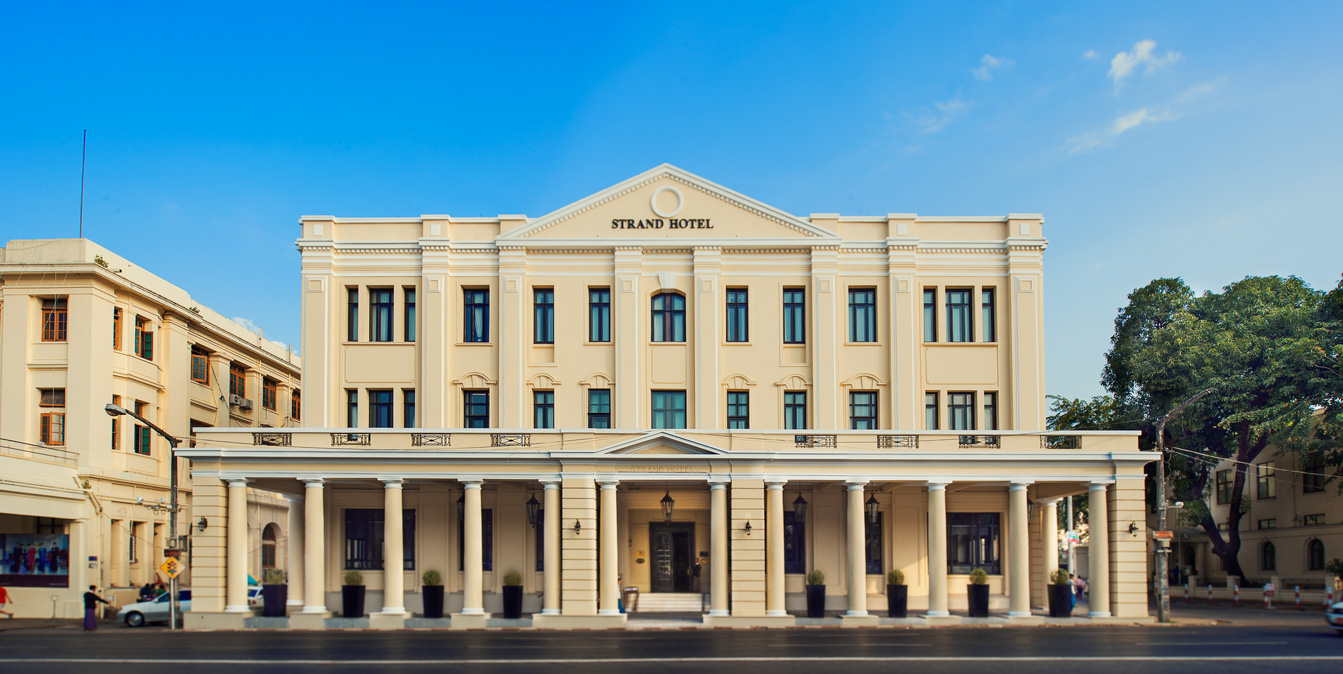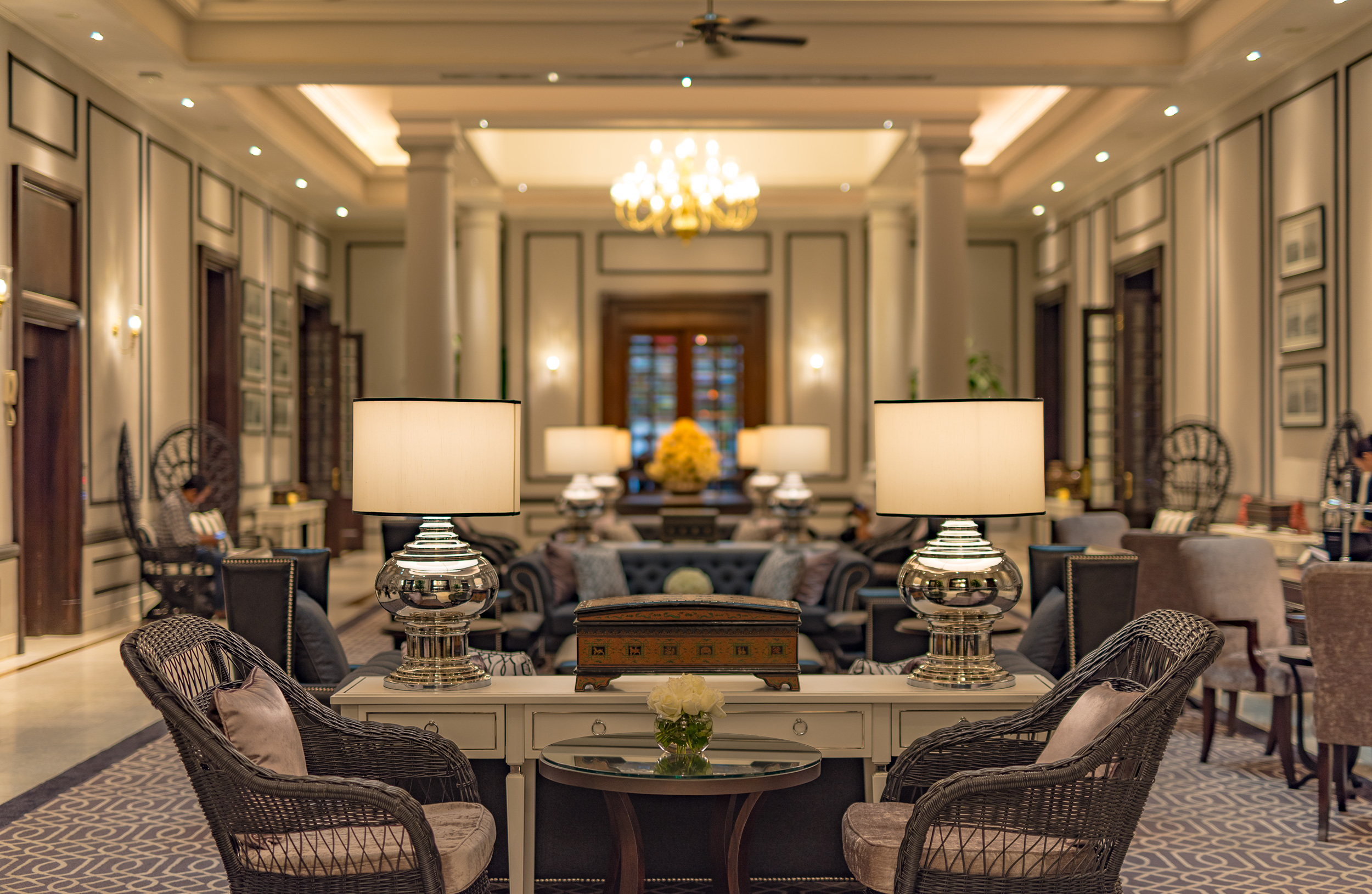 Two things surprised and delighted us when we walked into the lobby: a Burmese man playing traditional instruments, and a welcome gift made up of the usual drink and cool towel, as well as a plate of salmon sashimi (loved this!). We were escorted to our room where we met our butler team.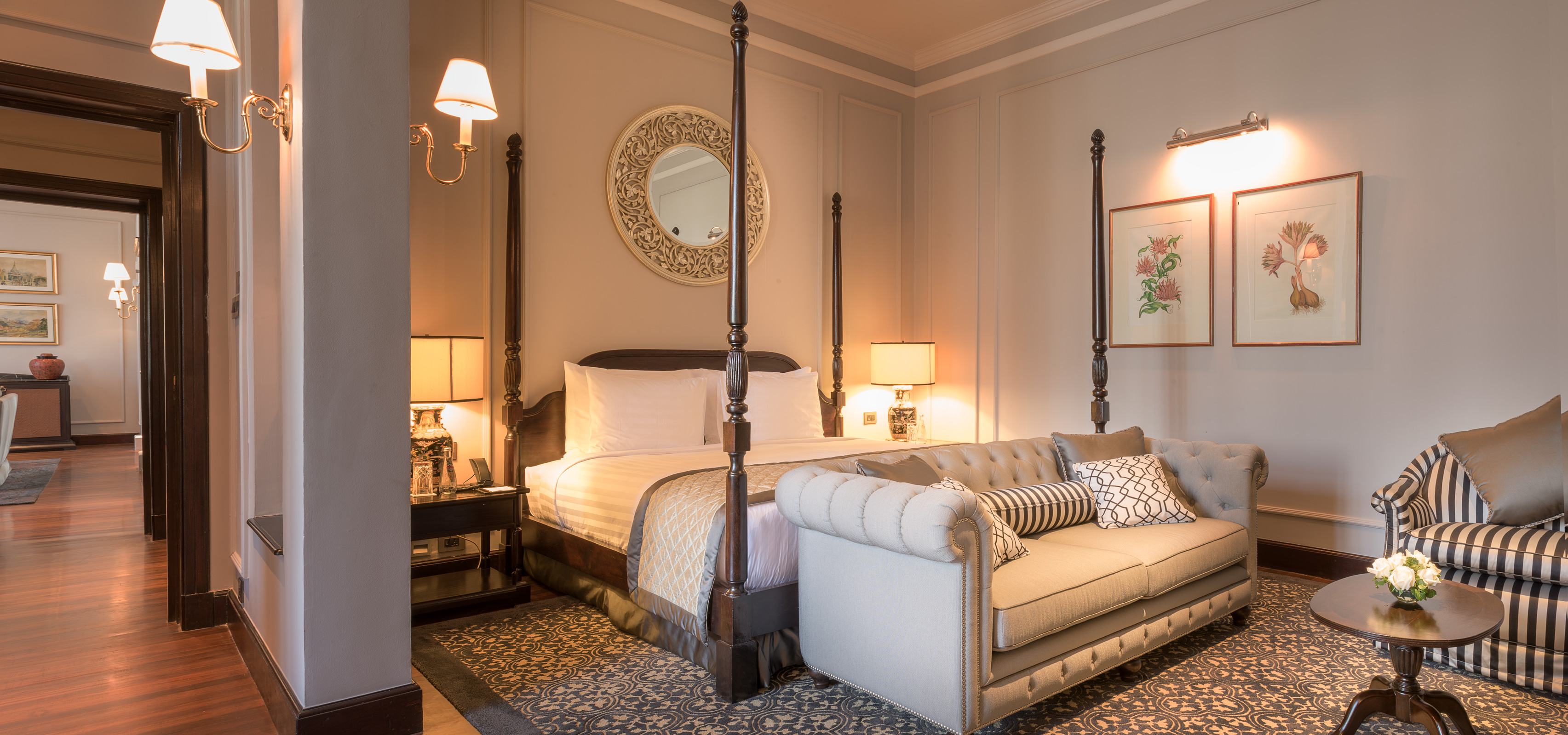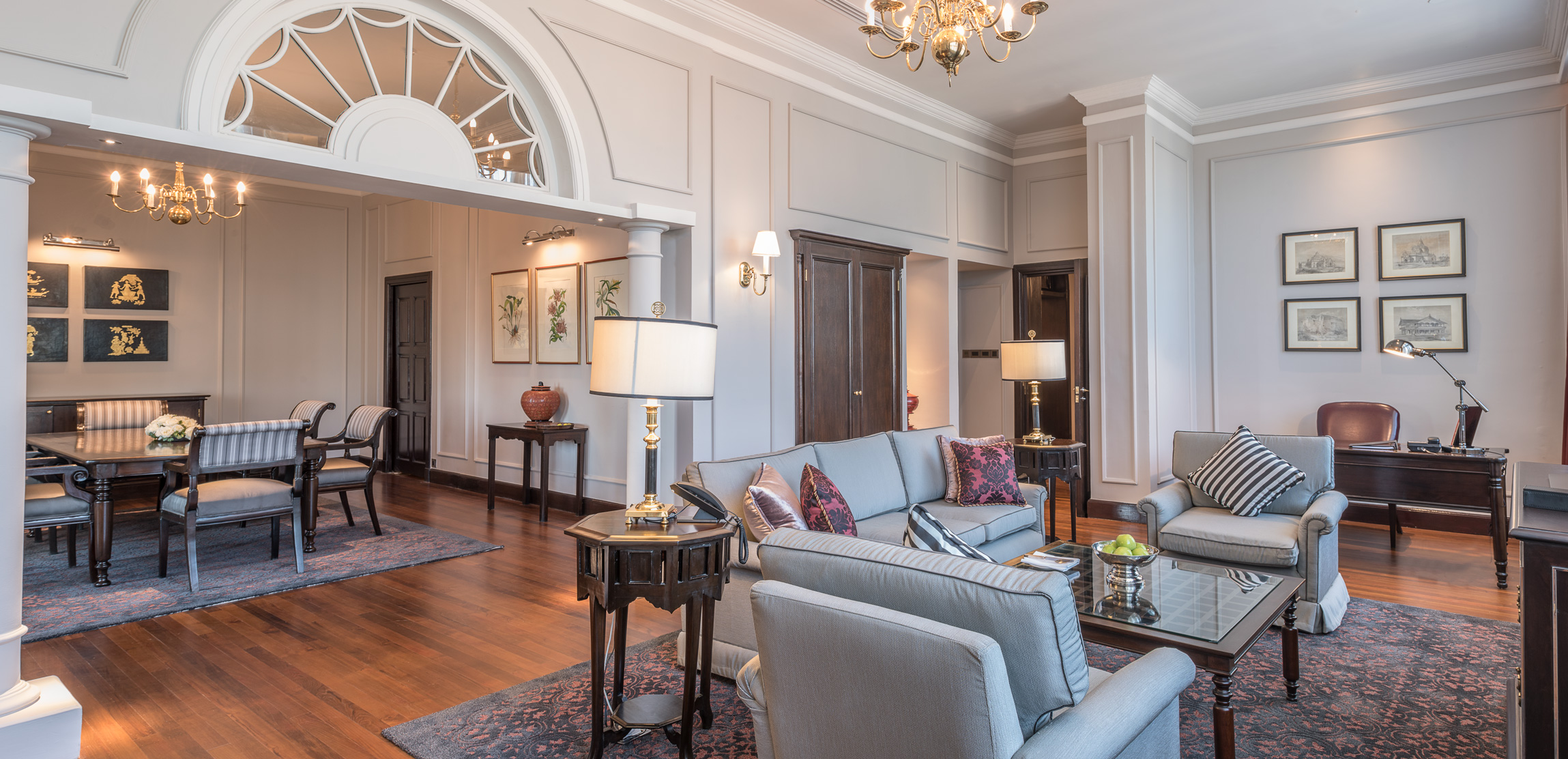 We stayed in the Superior Suite which was far too much space for just two of us — not that we were complaining! All suites and rooms are decorated thoughtfully with antique furnishings and black and white framed photographs. Each guest is presented with not just one, but two bath robes in different materials.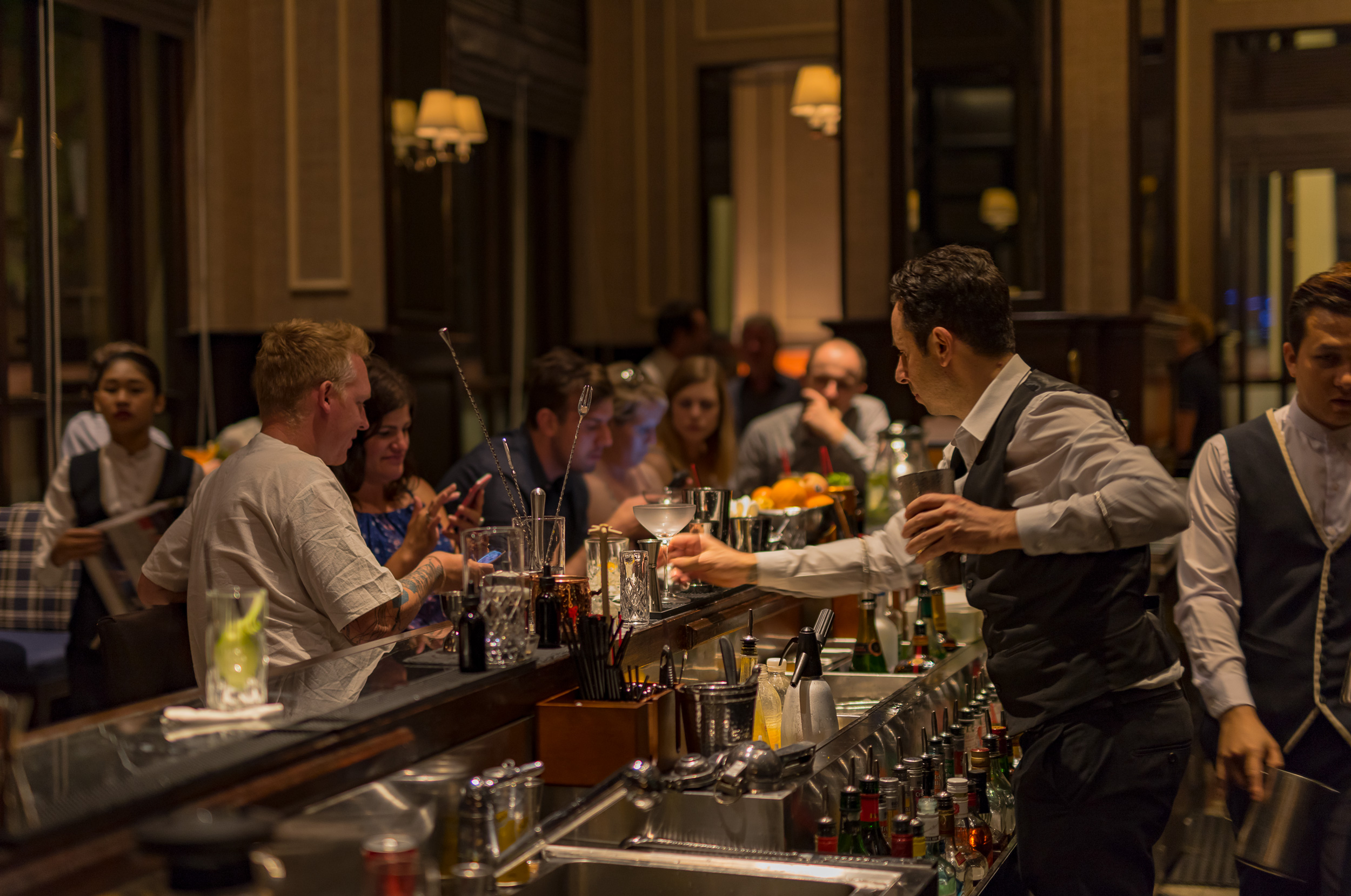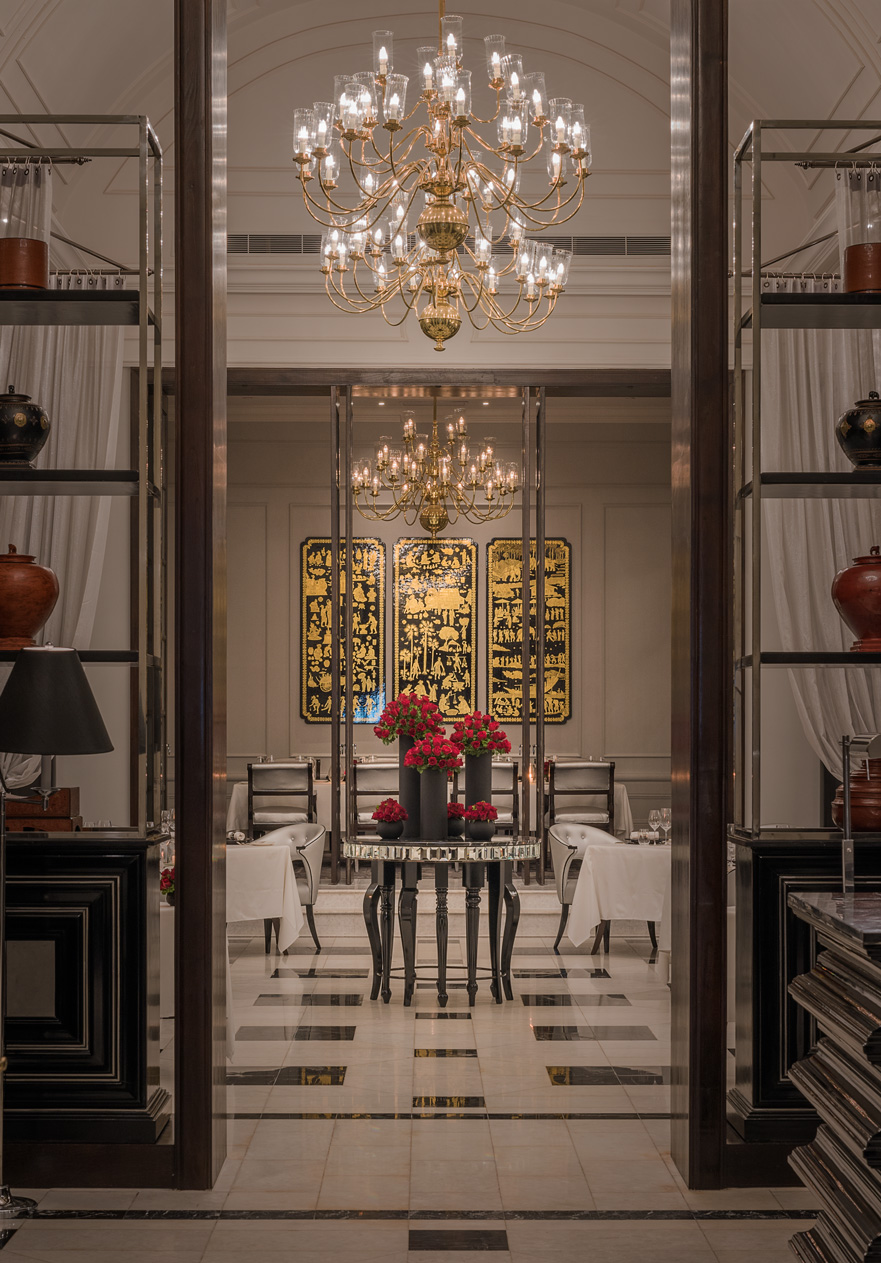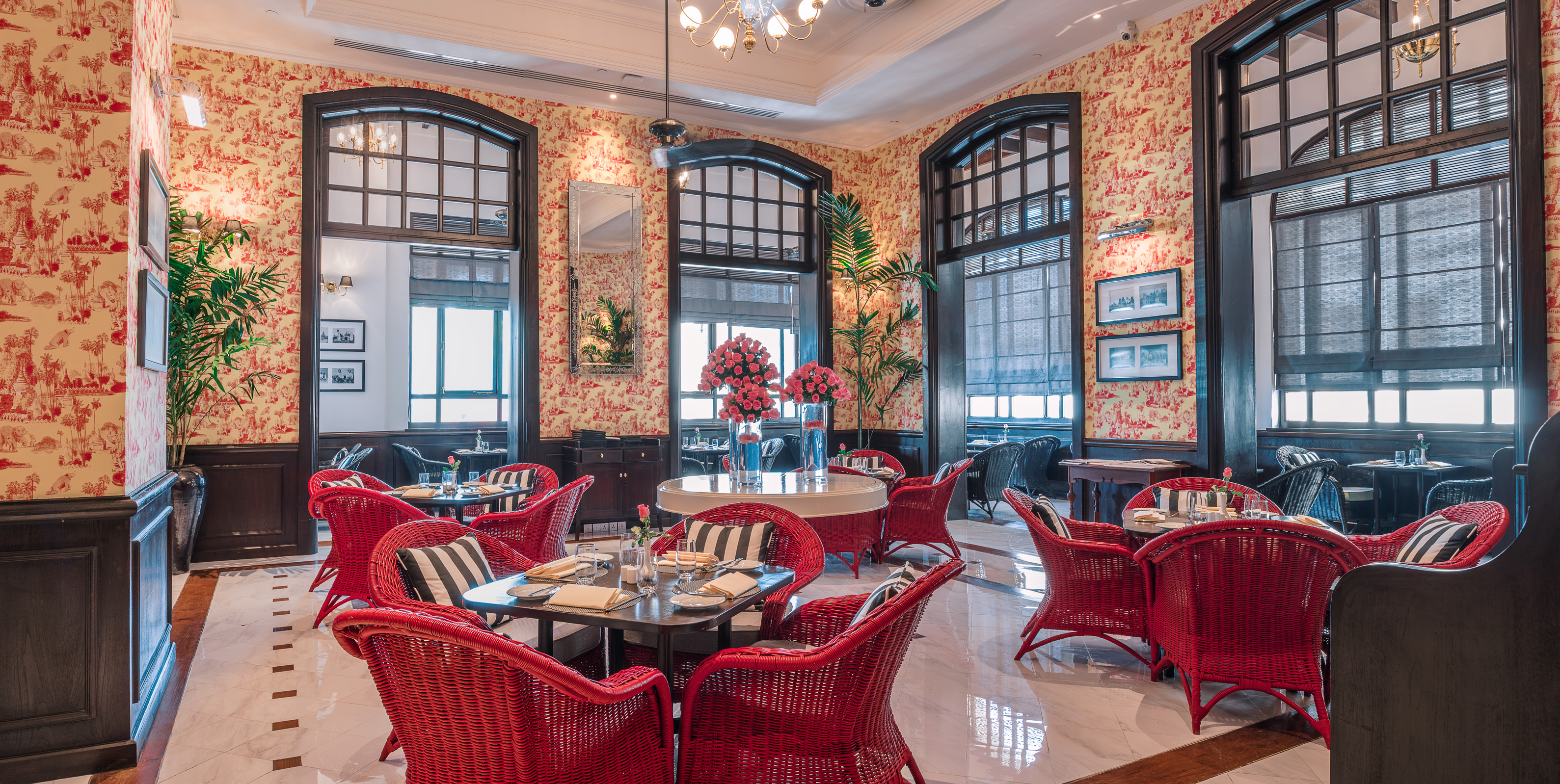 The hotel has one of the most famous bars in Yangon, called Sarkies. Both guests and tourists recommend Sarkies for a drink, once a watering hole loved by well-known poets and playwrights throughout history. The bar has an impressive cocktail menu, and our favourites were those of the champagne-based cocktail selection.
In addition to Sarkies, there's The Strand Restaurant for Mediterranean fine-dining, and high tea in the afternoons, but not forgetting, Sunday Roast with bottomless wine and champagne!
We loved having lunch at The Strand Café. The cafe itself made us feel like we had in travelled back into time, with vintage furniture and teak-framed windows. The menu has a number of standouts we recommend, including the curried butterfish and steamed barramundi.
Making full use of our vacation, we opted for breakfast in bed on our last day, so we had just that extra time to appreciate the beauty of a bygone era with our feet tucked into silky sheets a little longer. Myanmar, we'll be back!
Nomad Rating: 4.5/5
Most memorable: The amazing team of staff
Recommended for: Couples on a destination date night