There's no better way to spend a day than boating from island to island, and Koh Samui could not be better placed for island hopping. Kayak your way around Ang Thong Marine Park or zip around on speedboat. And don't forget your sunblock.
Ang Thong Marine Park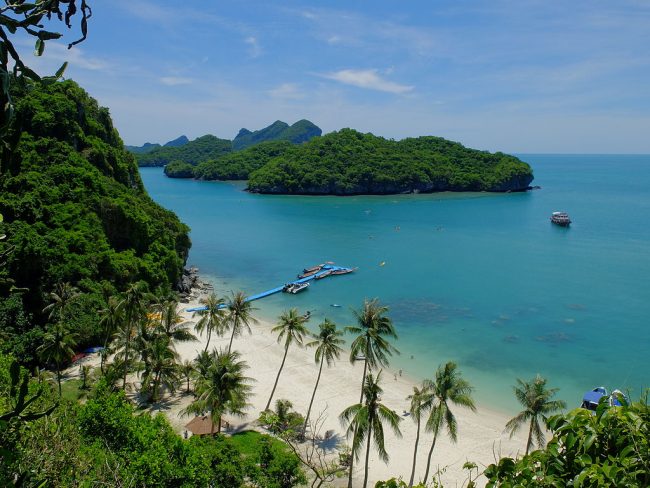 This protected marine park is made up of over 40 islands across 100 square kilometres – keep hopping and you're bound to find one all to yourself. The snorkelling and diving are incredible, or you could head inland on a hike to find the hidden waterfalls, coves and cliffs. If you're planning a day of it, pick between three very different modes of transportation: sea kayaking, Chinese junk or private yacht (the Naga and the Baidee are absolutely beautiful).
Read also: The most romantic villas in Koh Samui
Visit Koh Phangan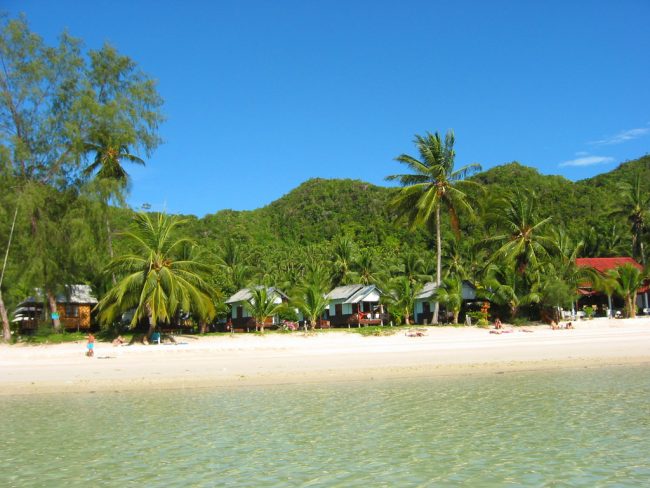 Koh Phangan is just 50 minutes away by ferry, and though its Full Moon party reputation precedes it, the island is also a beautiful diving base. There are 20 diving sites around the island, and you can easily escape the Full Moon partiers by boating along the coastline to some of the smaller, more private beaches. If you're up for a challenge, hike your way over to Haad Nam Tok (Waterfall Beach).
Koh Tao (Turtle Island)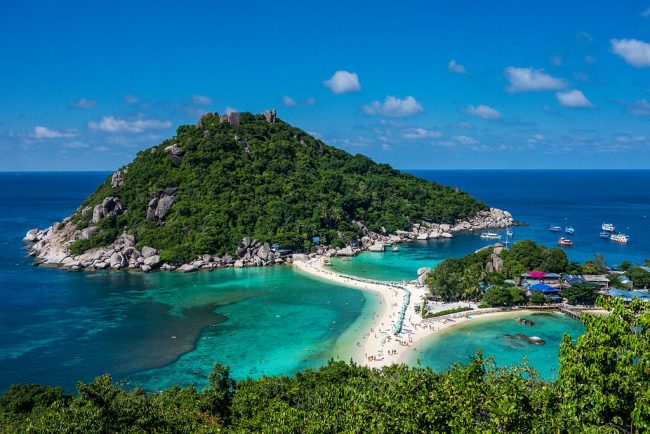 This hilly island boasts some of Thailand's best beaches, with calm, clear bays that are a joy to snorkel in. Haad Tien (Shark Bay) is a must for spotting black-tip reef sharks, or slip over to Koh Nangyuan for the popular beach that links three small islets off the northwest coast.
And these are the best Samui stays.