When travellers check into a hotel in 2060 they can expect it to be on Mars, to feature augmented reality, artificial intelligence, morphing beds, robotics, touchscreen everything, hyper connectivity and much more, as revealed by the Hotels.com's Hotels of the Future study. The study predicts the top trends that hotels of the future would adopt by 2060:
Read also: 5 Futuristic Travel Trends That Will Change Everything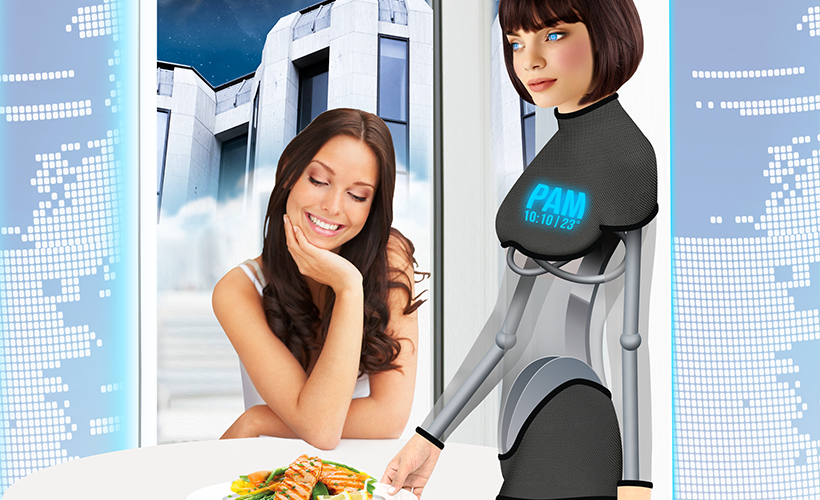 #1 RoboButlers
These autonomous robots can be designed online before arrival and can be programmed with special talents, skills, languages and information to help make the hotel stay exceptional. They will do everything from greeting guests at the airport, to offering gourmet food service, make-up service, companionship, education, entertainment, business advice and concierge services.
#2 Made to Order Hotels
This is the next generation of made to order where hotels can self-assemble and morph from one design to another based on consumer's votes. These crowdsourced hotels will use nanotechnology and machines that can self-assemble environments, buildings or even entire physical worlds (the Real Jurassic Park?). This could all be possible in the next 20 years.
#3 3D Makers in Every Hotel Room
Travelling with luggage will be a thing of the past. Hotel rooms will come equipped with 3D Printers that can generate in real time any items guests desire, such as a new pair of shoes, clothes, pharmaceuticals, even computers or wearable phones. 3D shopping will be available, consumers can download from the cloud any retail goods that they want printed on demand.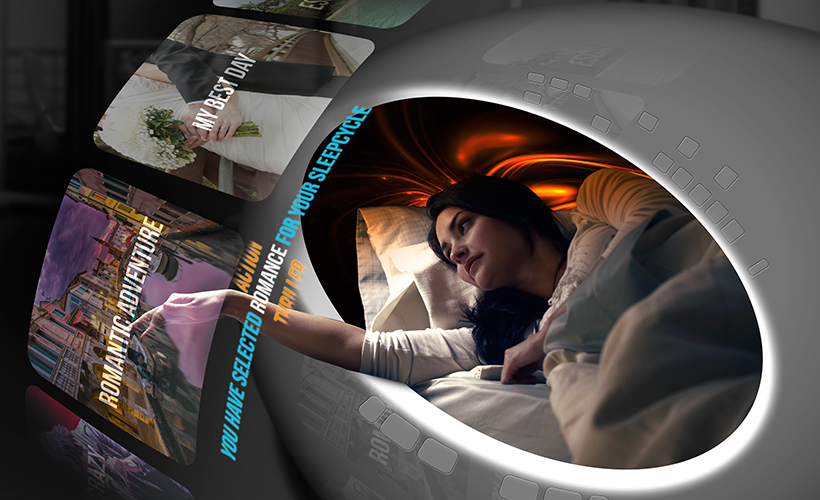 #4 Neuro-Dreaming
Choose your own dream – The definition of getting a good night's sleep will be different. A hotel bed will no longer just be a place to enjoy a comfortable night's sleep as future travellers will be able to choose their own dreams before dozing off. Hotels will give guests access to neurotechnology to program their dreams. From romantic adventure to space exploration, guests can choose any dream theme to either relax, enhance, learn or enjoy.
#5 Pop-up Hotels Based on Crowdsourcing
The next generation of pop-up hotels will be based on special mobile crowdsourcing where the theme and location are decided by votes. The pop-up hotel designs that win the most votes will be programmed to self-assemble using 3D printers. These hotels will exist for a limited time and HotelCoin, the digital Blockchain currency, will be used by consumers to pay with their wearable mobile app.
#6 Airport Transfers of the Future
Self-driving pods, RoboFlying cars and Hyperloop – One of the most stressful aspects of any vacation is getting from the airport to your hotel. Travellers will be pleased to hear that the future of airport transfers is high-tech and high-speed. Future transports include self-driving pods, RoboFlying cars which will help you avoid the traffic, and larger developments such as the Hyperloop supersonic air travel that covers hundreds of kilometres in seconds.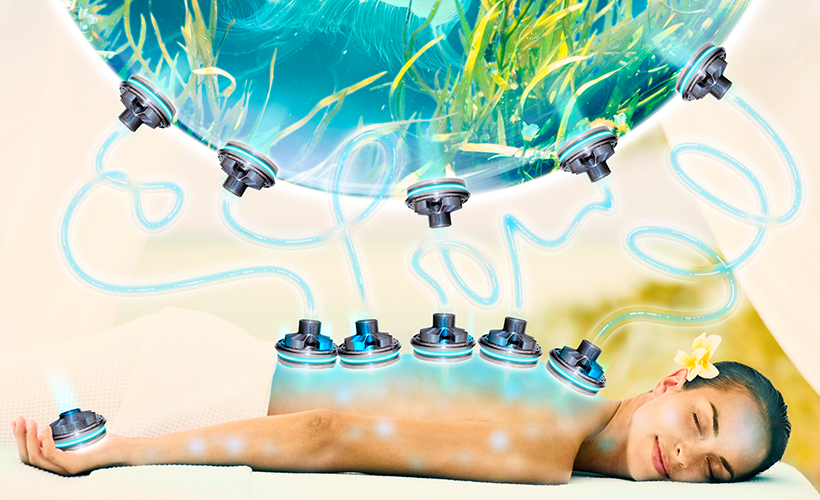 #7 Wellness & Longevity Hotel Spas
Spa 2.0, the next generation of wellness spas, will be mind-blowing. Gone are the days of a simple facial or massage at the hotel spa. The hotel spas of the future is based on DNA analysis and promotes a longer lifespan. You will receive personalised illness prevention treatments, prediction and health enhancement programs designed to enhance your health, and can even help you understand your health risks. The spa will use the latest genetic medicine treatment, mind-refreshing drugs, and brain fitness. Needless to say, massage and mud baths will of course still be available.
#8 DNA Mobile Payments
DNA is the ultimate personal identification and will be used to confirm identify when making travel bookings and payments online. During hotel check-ins, just scan your fingerprints and voila, you may proceed to your room. Long check-in lines will be a thing of the past.
#9 My Travel Avatar
The booking of hotels will be done by your very own travel avatar, an app that can be likened to a digital software agent. Your travel avatar will help fulfil all your travel needs and wishes. Similar to a personal version of Apple's Siri or Amazon's Alexa, your Travel Avatar will search, design and book your holiday for you. Travel Avatars, the ultimate customer care, will communicate, negotiate and design your whole travel experience.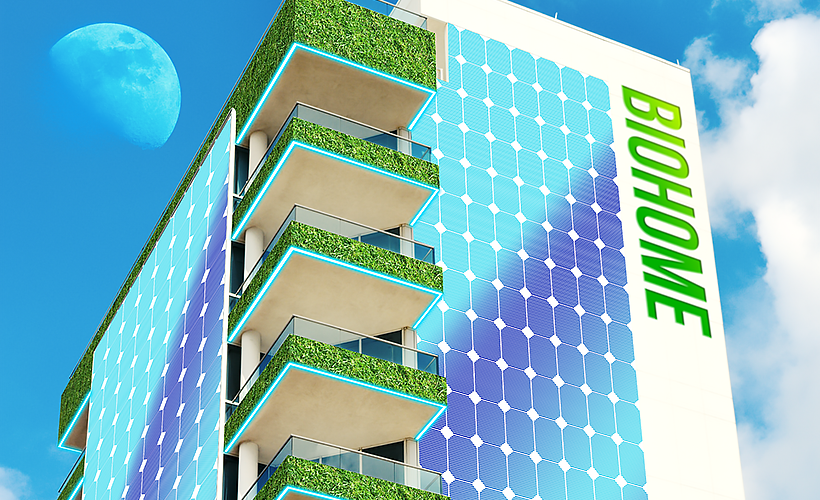 #10 EcoHotels on The Next Level
Many hotels already focus on sustainability and eco-friendliness but in the future every hotel will be fully sustainable. They will excel in energy efficiency, buy and sell energy off the Renewable Energy Grid, use safe and clean products only, feature the latest solar and geothermal technology, and have a neutral carbon footprint. EcoHotels will also be socially aware, with products and workers creating a positive social impact within the community.
#11 Augmented Reality Hotels
Travellers will be able to stay at hotels that are part physical and part virtual. While virtual reality is a re-creation of a real life setting, the augmented reality experience blends the physical real world with virtual reality. Millions of innovative scenarios will therefore be possible – an excursion to Africa or a trip to Machu Picchu? Augmented reality hotels will customise the ultimate adventure, history or drama travel experience. Consumers will not just stay at a hotel and be limited to excursions locally, the hotels will transport them to fantasy worlds they can only dream of.
#12 Gourmet Genomics in Hotel Restaurants
Hotel restaurants will feature food designed for your palate, all based on your DNA analysis. Before you arrive at your hotel, your diet and nutrition menu will be designed specifically for you and optimised for your health. The menu is created to improve health, nutrition and fitness without compromising on gourmet taste and quality.
The spectacular now. 
Read the original article on Zafigo.
Photo credit: Main and hotels.com.