Asia is home to rich history, character and diverse culture. Every destination has a strong religious background that plays heavily into ancient architecture, kept preserved to retain its heart and soul. If these walls could talk, the stories they would tell…
And this, coming from a writer with an attention span of a goldfish.
Read also: 6 Awe-Inspiring Asian Monuments Built in Tribute to Love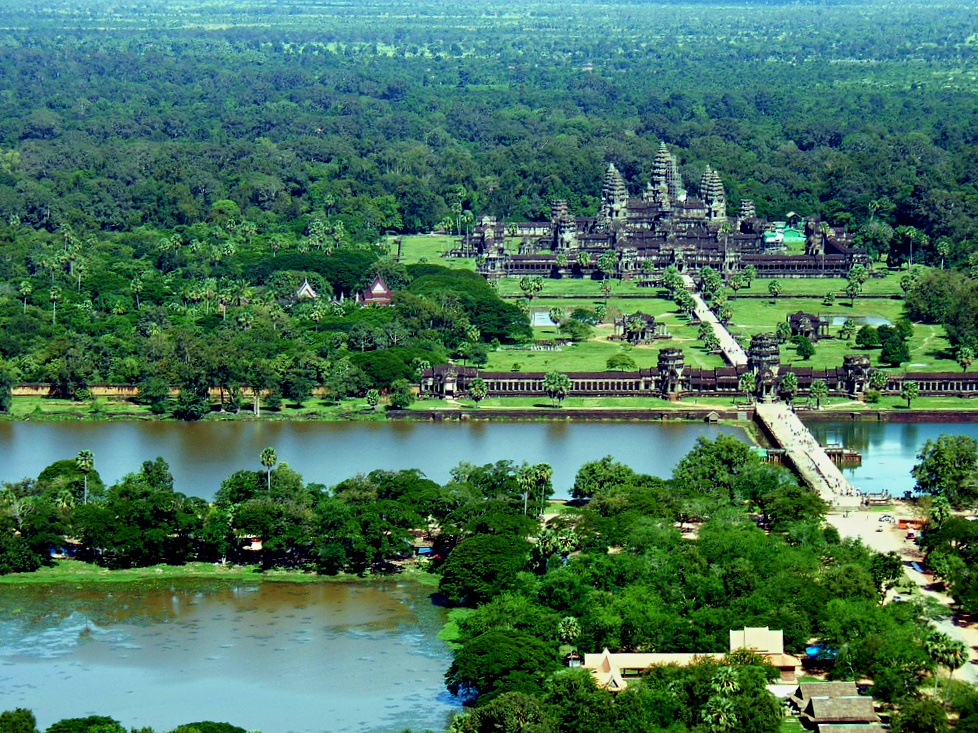 We'll start with sunrise at Angkor Wat, the largest religious site in the world. Angkor Wat was built between 113 to 5 BC under the rule of King Suryavarman II, as a reimagined replica of the cosmic world in stone and earth. The complex consists of hundreds of temples (spot the Ta Prohm tree/temple used for filming in Lara Croft: Tomb Raider) dedicated to both Hinduism and Buddhism. Really take your time looking at the motifs on the wall, with three reoccurring main themes: Apsara; celestial nymphs that represent female beauty,  Kala; faces without a lower jaw that guard against evil, and Naga; the multi-headed mythical serpent.
Crowd factor: 7/10. Because the complex is so huge, it's not hard to find a quiet spot to have a picnic and just enjoy the serenity. The only time you'll notice the crowds is when everyone is gathered outside for a shot of the sun rising over the pagoda.
#2 Tiger's Nest in Paro, Bhutan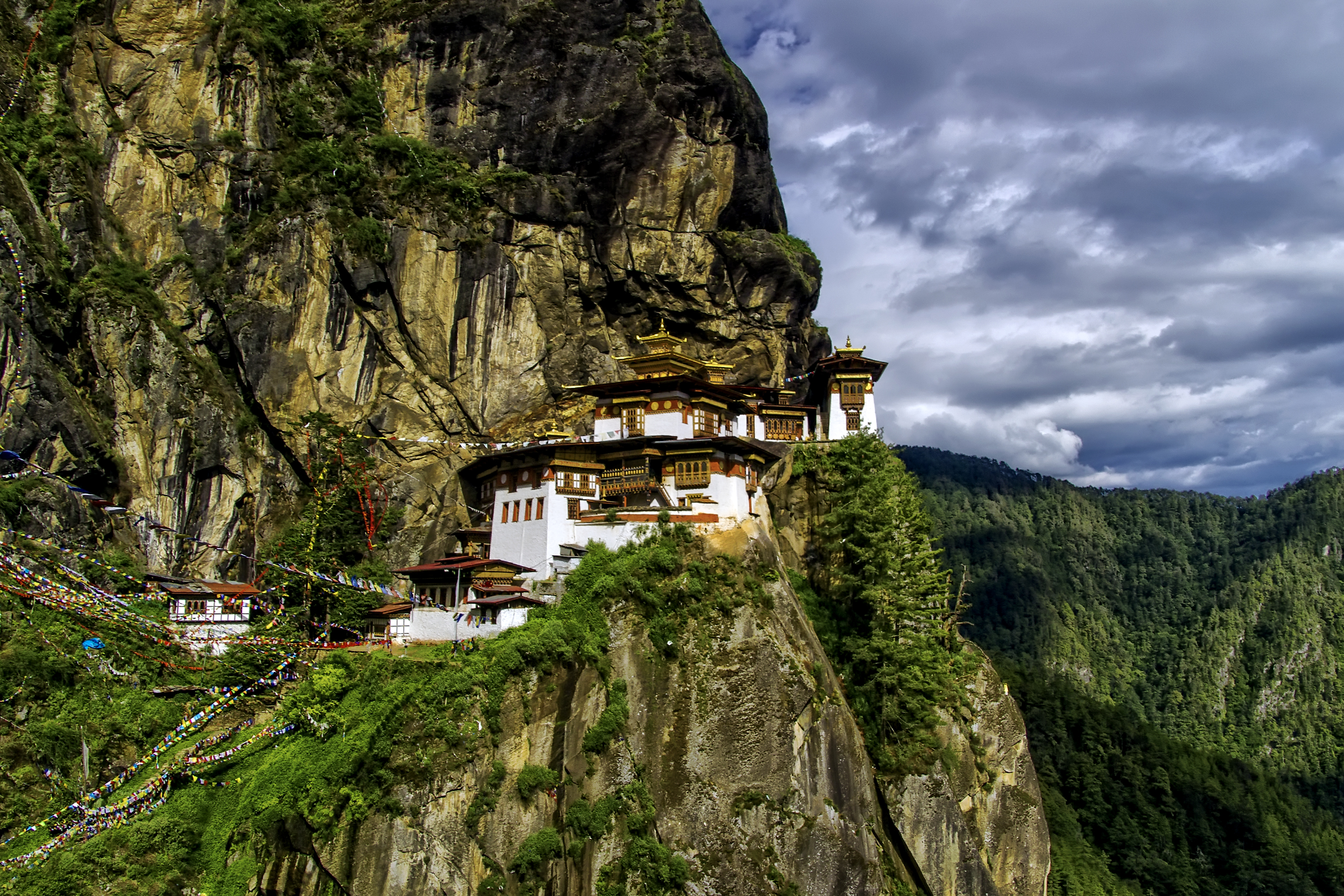 Once upon a time — or to be as precise as possible, 1,300 years ago — Guru Rinpoche popped by on the back of a flying tigress and brought the religion of Buddhism to Bhutan. Hence, Tiger's Nest, but the temple formally goes by the name of Taktsang Lhakhang. If legend is anything to go by, Guru Rinpoche meditated in the cave for 3 years, 3 months, 3 days and 3 hours to rid evil demons residing in it. The temple was later built in 1692.
Crowd factor: 0/10. Aren't you in luck. Bhutan takes some work getting into (visas, government approval etc) so you'll never have to worry about overcrowding as much as you need to worry about getting permission to visit the monastery.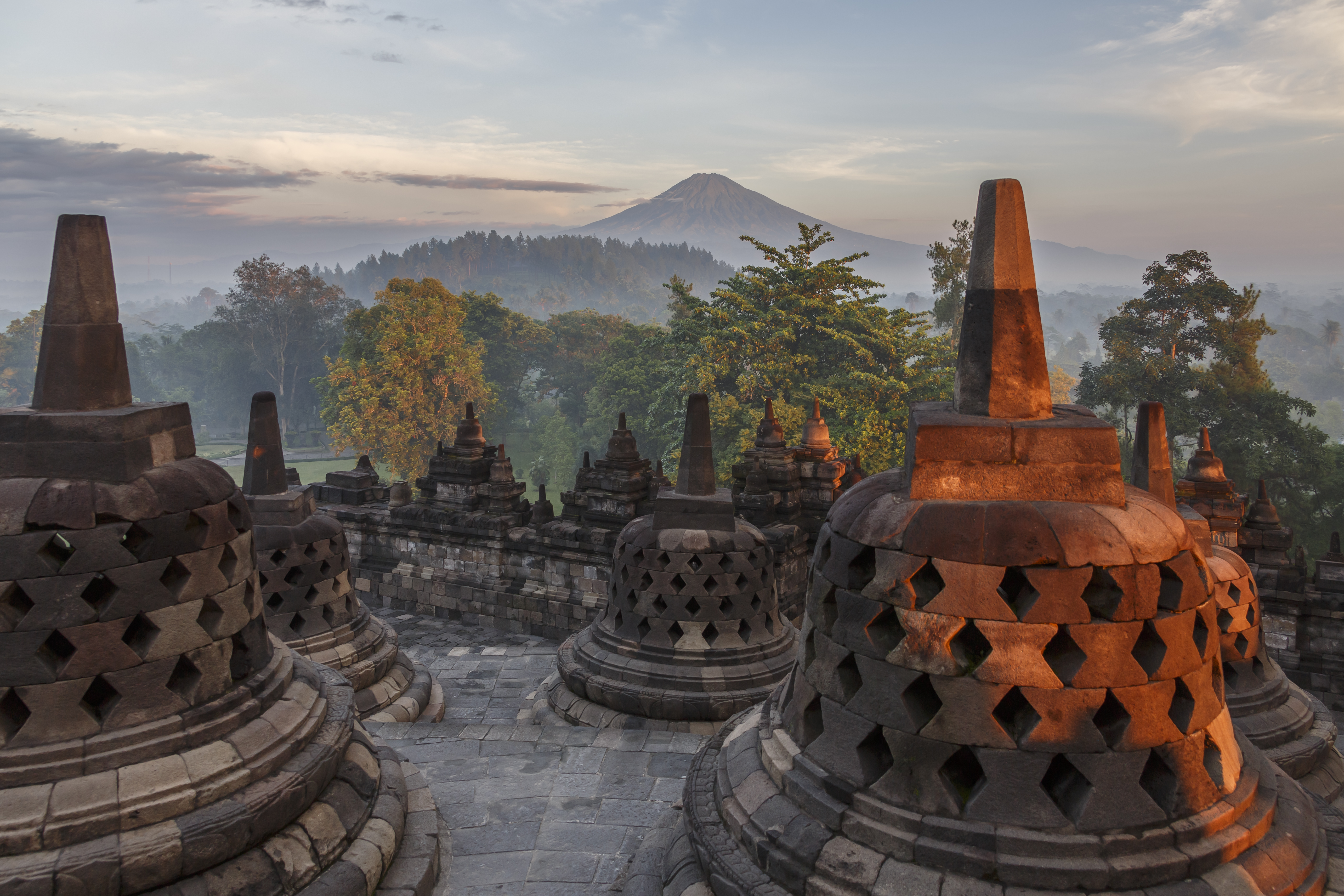 A picture-perfect sight if we've ever seen one (lights bouncing off the stones and all), the Borobudur Buddhist temple was built in the 9th century. Its walls are decorated with over 1,400 narrative panels carved into stone. There are 72 stupas in total (the bell-shaped structures pictured above), each containing a Buddha figure. On one side of the temple you have expansive mountain views and on the other, the Mt. Merapi volcano in the distance.
Crowd factor: 6/10. This side of Indonesia gets fewer tourists than Bali. And it's so huge you could even play a game of hide-and-seek, figuratively speaking — we wouldn't want anyone disrespecting religious grounds!
#4 Taj Mahal in Uttar Pradesh, India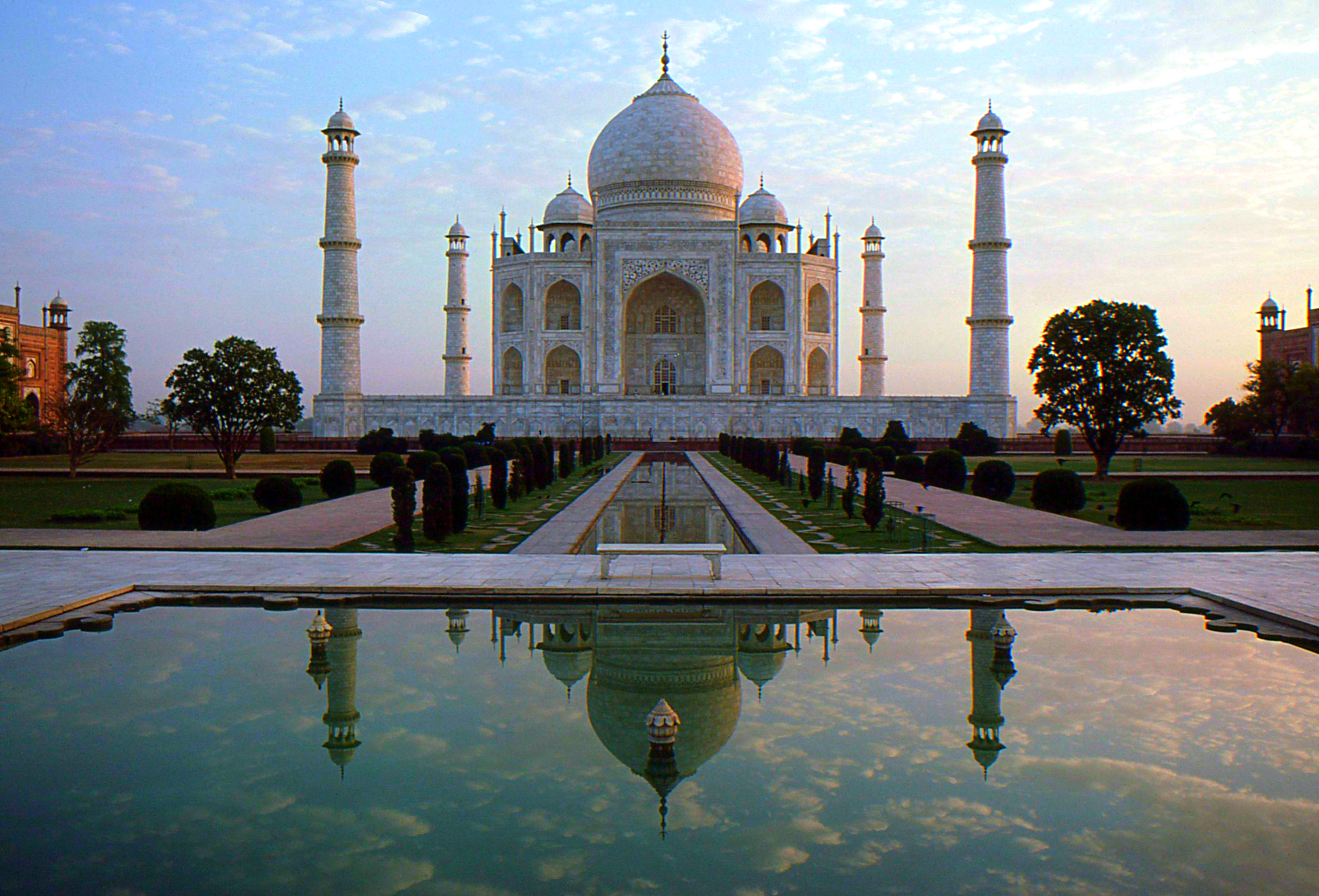 You can't talk about history in Asia without paying homage to the OG; the Taj Mahal. One of the Seven Wonders of the World, the white marble mausoleum was built in 1632 by Emperor Shah Jahan's men as a tomb extraordinaire for his deceased wife, Mumtaz Mahal, a Persian princess who died giving birth to their 14th child, Gauhara Begum. They call it the ultimate expression of eternal love, we call it one off the bucket list.
Crowd factor: 10/10, no buts about it. However, new tourism restrictions have been placed on the site to protect its structure.
#5 Great Wall of China in Qinhuangdao/Beijing, China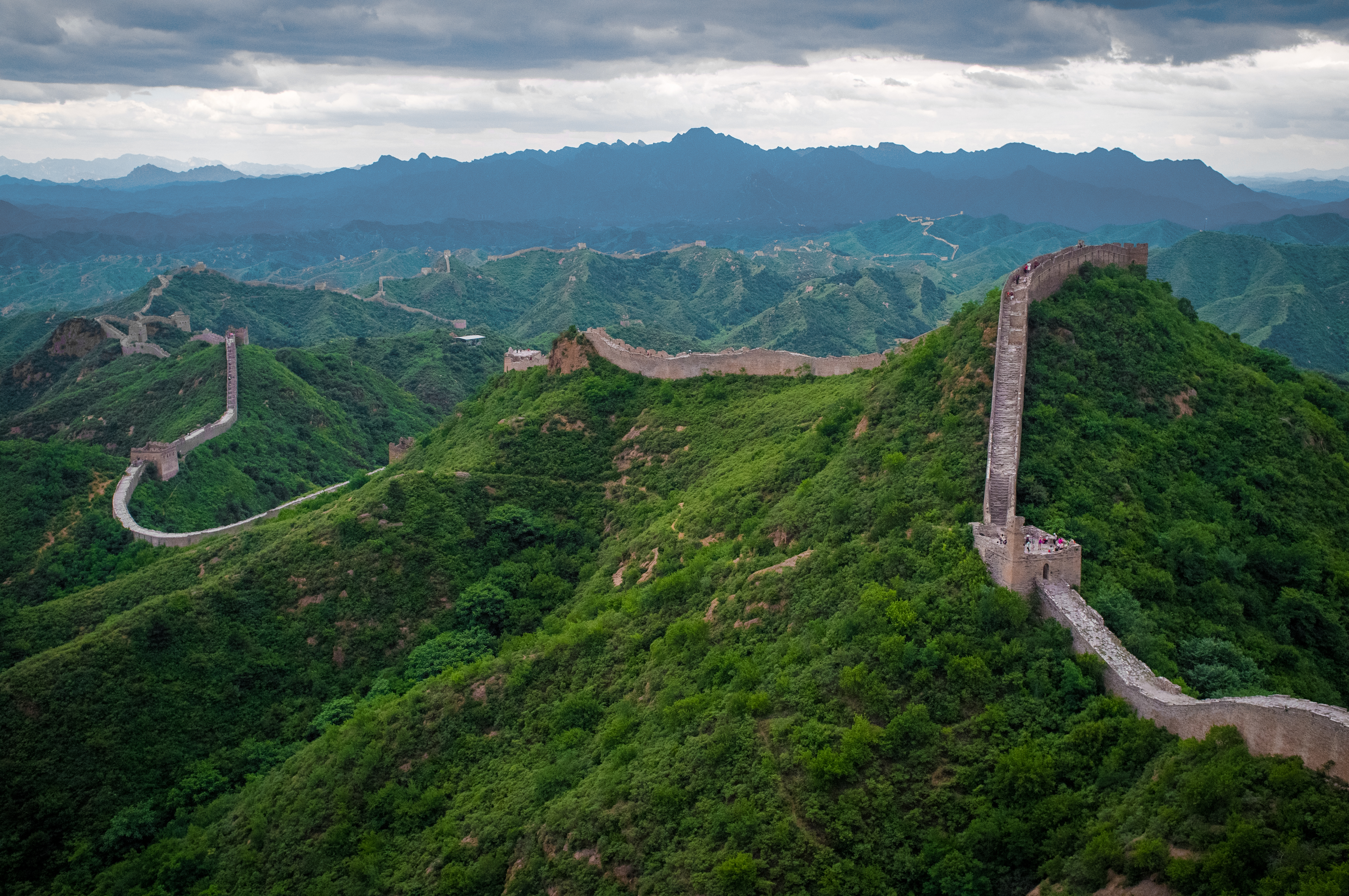 The Great Wall spans over 8,851.8 kilometers and was built to keep Mongol enemies at bay. The wall didn't do its job all that well, but it stands as an impressive engineering, construction, and human accomplishment. Construction first began in 259 to 210 BC, as originally conceived by Emperor Qin Shi. The most famous and best-kept parts of the wall were built throughout the 14th to 17th centuries during the Ming dynasty. Today, parts of the wall are damaged and bricks have been stolen by tourists, therefore they have been rightfully blocked off to visitors. It stands to reason: that the wall is visible from space has been proven to be nothing more than a myth.
Crowd factor: To no surprise, we give this one a 10/10 (an 11 if we could). Despite its great length, you'll be in the company of hundreds of people all trying to get a good shot with their selfie sticks in the air (and they just don't care).
#6 Temples in Bagan, Myanmar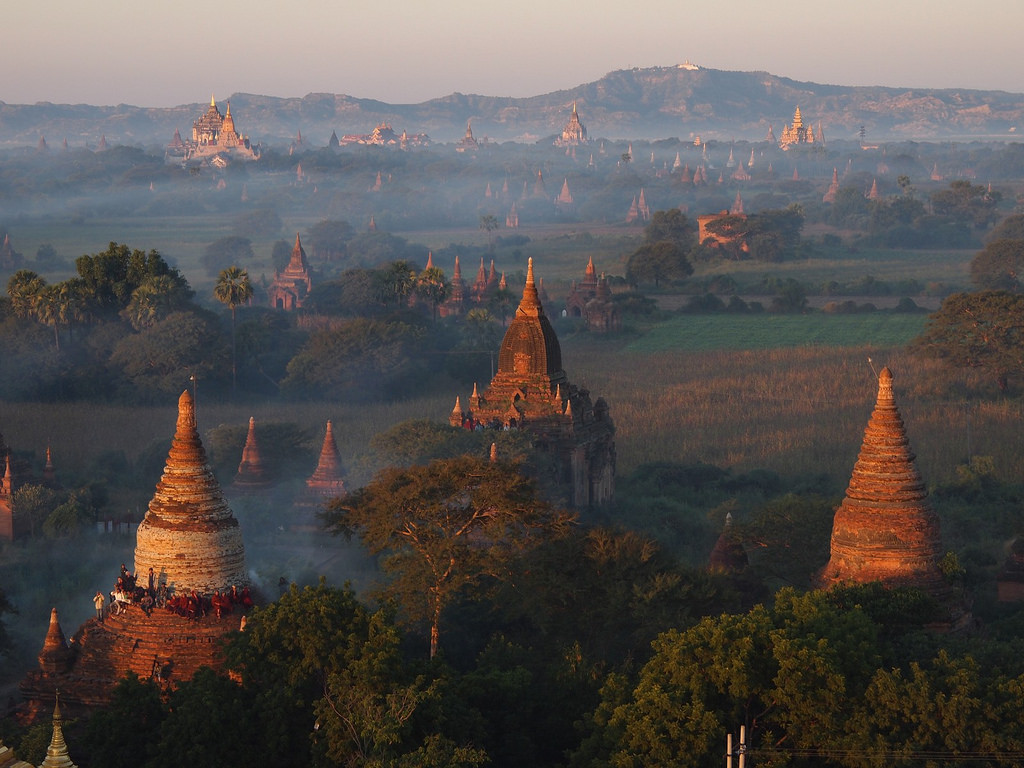 To call Bagan /Pagan's collection of temples 'sizeable', is still an understatement. The grounds are bedecked with temples; a vision of  Buddhist pilgrimage from the 9th to the 13th centuries. More temples were added centuries later, but only 2,200 remain ("only").  Like many of the other gems on this list, the temples of Bagan look their most majestic at sunrise or sunset, when the orange and red tones create the most beautiful lighting effects.
Crowd factor: 5/10. For creativity and experience, rent a hot air balloon or a horse-cart to explore the grounds. We recommend taking your own sweet time here — they don't make 'em like this anymore!
#7 Ayutthaya Historical Park, Thailand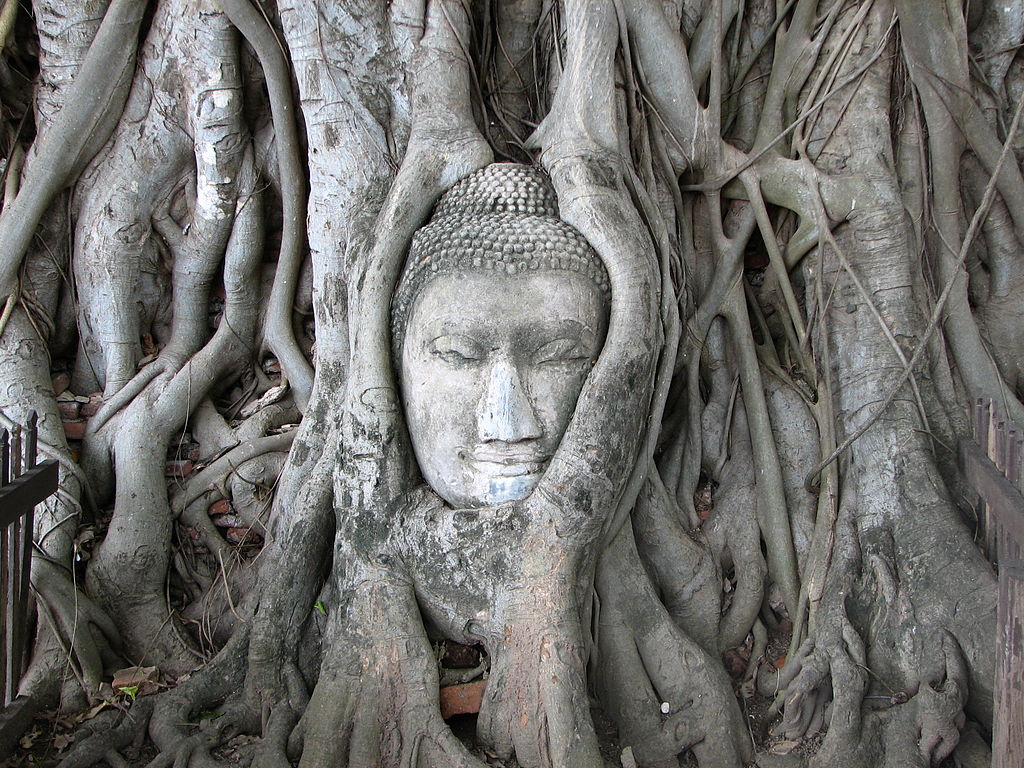 Ayutthaya may not be a household name in this day and age, but in the 16th century, the ancient city was the richest trading centre in Asia, as well as the capital of Siam (Thailand back in the day). Founded in 1350, its appeal made the Burmese neighbours envious and they repeatedly tried to conquer it. In 1767 they smashed the city to pieces and burned it down. Its remnants today consists of brick structures that withstood the attack; such as the monasteries and pagodas, as well as partially restored temples. There's Cambodian and Sri Lankan influence in the grounds to be admired, and in some areas, the fig and banyan trees have grown to intermingle with the stone, making it a nice day trip from Bangkok.
Crowd factor: 3/10. Most visitors make a day trip from Bangkok or Chiang Mai, and you only need a few hours to explore what was once the largest city in the world.
P.S: Of the list above, only Tiger's Nest and Bagan are not gazetted UNESCO World Heritage Sites.