Last week saw the grand opening of James Packer's new Studio City in Macau, and Hollywood heavyweights Scorcese, DeNiro and Dicaprio were all on-hand to promote their new short, The Audition (not to mention Packer's current belle, Mariah Carey, dotingly at his side). We have to admit it got us a little bit excited inside because after all, the Vegas of the East is F-U-N! Here are our tips for an unbeatable Macau weekend: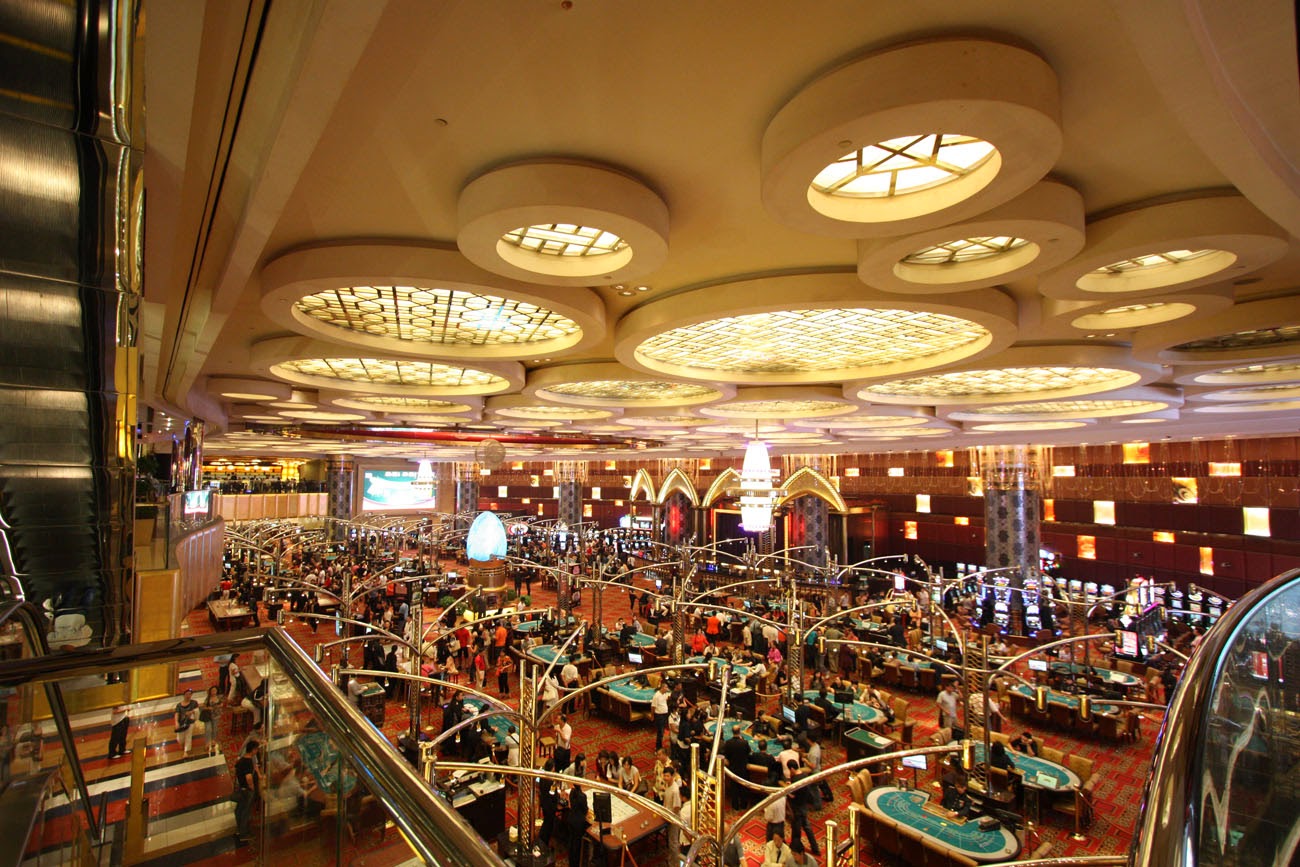 No matter what time you arrive in Macau, after check-in, make your first stop the Grand Lisboa (it helps when the MGM Macau is only a 5 minute walk away). The iconic, stubby pineapple that has come to define Macau's skyline is a sensory overload of Asian gambling at its finest. If the tables aren't your thing, make sure to have a beer at the upper-floor bar, catching the 'sexy' dance show in the middle of the table action. We're not sure what's more bizarre – the dance or the crowd it pulls in, but both are equally entertaining.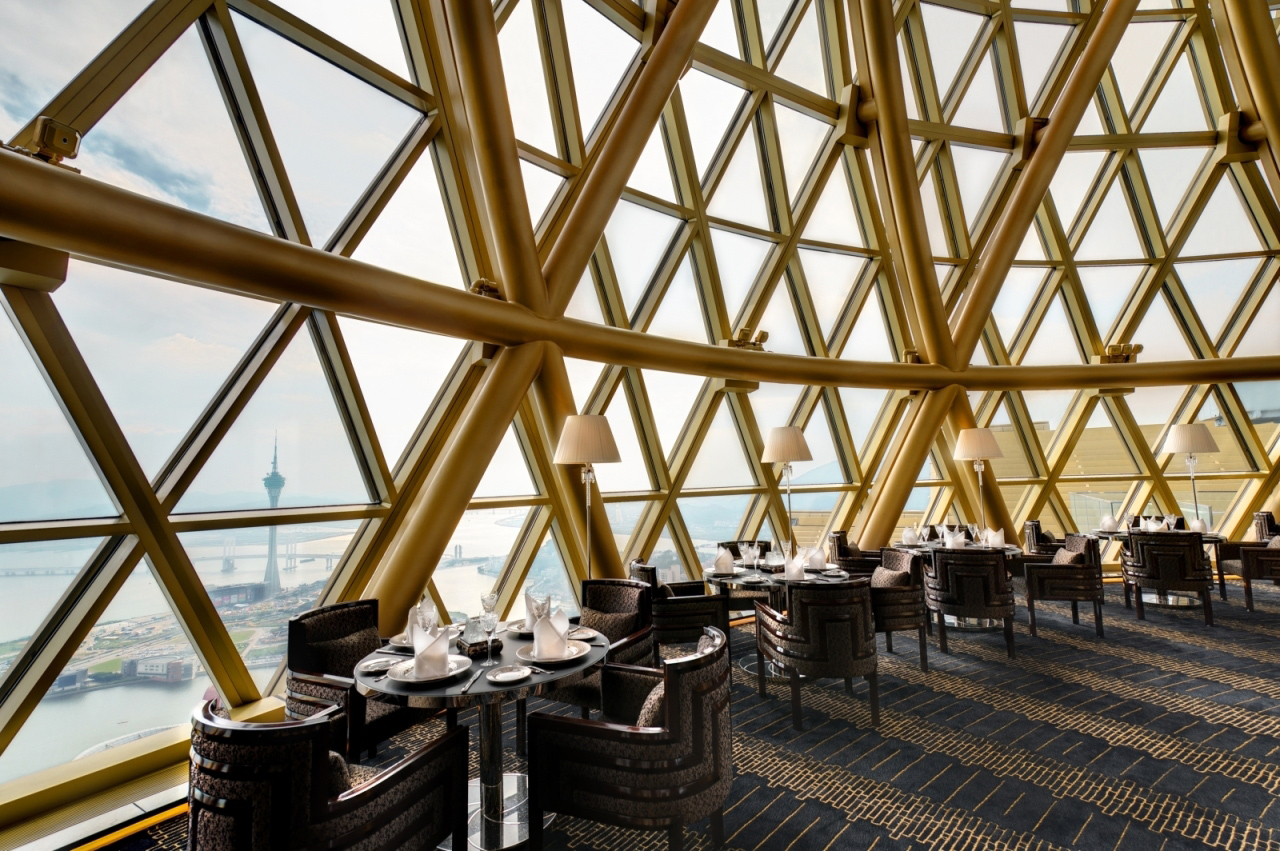 If you've managed to get to Macau before noon, and stay within the Grand Lisboa, then head to the 43rd floor for the set lunch at Robuchon au Dôme. A three star Michelin establishment, the lunch is actually reasonably priced and should leave you rolling out already feeling like a winner. If you can't make the lunch, there are other go-for-broke options: The 8 is a one star (sorry, just one) Michelin-rated Cantonese, and Don Alfonso 1890, the highest rated Michelin in Southern Italy. Suffice it to say, you should do alright if you like your stars.
#3 Eat an Egg Tart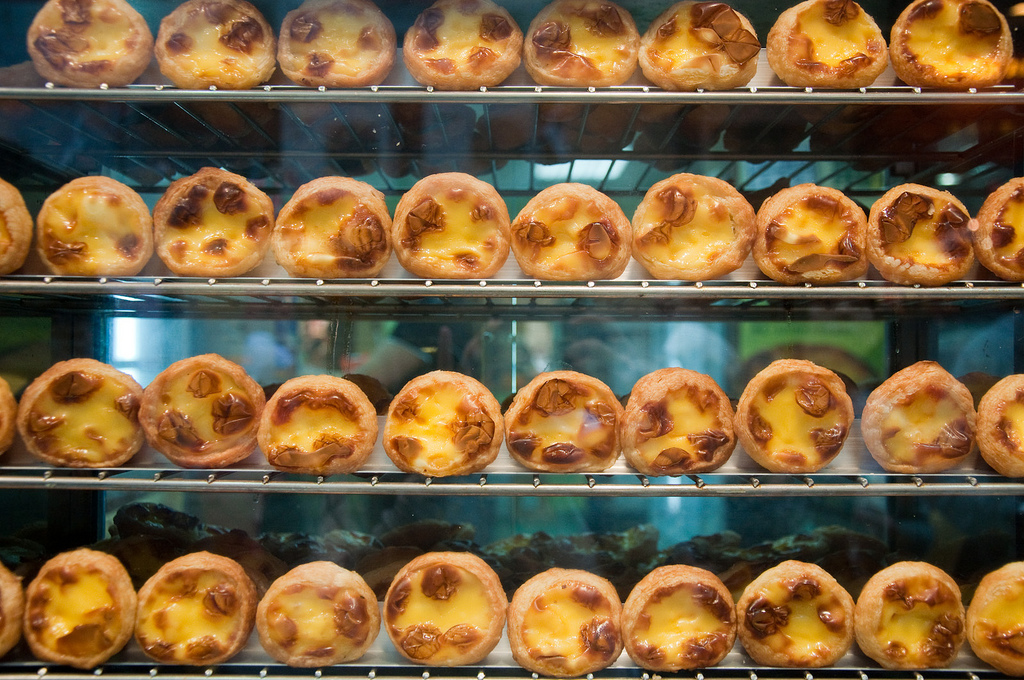 We're not going to tell you too many touristy things to do, but make sure you do sample the Macanese delicacy (well, the Portuguese claimed this first, but Macau is an ex-colony) that is the egg tart. While the most famous bakery in town may be Lord Stow (which has several outlets around town, including one in the Venetian), Margaret's Café e Nata wins in our books for the street-side atmosphere, surly service (it is only an egg tart), and general underdog status (she's actually the ex-wife of competitor Stow). Better yet, try both, and judge for yourself.
While every first-time tourist will undoubtably flock to the ruins of St. Paul to take a selfie, few bother with the amazing Macau Design Shop which abuts the square. Showcasing local, independent designers that make up the Macanese design scene (which is very cool), the shop provides some great graphic souvenirs that take that ubiquitous, tacky t-shirt/postcard up a few levels. A definite must if you need to pick up a gift. Plus, you just saw that church.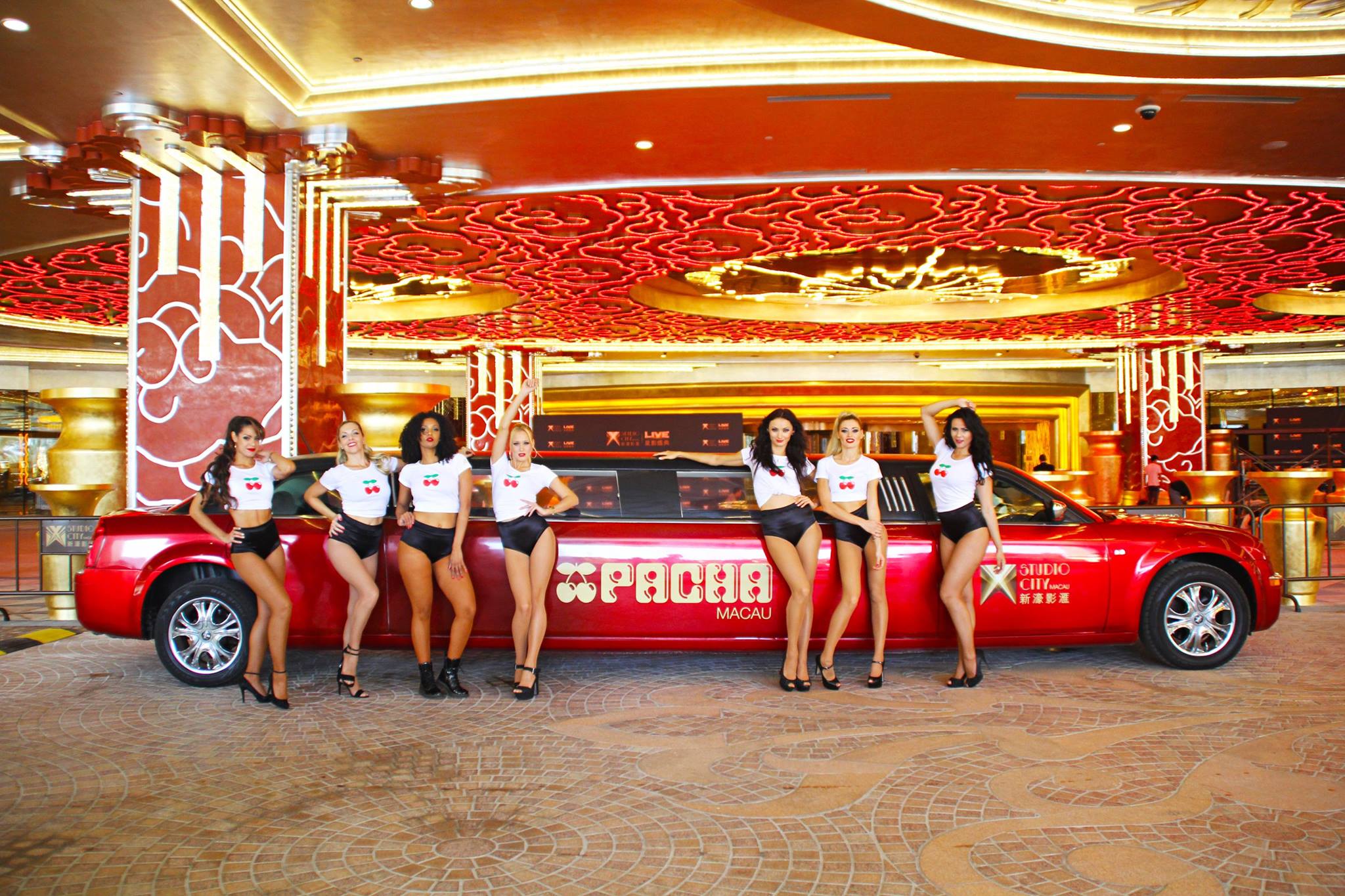 It's been a few years since Macau saw the opening of a new mega-club. Thankfully, Studio City hopes to give now yawn-worthy Club Cubic a run for its money. Pacha – that Ibiza institution that truly does know how to throw a party, has opened its franchise doors. While Halloween saw the first semi-public fête, this disco should be a mainstay in bringing the heavy hitters of house that lay down at their other global clubs.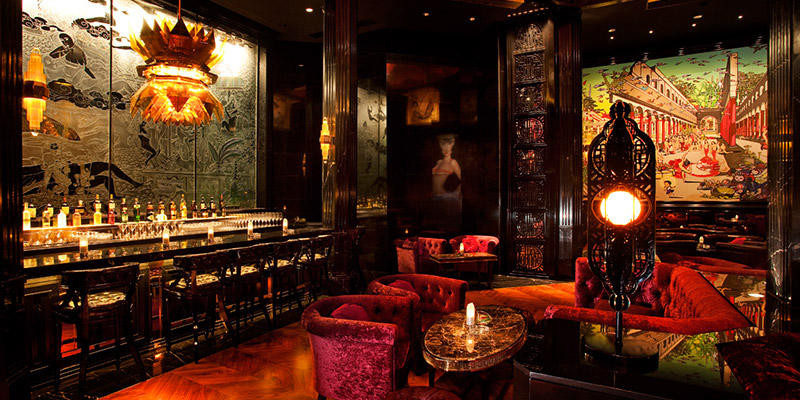 If big boomin' nightclubs aren't your thing, China Rouge at The Galaxy has ruled the more intimate (but no less busy) Macau bar scene for years. Hong Kong based interior designer Alan Chan goes full out, blending old-school Shanghai romance, Vegas opulence and ends up with something truly Macanese. A definite party-popping photo fest.
#7 Rent a room in 2046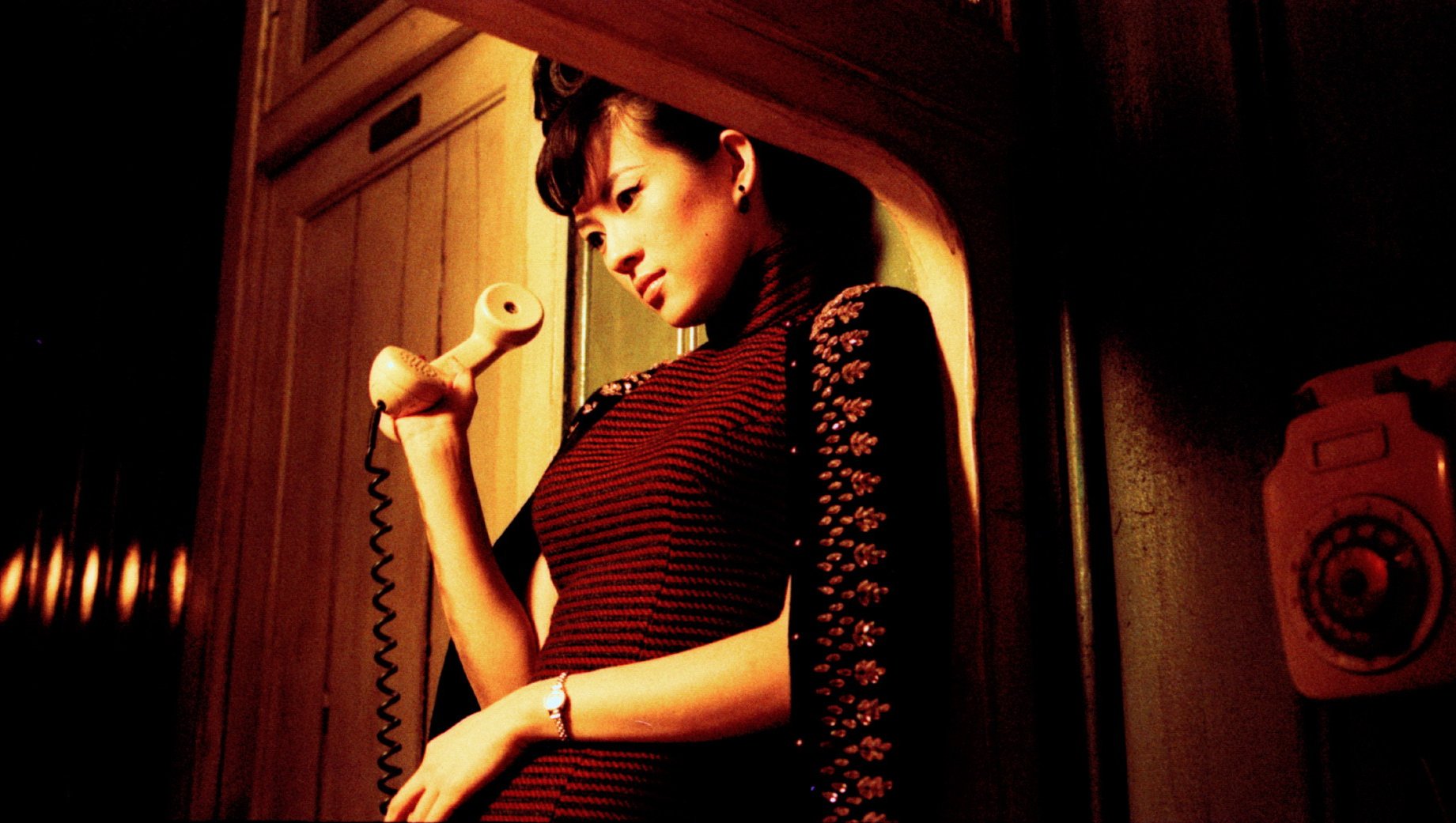 Macau's old-town district is probably our favourite. Everything still seems to retain a little bit of that gritty, mysterious, Macau of yesteryear. Wong Kar Wai fans should definitely check out the SanVa Hospederia where just climbing the stairs at night manages to transport you into one of his movies. While renting a room for the night isn't exactly the luxe nomad style, they are atmospheric and even worth it – if only for an impromptu photo shoot.
#8 Nerd Out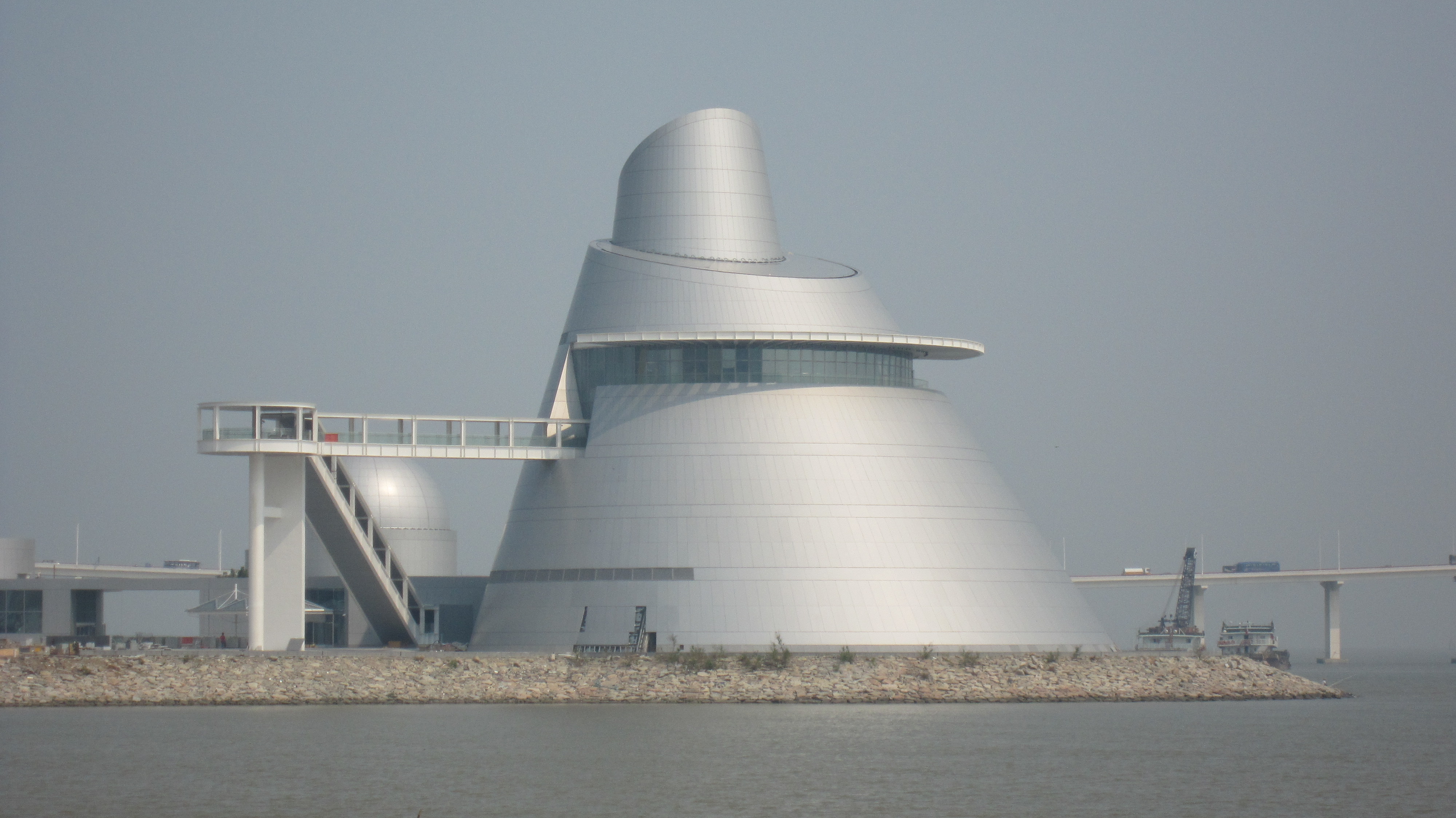 While Science Centre and Macau don't often come up in the same sentence, if you're a design junkie, this is one stop you should definitely make. Designed by I.M Pei, the guy who shoved that glass pyramid in the middle of the Louvre, The Macao Science Centre is Star Wars-chic at its post-modern best. For those astronomy (and astrology) geeks out there, it's also a planetarium with weekly lectures about the night sky.
#9 Taipa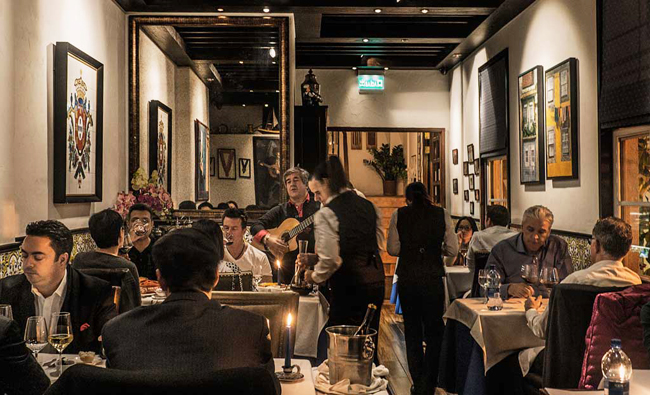 Spend some time in Taipa village getting lost amongst the traditional houses and alleyways with your final destination being Antonio's. This multi award-winning Portuguese chef serves up some legendary (and authentic) grub in a European setting far removed from the over-the-top bustle of the Cotai strip. The gratinated goat's cheese with olive oil and Acacia honey, and Charcoal-grilled octopus has made us repeat offenders.
#10 The Other Strip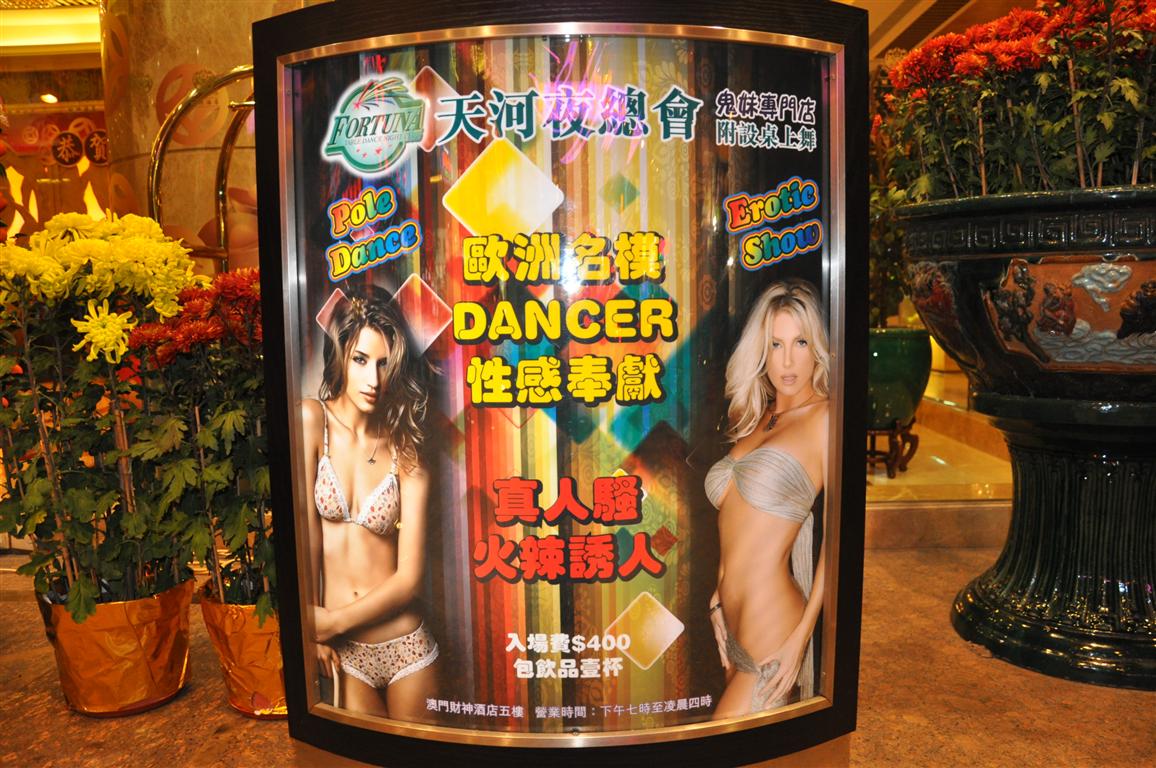 We'll give you three starters: Hotel Fortuna, Golden Dragon, and Jai Alai. From there, you're on your own. Otherwise there's always the 'fishbowl' in the Lisboa Casino (not to be confused with the Grand Lisboa) where butterflies of the night walk on a Sisyphus-like journey back and forth in the mall's basement – grab a beer and watch this truly Macanese tradition.