If ever the mystical magic of Bali were to be bottled up in one place, Fivelements Puri Ahimsa would be it. A short drive from the hippy/yogi/artisan town of Ubud, this award-winning eco-conscious wellness resort perched upon the banks of the sacred Ayung River is the definition of paradise for those seeking to connect with the spirit of the earth, or with oneself. Make no mistake, this is not a place for indulgence, unless you're counting on the spa kind (of which there is plenty to keep you busy). In fact, this is a strictly no alcohol, no smoking and meat-free resort, so if you're wanting to have some wine and a rich 7-course 3-star Michelin meal , you're going to want to go elsewhere.
What we will tell you though is that you'll love the gluten-free raw cuisine that is served up gourmet style by Chef Made at the Sakti Dining Room. Every single dish is inventive, perfectly plated and proportioned, and most of all – delicious, proving that you needn't be a lifelong vegan to enjoy. Food aside, the ambiance of the property is that of an intimate Balinese village, with 9 river-facing villa suites and the heart being its Mandala Agung – the beautiful conical thatch-roofed space where yoga and other Sacred Arts are practiced, alongside events such as TEDxUbud and Ubud Readers and Writers Festival 2014. While the swimming pool area is rather small, the amount of privacy afforded by your own personal hand-hewn stone tub more than makes up for it, as does the gorgeous spa and wellness centre that takes advantage of the swirling sounds of the river. Our particular therapist started the massage connecting with us by placing her hand on ours, and we felt akin to the Navii in the movie 'Avatar' where all things share the same energy. Call us dopey, but the highlight of our stay was the entrancing Agni Hotra ritual – an ancient Vedic ceremony of purification and cleansing.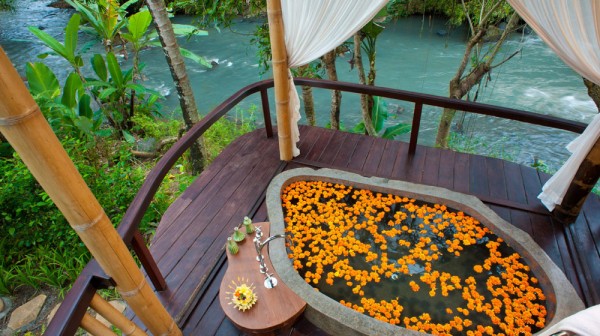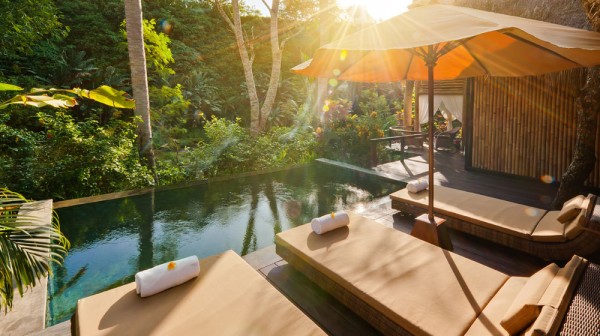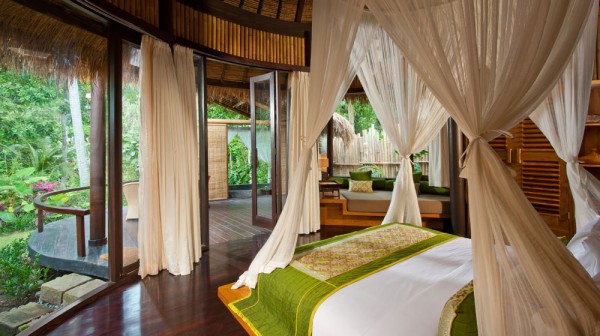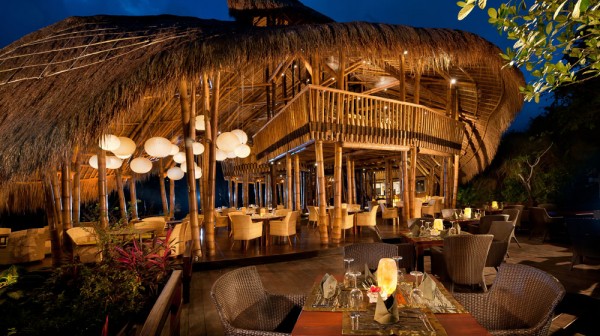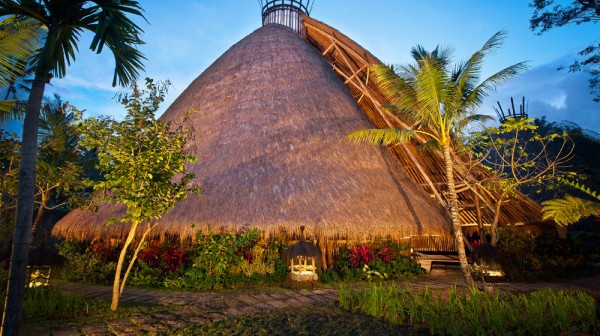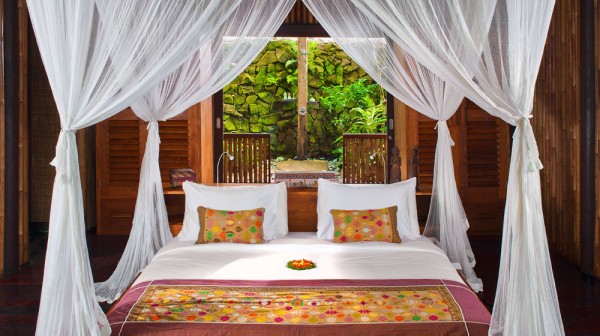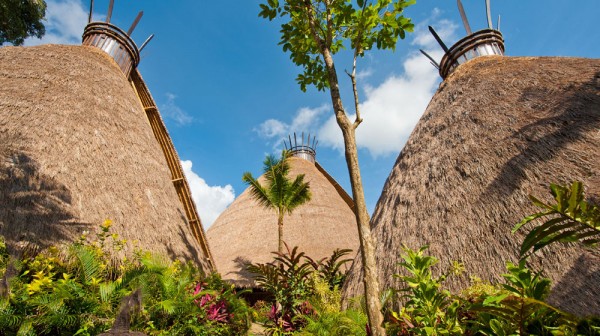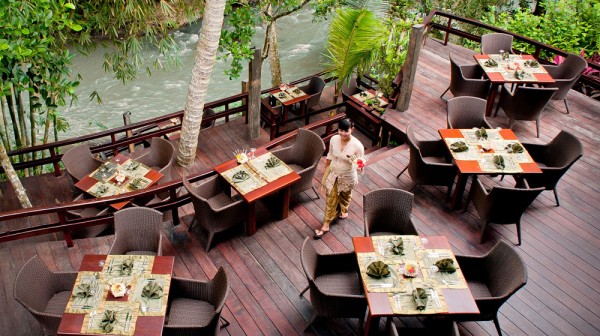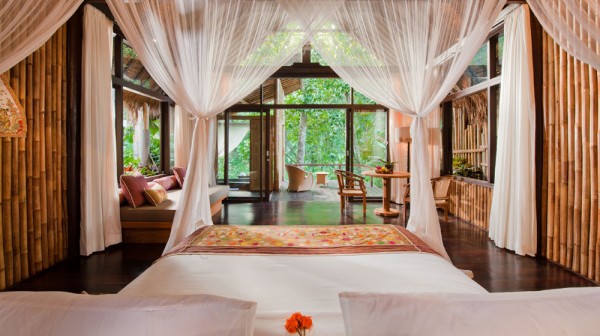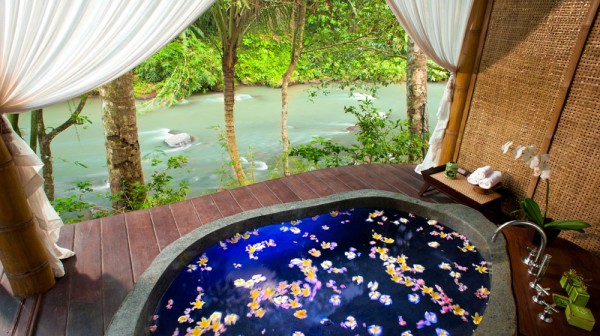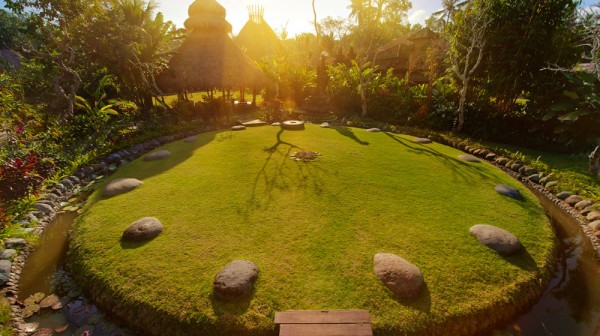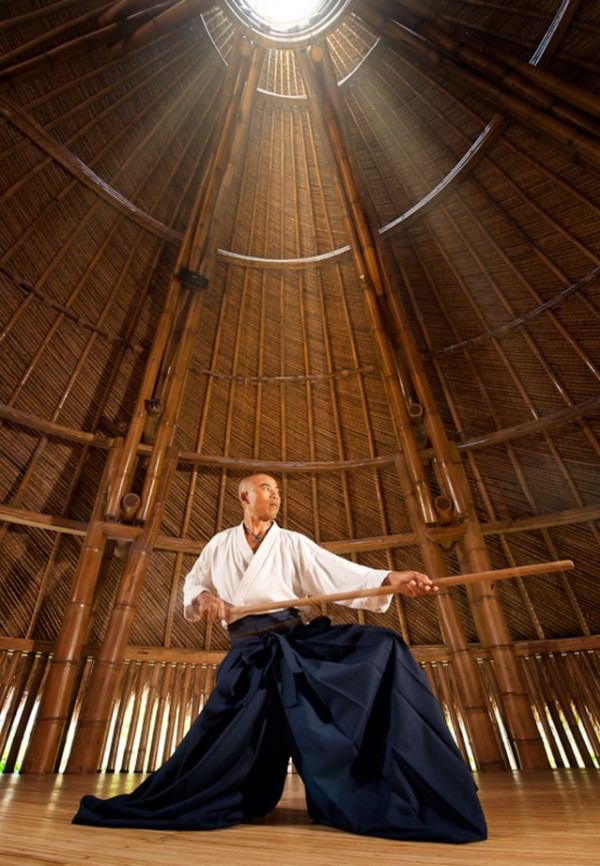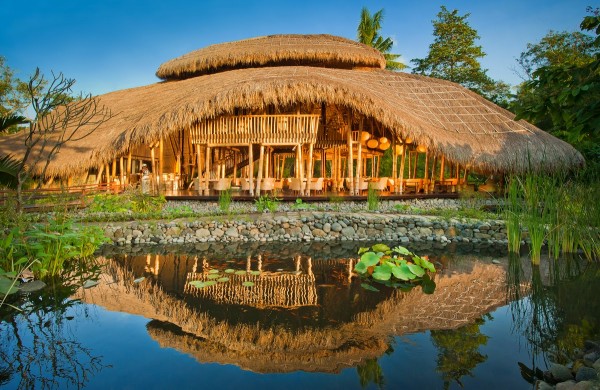 What: Fivelements Puri Ahimsa hasn't won a multitude of spa awards for nothing (Spa Retreat of the Year 2013, Destination Spa of the Year and Eco Spa of the Year 2011 and 2012 by AsiaSpa Awards). This eco-conscious rustic luxe retreat is deeply rooted in the ancient traditions of Bali, making it a peaceful sanctuary to embrace authentic healing and living. We're talking highly personalised programmes, healing therapies, beauty rituals, sacred art healing including Meditation, Yoga, Somatic Therapy, Aikido, Dance, Vibration Healing, Music, Drama, Visual Arts, Healing Dance, Aquatic Bodywork as well as Water Healing, Colonic Hydrotherapy, body detoxification and raw cuisine culinary training.
Why: We love the beautiful organic design of the retreat plus its tranquil location nestled alongside the sacred Ayung River. Throughout the property, you'll hear the sound of the Balinese gamelan drifting in the air, and find a leitmotif of sacred spirals and organic leaves, while high grass-roofed ceilings, bamboo mandala pavilions, recycled timber floors and flowing white curtains invite you to relax and find peace. While it's the perfect place to heal and nurture harmony, we liked the fact that you could choose to participate in the various experiences or simply find comfort in the stillness and quietude of nature.
Extra stuff:
The resort is about a 45-60 minute drive from Ngurah Rai International Airport. Airport transfers are available with additional charge of USD 54.45 per car per way.
Complimentary WiFi access in rooms and 4 bottles of drinking water daily.
Be greeted with welcome drinks & fruit basket upon arrival.
Complimentary scheduled shuttle service to Ubud center on request basis.
Please note that the hotel is an alcohol free & smoking-free environment.
Thankfully, usage of all electronic devices is limited to guest rooms!
Need some spiritual healing? Change your life with a stay
here
!