The more, the merrier! When everyone's schedules finally come together and it falls on you to do the planning, impress the lot with any one of these luxurious villas that can comfortably squeeze in groups of 15 nomads and more.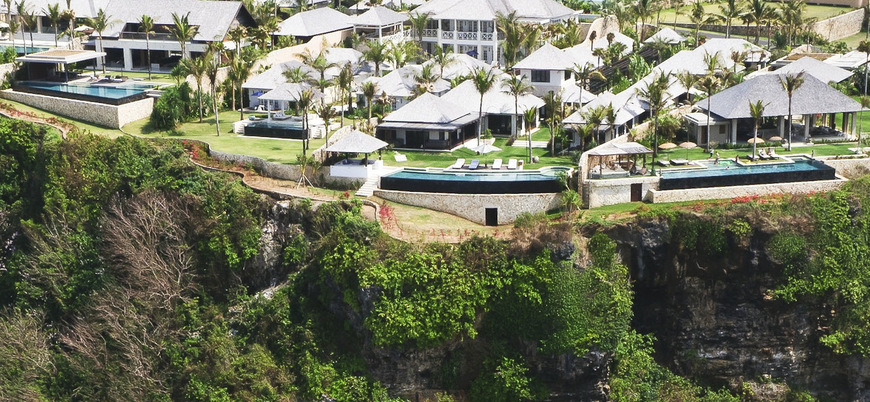 Who's invited: 20 people for a 10-bedroom villa from USD 5,869 a night
Why we love it: Its dream come true backstory. The resort was created by a group of friends who thought the cliffside location would be a perfect spot to build an exclusive resort with a beach club on the private beach below. Expanding from that and Finn's Beach Club, the resort now has a 28 metre lap pool, a professional golf putting green,gym room, two floodlit tennis courts, private butler and chef. Just nearby is the Pura Luhur Uluwatu temple where guests can experience mystical Balinese rituals and the traditional Kecak dance.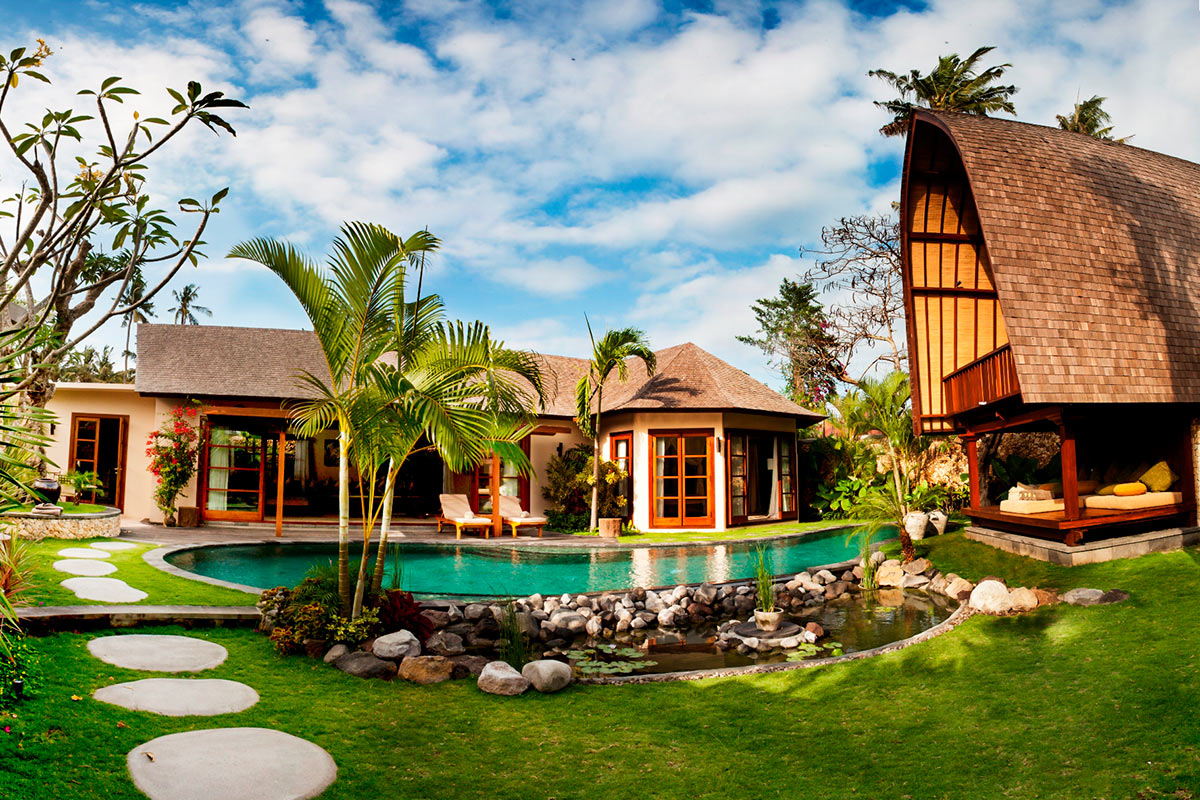 Who's invited: 16 people for a combined 2-bedroom and 5-bedroom villa from USD 1,905
Why we love it: The perfect location if you want to be in the trendy enclave that is Seminyak and just minutes away from the beach. The estate is made up of two connecting villas; Latiana I and Latiana II, both with magnificent chandeliers and state-of-the-art entertainment facilities. While you're there, a must-try on the chef's menu is the sinful chocolate fondue cake.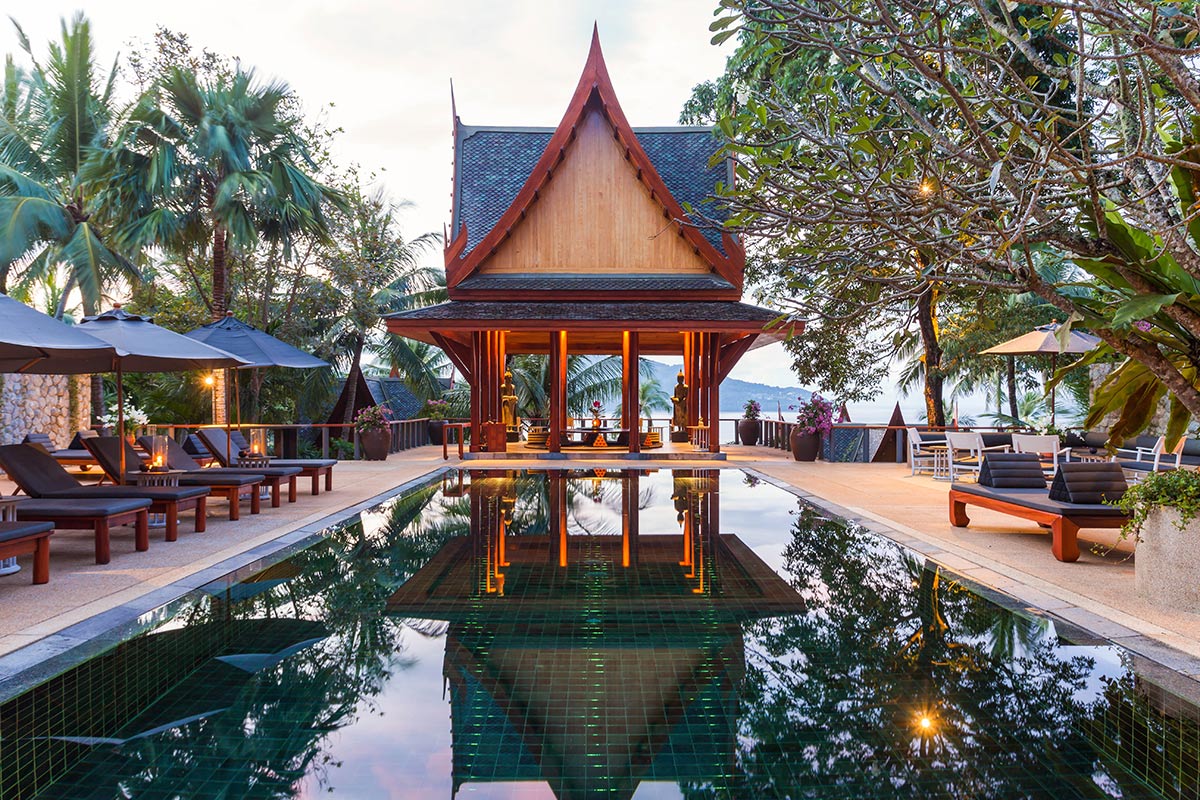 Who's invited: 18 people for a 9-bedroom ocean villa from USD 11,000
Why we love it: Interspersed throughout a coconut plantation, complete with private personal sundecks, facing the turquoise waters of The Andaman Sea — what's not to love? There are also nine luxury yachts available for guests, free access to water sports equipment, and complimentary guided yoga and meditation sessions at daybreak in the open-sided salas on the hillside.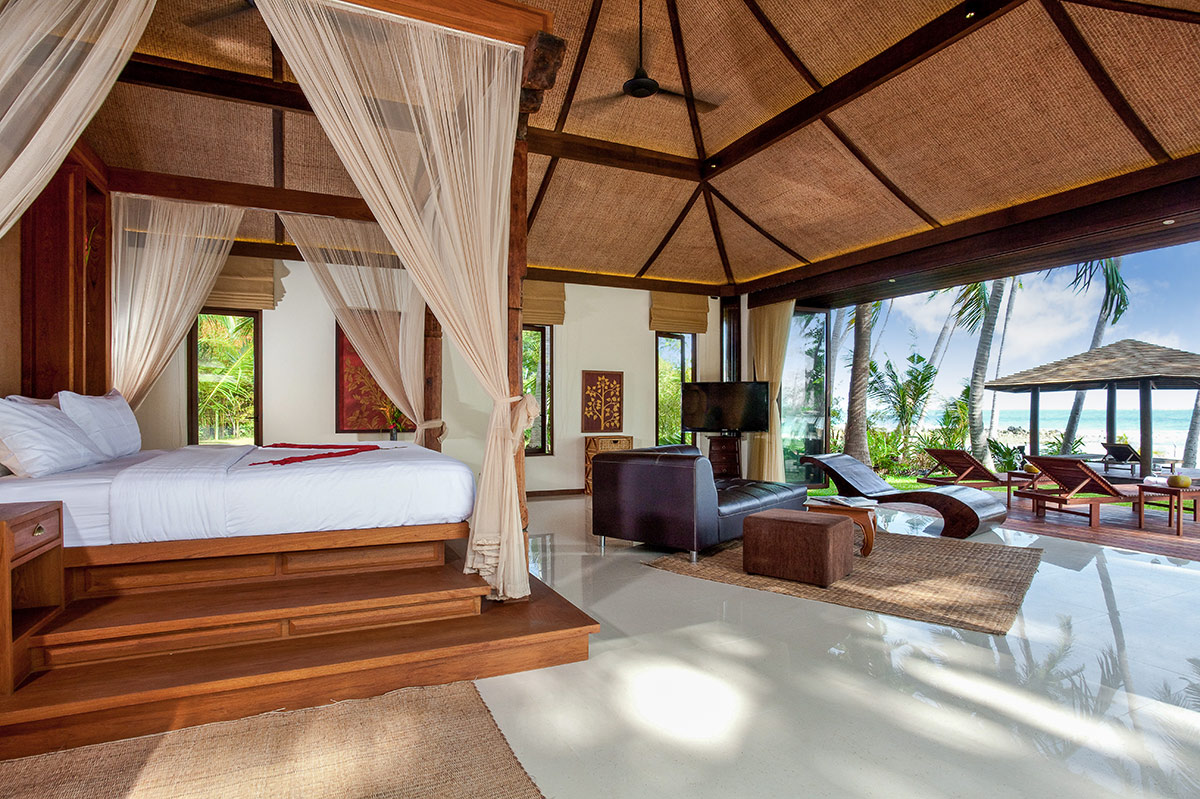 Who's invited: 14 to 28 people for 7 to 14 bedrooms from USD 2,700
Why we love it: Have you always wanted to book out your own resort? Well, this is perfect for you. The villa comes with nine rooms on the main grounds, with four individual beach bungalows on a stretch of undisturbed beauty. Think floor-to-ceiling windows that enhance the beauty of the tropical setting, with comfortable interiors and a Media Server with hundreds of HD movies accessible from every room.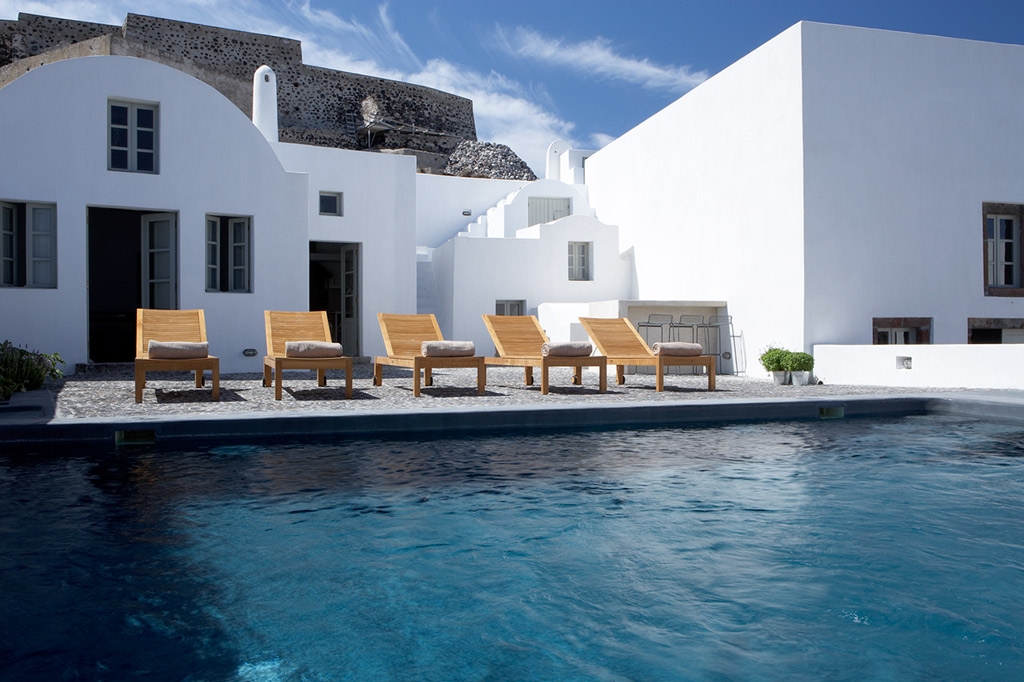 Who's invited: 16 people in four combined villas from USD 1,888 a night
Why we love it: When you picture a Grecian getaway, you probably have this exact villa in mind. It features  a large pool terrace and a sleek, minimal-loft style design with traditional Santorini architecture of polished cement using eco-friendly materials. What you wouldn't have guessed is that the villa is a restoration project that took years of careful research, as Fabrica is located just underneath the Castle of Pygros.
Why limit yourself? Set out to explore the world.