#1 Menega Cafe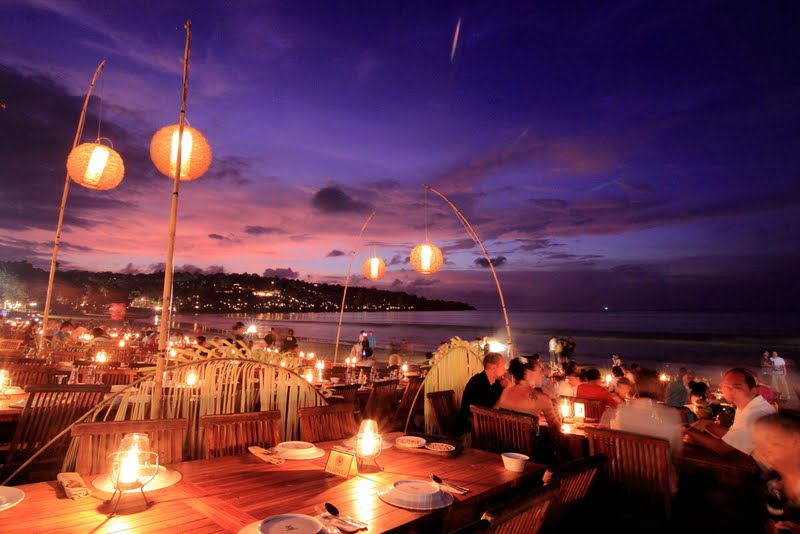 Jimbaran's famous kid for having for having the best seafood eats, Menega also has one of the best sunset views in the island, (except of course, from your villa) and a feast of the crustaceans. Choose from the array of fruits de mer; if it has a shell, lives in the sea, they've probably got it, and got it marinated well, too.
Hot tip:  Go during the day when there's less crowd and more food.
#2 Sundara at the Four Seasons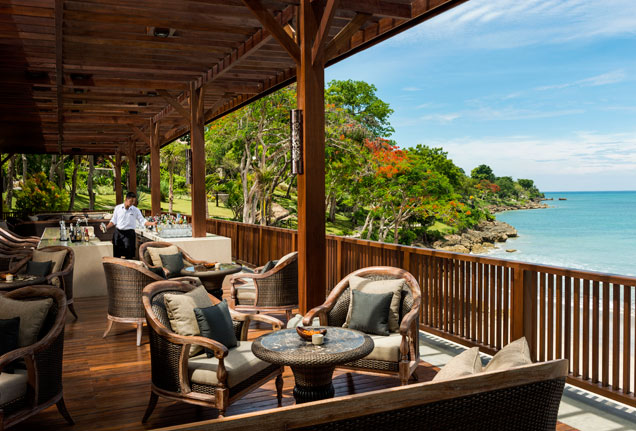 Well, this is the restaurant that has made it into the confines of the Four Seasons, after all. The Sundara is sexy, hip and snazzy with all the right fittings: it's got the locale, the fine dining aspect and a wonderful view to boot. If you're there, drop by the bar and take advantage of their martini selection; it bars none.
Hot tip: After stuffing your face on their grilled seafood, drop in on a cocktail class conducted by the world class mixologist, Javier De Las Muelas of DRY and sample what makes them tick.
#3 Chiringuito El Kabron Spanish Restaurant and Cliff Club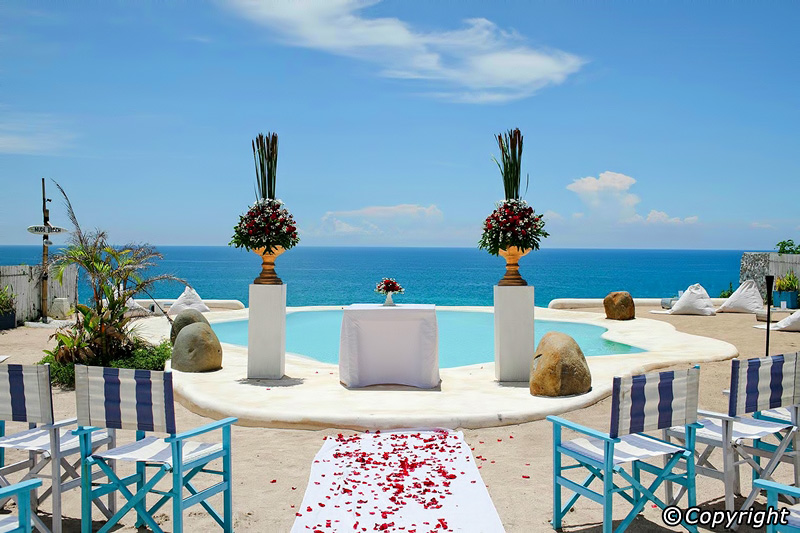 Even if you're not out for dinner, it makes for an excellent chill-out spot that has one of the best cliff-top sunset locations in Bali (even rivalling Ayana's Rock Bar!). Serving up many a platter of authentic Mediterranean cuisine and cocktails, it's one of Jimbaran's gems for rooftop schmoozing and boozing. It's got an infinity pool too, if you feel like having a wade.
Hot tip: The signature paella and rustic-style tapas are all kinds of yummy!
#4 Balique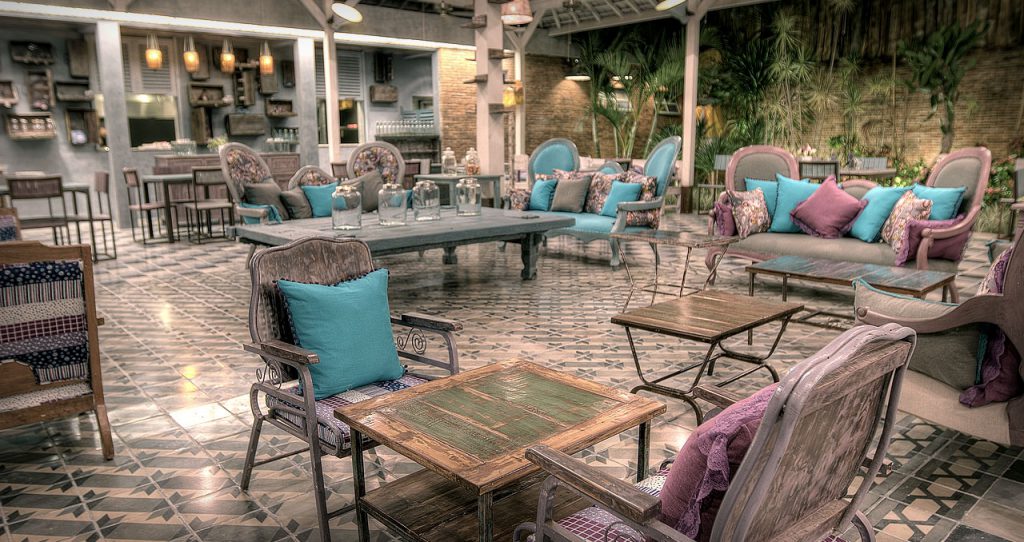 Iconically unique in design, Balique's interior is designed to please the lovers of vintage interiors and the epicureans alike. Located just a few steps away from the Jimbaran Intercontinental Hotel, Balique gets the old world charm down pat together with a beautiful blend of Indonesian and Western cuisine.
Hot tip: Order all of their cocktails; it's worth the hangover. Or go for the all-day dining in a chilled out ambience.
#5 Cuca Restaurant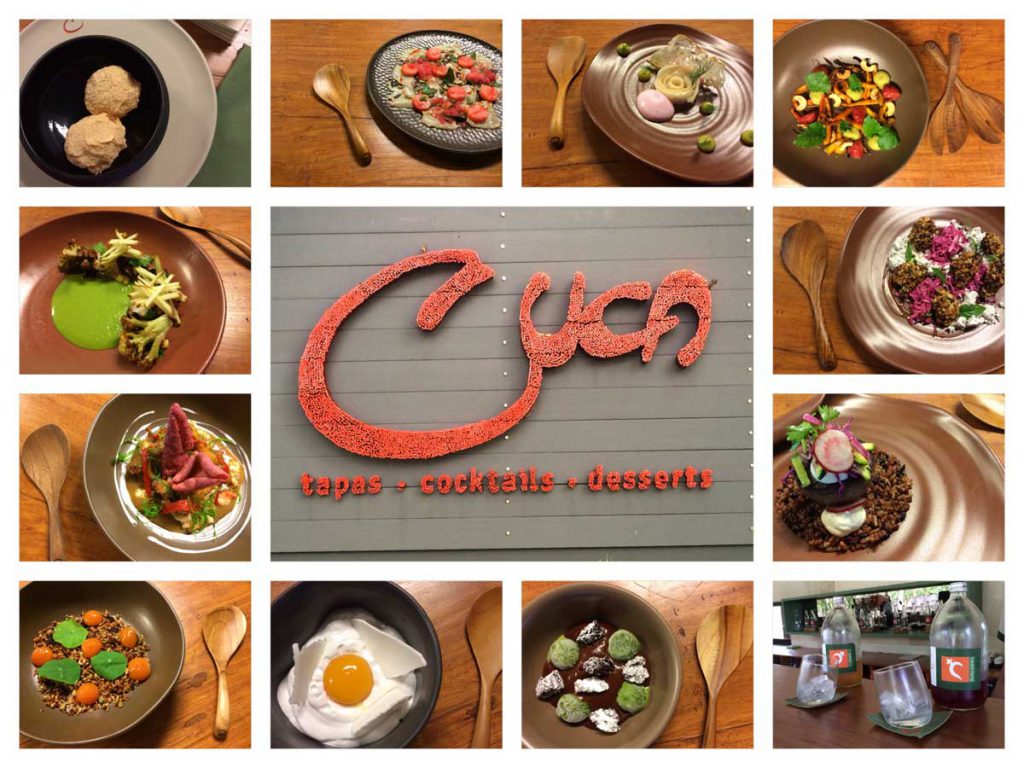 One of the few restos who actually bother using locally-sourced ingredients, Cuca (opposite Kayumanis Jimbaran Private Estate & Spa) is one of the hot topics in Bali right now mainly because of their enticingly refreshing tapas, fun cocktails and freshly saccharine desserts – where else would you find a pomelo meringue?
Hot tip: Owner and Chef Cherkas' resume includes stints at Michelin three-star Arzak restaurant in San Sebastian, Michelin three-star El Bulli in Roses and Michelin two-star La Broche in Madrid. So, you KNOW everything's good!
Which one makes your mouth water, nomads?
Main photo: 1.
Photo credits 1, 2, 3, 4, 5.