Picture pizzazz perfect.
In its earliest days, Cannes in France was but a humble and tiny fishing village. Today, it's best known for the glitz and glamour that the Cannes Film Festival has managed to spark for 70 years. For two weeks in May, the French Riviera city grows from its inhabitants of 73,000 to around 210,000 for the red carpet event. It's almost impossible to book an accommodation for this time of the year and the prices tend to double, or even triple — as do your chances of spotting celebrities.
But the truth is, the seaside town doesn't sparkle without substance; and most people forget that Cannes, with its Mediterranean climate of sun, sea and palm trees, is a city worth visiting anytime of the year. You just need to forget about the must-visit tourist attractions, the best restaurants, and everything that spells a strict travel itinerary. Eat, drink, sunbathe, swim — do whatever you want. As the French say, C'est la vie. Still not feeling it? Read on for some of the things you can do (and what some celebs have done) at Cannes.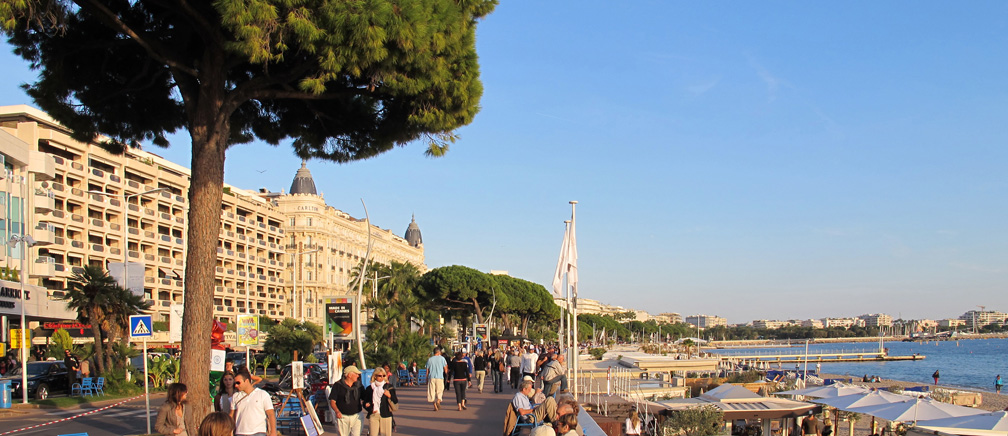 La Croisette, Cannes's Famed Beach Promenade
Where everyone is here to see and be seen. The view of the bay is glorious and the white, sandy beach, gleaming. Swim and sunbathe. Lounge and laze. Shop at the dozens of designer stores ranging from Chanel to Gucci to Louis Vuitton. Eat, drink and party (Le Baoli is your go-to). Take a boat (or two) to go island-hopping (Ile St-Honorat comes highly recommended with the Lerins Abbey as the highlight).
Lunch and Lounge at The Carlton
Full name: The InterContinental Carlton Cannes Hotel. Credentials include a starring role in Hitchcock's To Catch a Thief, the location of where Grace Kelly met Prince Rainier of Monaco, and where Borat's mankind was launched. The Carlton Beach restaurant is a popular place for a spot of lunch, people-watching and great views across its private beach.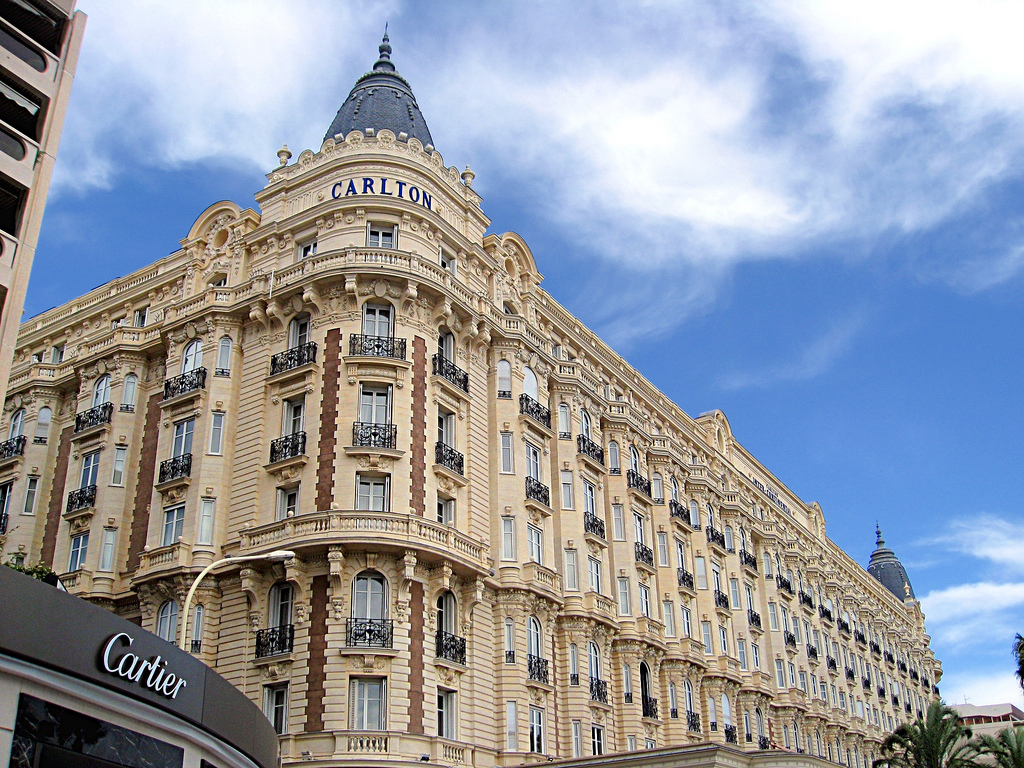 Celeb-Worthy Hotels
You may not be able to spot them on your trip but you can stay at where celebrities have chosen to put up their nights while at Cannes. Heidi Klum, George Clooney and Nicole Kidman have been known to stay at Hotel du Cap Eden Roc while Robert Pattinson and Scarlett Johansson were at Hotel Martinez.
Celeb-Worthy Restaurants
Even stars have to eat and one of the places Leonardo DiCaprio lunched at is the waterfront restaurant of Eden Roc. If you share the same palate as the likes of Angelina Jolie, Steven Spielberg and Clint Eastwood, head to Tetou, a seafood restaurant overlooking Golfe Juan beach.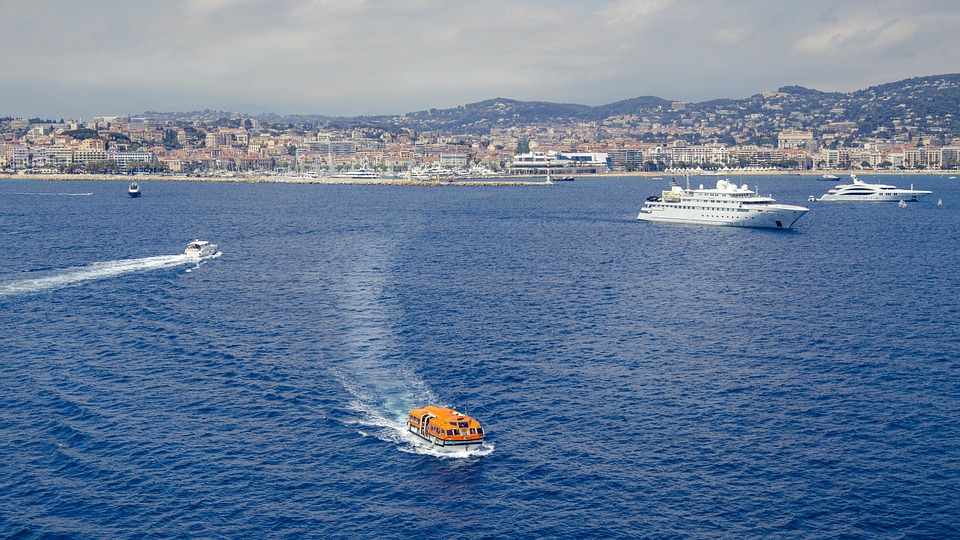 Visit Le Suquet 
Take a trip down memory lane on the winding cobbled streets of Le Suquet which is also called Old Town. There's an 11th-century chateau, a 16th-century Notre-Dame d'Esperance church, and rows of shops, cafes and medieval pastel-coloured houses. Spend a day exploring, taking photos and stop by some of the museums. For starters, Musee de la Castre offers a breathtaking 360-degree view of Cannes and the bay.
Anything Else?
Yes, plenty. They include renting a yacht, museum-hopping, taking the Cinema Train — a 70-minute circuit taking you around the city and following the trail of film stars — more wine and fine dining, going on day excursions (there are ski resorts relatively near). But perhaps, discover the infinite possibilities there instead of planning it.
Read the original article on Buro 24/7 Malaysia.