If you haven't already subscribed to WanderLuxe's newsletters, you might want to right away. New sign-ups stand the chance to win summer style essentials from the wit and the will! The homegrown Singaporean brand, with London fashion roots, designs statements that are a little boho, a little playful, and a little luxe. The wit and the will's focuses on a contemporary, stylish look for those lazy beach days and hazy nights.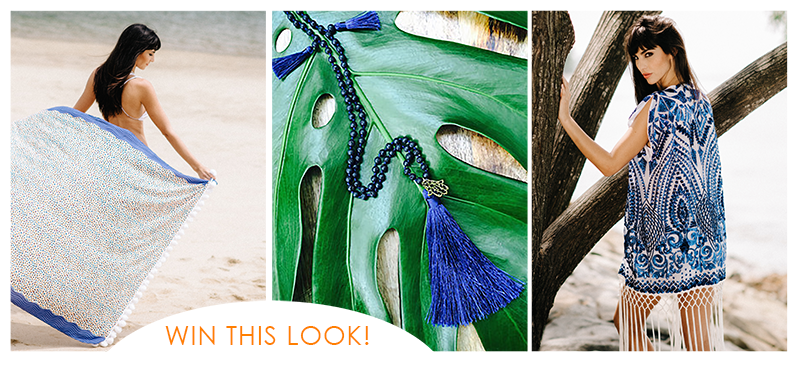 What you'll win:
The Uma Beach Scarf, a cotton rayon of orange and blue polka dots, with a white jumbo pom pom trim.
An Isla Charm Tassel Necklace in Sapphire Blue. Embrace your boho spirit with this effortlessly chic charm tassel necklace, the perfect accessory to our Kaftans and Kimonos.
An Aphrodite Kimono, cobalt blue sequins with a long silky white tassel trim. Cut slim with a draped open cap sleeve, this Kimono is less voluminous than our other style.
Sign up for our newsletter and WIN the look!
[mc4wp_form id="28469″]