It's coming up to summer in Europe and we've got just the place if you're planning for a tour of Italy's beautiful countryside! Located in the Renaissance-era town of Pienza in south Tuscany, La Bandita Townhouse (now on sale!) is the perfect abode for those wanting a little slice of the true Italian experience. Owner John Voigtmann teaches us a thing or two on how to live la dolce vita (the sweet life)!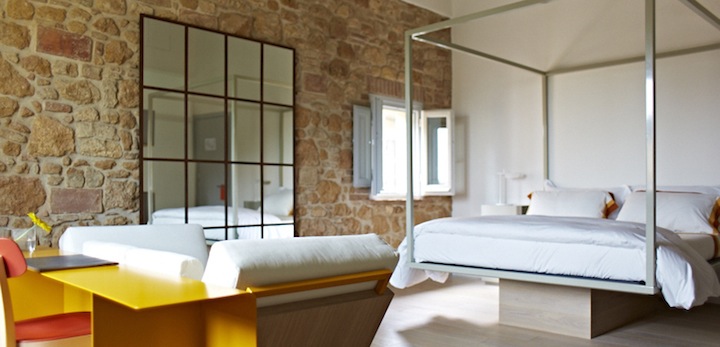 What's in a name? 
La Bandita is the name of our original country hotel which we opened 7 years ago. We wanted La Bandita Townhouse to be an extension of the country hotel with a similar look and feel, but just inside the village. La Bandita (which means "The Preserve" in Italian) was the original name of the farm that I bought and renovated.
Being the owner means…
Unfortunately never getting to enjoy the property yourself! I wish I could just sink into one of the big tubs in a junior suite or spend an afternoon in my own spa!
If you weren't in hotels, you'd be…
I'd be staying in hotels, I've always loved them!
Holiday destinations to top Italy?
As much as I love Italy, I'm also a big fan of Mexico. During the Italian winter, I like to escape to a little beach town called San Pancho on the west coast of Mexico.
5 words to describe Pienza/Tuscany?
Tiny, Charming, Renaissance Jewel, Pecorino Cheese!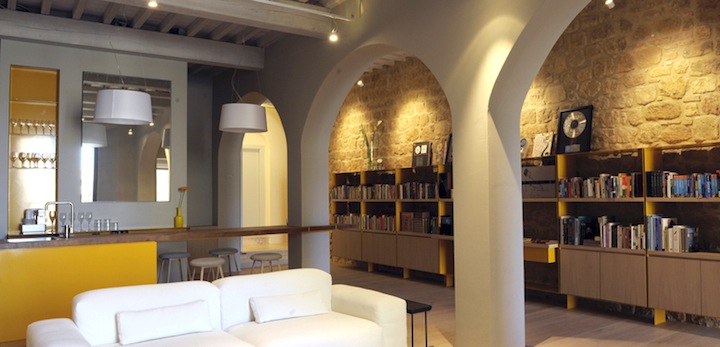 Fave Tuscany spots…
Wine Tasting at Sesti vineyard at Castello di Argiano in Montalcino, La Pineta fish restaurant on the beach at Marina di Bibbona, Bar il Casello with views of the val d'orcia in Pienza, frescos by Masaccio in Santa Maria del Carmine in Florence and watching the late summer sun shifting across the Piazza del Campo in Siena.
Local eats to indulge in…
Fresh Pecorino sheep cheese (Pienza is famous for it), Bistecca FIorentina, the massive T-bone steaks from the prized Chiannina cow and Brunello di Montalcino to wash it down, of course!
Dish of the house…
Lightly battered zucchini flowers stuffed with fresh sheep ricotta!
Hotel must-have…
A map, all those winding roads can be confusing, that's why we made our own
maps!
Must-do on holiday…
Wine tasting at a Brunello or Vino Nobile vineyard…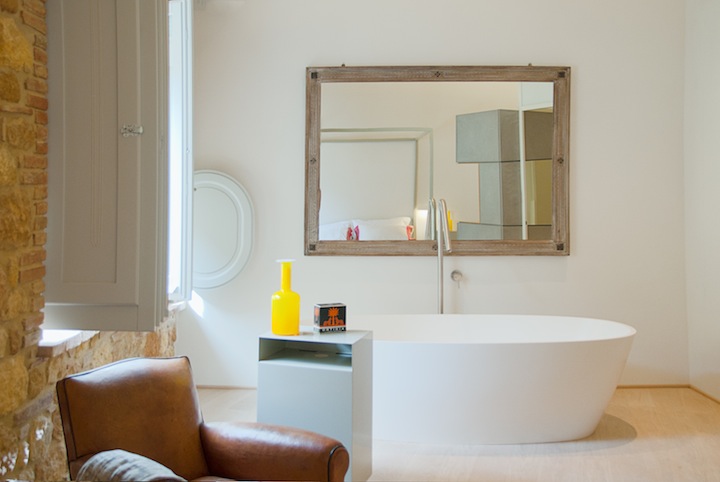 Real books or iPad/Kindle?
Pull down one of my REAL BOOKS in my hand picked library here on the
property.
Drink to capture the essence…
Aperol spritz!
When it comes to breaking out the benjamins…
2001 Brunello di Montalcino, the best vintage!
Don't leave Pienza/Tuscany without…
Taking a long walk in the countryside, it is the best way to see it. Get off the main roads and walk on the footpaths!
The secret to happiness is…
Brunello – what else?