One of the newest designer hotels in Phuket, Keemala aims to transport their guests to a mythical world where a fantasy-like construction of bungalows perches on the hills of Kamala. Set in between Patong and Surin, Keemala is nestled in the lush greenery of a 'secret garden' with sweeping views of the Andaman. World-class restaurants and Phuket's famous beach-bars are only a ten-minute drive away in either direction making it close enough to all the action – yet set within a world of its own.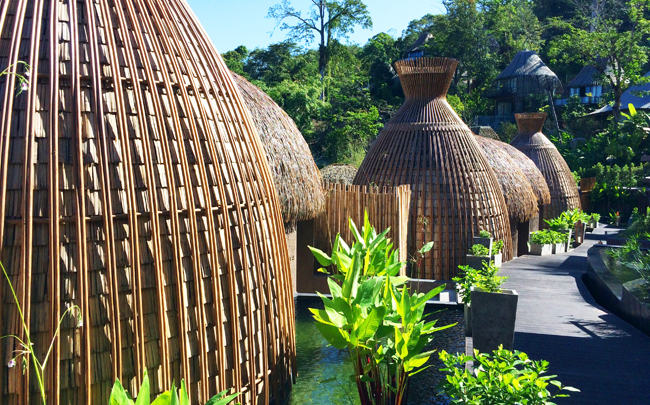 Designed by the Thai firm Architect Space, with interiors by Pisit Aongskultong, all of the 38 villas and cottages at Keemala have private pools, and only two of them are two-bedrooms villas. With a 'no kids under 14' policy, it seems that this resort is aiming for the lovebirds. The resort is divided into four fictional 'tribes' who once inhabited Phuket: the 'Pa-ta-Pea' (Earth), the 'Khon-Jorn' (Wanderers), the 'We-Ha' (Sky), and the 'Rung-Nok' (Nest) people. Using this fictional anthropology, the entire guest experience – from spa treatments, wellness programs, gastronomic choices, activities and accommodation design – is infused with this tribal lore.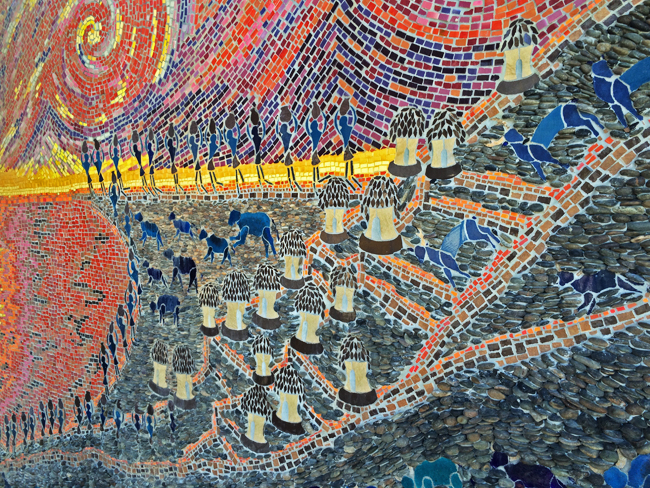 You'll probably encounter Keemala's resident water buffalo grazing the landscape. It's nice to know that the trio were rescues from Phatthalung Province – as older buffalos are normally destined for the slaughterhouse, these guys now happily pose for pictures while manicuring the property.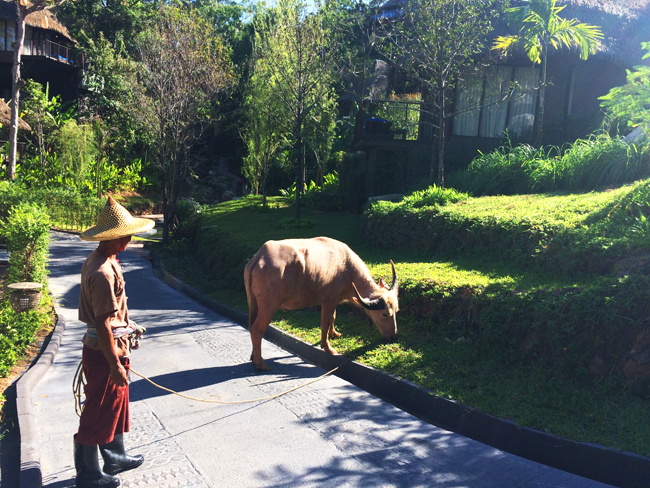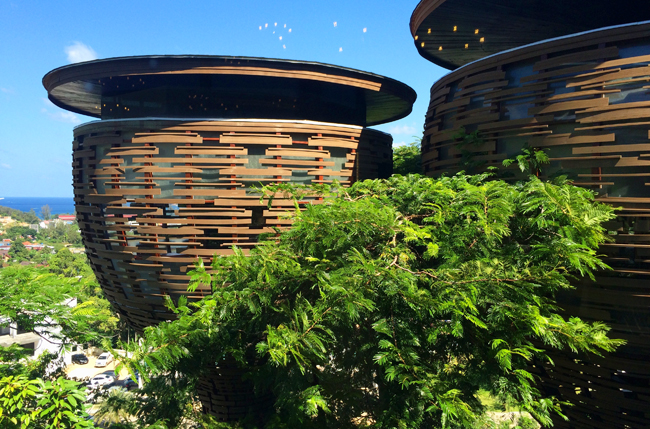 Communal Social spaces including a wine bar (which offers guided wine tastings), library, and reception lounge sit high above the trees (and banquet hall) in their own individual pods. All the pods are connected through walkways that make the experience of exploring them a labyrinth-like jungle walk experience.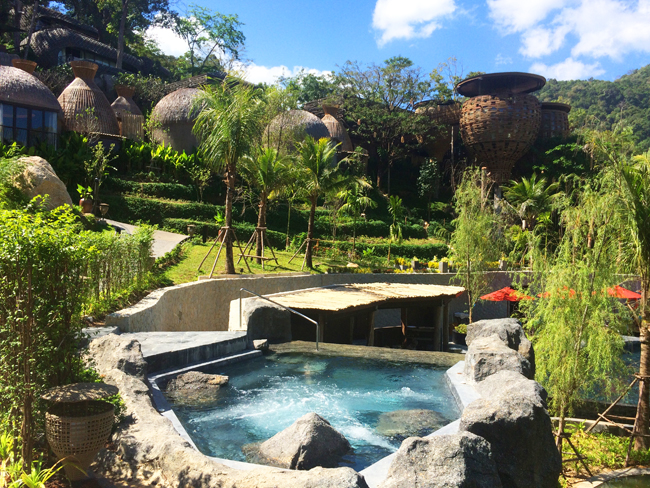 The fairytale-like quality of the resort means instagram addicts should have no problems snapping away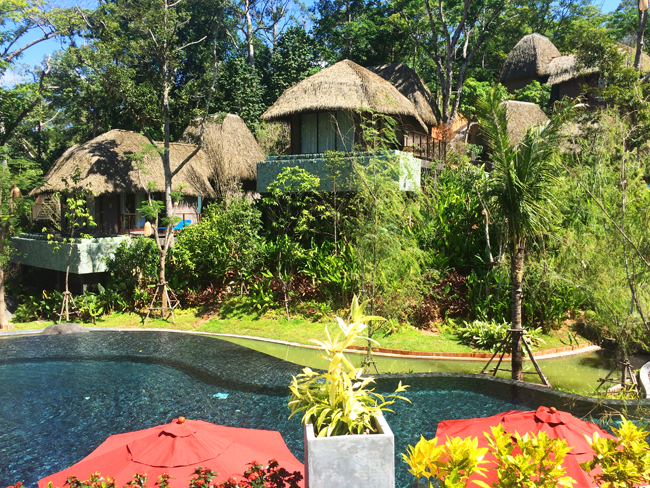 The Rooms: Following the tribal theme, the rooms are divided into four types inhabited by their mythical clans: the Clay Pool Cottages ( two of which are 2-bedrooms), Tent Pool Villas, Tree Pool Houses, and Bird's Nest Pool Villas. All the villas make use of rich wood interiors, tribal motifs, tile work mosaics, and locally designed, modern accent pieces.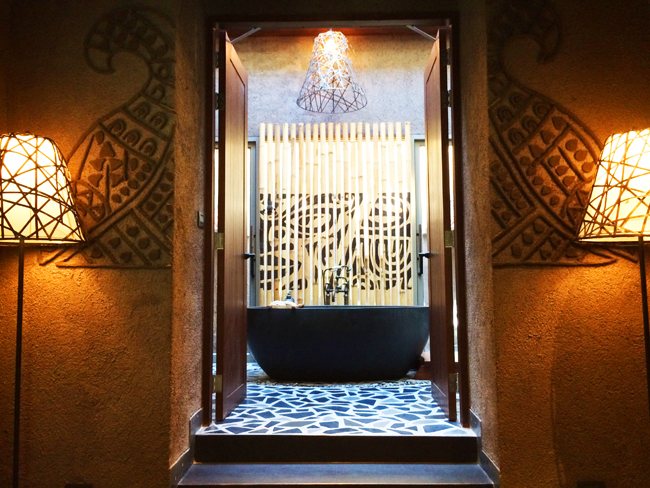 No doubt appealing to young, jet-set, hipsters in love, it's nice to see a resort that finally gets it right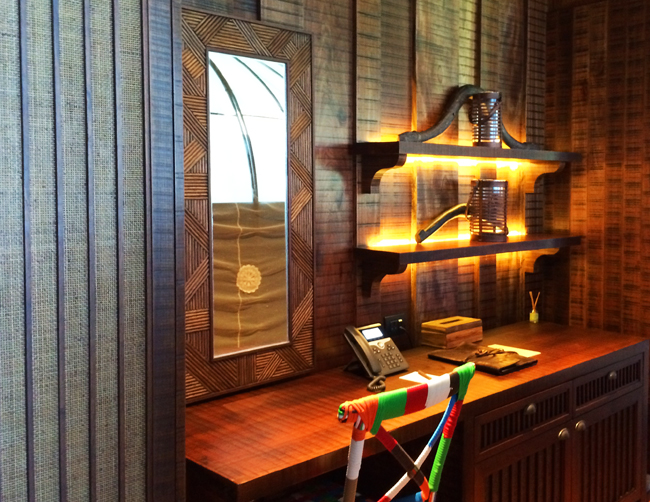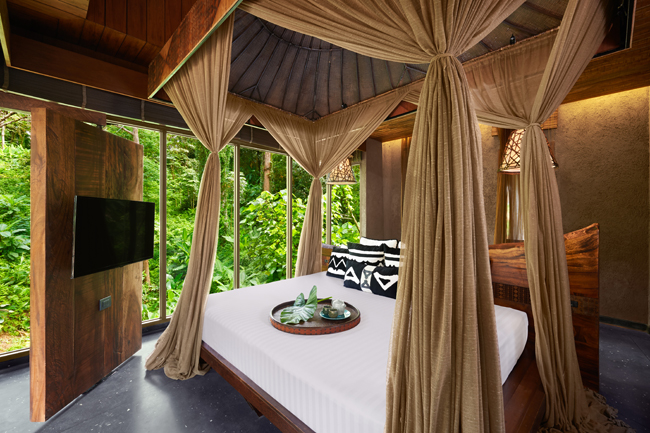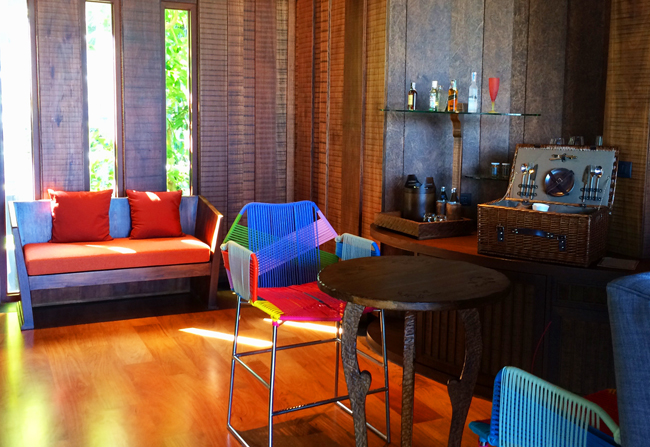 Gastronomy at Keemala follows a Healthy Living concept, and they really promote it in forward-thinking methods. All drinks (aside from vino and bubbles) are non-alcoholic or naturally fermented, while (where possible) all food is cultivated on the property. Keemala goes way beyond the typical herb garden however, maintaining their own mushroom hut, hydroponic vegetable garden, and entire tropical fruit orchard (but they also have a herb garden).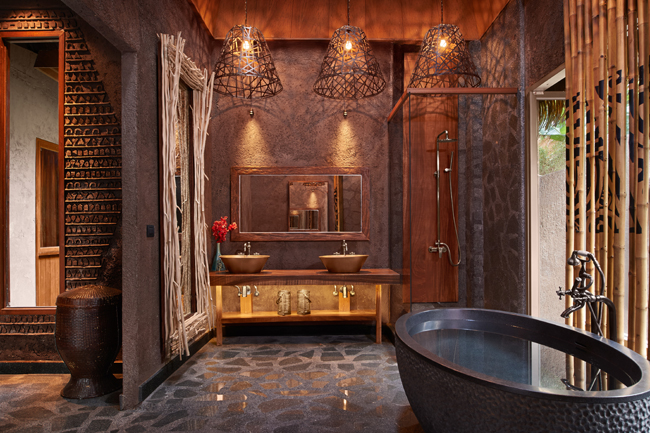 Fun, and a definite fantasy, Keemala isn't too serious, which is how it should be – you are on vacation after all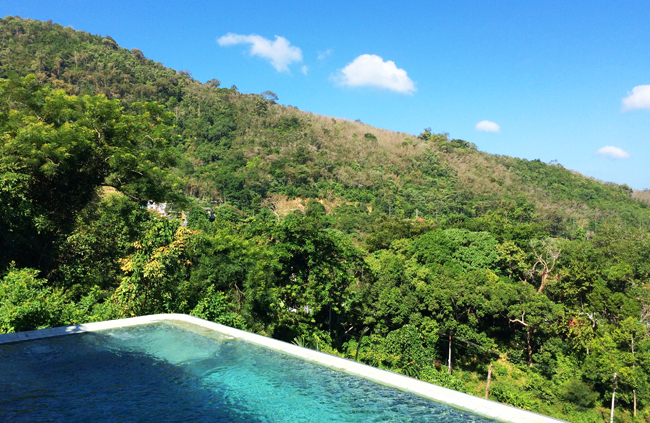 What to do: Keemala follows through with their fictional clan mythology offering holistic and artistic classes throughout the day. The Pa Ta Peak Clan does a cooking class using Thai herbs, the Wa-He Clan a more esoteric 'working with crystals' workshop, the Rung-Nok Clan an artistic journaling workshop or the nomadic Khon-Jorn Clan, a weekly dinner and social gathering.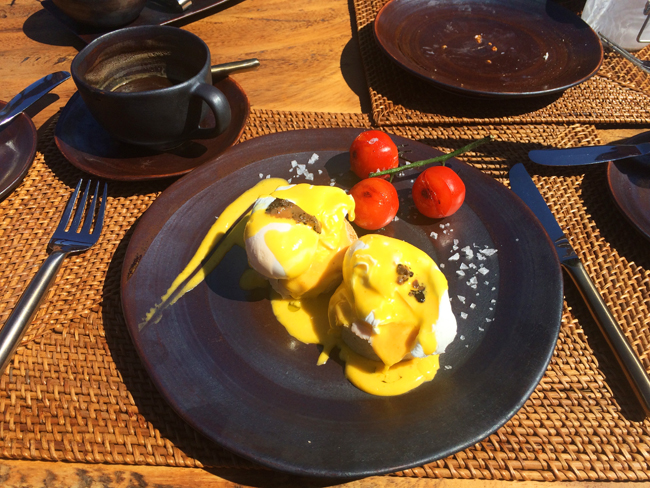 Other unique activities focus on the arts, and we were pretty interested in the two-hour sculpture workshop.  Providing you with clay, materials, equipment and guidance to complete a small piece, it's dried and ready to take home the next day – so if you've always wanted to re-enact that scene from Ghost…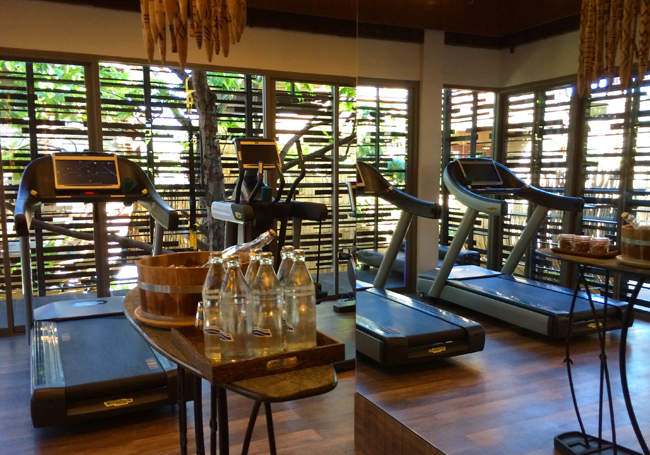 Unfortunately, Keemala has rushed their opening a bit, trying no doubt to grab the Christmas and New Years peak. At time of writing, not all parts of the resort were ready when we visited, with unfinished private dining pods that should sit directly in the water, and some murky freshwater ponds and rivers. It would be great to see the resort firing on all pistons, and the landscaping has had time to mature. Until then though, the rooms remain pretty flawless, and should be cool enough to keep you (and your partner) grinning wide eyed from bed.
Nomad rating: 4.5/5
Most memorable: the bedroom
We'd recommend it for: young couples who like to be seen as much as they like to have their privacy
Beyond enchanted yet?