Think of a classic European town — Dutch street names and cuisine heavily influenced by them too, with colonial architecture to boot. Then think of tropical Asia and the sound of crashing waves, friendly faces and an unhurried beach life. Welcome to Galle, Sri Lanka, one of the most underrated stops in all of Asia. Galle is steeped in history with its earliest records going all the way back to 545 AD. Little has changed in this beautiful colonial town, giving it a vintage edge and you know what they say — nothing beats the original.
Whoops! Looking for Tangalle, Sri Lanka? Read our guide on the best things to do in Tangalle.
#1 The Ancient Galle Fort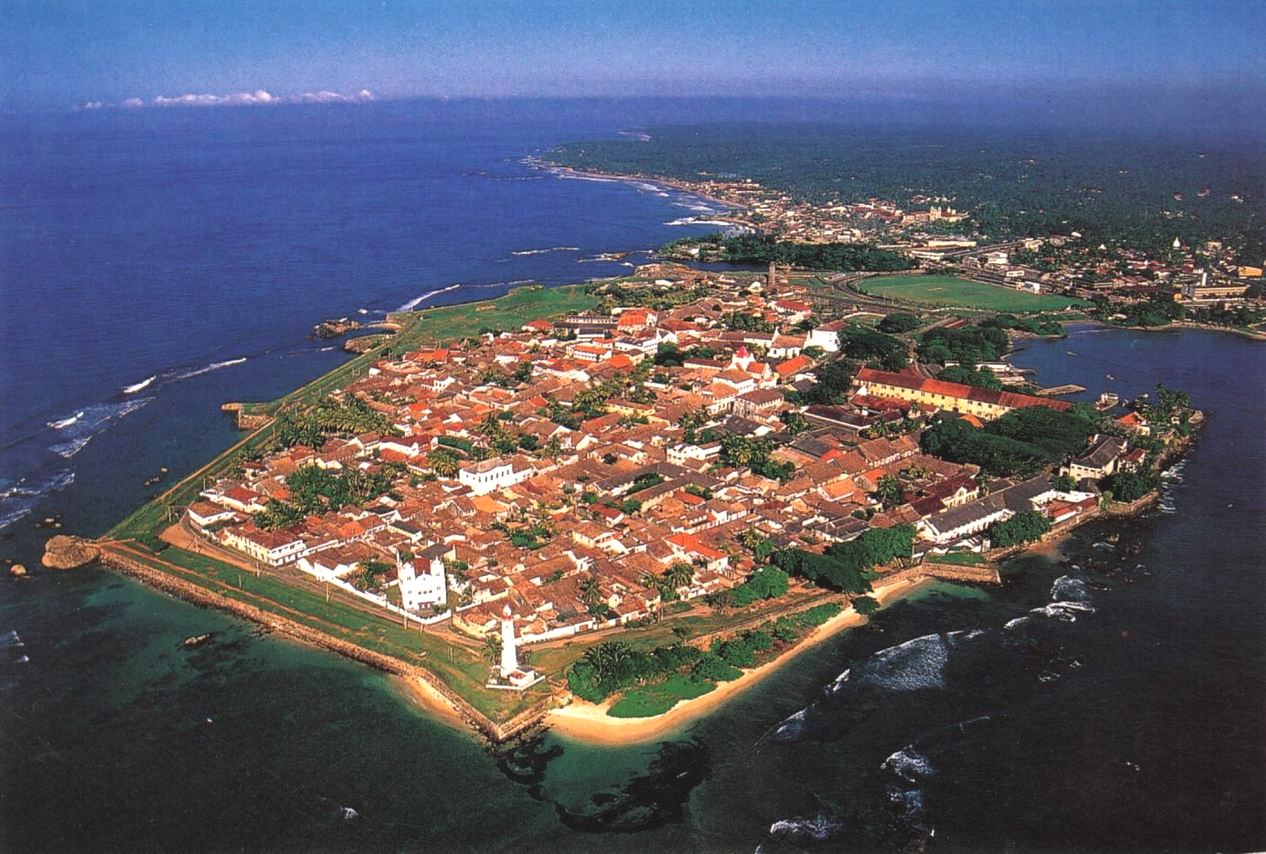 The highlight of Galle is its fort, a UNESCO World Heritage Site built by the Portuguese in 1588, and fortified by the Dutch during the 17th century. Spend an afternoon here with no rush, simply taking in the beautifully-preserved architecture. Left behind from Galle's glory days are old churches and houses, flagged by coconut trees and splashes of colour. It's a postcard-perfect fort that needs absolutely no filter.
#2 Surf's Up!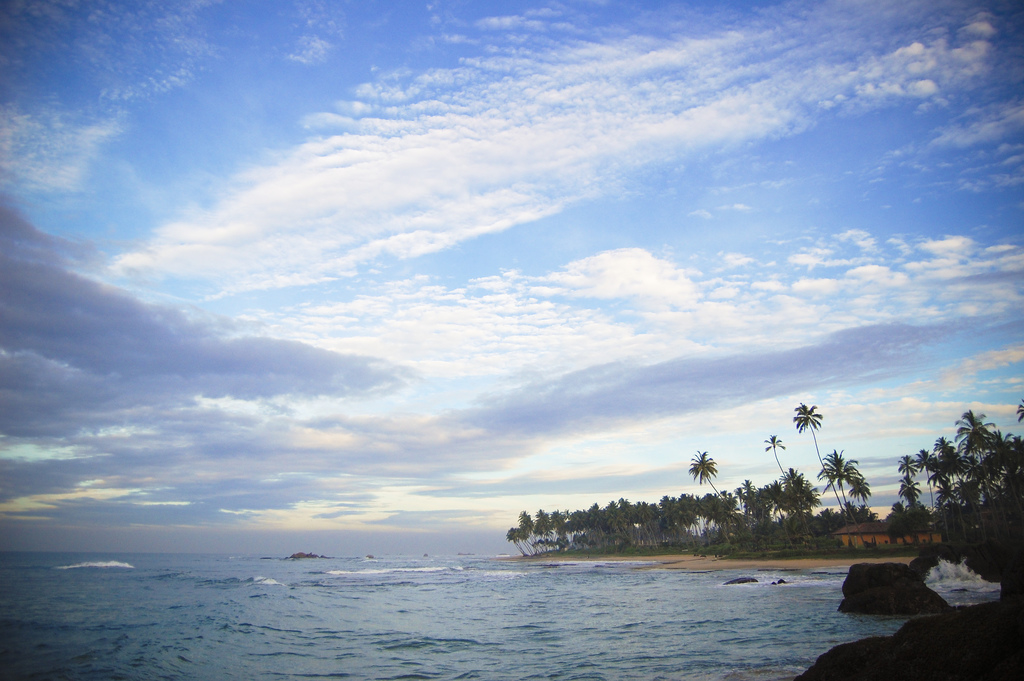 Sri Lanka is a destination popular among surfers, but if you've always wanted to try your hand at the sport, this is a great place to start. Fewer people, kinder waves, lessons at the beach — there's no reason to be shy at all here. For the more advanced, head to Arugam Bay in the north-east or Hikkaduwa just 30 minutes away.
#3 The Parties at Unawatuna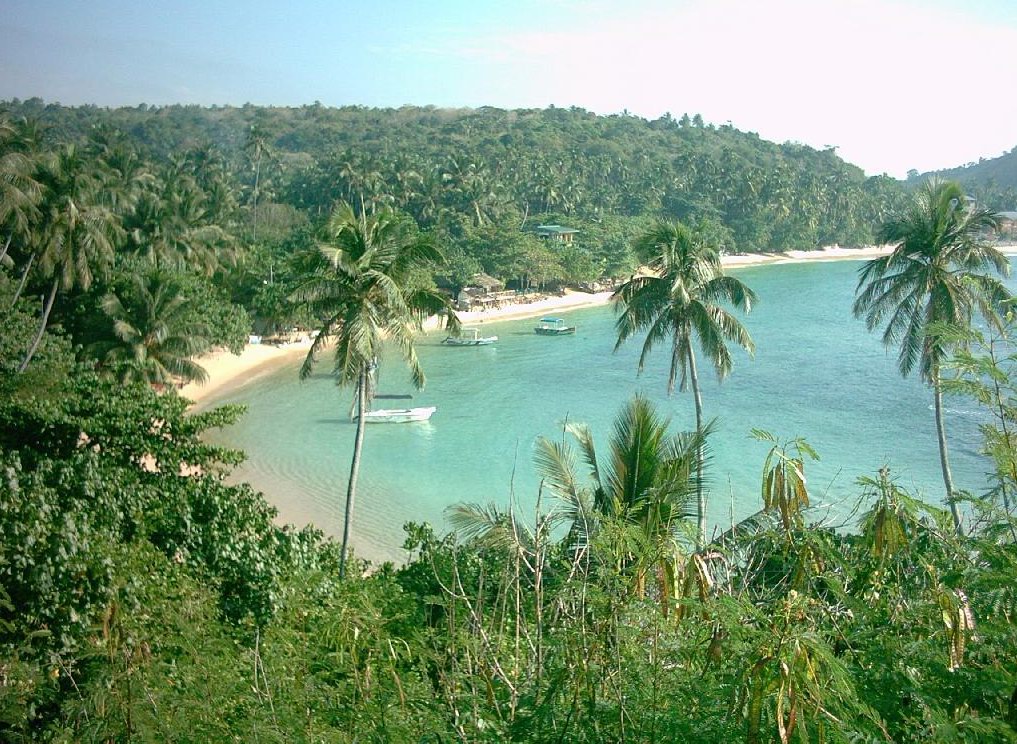 In 1640 the Dutch built their houses along Unawatuna, and it's not hard to see why. It's a beautiful stretch of beach blanketed by the forest. Now Unawatuna has become a party district by the sea with a number of resorts and hotels. Not a fan of parties? Come hours before sundown to sunbathe and swim, or much, much earlier for morning yoga classes.
#4 Cliff Jumping at Flag Rock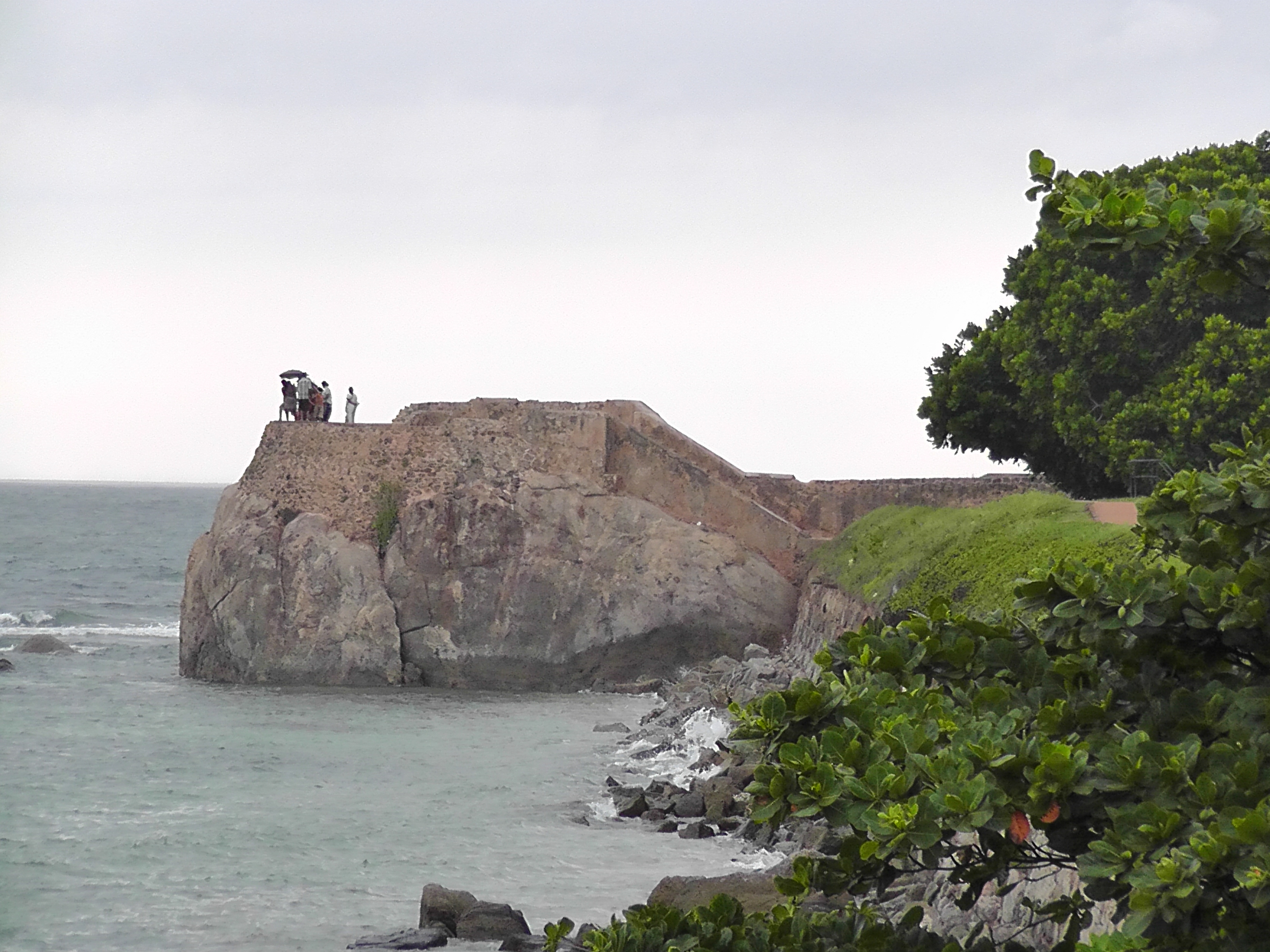 Are you an adrenaline rush-junkie? Head here, to the Flag Rock where you can join the daredevils jump off a cliff. Back in the day, the Dutch used this spot located at the southernmost end of Galle Fort, to alert passing ships of any danger. The cliff is dangerous and you definitely shouldn't attempt any outrageous stunts.
#5 The Dutch Reform Church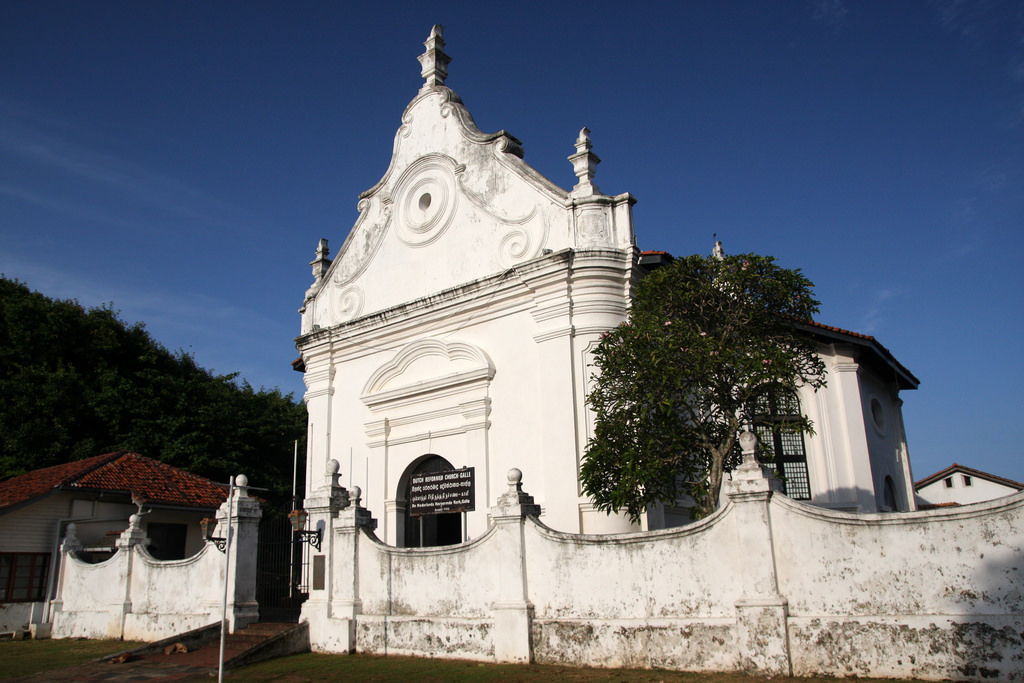 It doesn't look like much from the outside, but the ancient church has some interesting history. Part of the floors are made with gravestones from the cemetery and as legend has it, there are human remains hidden in the walls and under the floors. Anything ancient, mysterious and frightening could make for a fun Friday night.
#6 The Indian Ocean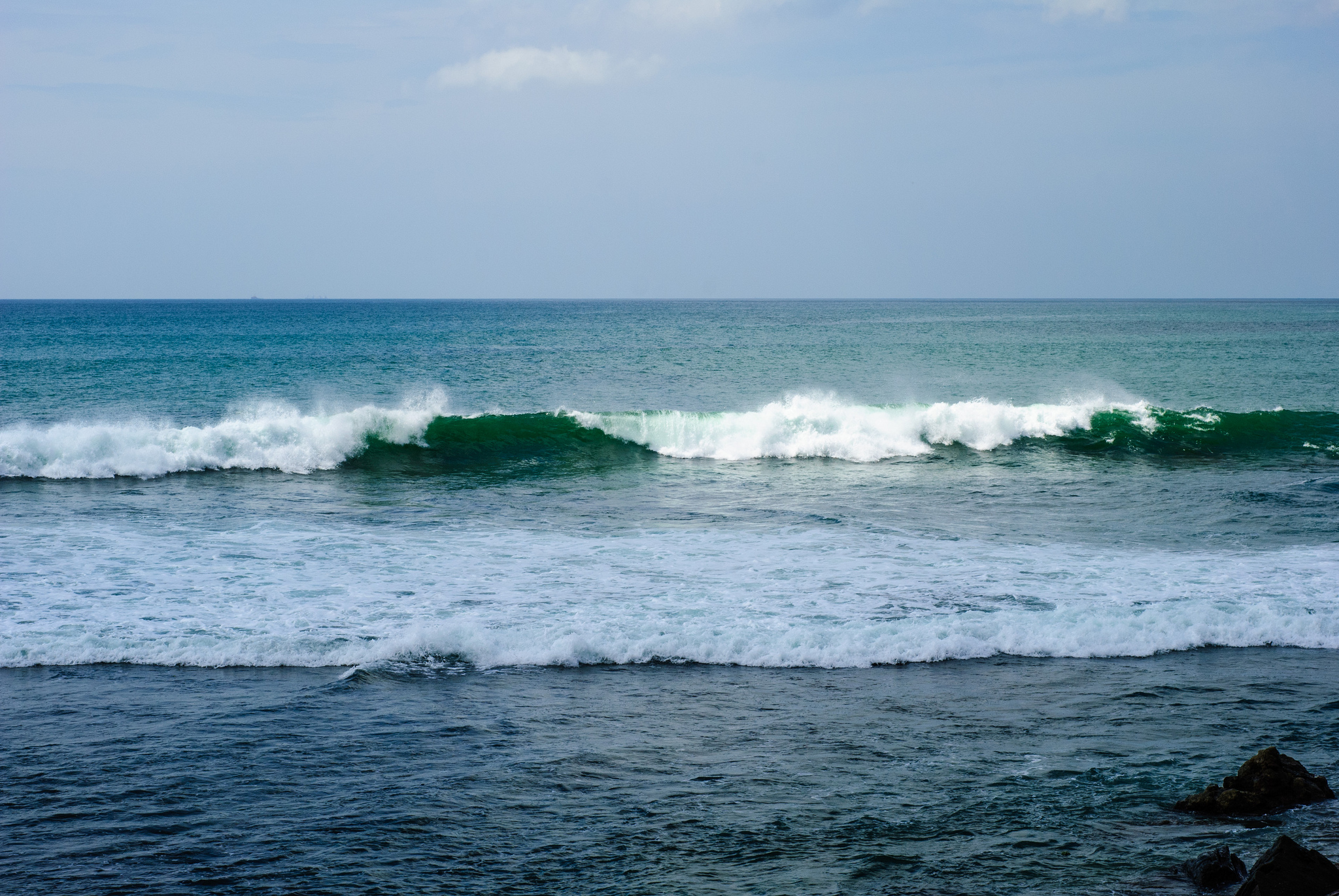 Marine life-spotting in Sri Lanka is a major attraction, and in Galle you can spot sperm whales, blue whales. The whales actually do come pretty close to Galle's shores during their annual migration across the Indian Ocean. Head to Mirissa and Dondra Point for the best seats in the house. You'll find the whole experience very calming and hey, how many people back home can say they've seen actual blue whales in Sri Lanka?
#7 Shopping for Sri Lankan Labels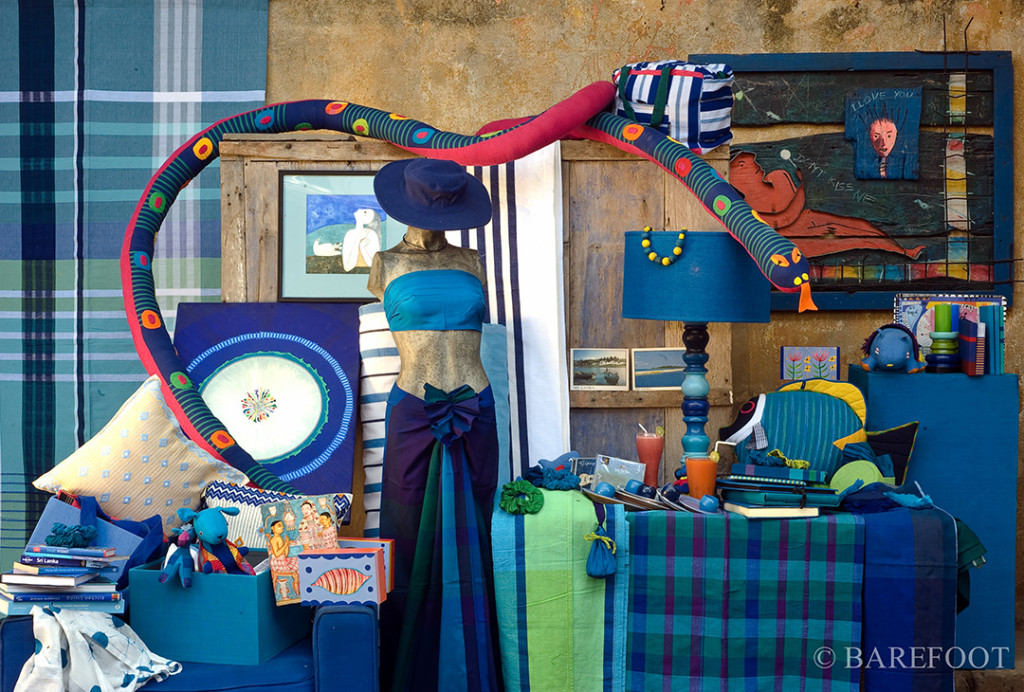 There is a surprisingly good shopping scene in Galle, with boutique cafes displaying a very exotic selection of garments. A couple of shops here caught our eye, like Barefoot for its crafts and silk wraps, and the many charming shops at Elephant Walk Arcade. Most unique of all is the shopping experience at Old Railway, a studio, cafe and shop run by a British designer, with a view of a very old railway station. Mostly everything is one-of-a-kind or limited edition, so don't worry about facing off in a battle of 'who wore it better'.
Already been here before it was cool?