On the tip of everyone's tongue since opening earlier this year, Bikini might just be the chicest spot in Seminyak. A fine dining concept without the fine dining fuss, if you happen to find yourself hankering for a cocktail, or an inventive meal, Bikini ticks quite a few boxes. Seeming more at home in Miami or Melbourne, it's definitely a welcome addition to the Bali dining scene, proving that just because it's Bali, doesn't mean it's not on par with the big boys.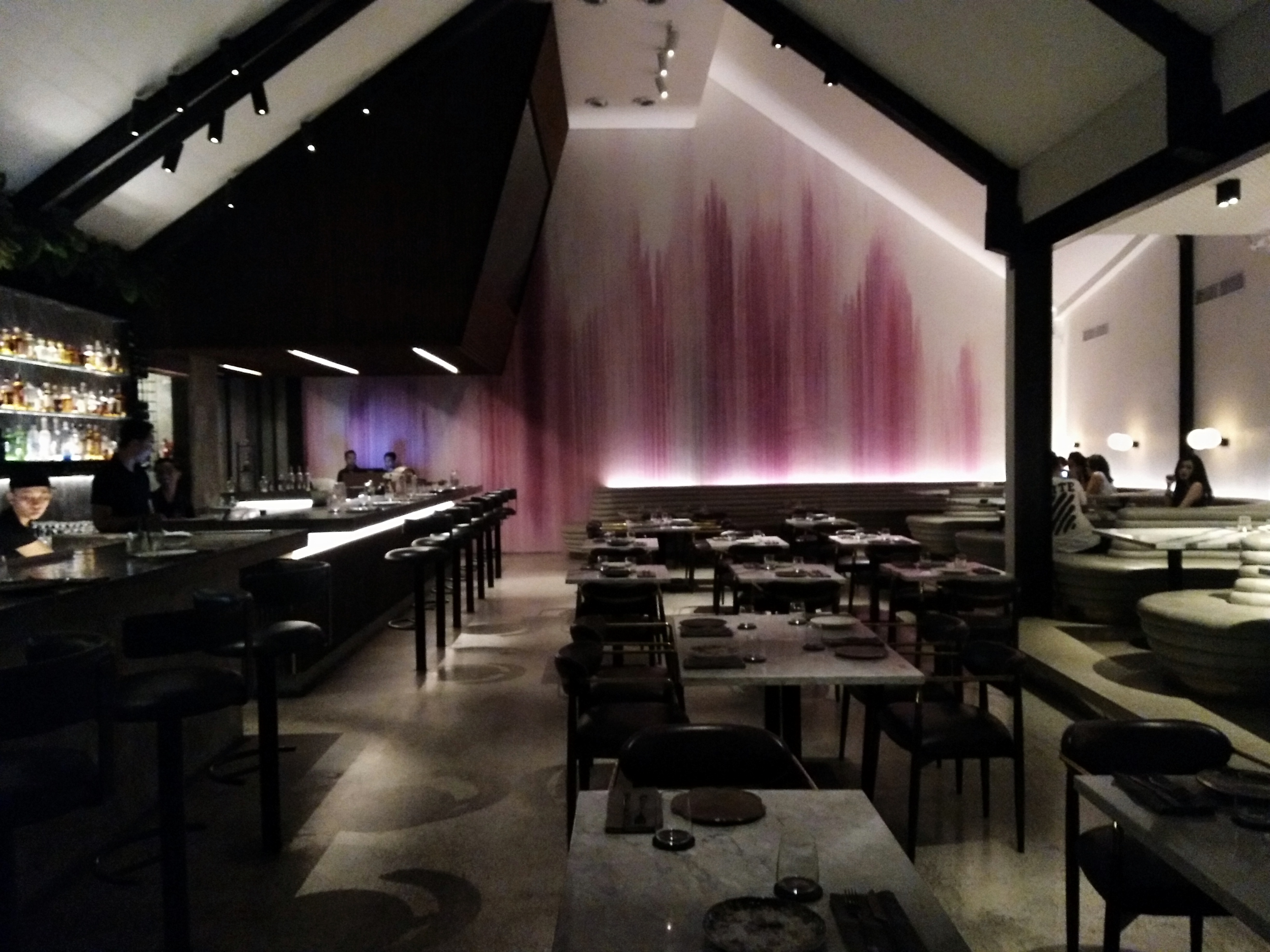 Call us lucky (or unlucky), but we flew into Bali during the ho-hum eruption of Mt. Agung and didn't really know if we would fly in at all. But, with only a minor delay, it was a little surprising to land and see the island operating business as usual, but really missing the buzz that typifies December. Line-ups at Rock Bar? Nope. Potato Head? A breeze. And Bikini on a Saturday night? Far emptier than it should have been. So, if you've been putting off visiting some of the island's hot-spots because of crowds and the hassle of it all, now is kind of the best time to be there. But we digress. Back at Bikini we started it off on the patio with a round of their expertly crafted cocktails.
The Drinks: In this 'bespoke', and 'artisan' craft world, the cocktails at Bikini (although both bespoke and artisan) were actually worthy of all those 'fancy' techniques and ingredients. Led by Head Mixologist (and local award-winning bar champion) Arey Barker with the original menu developed by Melbourne-based Max Hart, unique spins on classics and inventive uses of local ingredients all went down far too easily, and looked beautiful.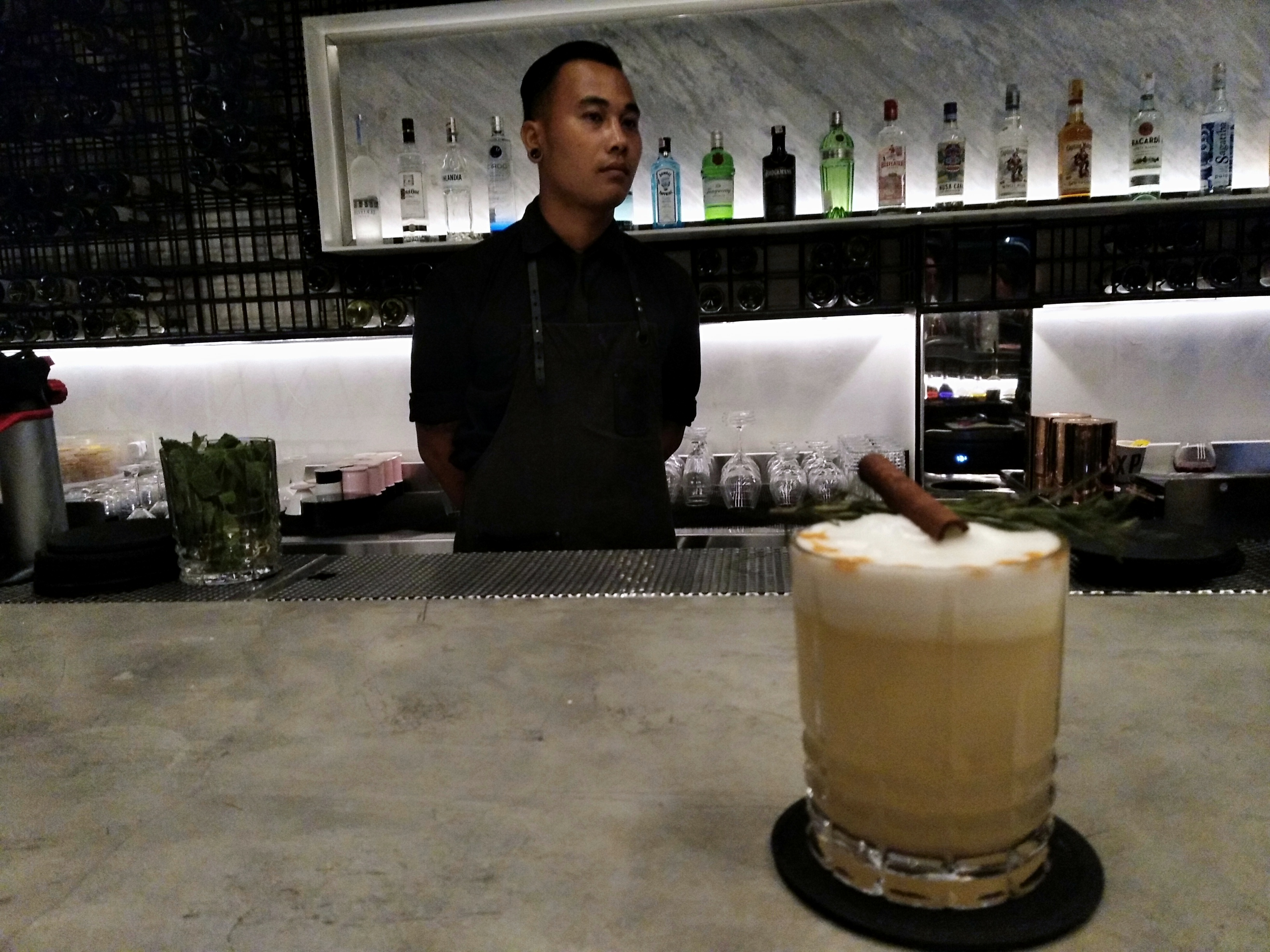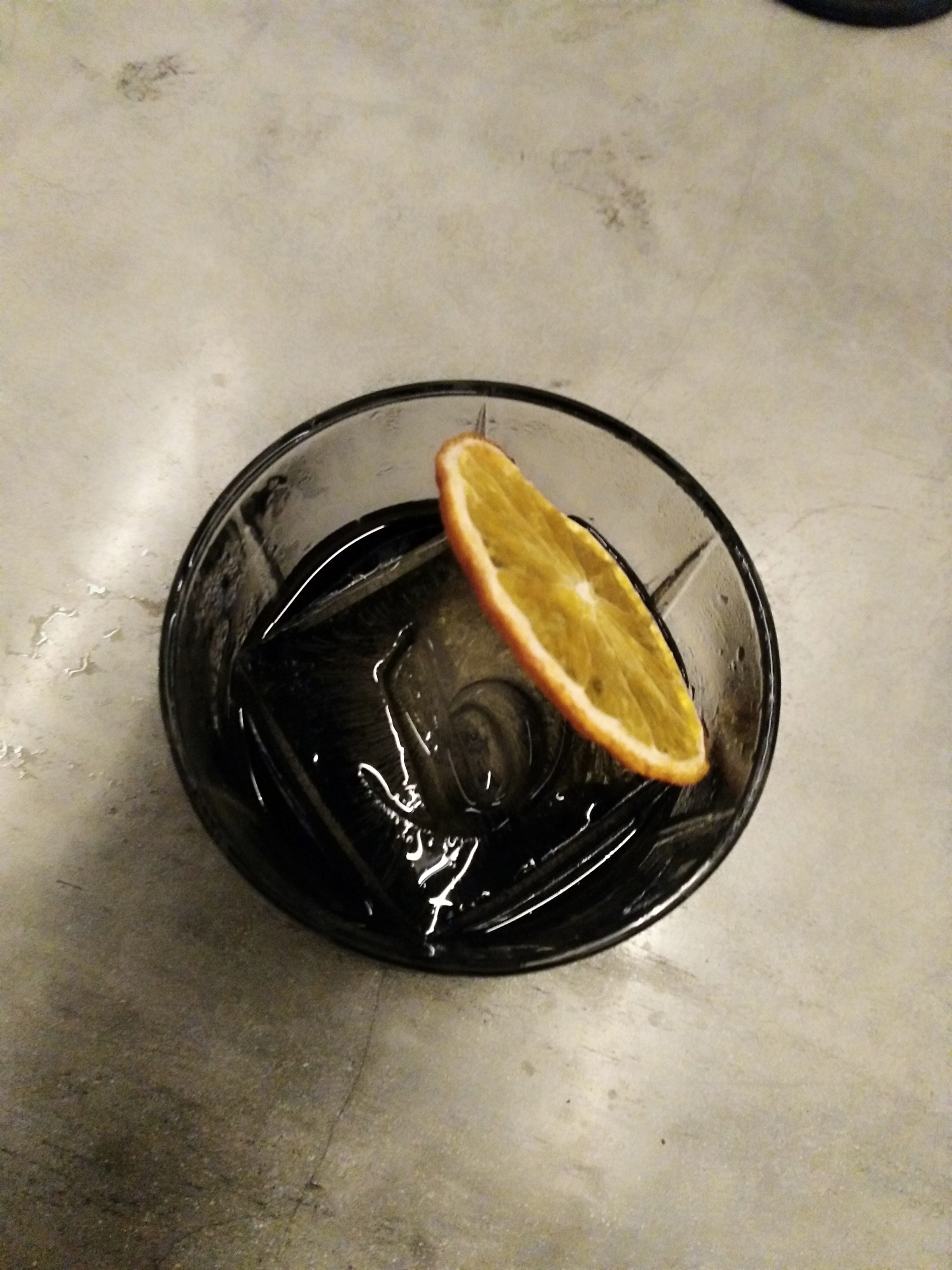 Those looking for a tropical kick shouldn't miss the gin based Berries by Day, Dragon by Night which mixes dragon fruit, goji and raspberries, citrus and strawberry blossom honey and egg white into frothy pink perfection, while the Spiced Whiskey Sour with blow torched cinnamon stick and rosemary sprig or Single Origin Black Coffee Negroni, kept those of us who like it a little stronger intrigued and impressed.
The Room: With drinks down on the patio, it was time to head inside. Think 80's, think hot pink, think mirrors and brass and catchy slogans in neon or backlit in the bathroom walls, and then rethink your presumptions about a restaurant following all those trends as Bikini kind of takes them for a spin. Without a doubt the immense "You Look Hot In a Bikini" neon sign above the entrance is reason enough for a pit-stop and 'gram, but open the doors and you've definitely walked into a room like no other on the island.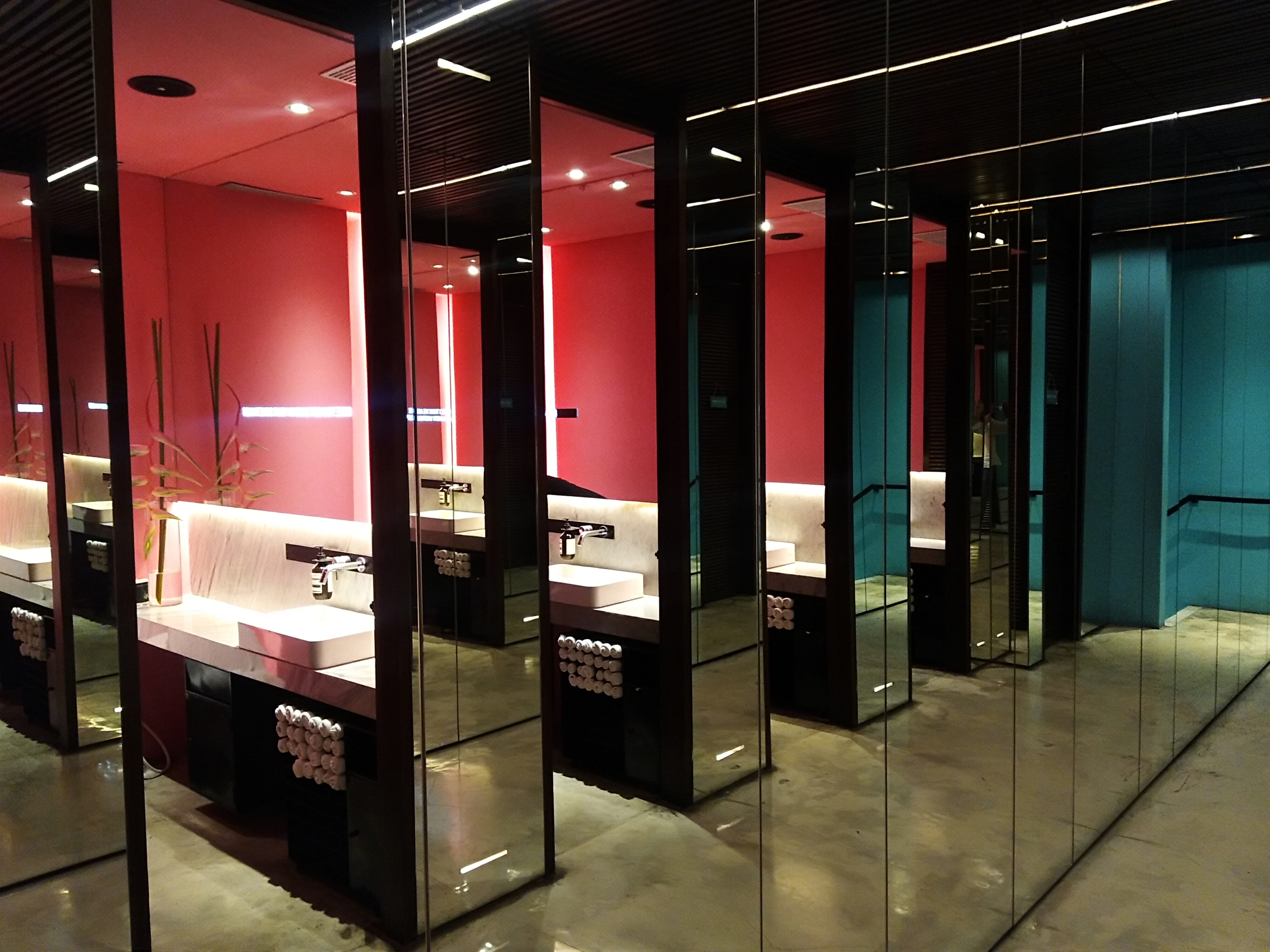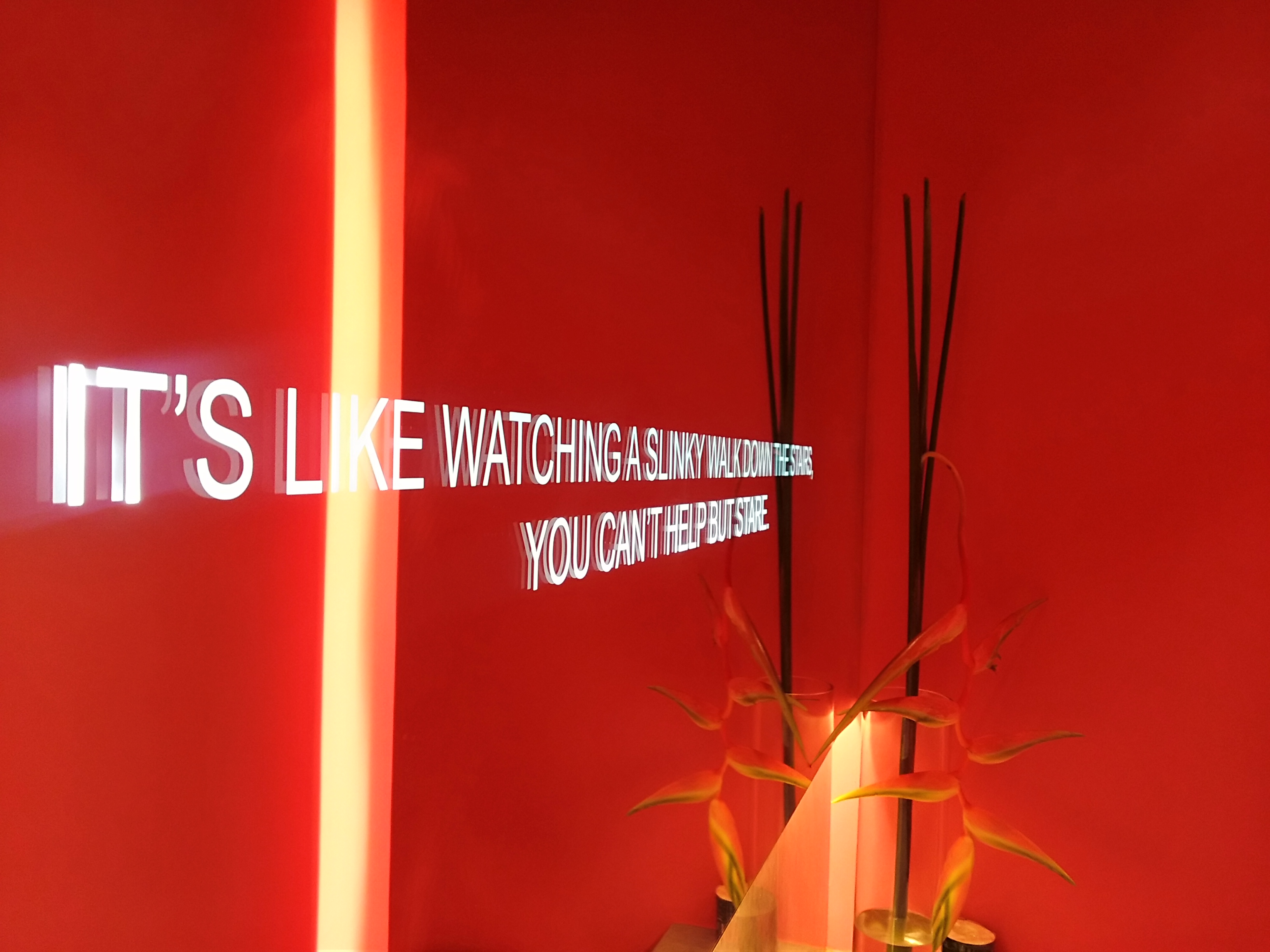 The interior design is chic, it's definitely on trend, and it's a space that finally sees a divergence from the bamboo and/or easy breezy tropical design that proliferates the island, but does still give it a little nod with the indoor/outdoor green wall courtyard. There's a feature wall of dripping pink paint made by artist Ash Keating, there's a vaulted pitched-roof ceiling that kind of gave us an alpine vibe, there's cadillac cruiser grey leather banquettes, and all are lit with with spot-on, atmospheric lighting. In short, the room is something to see.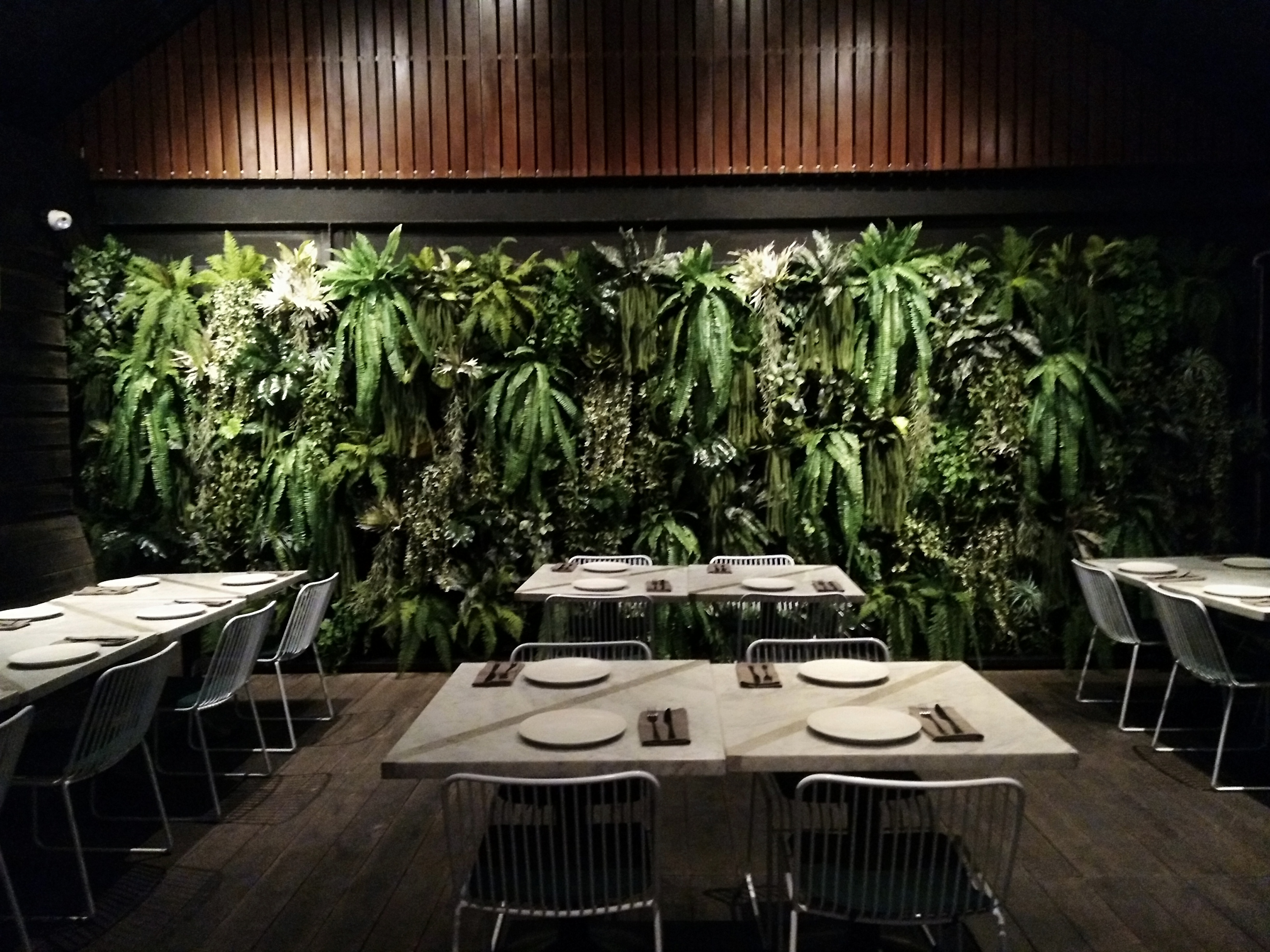 The Food: With four of us tucked into one of the leather booths, we all went for the chef's 'feed me' tasting menu, but requested two non-meat options which they were more than happy to serve. Led by New Zealand chef Jethro Vincent who cut his teeth developing the degustation menu at the renowned Whare Kea Lodge, food at Bikini is meant to be shared, while behind the pass all fermenting, pickling, dehydrating and curing is done in house alongside the breads, ice creams, sorbets and syrups.
Read Also: Vegetarian in Indonesia? Try One of These Delicious Local Dishes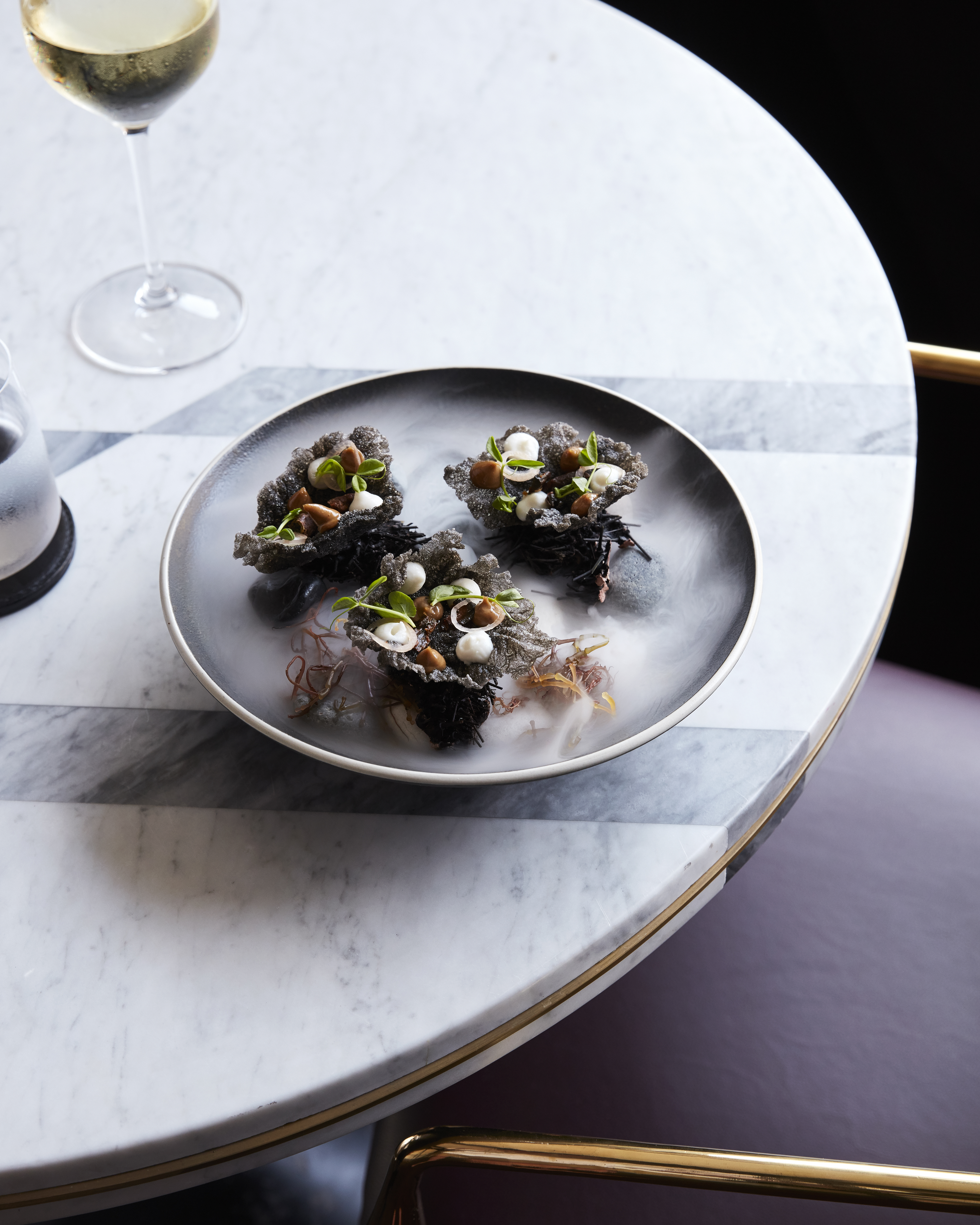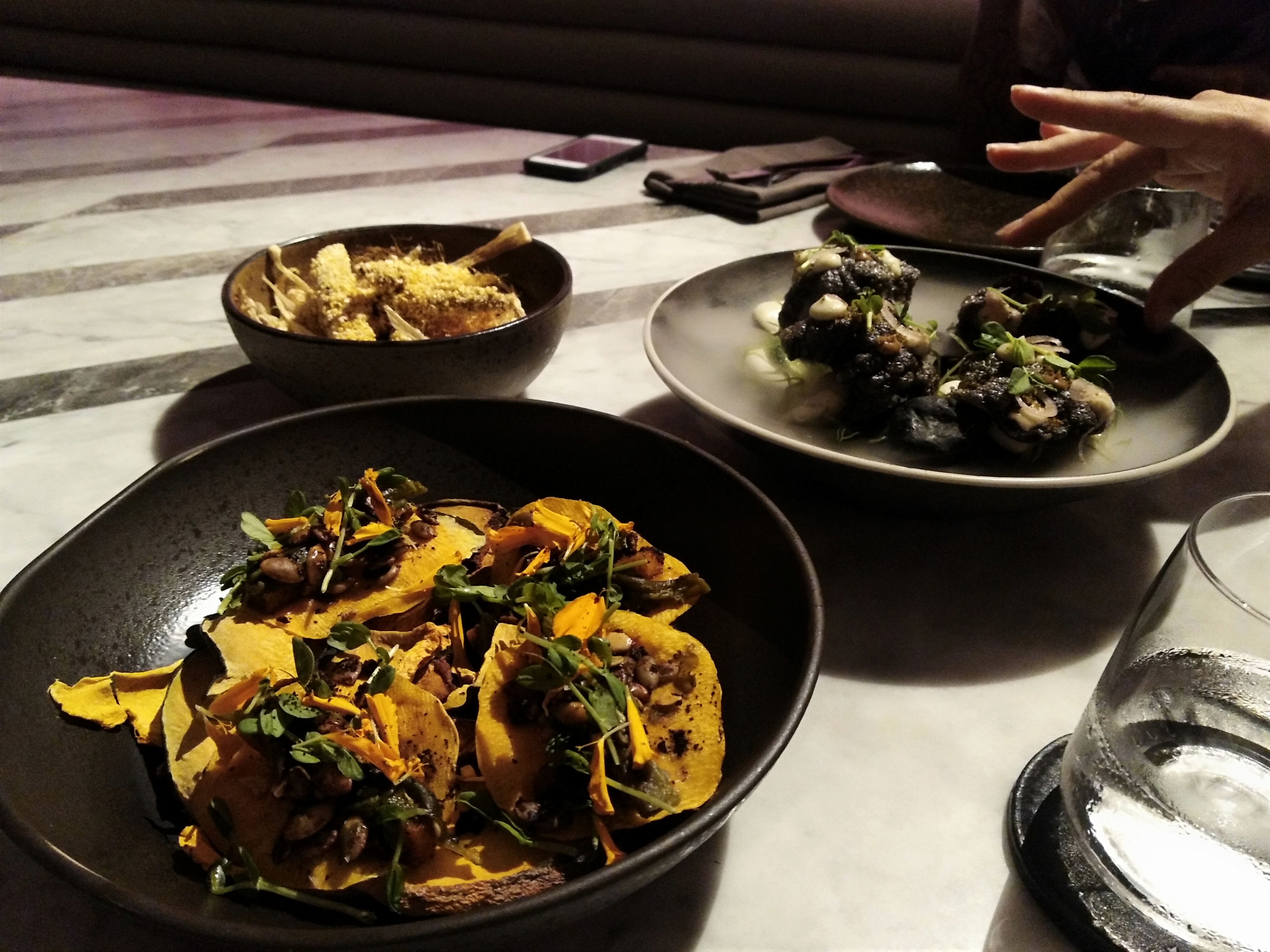 Appetisers included Oyster crackers with black garlic aioli and pickled shallots (which was a nice nod to the traditional Indonesian Krupuk cracker), chargrilled baby corn with chipotle mayo and manchego cheese (which was delicious), and pumpkin tacos with chargrilled green chilli, achiote and pumpkin seeds (which felt a little too 'Mexican' in relation to the other dishes), but that didn't stop us from licking the bowls clean.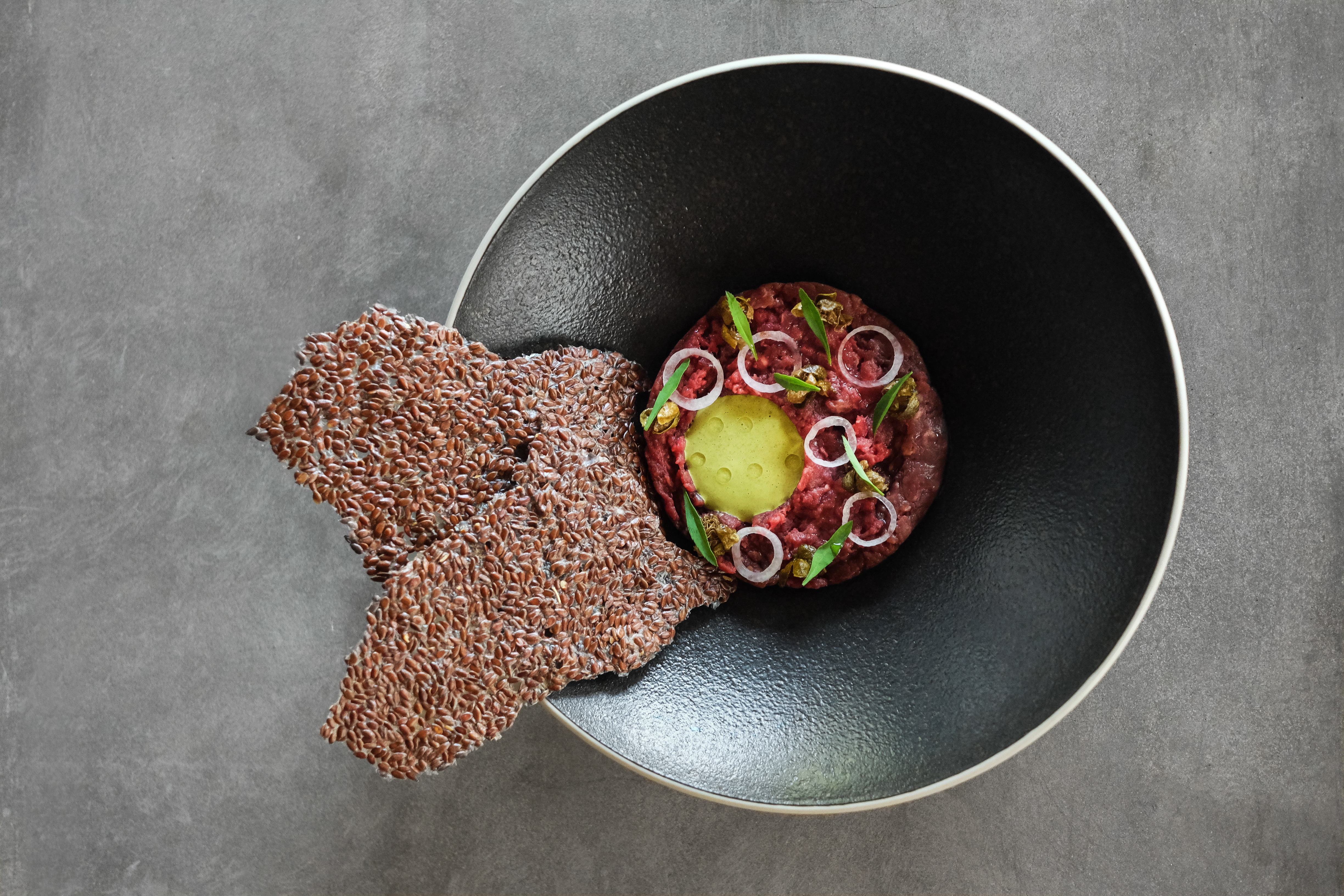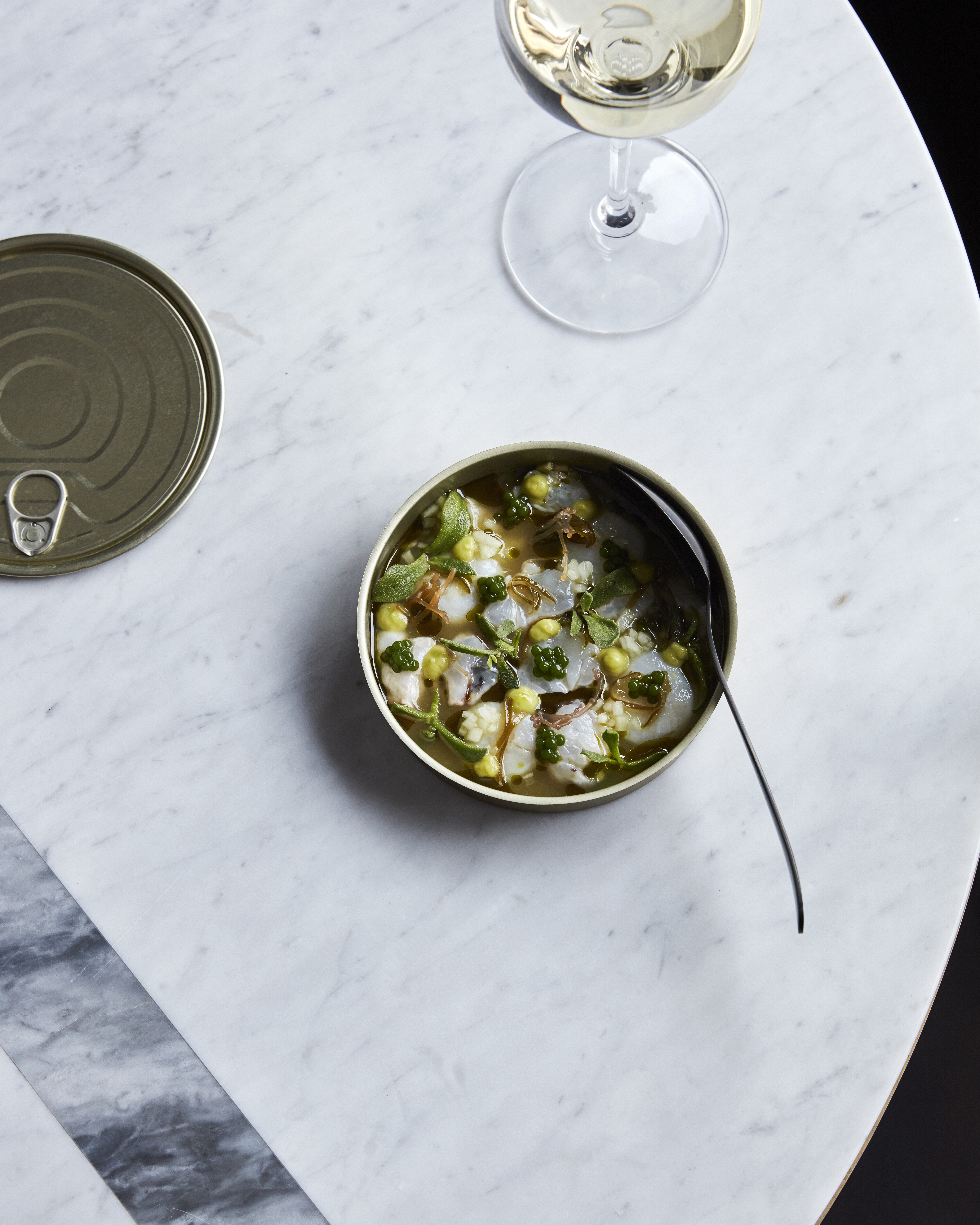 Next up was a raw course — Beef tartare with a herb emulsion, popped capers and linseed crackers for the meat eaters and a raw scallop and prawn aguachile with avocado, cucumber and lime for the non-meat eaters. Both were delicious and plated beautifully, with bonus points going to the oversized tuna tin. We all shared a cold cucumber, melon, mint and feta salad that was refreshingly simple and one to keep in the memory banks to replicate at home.
Mains consisted of the famous Balinese suckling pig with braised pear and a pear and cherry vinegar sauce for the meat eaters, and en croute baked Market fish with braised leek, peas and clams for the non-meat eaters. The fish was far superior to the pork, but maybe that's because we're accustomed to the Balinese preparation of suckling pig. If you're going to compete against something the island is famous for, you better be prepared for some stiff competition.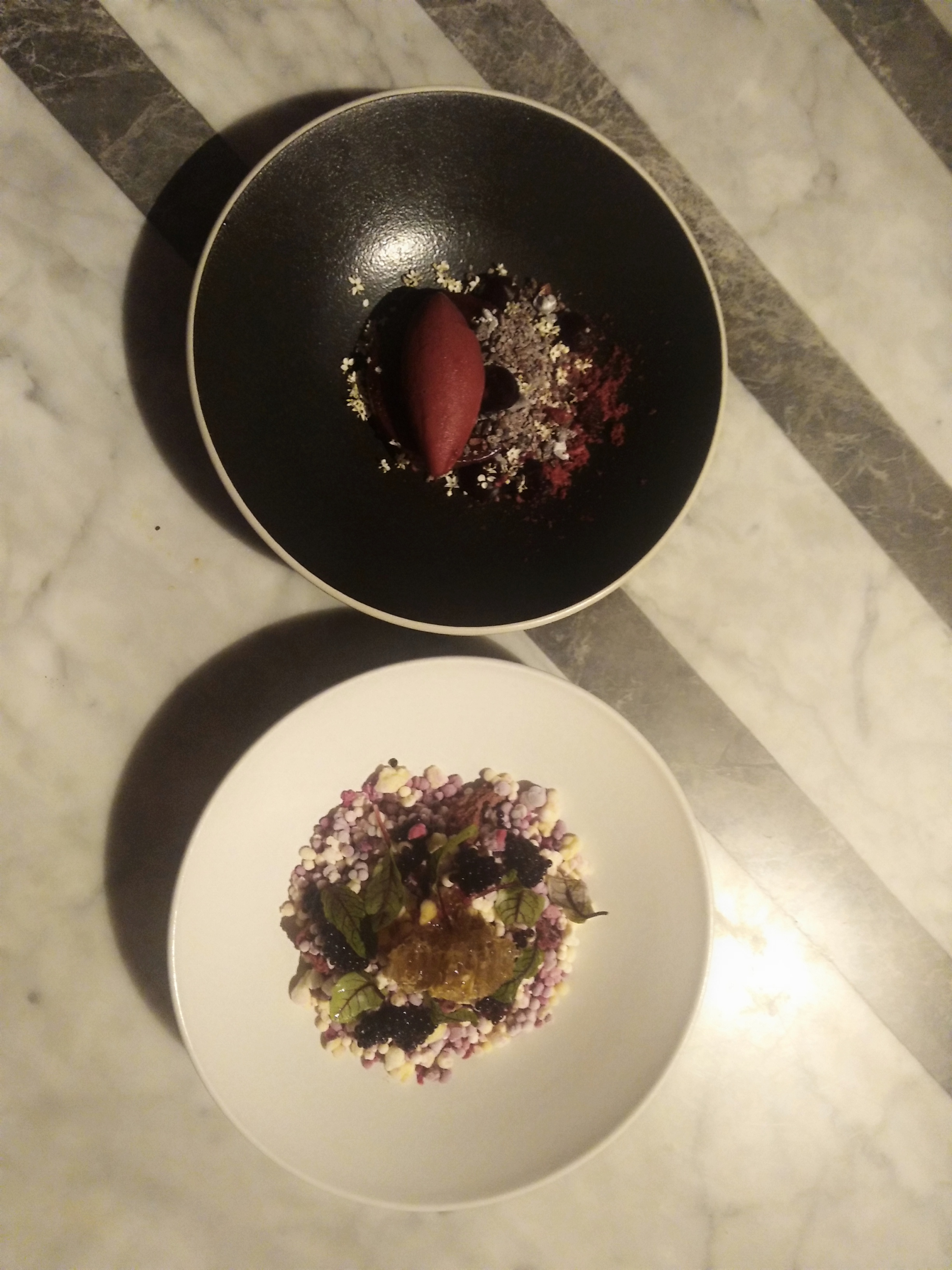 The desserts however redeemed any sense of disappointment in the pork belly with, dare we say it, being the best part of the meal. So kudos go to the pastry chef. A duo of Valrhona chocolate & almond milk brûlée with a cherry sorbet was served alongside a fermented goats milk mousse and beetroot dippin' dots with a big ole' chunk of honeycomb on top. Rich.
The Verdict: Was the food good? Yes. Was it beautifully plated? Extremely. Was the room great? Yes. And how about those cocktails? Some of the best. Were any of the dishes something we would rave about to someone else? Among four of us, the consensus was not really, but the desserts did surpass the appetisers and mains. That does tick a lot of boxes however, and the space definitely makes for a sparkly locale if you happen to be on the island through Christmas and NYE. We'd say Bikini should definitely be added to your 'must go' list when in Bali, if only for a dessert and/or cocktail. Wearing one's bikini to Bikini however? Not really recommended.
Best Recommend For: Those looking for a little glam on the island.
Standout: Single Origin Black Coffee Negroni
Nomad Rating: 4/5
Image Credits: Roberto Predonzan and Bikini Restaurant Bali