Because you asked for it, here are seven of our current favourite beachfront villas in Koh Samui, aka the best of the best. And finally, because we love nothing more than helping you plan out your dream getaway, we threw in some suggestions to make it a memorable one.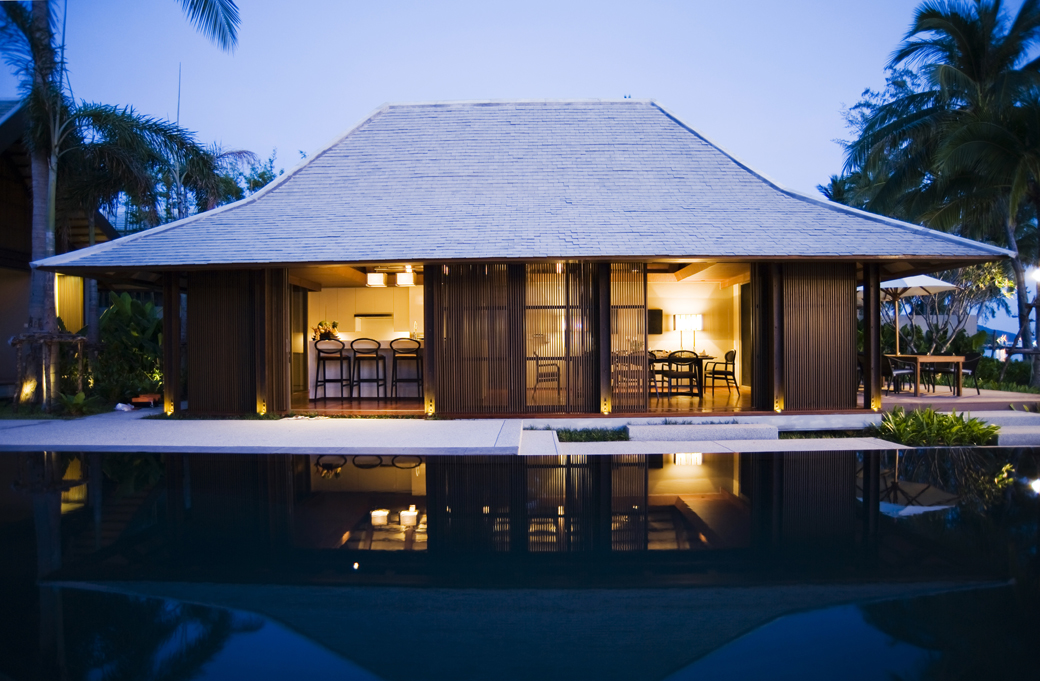 Here's an idea: Make it a family trip. There are five bedrooms that can occupy 10 people.
This one always makes our top lists. Click here and here for reference. But for good reason. It's simply stunning from the outside — with a blend of Thai and Japanese design — and all the more lovely from the inside. There's a 3-tier cascading swimming pool, a home theater system, and an in-house chef that can whip us an al fresco BBQ on the ocean-facing terrace.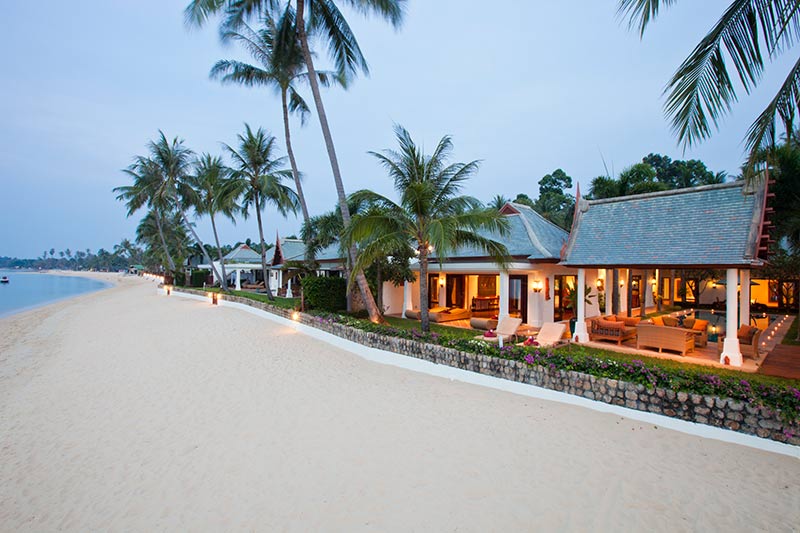 Here's an idea: Plan a couple's getaway. The more the merrier — there's 2 to 7-bedrooms.
The tagline of the villa answers to exactly what you're looking for in a villa in Samui — "Undeniably luxurious, unmistakably Thai". And because it's always great to make it one big Adam Sandler-inspired family vacation, the villas here are assuringly child-friendly. They're (as you can see) just one step away from the pristine white sands of Maenam Beach. Call dibs — each villa has it's own layout and individual features. Take a look!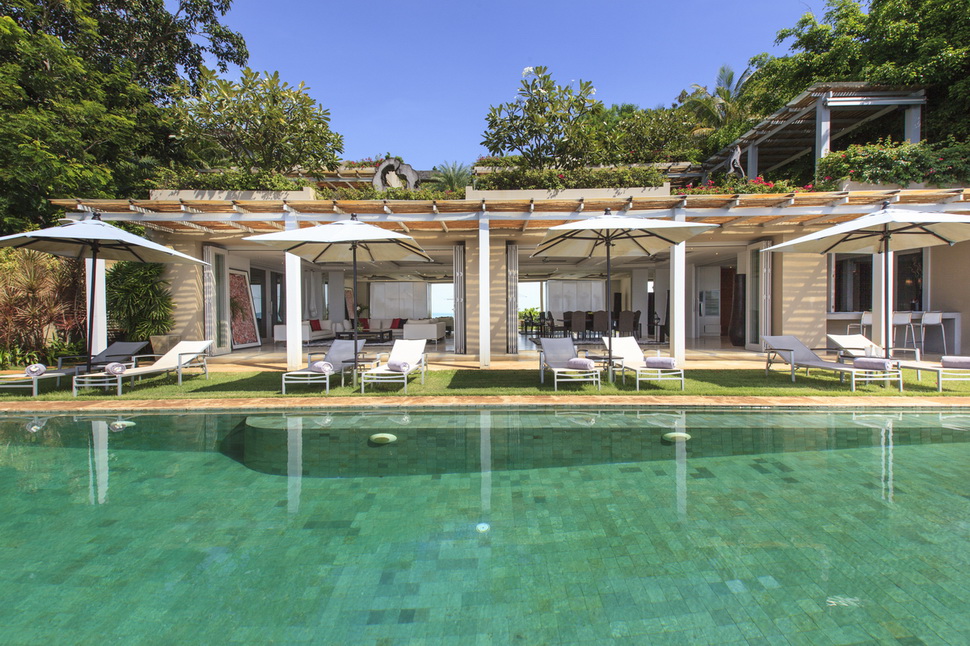 Here's an idea: Big on birthdays? Fly four to 12 of your closest friends and family to Samui. So that's 2 to 6-bedrooms. to do the math.
Location-wise, this is perfect. It's near the airport and Chaweng town which is great, if you're one of those that panics at the fearless steering of Thai drivers. And if you'd rather keep your anxiety at bay, and spend some quality time on a private beachfront residence, we dare say you've come to the right place. The estate is built over a series of wide, landscaped terraces that step down to a secluded stretch of beautiful Ban Chaweng beach. The master suite, of course, boasts the villa's best beach view from its covered terrace.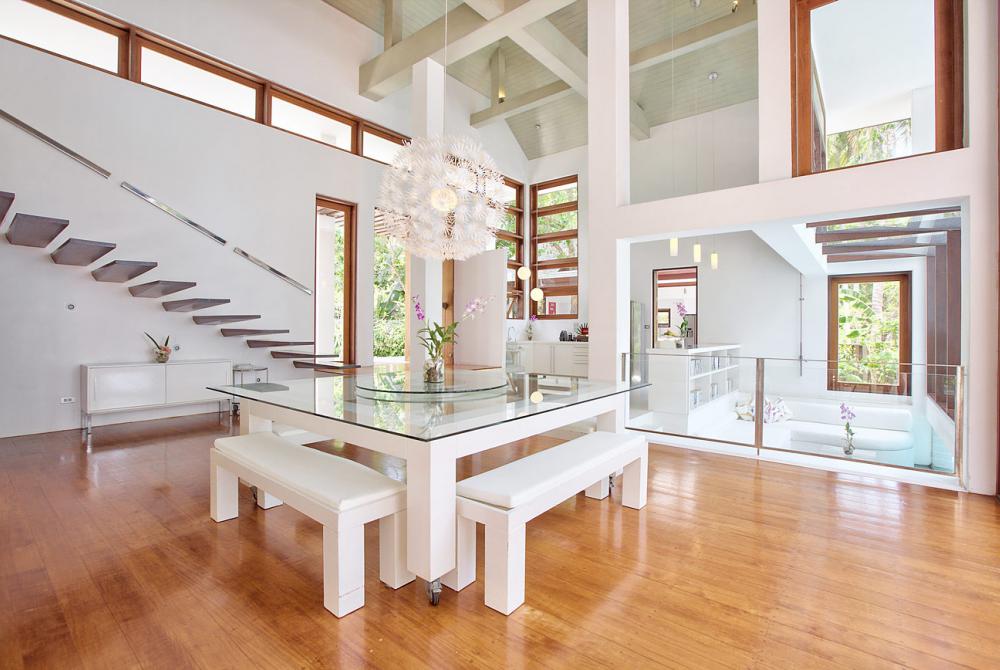 Here's an idea: Get married in Koh Samui (once you've met the right person and all that jazz). This 4 to 6-bedrooms villa is perfect for a modern, clean, luxurious villa.
Or just a really cool getaway, because that's never a bad idea. Located on the west coast of Samui, this villa has some great views, but let's talk about the how you never have to leave your impressive villa. It's decked out with an office, entertainment room, a private pavilion bedroom, generous living spaces and free daily breakfast. Because you need to get out and some point, Lipa Noi has one of the best, cleanest beaches for swimming.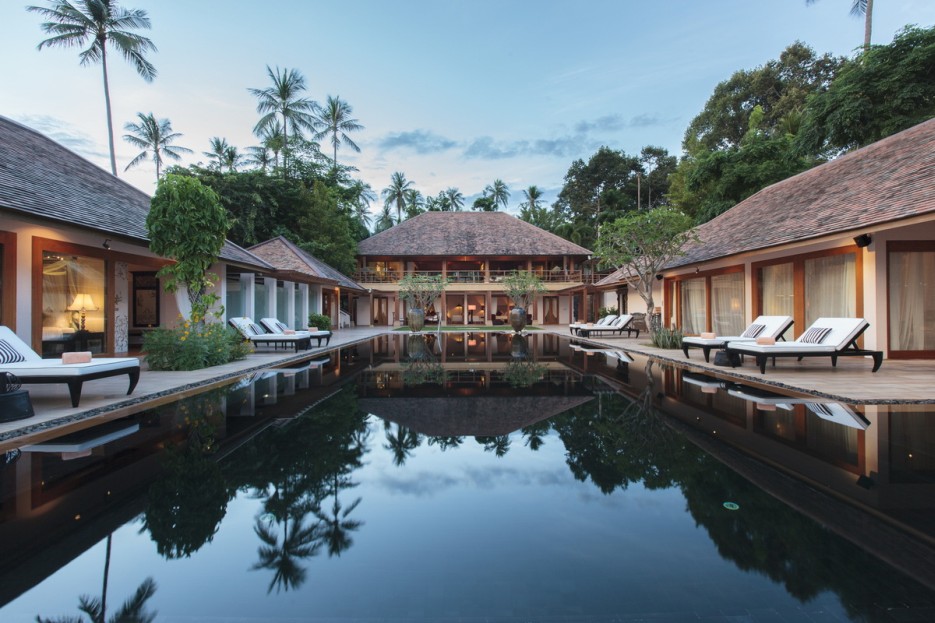 Here's an idea: Let food be your guide. How can you not love Thai cuisine? This villa, with 3 to 5-bedrooms, has dining facilities for a foodie feast.
Gotta love how well thought out out the design at this 2-storey villa is. All five bedrooms have en-suite bedrooms, the top floor features living and dining areas beneath the wood-lined ceiling and to top it off, there's a private saltwater swimming pool. Now about that foodie feast — there's a full-time chef that can cook a dinner to be enjoyed on the seafront pool terrace or outdoor sala for up to 25 guests.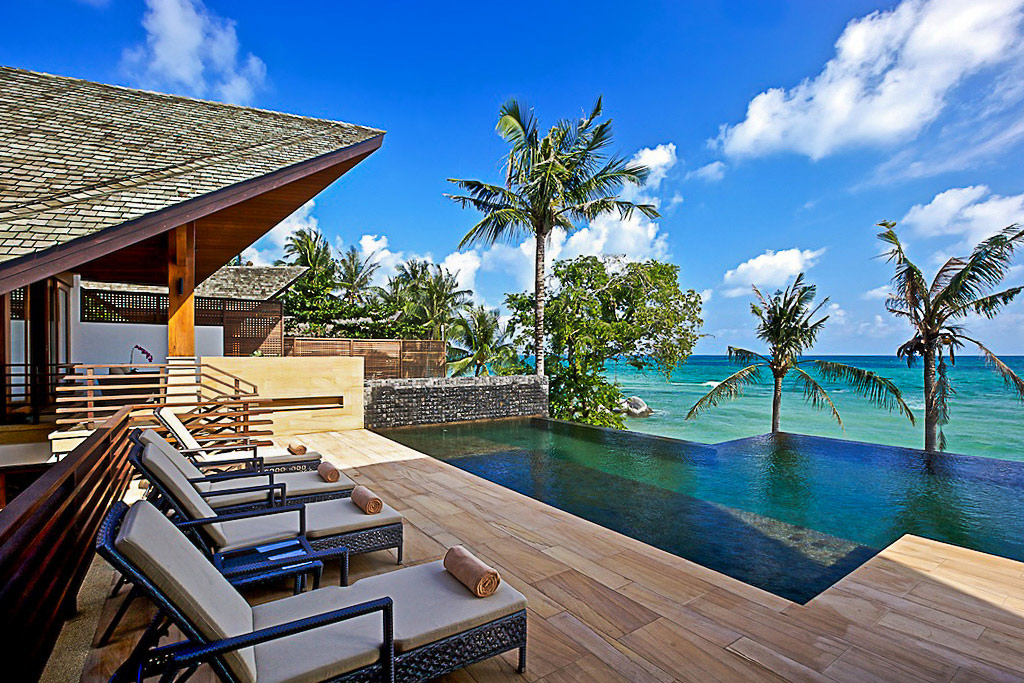 Here's an idea: Opt for full-on adventure in Samui, and you'll find it all here where there are five bedrooms for a group of 10.
So, who's up for kayaking and paddleboarding? It's free of charge! There's also a massive outdoor movie screen, a poolside deck and (for when everyone else is asleep) a mood lighting system for intimate evenings. For the kids who aren't as outdoorsy, there's an Apple TV and Xbox in the games room. Okay fine, adults love it too.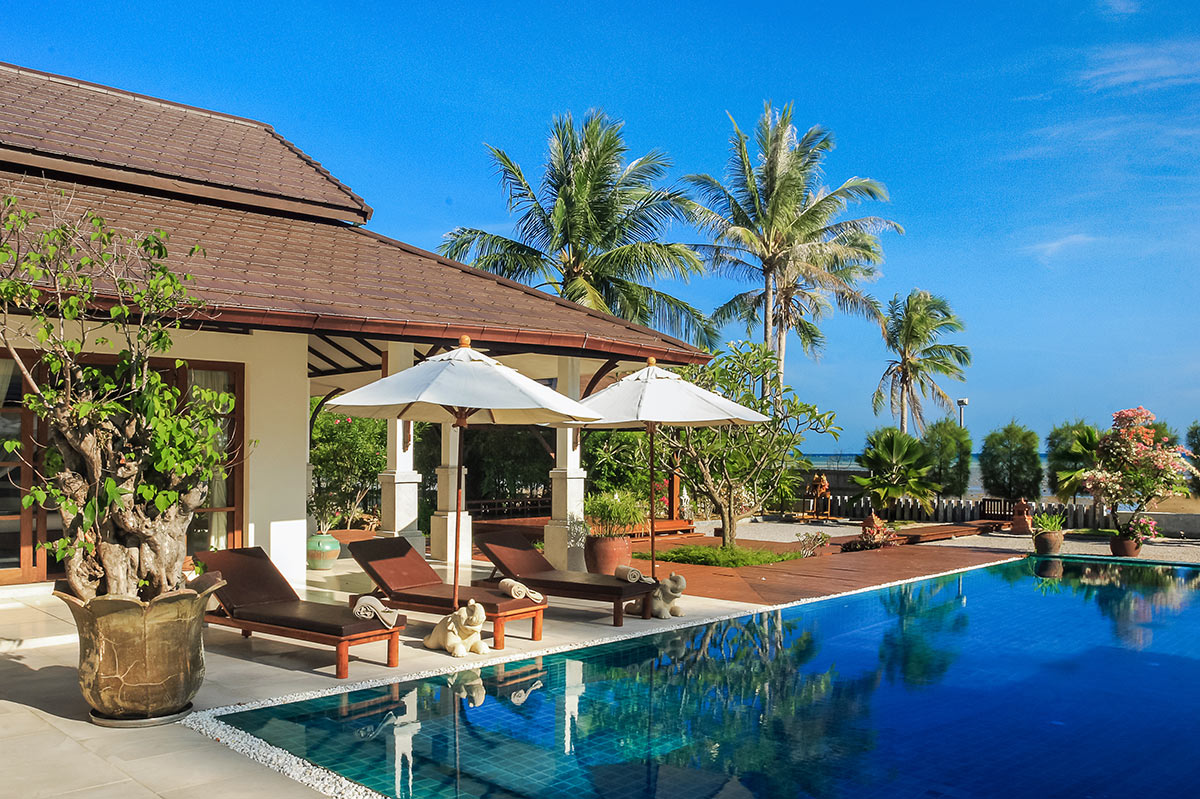 Here's an idea: 3-4 bedrooms that sleep up to eight. So round up eight hard-workers and hit the beach.
You're serious about clocking-in some serious downtime after long weeks at work. This zen-inspired villa is located directly on the beach close to Hua Thanon village, overlooking Koh Taen and Koh Matsum. There's a water hyacinth fixture in the living room, plush sofas and vaulted ceilings that give the space an airy, welcoming feel. You'll want to soak it all in in the bath that overlooks the sea — hey, you don't get all this in the city.