By Liz Bautista
From a stingray-shaped resort to sleeping inside a rock, these 6 oddly designed hotels are ushering in a new era of architecturally avant-garde stays. That, or we're just really curious about what it is like to live inside these unusual accommodations.
#1 The Real Hard Rock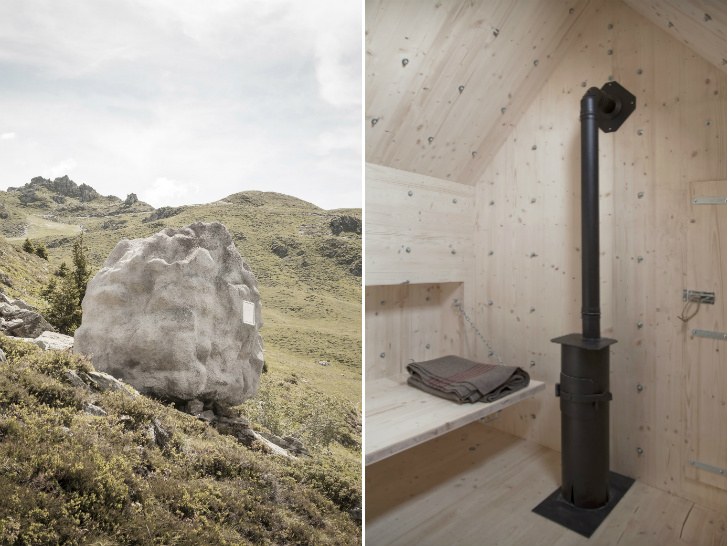 Inspired by the Charles-Ferdinand Ramuz novel where the main character Antoine spent 7 weeks buried under a rock, the unusual Antoine Hotel by Swiss architecture firm Bureau A was designed to cater to artists who want to live in solitude surrounded by the Swiss Alps' natural beauty. It all sounds pretty romantic, except for one caveat: the chalet does not have a toilet and call of natures may have to be done, well, in nature.
Really want to sleep in a rock? Head to one of Santorini's beautiful cliff cave-like sleeps!
#2 We are Fans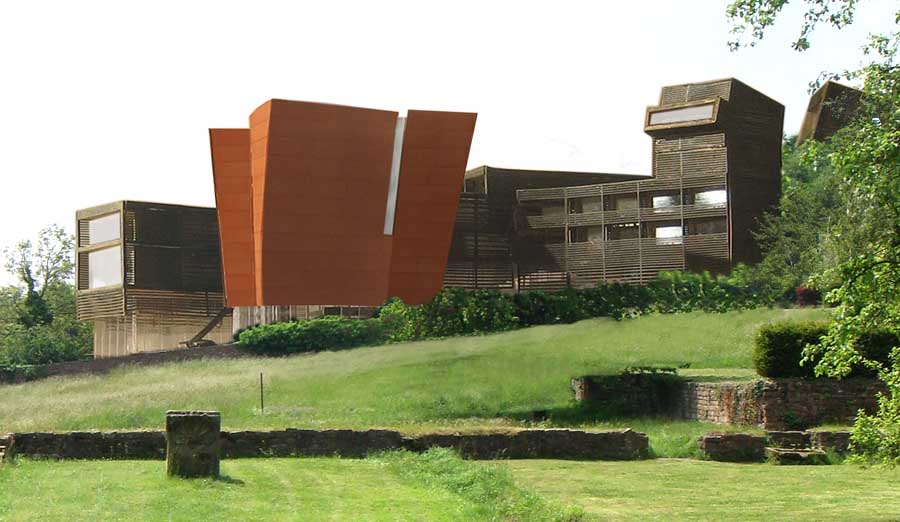 Lovers of wine, food and architecture will absolutely adore the fan-shaped Loisium Hotel Wine and Spa Resort located in France's Alsace wine region. Designed by architect Steven Holl, this 82-room boutique hotel, spa, and culinary centre features a wine-themed restaurant, bar, cigar lounge and wonderful vineyard views.
Voulez-vouz couchez avec moi? Literally, you can sleep here!
#3 Ribbons 'R' Us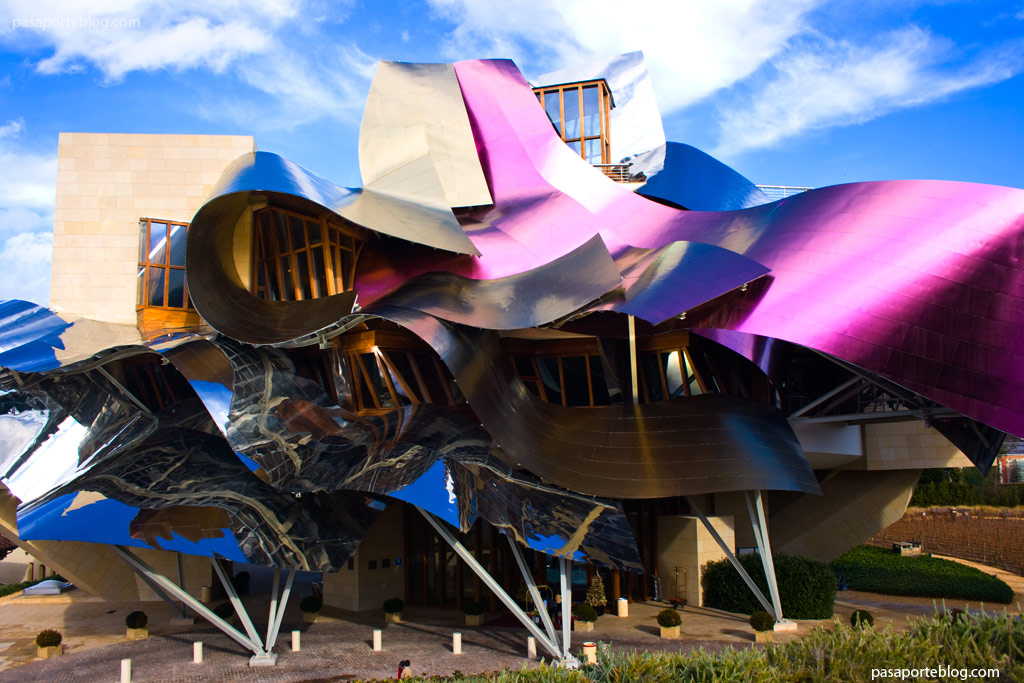 Here's another one for the winos. Designed by Frank Gehry (of Guggenheim Museum fame), the Marqués de Riscal is a 5-star hotel in Spain famous wine region Rioja. The 5 star hotel features a dizzying multi-colored ribbon-shaped exterior, which according to Gehry, was inspired by Marqués de Riscal wine bottles.
Feeling thirsty? Head to the beautiful wine regions of Italy where you can tantalise your tastebuds!
#4 Light 'Em Up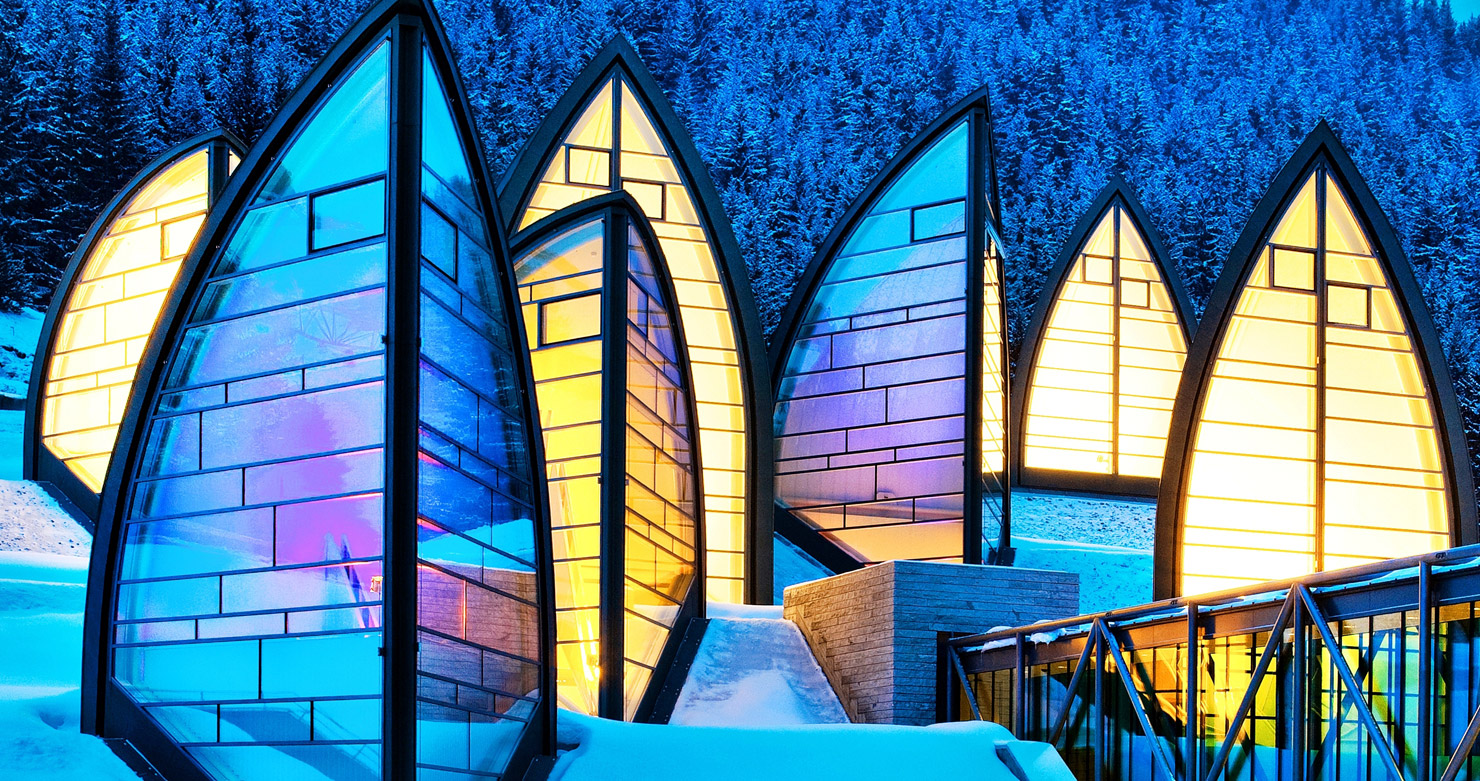 The luxurious Tschuggen Grand Hotel in Arosa remains one of Switzerland, if not the world's, best hotels – inside and out. Aside from its crescent-shaped roof designed by Swiss architect Mario Botta, renowned interior designer Carlo Rampazzi also individually redesigned its rooms with no less than Hermes fabrics.
Want snow with an Eastern twist? Head to Niseko, Japan!
#5 Underwater Love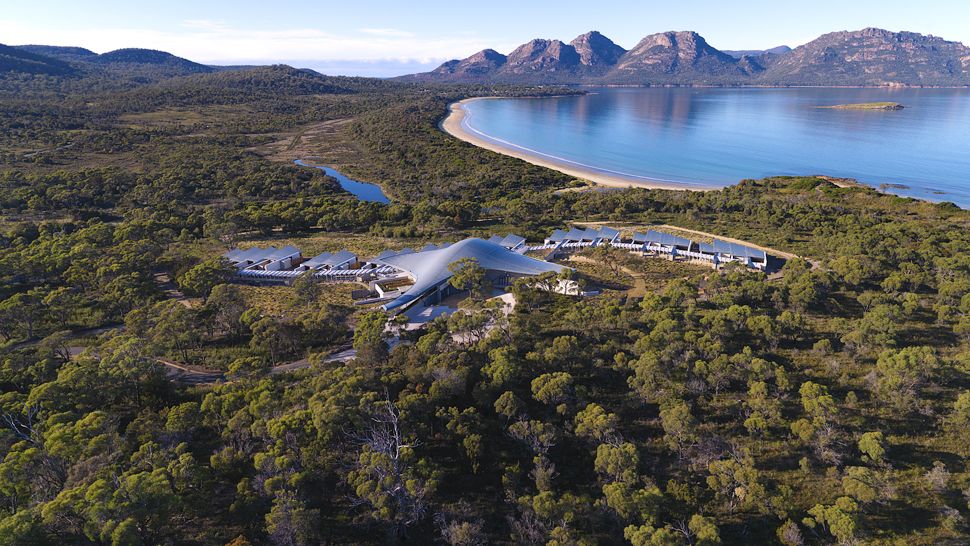 The stingray-shaped Saffire Freycinet in Tasmania (coming soon to TheLuxeNomad.com!) conjures a connection to the sea through references to waves, sand dunes and sea creatures. Designed by award-winning Tasmanian architect Robert Morris Nunn and associates Circa Architecture, they also used organic Tasmanian products and designers to bring out the overall feeling of wellness and calmness unique to this Australian island state.
Want to be in the city instead? Here are our Australian digs!
#6 Out of This World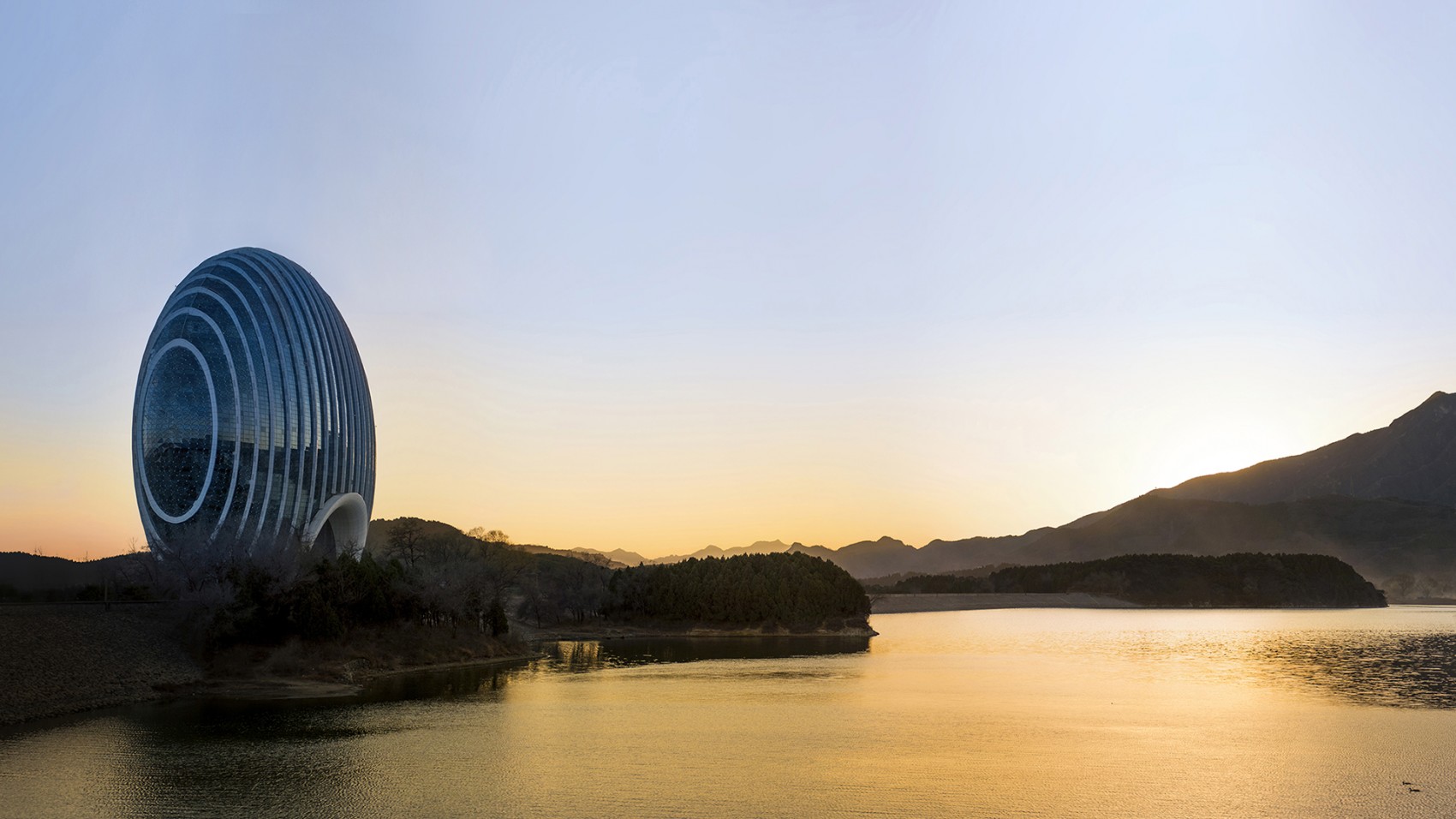 The Sunrise Kempinski at Yanqi Lake just outside Beijing may seem like this year's most architecturally modern hotel, but designer Shanghai Huadu Architect Design Co shares that traditional Chinese elements actually inspired this 306-room, 21-floor marvel. Aside from its sun-shaped design inspired by China's rising economy, its scallop-shape side angle and its entrance shaped like a fish's mouth are symbols of fortune and prosperity in the Chinese culture.
Check out our China offers here!
Where have you stayed that's weird-looking? Let us know!