Recently we gushed over about the newest and highly praised OMNIA Day Club Bali. Overlooking the limestone cliffs in Uluwatu, it's probably the best spot in Bali to spend a day. So you can bet that's just what we did.
Read also: 7 alternative spa treatments in Bali you should try
The OMNIA brand name may not ring a bell in Asia just yet, but it's renowned in the Vegas nightlife scene, a club under the prestigious Hakkasan Group. OMNIA Bali is partnered up with a name you definitely know: Alila Uluwatu. The meticulous architecture of Alila Uluwatu proves just as stunning as with the dayclub, instantly recognisable by its massive glittering cube. The overall aesthetic is designed to boast panoramic views of the Indian Ocean from 80-metres above the sea, reflecting the sunshine by day and glowing by night.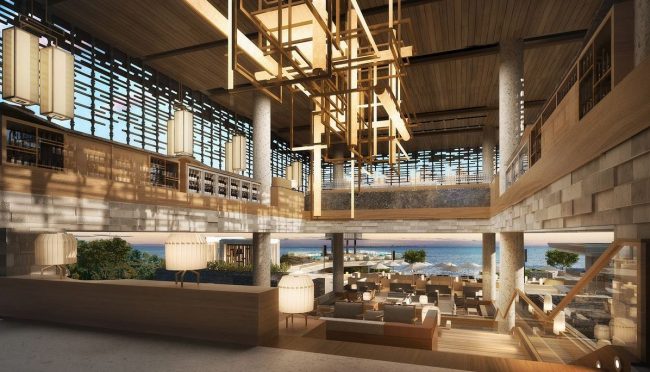 Its culinary centre is no other than London's Sake no Hana, where we tucked into an omakase menu of modern Japanese cuisine. And lest we forget, (perhaps one too many) cocktails. But as we like to say – when in Bali! The restaurant's philosophy is a nod to the principle of 'shun', which is to describe the single moment of perfection.
Here's a tip to start: reserve a table by the window so you can dine whilst you look out below to the dayclub. If there's anything you can't or don't want to eat, a quick word with the wait staff will do.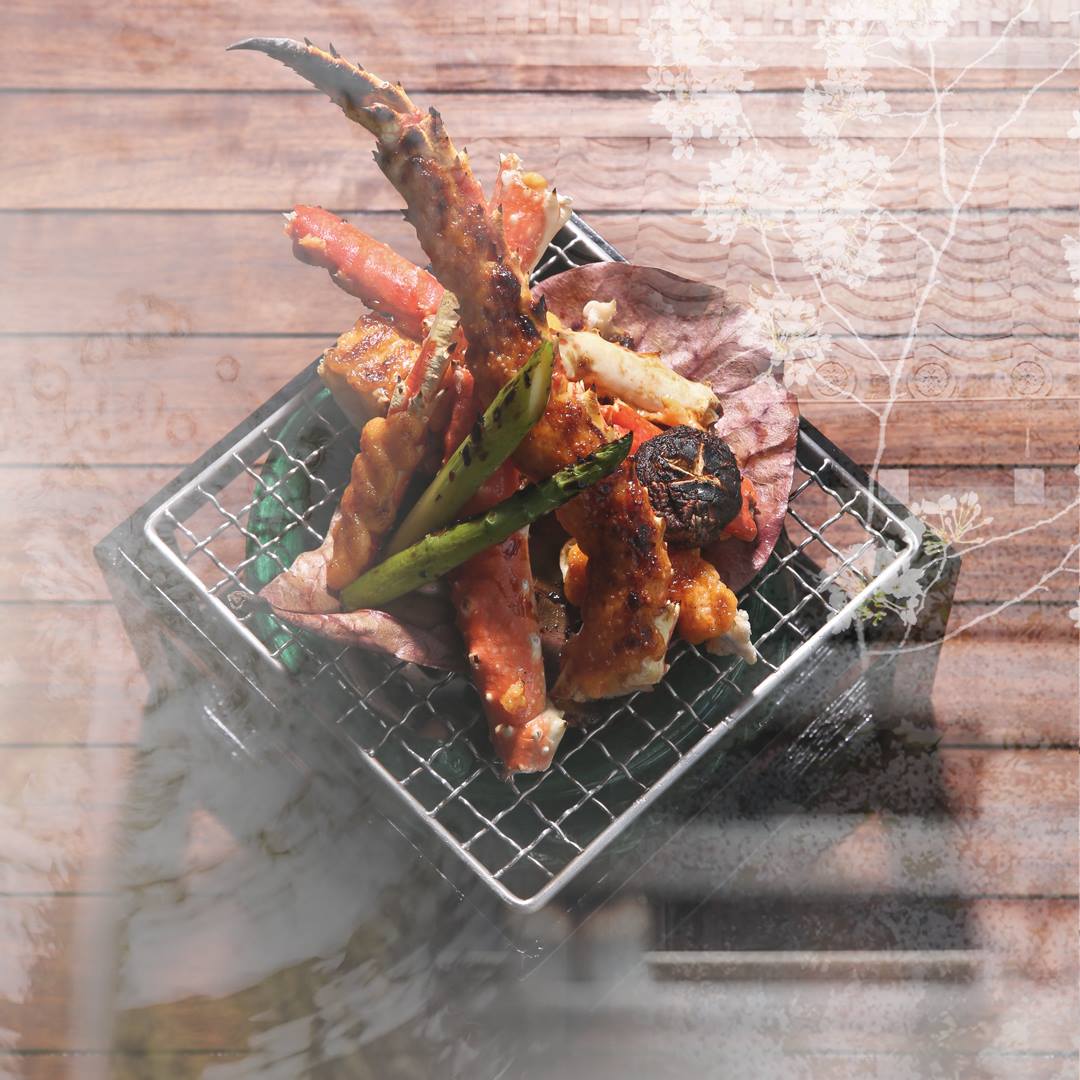 We indulged in course after course of dishes that included melt-in-your-mouth Australian Wagyu Tataki; seared rib-eye beef with sesame dressing. The one dish we definitely have to rave about is the Spicy Tarabagani Hobayaki, chargrilled Alaskan crab with spicy tobiko sauce. We couldn't get enough of this!
Okay, we can't lie. We ended up skipping dessert after drinking all those fruity cocktails like the Pandan Martini, which tastes better than you can imagine, the Uluwatu Classic for bourbon fans, and the Sakura Fall with gin and sake.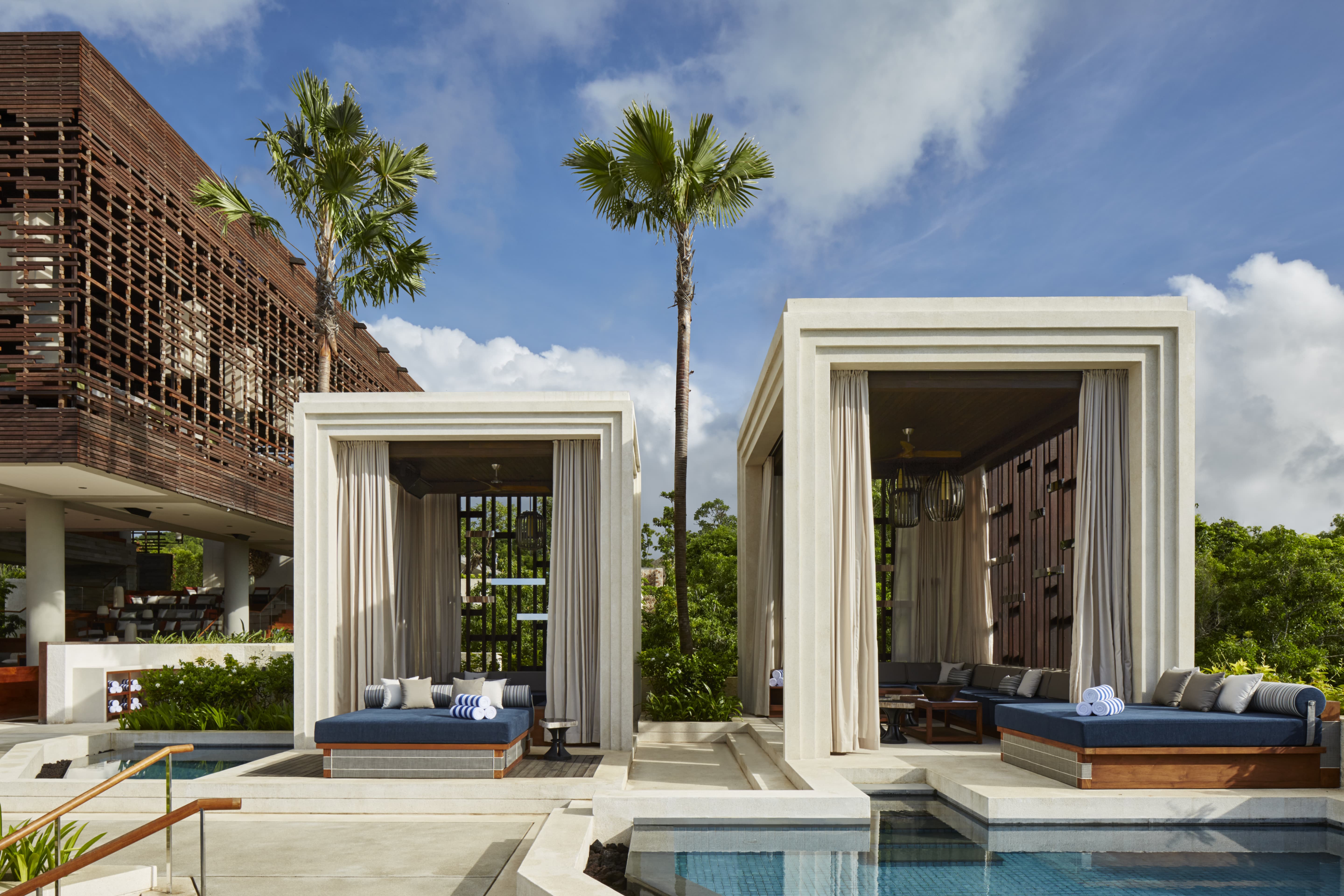 Instead, we made our way downstairs to the sun beds. Here's another tip: sun beds require reservations too, so request for the poolside daybeds. We laid there all day watching the waves crash. For more privacy or bigger groups, the two bungalows have private plunge pools and are closer to the Cube Bar. Then there are also 6 VIP cabanas that surround the DJ console which is great for parties as you have your own private pool area. Hey, a Nomad can dream!
Now that we were finally up close and personal with that curious cube, we got to take all our pictures. There's a second bar underneath it (it's not just a cube) and we enjoyed sipping on Pomelo Martinis. If you can spare a sunset here, you'll be mesmerised at how the shimmering silver lights up the entire area. Or hey, it could be the martinis.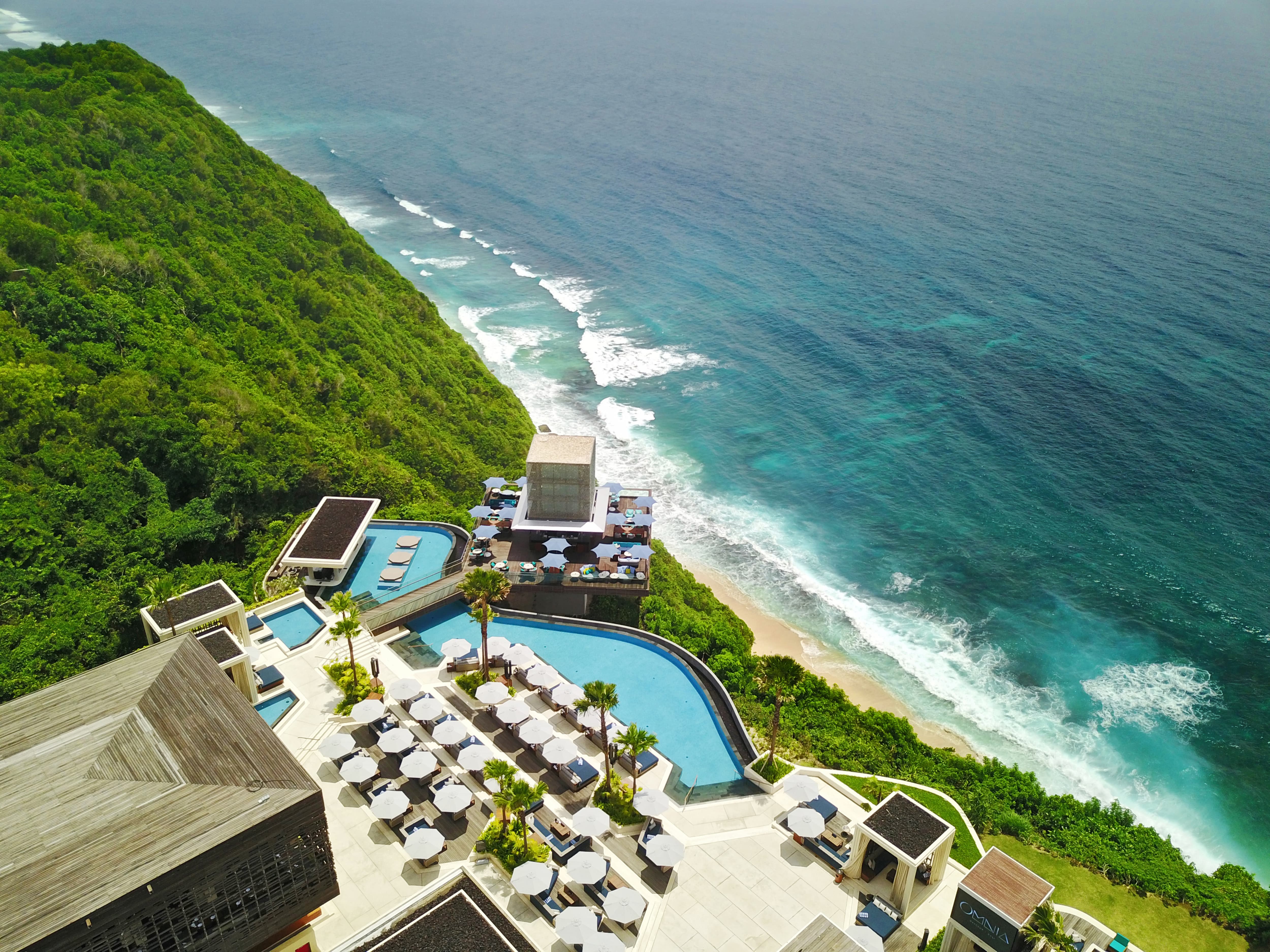 Before you go: Getting a Grab, Uber or GO-JEK is easy in areas like Seminyak and Canggu, but not so much in Uluwatu which is about 30-40 minutes away. The best thing to do is to hire a driver for half a day or more to take you to and fro OMNIA Bali. Give our favourite driver Merti a call at +62 859 3515 9666. Merti charges IDR 400,000 for 4 hours, IDR 550,000 for 8 hours, and IDR 600,000 for 10 hours.
OMNIA Dayclub Bali,
Jl. Belimbing Sari, Banjar Tambiyak, Desa Pecatu, Uluwatu,
Bali 80364, Indonesia.
Table reservation enquiries: [email protected] / +62 361 8482 150
The perfect way to end an amazing day in Bali? A great sleep at one of Uluwatu's most luxurious cliff-side stays.