Cue the "aww". A man named Christian Carollo remembers his grandfather by replicating vintage photographs from his trips all across America. The Past Present Project also honours Carollo's grandmother by using excerpts from her travel journal in the 70s. These entries are insightful, nostalgic and might even inspire you to set out on a pilgrimage of your own.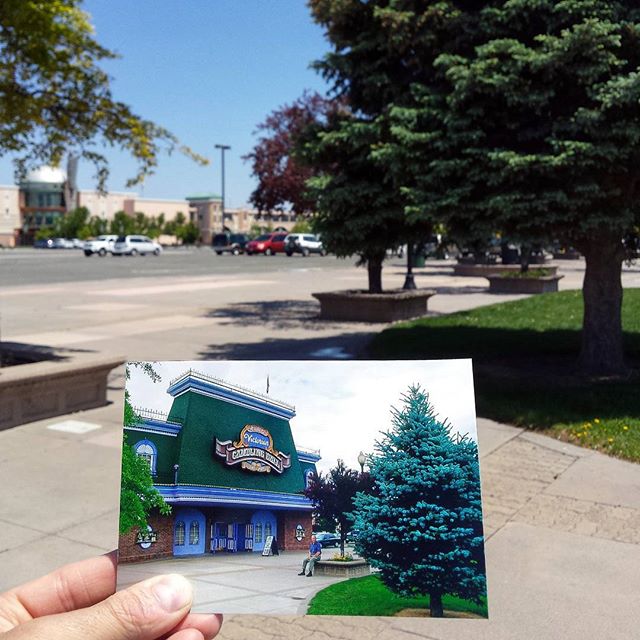 Journal entry from 1997: "Some blocks up from our motel on Victorian Avenue is a flower and tree studded plaza, lined by gambling casinos and restaurants – hardly anybody in sight."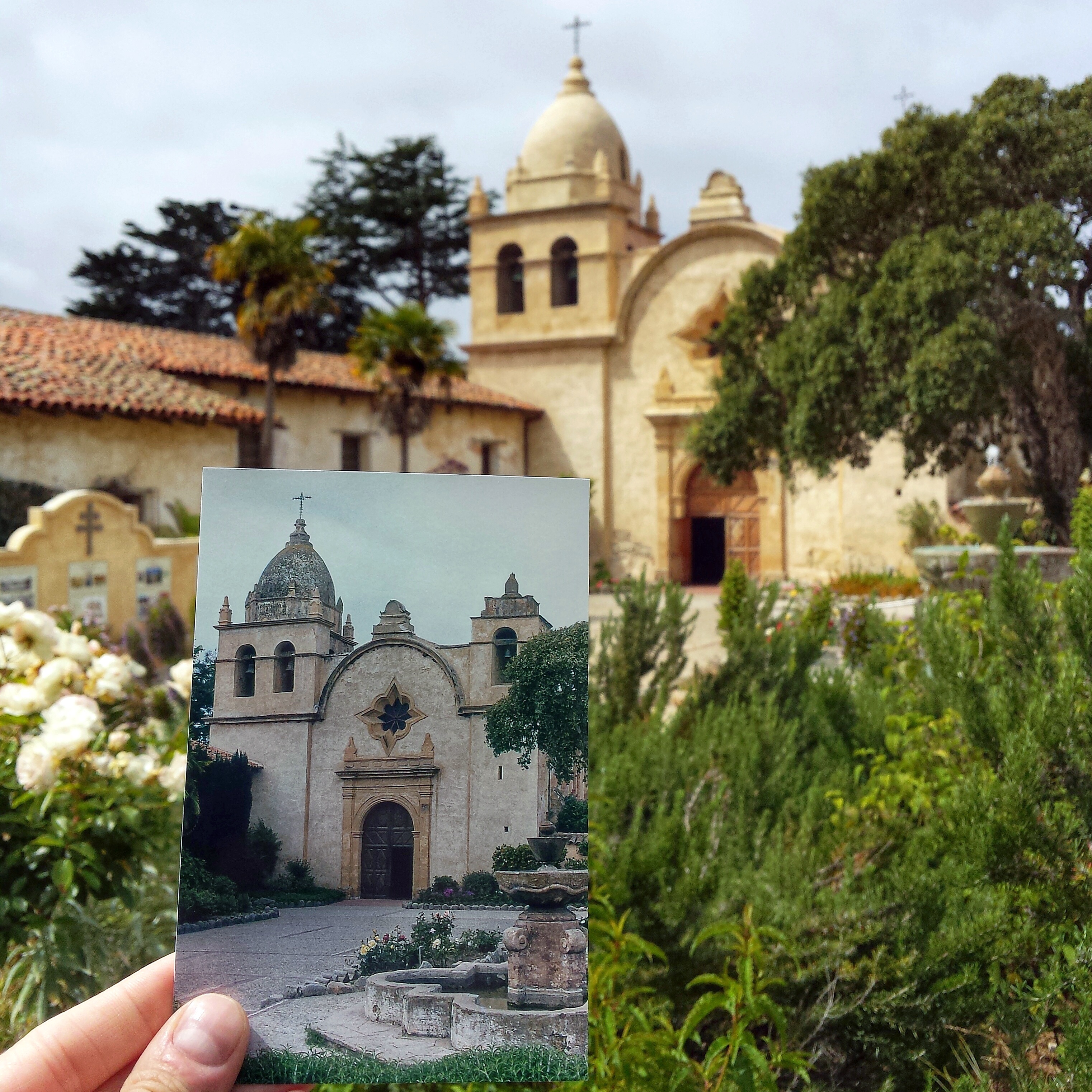 Journal entry from 1979: "Found our way to the Mission San Carlos Borromeo, 1770. Many courtyards with fountains, bushes, and flowers – cypress, firethorn in white bloom and the red berries at the same time, fuchsia, agave, yucca, foxgloves 7' high!"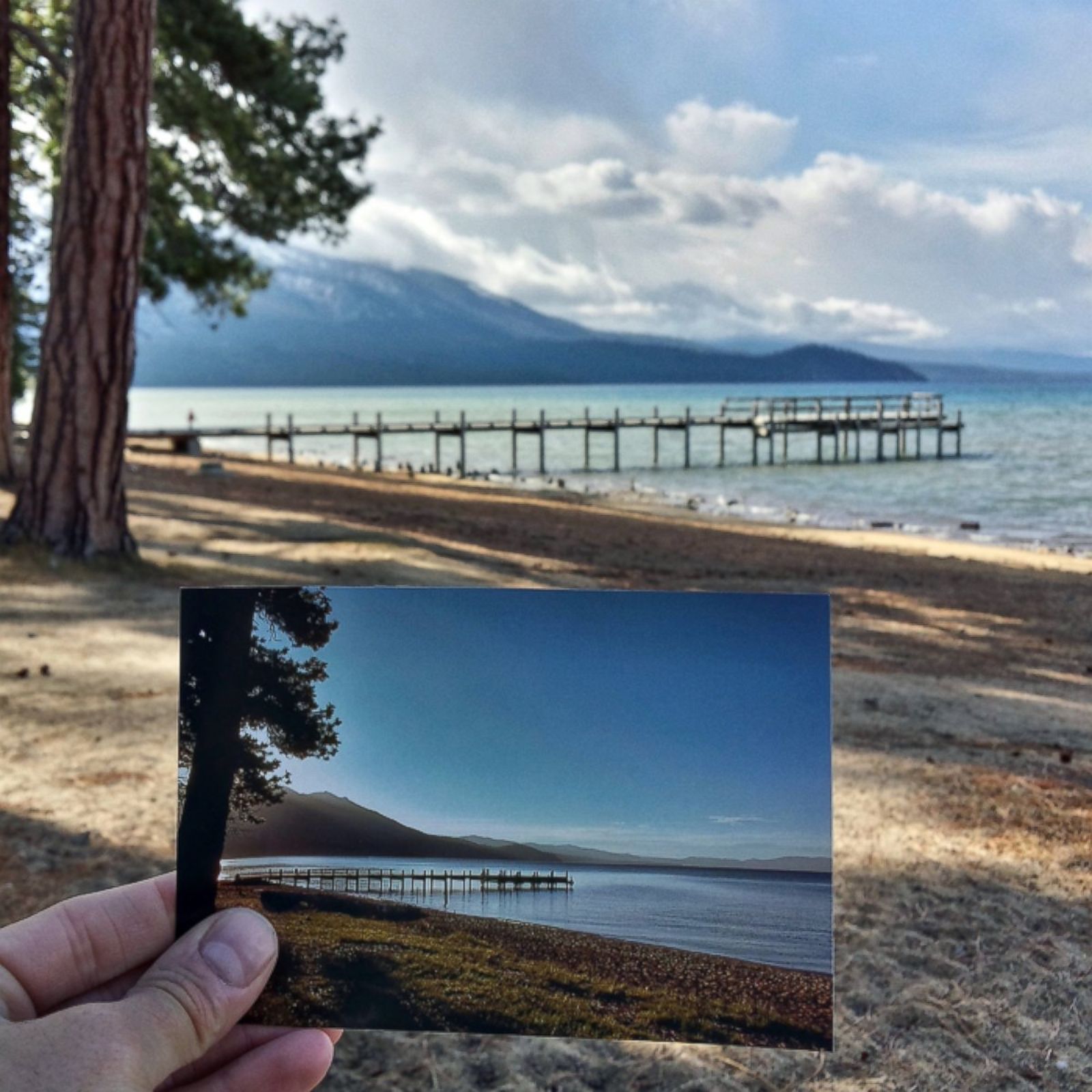 Journal entry from 1981: "Walked down to the lake – a vast expanse of quietly lapping water, brilliant sun, and a small sand beach before the 'Jeffrey' pine woods."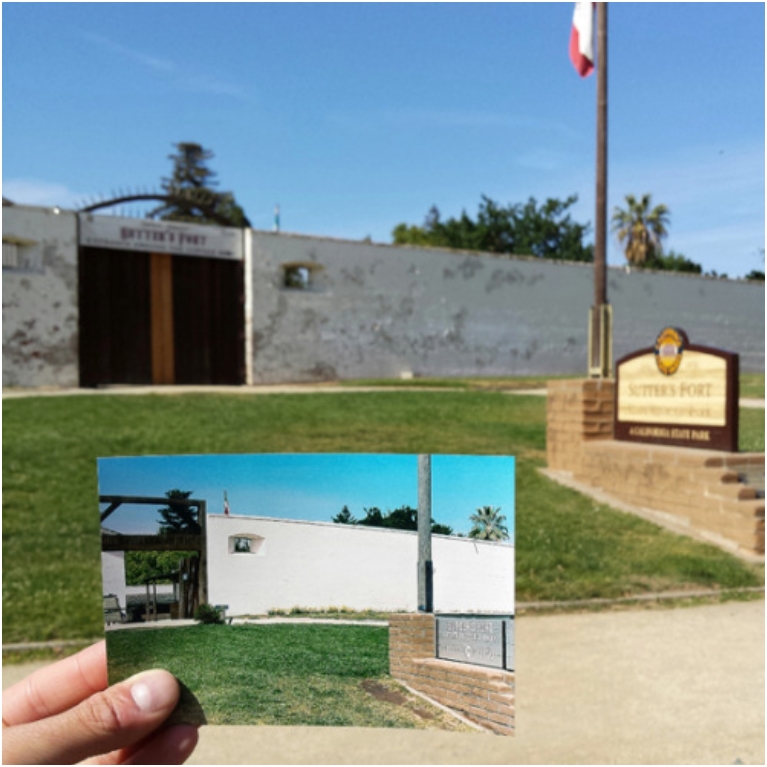 Journal entry from 1979: "Into Sacramento center to look at Fort Sutter – parked in front of the hospital across the street and went in with the handheld earphone guide for more than one hour! The fort is well restored and holds lots of original tools, weapons, documents, photos, etc."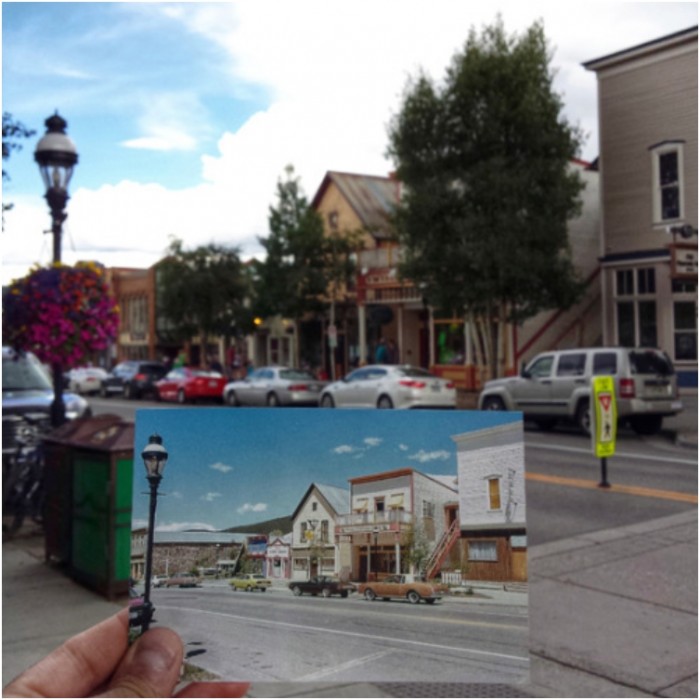 Journal entry from 1981: "A tiny town of old log cabins and wooden houses from the mining time, nicely restored and painted colorful, many used as stores – like the Christmas shop, which naturally drew us in & looking through about 5 or 6 rooms full of stuff, got away with a golden little hunting horn Christmas ornament."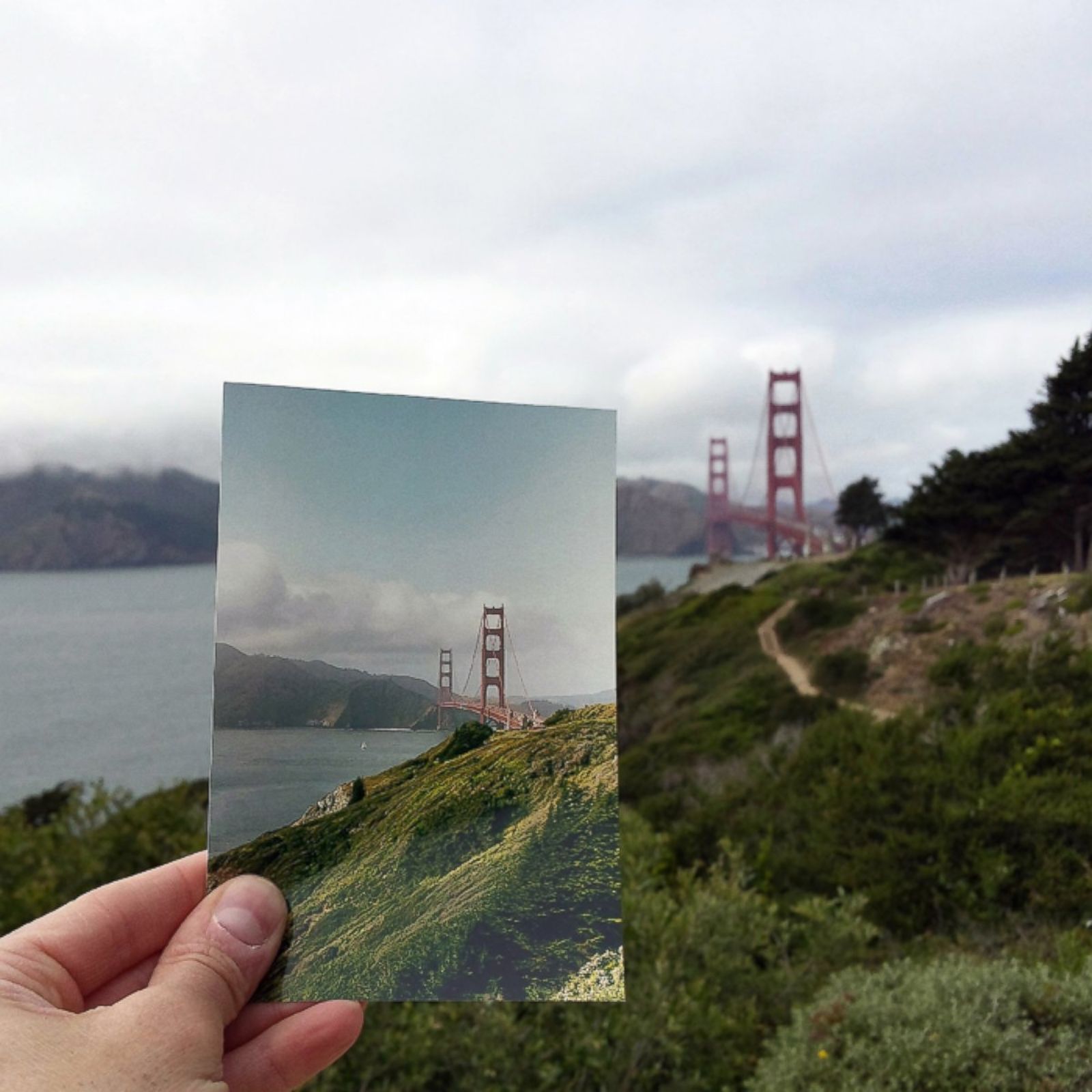 Journal entry from 1979: "There was an earthquake at that time in the middle of San Francisco! We didn't feel it – were much too busy finding our way through town to the Presidio, a big military reservation. The scenic route lead right through it, to Fort Point, directly under the Golden Gate Bridge. Going on along the shore-drive, high above the blinding shimmering-white sea against the sun, along funny colorful small houses."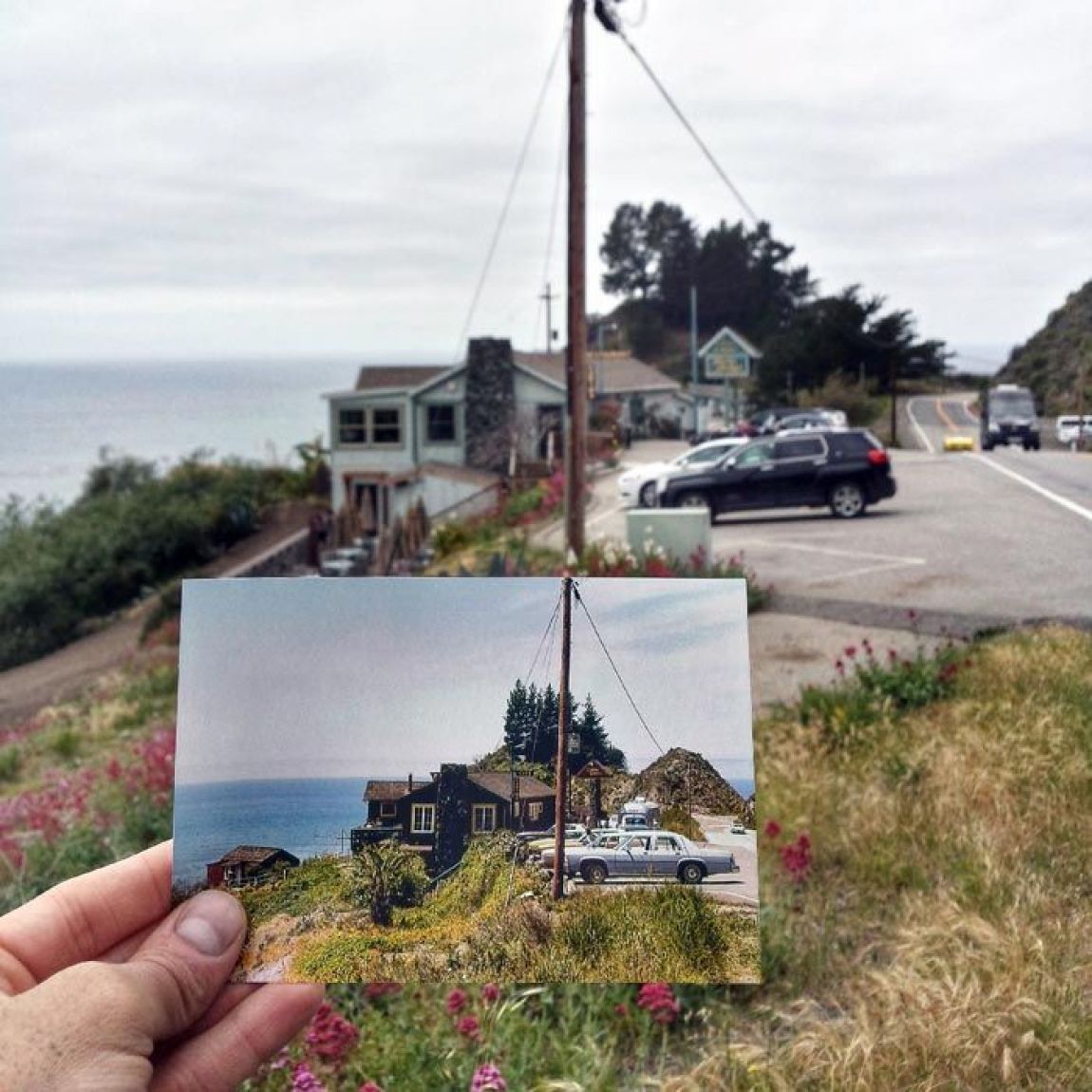 Journal entry from 1979: "Stopped at Lucia Lodge – one lonely spot on the rocks, but they had gas! We sat on their small open veranda in the sun, had coffee and apple pie, and watched the wide blue ocean."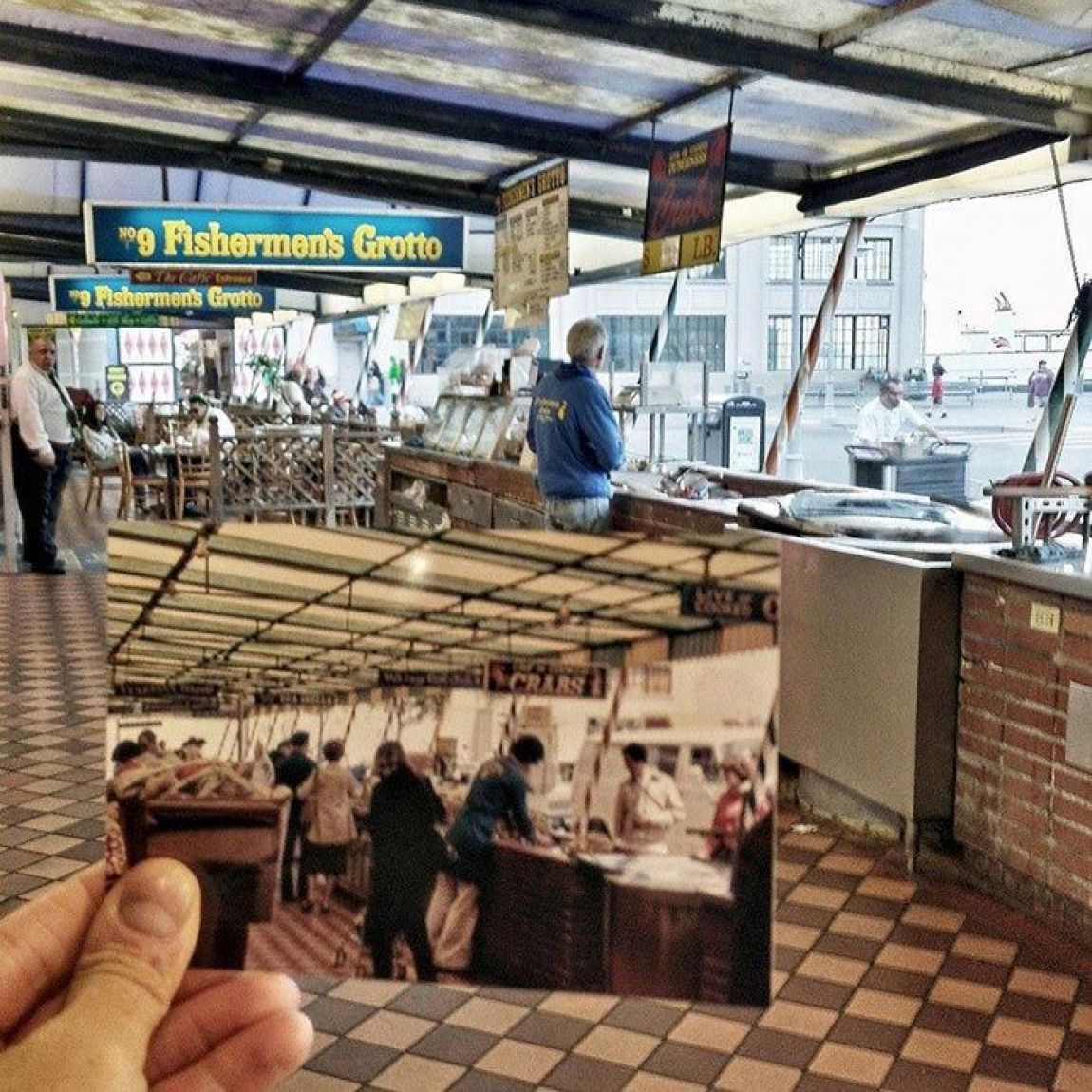 Journal entry from 1979: "The wharf was just getting alive, stores and boutiques opening slowly, like everything else – no hussle. Wax museum, Chinese and other restaurant, seafood in every form, baskets of giant crabs all over."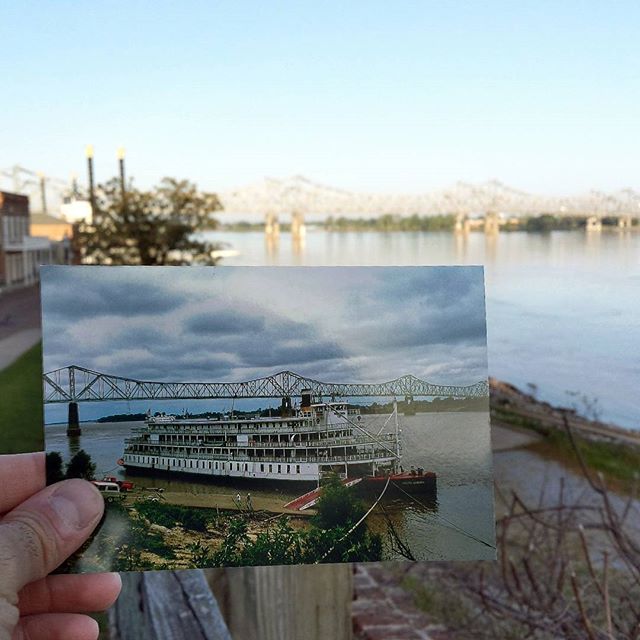 Journal entry from 1974: "Delta Queen was on the river and supposed to leave at noon — we were just lucky to be there at the right time. She took the last passengers aboard, took her lines in, the gangplank, played the steaming calleiope, whirled her back wheel — and was thoroughly stuck in the sandbank! It took her a half hour before she had swayed herself a flatter bed and was able to pull back and then into the middle of the river."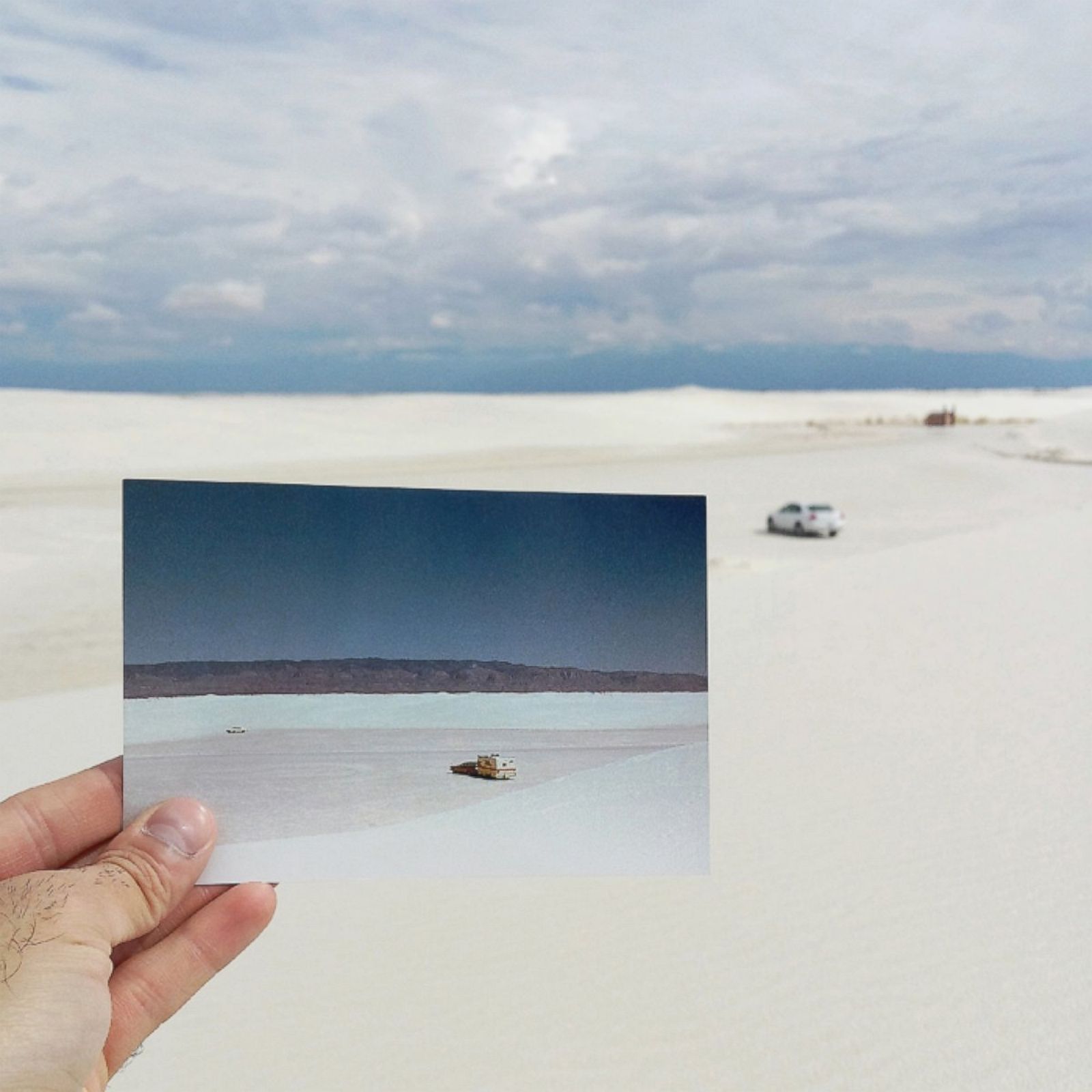 Journal entry from 1979:"The dunes are very fine white sand, no vegetation – climbed up on one & photographed the spread with the background of Sierra Blanca (it actually had snow on it!!) and the San Andres Mountains, which were blue."
Which destination holds the most memories for you? 
Photo credits: Past Present Project