If you've been to Singapore recently, chances are you might have seen an amazing-looking building just round the corner from Chinatown (if you haven't, where have you been?). By amazing, we mean an undulating organic exterior that catches the eye of the unsuspecting passerby, and unique outdoor vertical gardens that challenge the norm of hotel landscaping. Our curiosity being picqued, we decided to find out what's so different about the PARKROYAL on Pickering – the newest kid on Singapore's block.
On closer inspection, this shiny WOHA-designed 367-room hotel is a metaphor for the city-state itself. With Singapore known as the 'Garden City', PARKROYAL on Pickering stands for an urban sanctuary that offers modern and contemporary living, complete with eco-friendly concepts and energy-saving features par extraordinaire. You'll find that the scale of the architecture responds to the intricacies of the city: the height of the ubiquitous tree canopies, the size and orientation of the adjoining tower blocks, and the proportions of the historic streetscapes.
Service starts with a smile from the very moment you pull up into the hotel foyer, and checking in feels relaxed and friendly – topped off with a refreshing lemongrass drink. It was the Orchid Club room for us (nothing less for luxe nomads) and what a great choice indeed, we thought to ourselves as we luxuriated in views of the nearby Hong Lim Park, the best of the city's old and new structures, as well as the delicious in-room amenities including a very comfortable King-size bed, Nespresso coffee machine, an executive workspace (handy for getting our deadlines in), a huge modern bathroom (with a bathtub that actually fits a full-grown man), plus the very good value of Orchid Club privileges.
Not only is this hotel's design a talking point amongst tourists and locals alike, we loved the very central location where trendy restaurants and club street are right on your doorstep.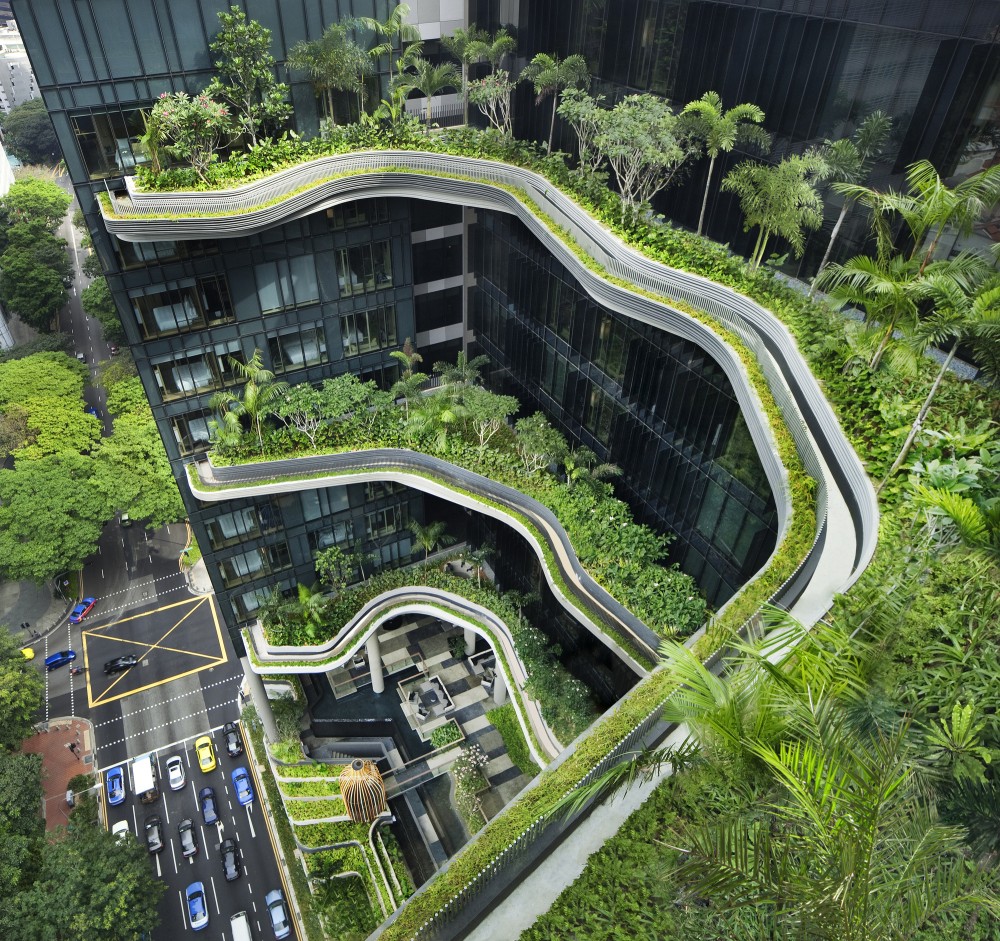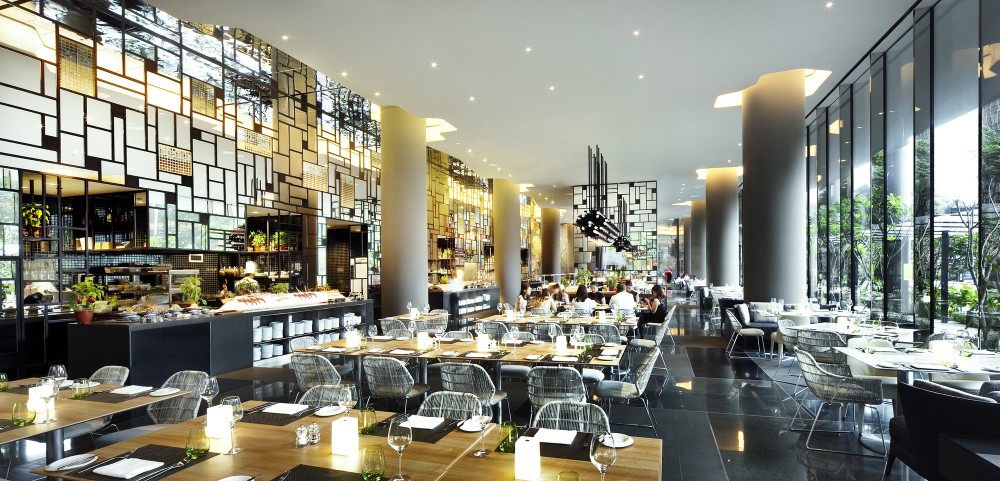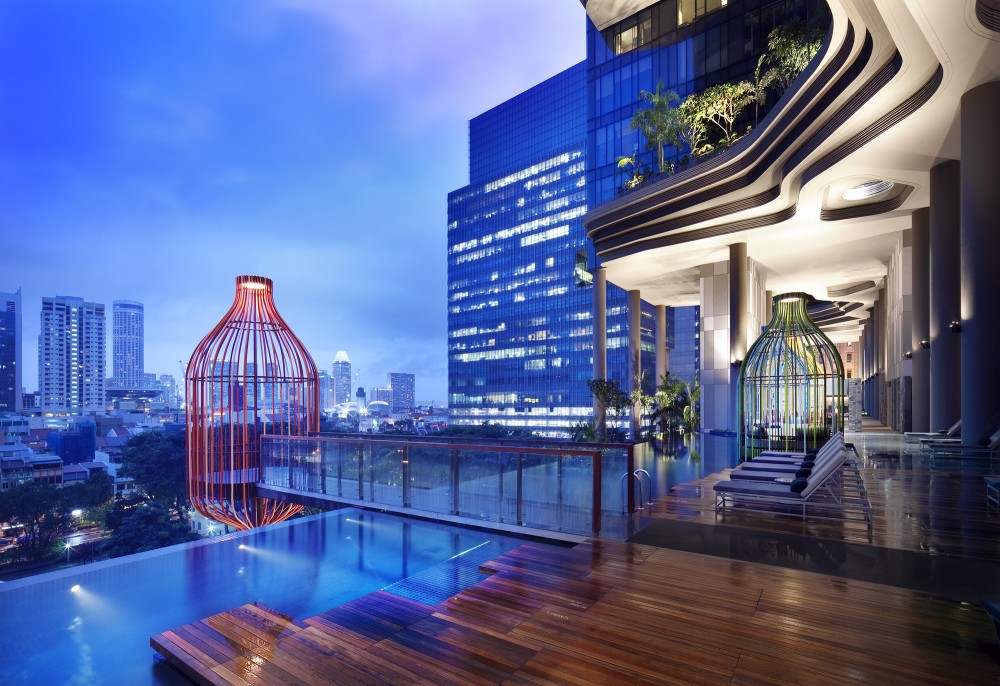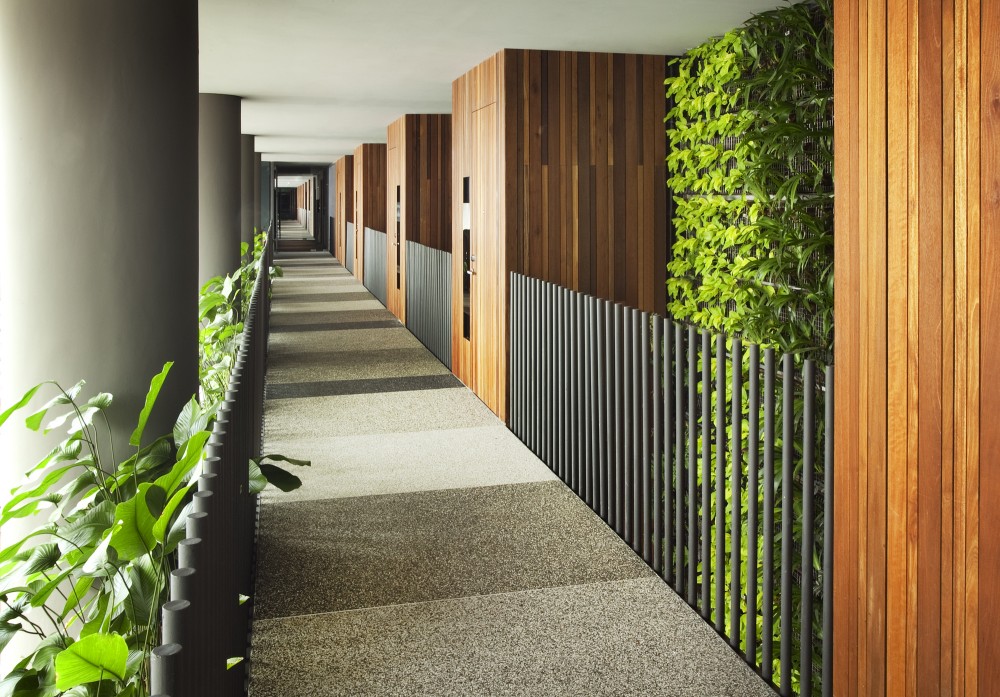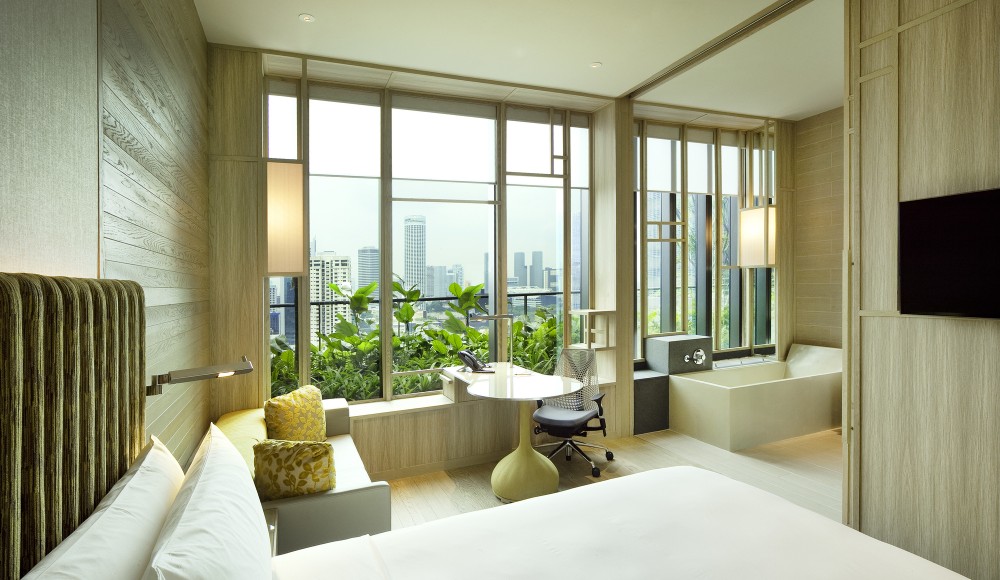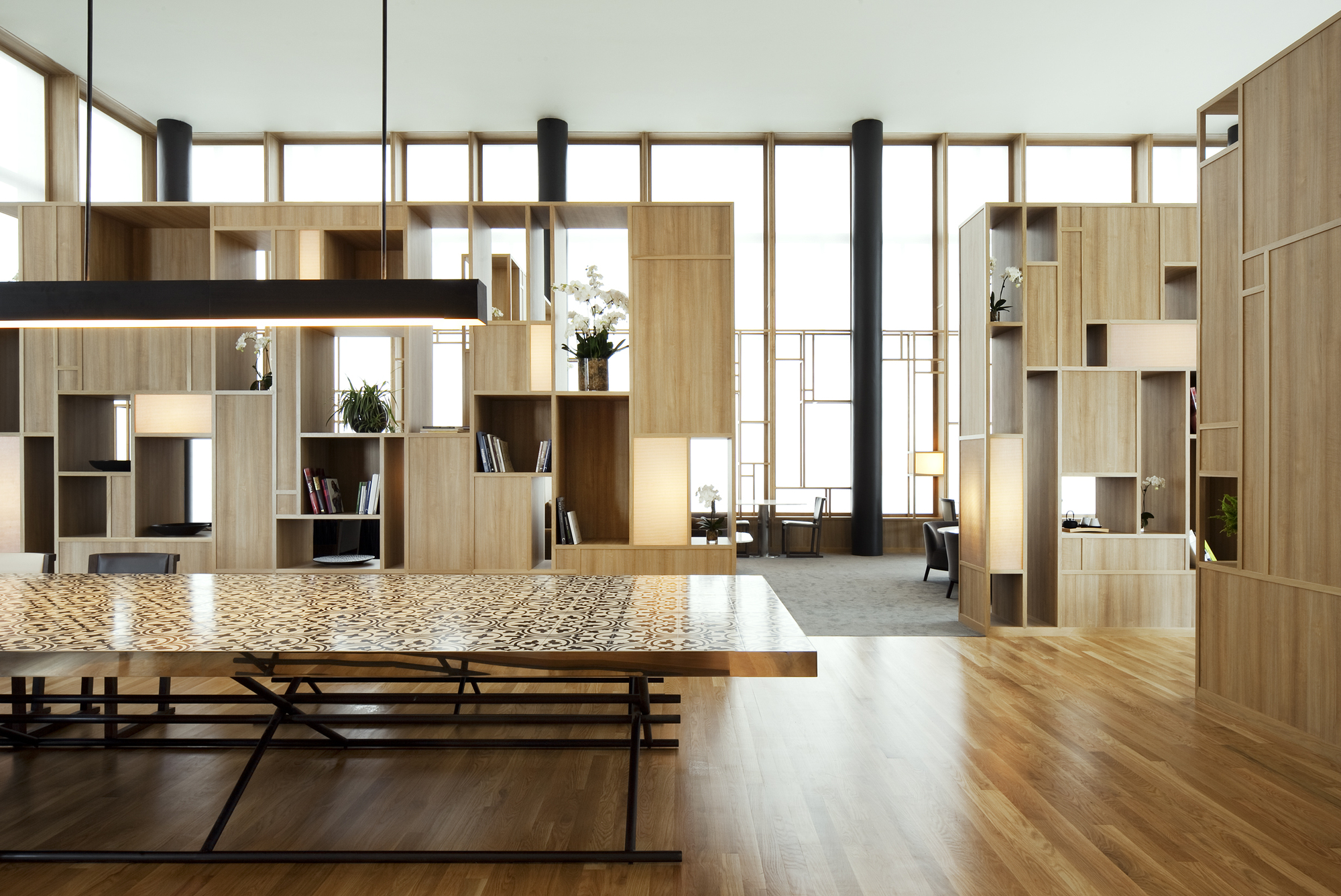 What: While you may be fooled into thinking that the PARKROYAL on Pickering is merely a business hotel, we can attest to the fact that it's much more than that. Room floors are only accessible to hotel guests, making it perfect for privacy, and except for the buzzing lobby, you hardly even notice that you have neighbours next to you. We loved the Orchid Club rooms, not only for the beautiful and modern space, but the value-for-money Orchid Club privileges which include daily champagne breakfasts, all-day refreshments, afternoon tea, evening cocktails at their rooftop terrace, complimentary WiFi, priority check-in and check-out, complimentary local calls, laundry service, shoe shine service, and 20% off a la carte at the on-site restaurant Lime.
The Orchid Club champagne breakfast is decadent and divine, but the Club itself is chic and stylish without being pretentious. Its atmosphere is relaxed, and the beautiful tile-top communal table creates a feeling of camaraderie, making even breakfast, afternoon snacks and aperitif feel like special occasions.
Choose from 13 different room types, all decked in abundant natural light, nature-inspired furnishings and soft earth tones. You'll even have your own personal garden (on the outside – though you won't be able access it) but be aware that the hotel gardeners usually do their thing during the day, so go ahead and walk around in your birthday suit, just make sure those shades are pulled down (actually, you just have to touch a button and it'll do it for you – easy peasy)! When you're not chilling out in your room, head to Level 5 where the very cool pool provides bird cage-type cabanas and loungers to soak up the sun or put your hands in the very capable hands of the award-winning St. Gregory Spa massage therapists – we recommend the Elemis Well-Being massage – pampering and strengthening all at the same time! They're also known for their St. Gregory Executive Facial and alternative healing Tui Na massage.
There isn't a bar that you can hang out late at because of its proximity to the residential area of Chinatown, which means quiet nights, but we liked chilling outside at Lime Restaurant's terrace watching the world go by.
Why: With ecological and environmental friendly concepts certified by BCA Green Mark Platinum Award, you won't be leaving carbon footprints everywhere. We really like the lobby bar too – tucked right around the corner from the reception and they'll make you anything you like, and give you as many cookies as you want!
Extra stuff:
The hip and stylish hotel is a 20-minute drive away from the Airport & walking distance to Clarke Quay, Chinatown and Raffles Place MRT stations.
Airport transfer is available starting from SGD 110 nett for 3 pax in a Mercedes "E" Class, SGD 150 nett for 3 pax in a Mercedes "S" Class, SGD 120 nett for 5 pax in a MPV Alphard and SGD 120 nett for a 19 seater coach. Please note there's an extra midnight charge (between 11.59 pm – 6.59 am) at SGD 10 nett.
Near Boat Quay, one of the best spots in Singapore for al fresco dining.
Free WiFi, spa, fitness centre, pool and jogging path.
Luxury St. Greogory toiletries.
360-degrees view of the city from Orchid Club Lounge on the top floor for Club Room guests. Only the Orchid Club Room & Suites include daily breakfast for 2 persons & complimentary cocktails and canapés.
Suitable for business meetings and corporate getaways with business facilities available.
Ready for your staycation? Book here now!
Photo credits: Main
1, 2, 3, 4, 5, and 6: (c) Patrick Bingham-Hall via x.