Planning a sun-drenched LA getaway? We rounded up the best beaches along the coast to help you escape the hustle and bustle of the city.
Read also: A Gay Guide to West Hollywood: The Best Clubs in WEHO
Best of the West Side: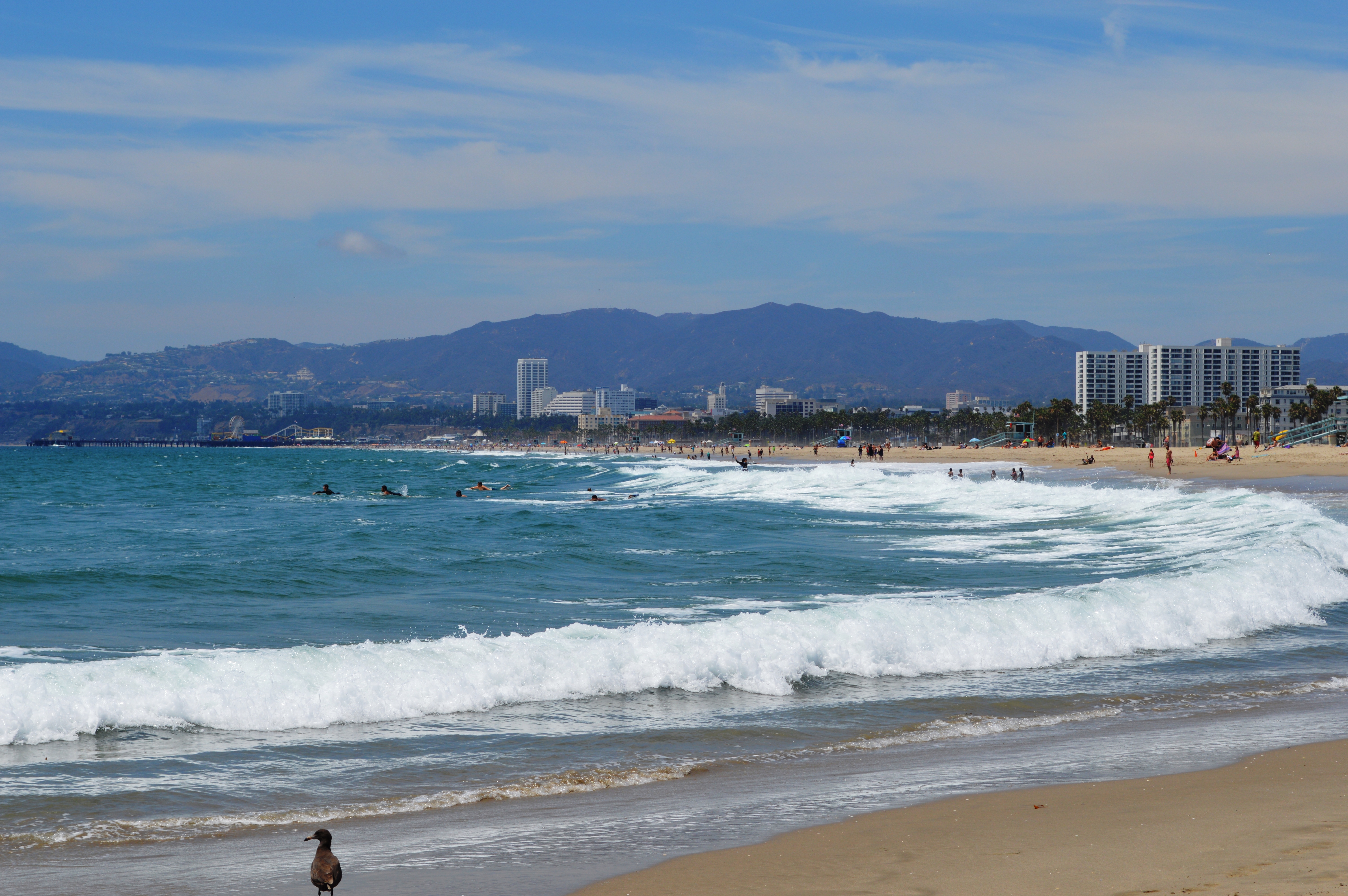 Venice Beach
No trip to lala land is complete without a stroll down Venice Beach's infamous Ocean Front Walk, where a host of colorful characters upstage the Pacific Ocean. The circus-like boardwalk is jam-packed with eccentric artists, bohemian palm readers, indie shopping, and Lords of Dogtown-ish skateboarders, all to the backdrop of some of the city's most vibrant street art. If you're craving vegan eats or farm to table fare, you'll find that and more in Venice's thriving restaurant scene. And the people watching? It doesn't get better than Venice Beach, where anything goes (we once saw a guy walking around in a Tarzan outfit carrying a boa constrictor).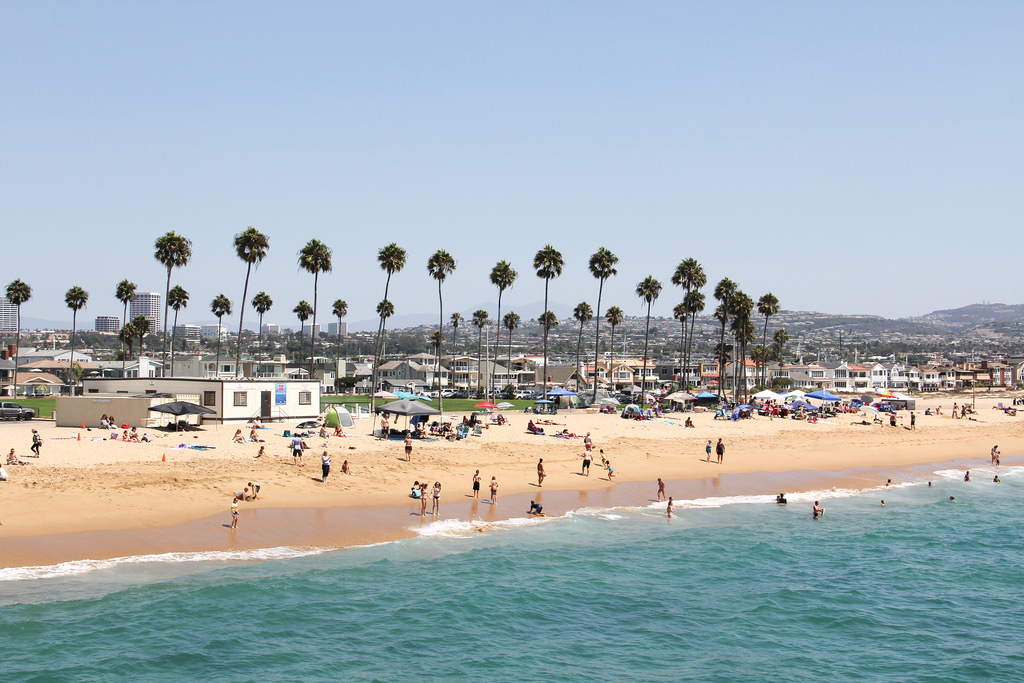 Santa Monica Beach
Just a few minutes north of Venice (but a world away from its quirkiness), Santa Monica is where you might just spot a celebrity shopping or grabbing a cup of coffee. Offering a seemingly endless strip of sand, this pristine beach is perfect for a game of beach volleyball or soaking up that Cali sun. You'll also love the landmark Santa Monica Pier, where you can go for a ride on a roller coaster, check out the aquarium's resident sharks, or enjoy sunset views from atop the solar-powered ferris wheel. When the sun goes down, head over to Rusty's for live music and tasty bites.
Best of the South Bay: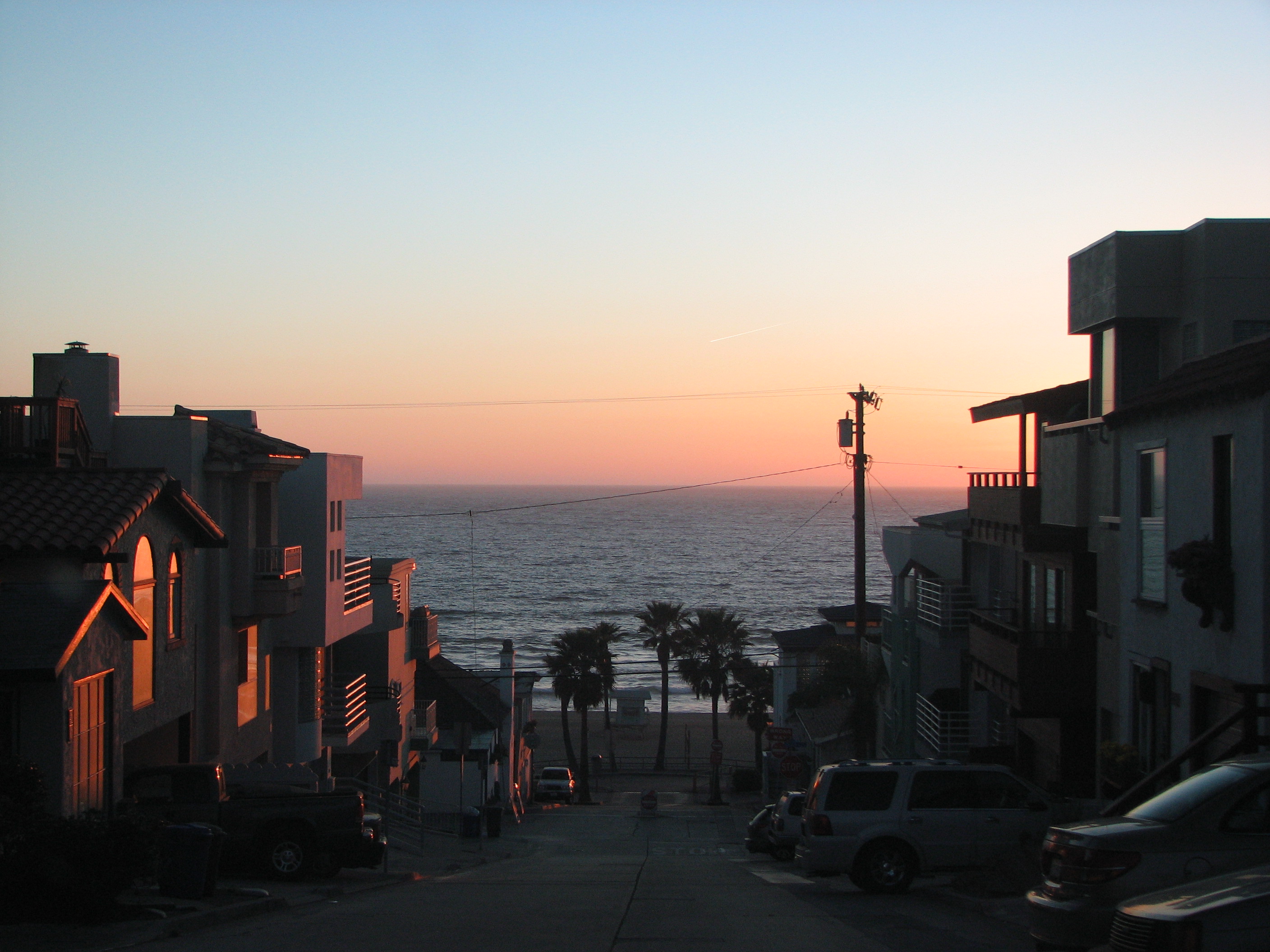 Manhattan Beach
With a picturesque pier, a wide stretch of sand, and surfers up with the sun, Manhattan is your quintessential SoCal beach town that has appeared in countless Hollywood films, including the cult classic "Point Break" in the scene where Keanu Reeves buys his surfboard. Manhattan is dotted with volleyball nets, and if you're lucky you might even catch a professional tournament such as the Manhattan Beach Open, where winners are honored with a spot on the "Volleyball Walk of Fame". Take some time to go for a stroll on the beachside sidewalk nicknamed The Strand, where you can gawk at the ultra-luxe oceanfront homes.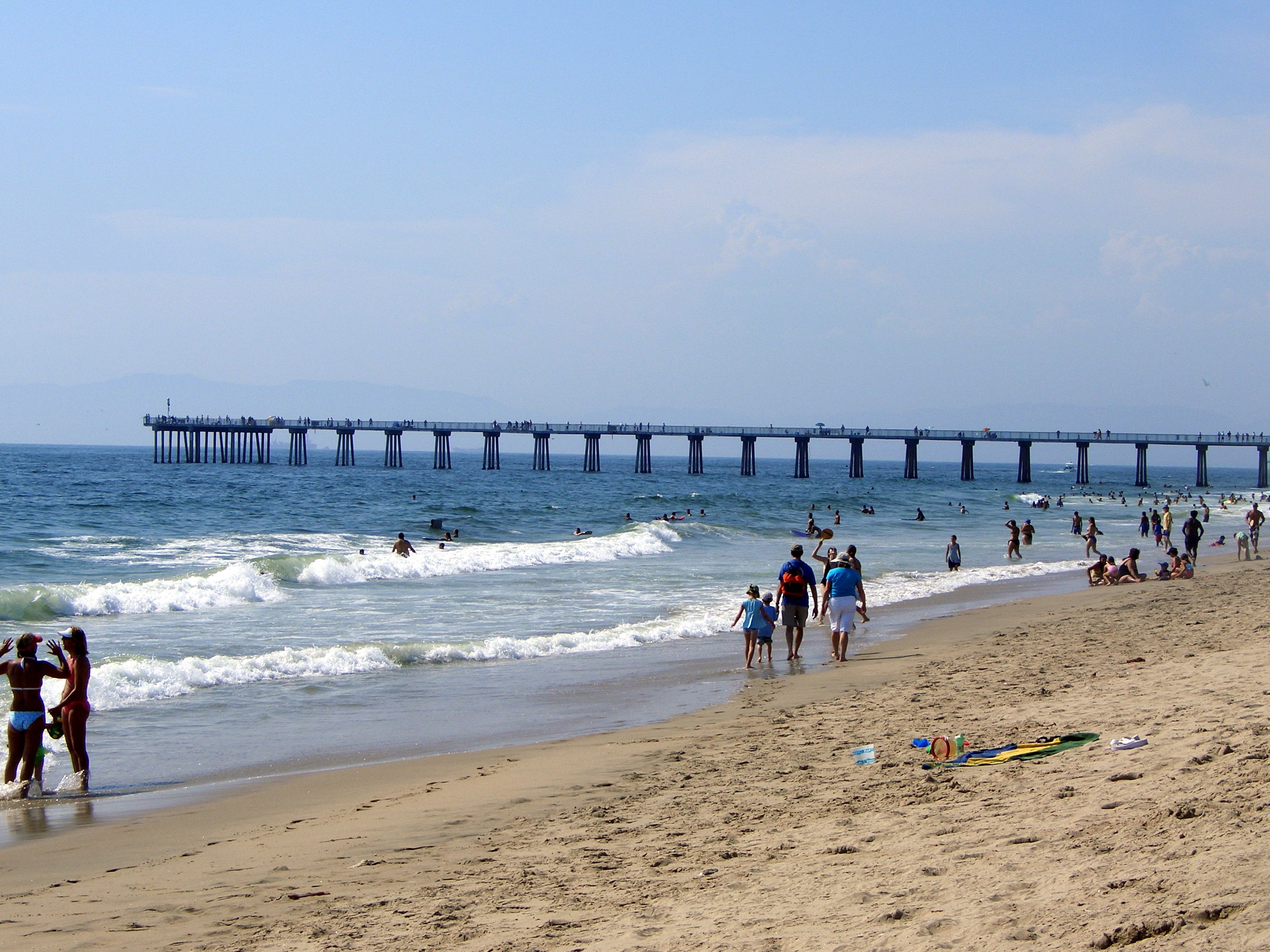 Hermosa Beach
From Manhattan, keep walking south on The Strand and you'll eventually get to Hermosa Beach, the epitome of the laid-back, coastal California lifestyle. Hermosa has a young, causal vibe that revolves around Pier Plaza, an European-style pedestrian courtyard with tons of hipster cafes, dive bars, and locally-owned boutiques. The town comes to life for Fiesta Hermosa during Memorial Day and Labor Day weekends, when the streets are blocked off for an arts and crafts festival that inevitably turns into a town-wide party. Speaking of parties, Hermosa is home to some fab bars such as Sharkeez in Pier Plaza and the rooftop bar Abigail's (formerly known as Oceanbar).
Best of Malibu: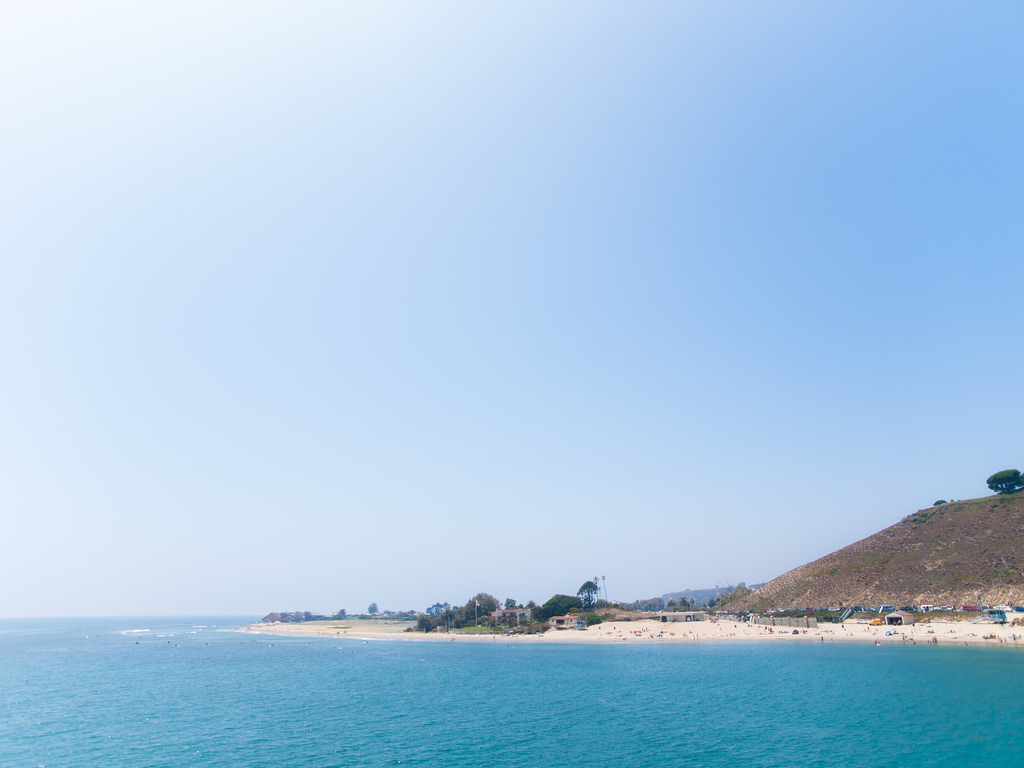 Malibu Surfrider Beach
A Malibu icon and the birthplace of California surf culture, Surfrider Beach is exactly what you might picture when you think of Malibu. As its name suggests, Surfrider is an world-class surf spot popularized by 1950's and 60's surf movies, and is especially known for its long right hand break. The lineup can be a bit too crowded for beginners, but you don't have to be Kelly Slater to enjoy this slice of Malibu heaven. The beach is nearly a mile of clean, sandy coastline, with some of the best views in Malibu, making it our go-to spot for a perfect day at the beach. Plus, if you work up an appetite in the sun, it's only minutes away from Nobu Malibu.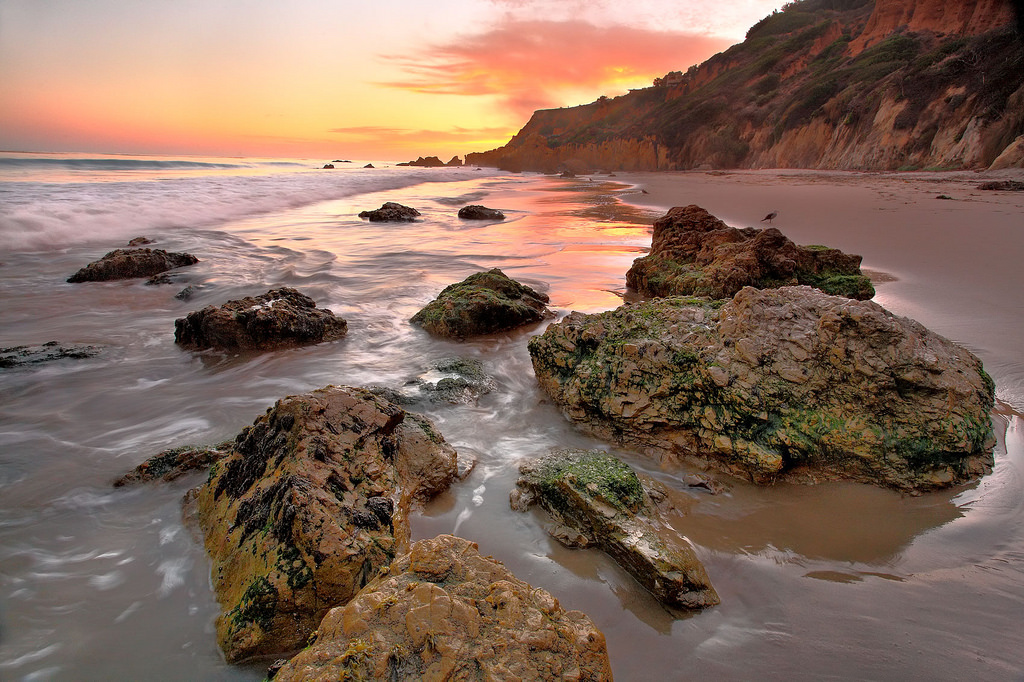 El Matador Beach
We saved the best for last. Malibu's most romantic beach, El Matador is where to bring a date you're trying to impress. A rugged flight of stairs is the only access, but we promise the view is worth the trek. Stunning cliffs, interesting rock formations, and robust waves make it a popular site for professional photoshoots (and Instagrammers). The rocky coastline is full of dreamy nooks and coves, and at low tide you can even set up a picnic lunch or sunset dinner inside a hidden cave. Parking here is limited so you have to luck out, but on the plus side it keeps the crowds away!
Sun, surf, sleep, repeat.