Luxury personified, The Mulia Resort & Villas in Bali is a combination of exquisite food, beautifully decorated villas and rooms, and top of the line amenities. Owing to the current flash sale of Mulia Villas, here is a short run down of what has guests raving about Nusa Dua's newest addition including a Condé Nast Traveler's Editor's pick as the Best New Hotel in the World!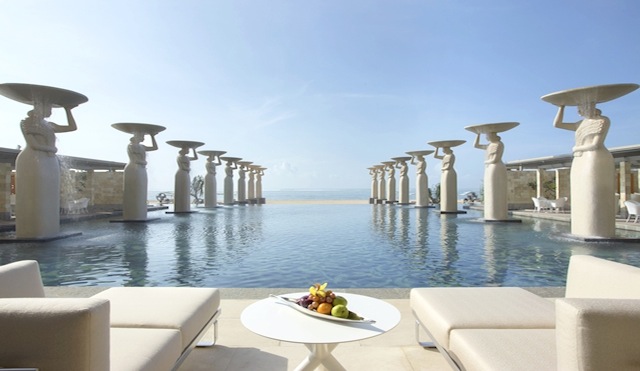 Mulia Villas and the neighbouring The Mulia and Mulia Resort form a trifecta of high end residences in the quieter neighbourhood of Nusa Dua south of Denpasar. The guests of all three properties have access to the monumental pool flanked by statues as well as the touted Mulia Spa. It is no wonder that guests find the spa as phenomenal as the residences themselves with 20 treatment rooms and specialised wellness rooms that range from aroma-steam chambers to ice-fountain rooms.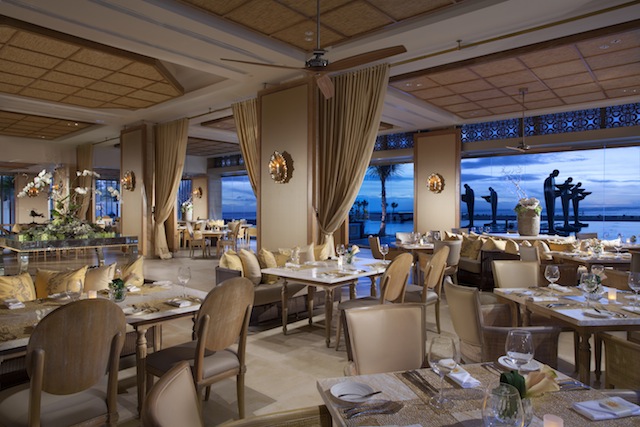 On premises are also several restaurants that are wowing epicures. The Mulia is home to Soleil which has a mediterranean slant, the Japanese restaurant Edogin, the French inspired Mulia Deli, and the widely acclaimed buffet at The Café that serves anything from sushi to curry.
Mulia Villas itself is comprised of 111 villas interspersed across the property with well kept gardens and hydrotherapy pools dotting the landscape. Each individual villa either has access to the garden or a stunning view of the ocean and comes complete with luxurious bathrooms equipped with deep bathtubs, a private pool, and unequivocally comfortable beds. If you don't believe me, watch the video below and decide for yourself! At least with this Luxe Nomad, Mulia Villas real does sound like the best of the best.
Photo credit: The Mulia
Video: DestinAsian