So yummy they could be your ticket into the Mile High Club – but don't hold us responsible if you get caught. Here are our 5 sexiest airline cabins!
Fun fact 1: The higher you fly, the less oxygen there is in the air due to atmospheric pressure, which increases orgasmic intensity. 
Fun Fact 2: While joining the Mile High Club is not a criminal offence, public indecency and indecent exposure is. So keep it under covers and don't say we didn't warn you!
#5 Air France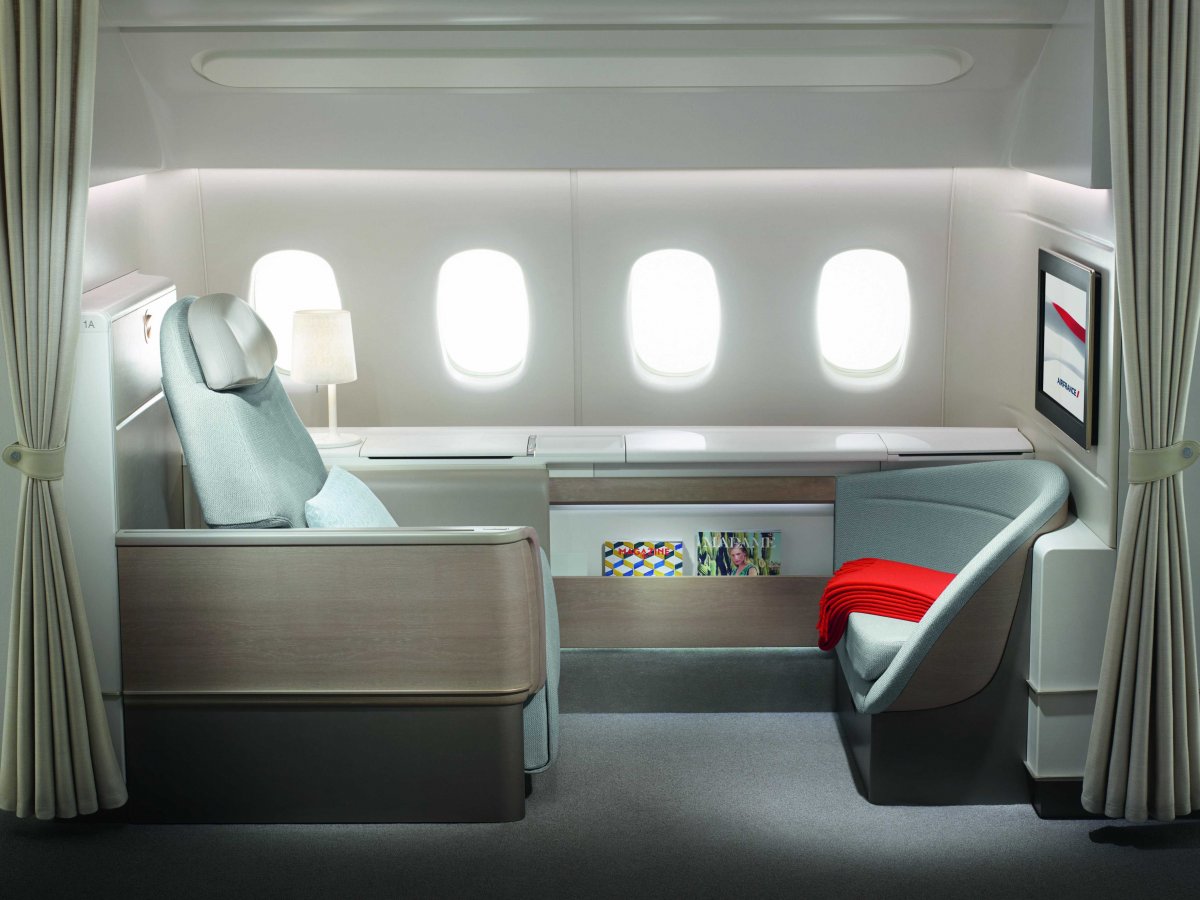 Last year, the airline launched its brand-new 777 First Class cabins 'La Première' that's furnished in a soft colour palette and upon request, the cabin crew will manually transform the wide seat into a bed measuring over 2 meters length…and draw the drape curtains for your privacy (wink, wink).
Ed note: Curtains are so 2014. You might need to bring clips or safety pins to keep them in place!
#4 British Airways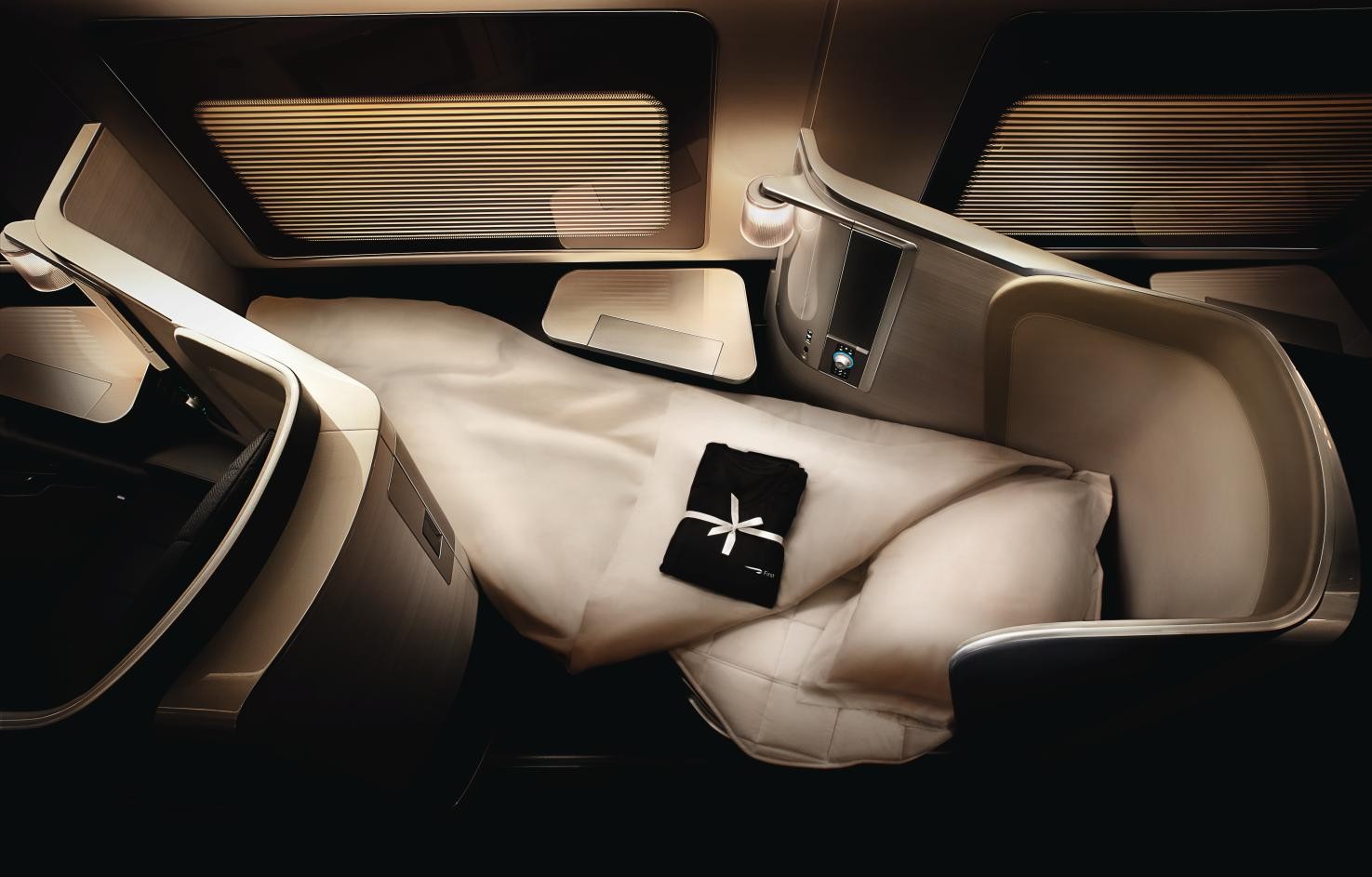 BA's new A380s First Class cabin's semiprivate 'pseudo suites' feature modern that transform into 6'6 beds. Plus, they're all angled away from the aisle (apart from the center seats) to provide extra privacy and window views.
Ed note: Clearly made for the more flexible or yoga bunnies. Book if you like to do it in tight spaces!
#3 Emirates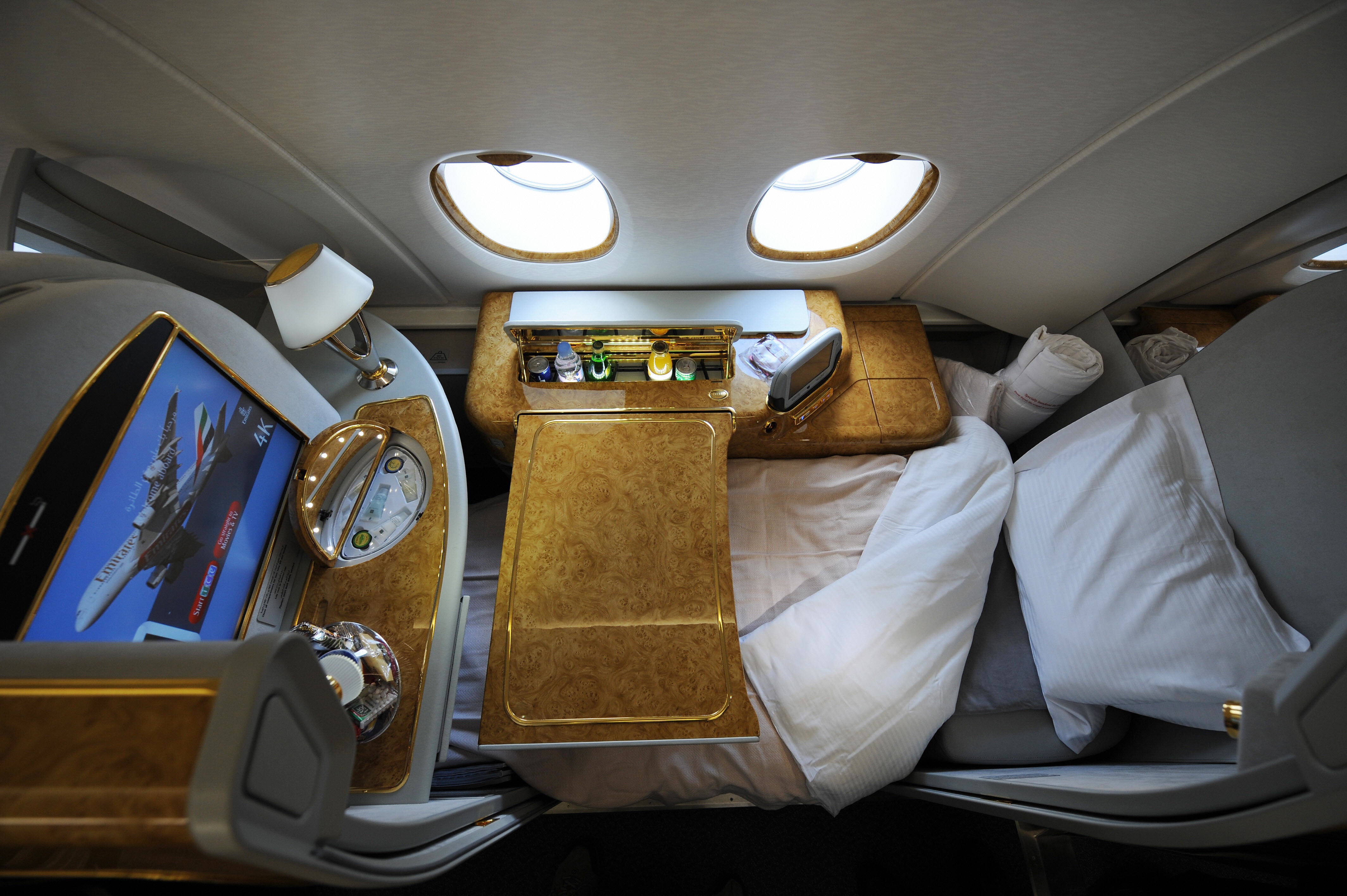 Furnished in opulent walnut with gold trimmings, the airlines' First Class cabins was one of the first to have sliding doors to ensure privacy and ambient lighting to suit your moods. Of course, fully flat beds goes without saying.
Ed note: Aha! Sliding doors is the way to go. There might be a certain amount of squeaking though.
#2 Singapore Airlines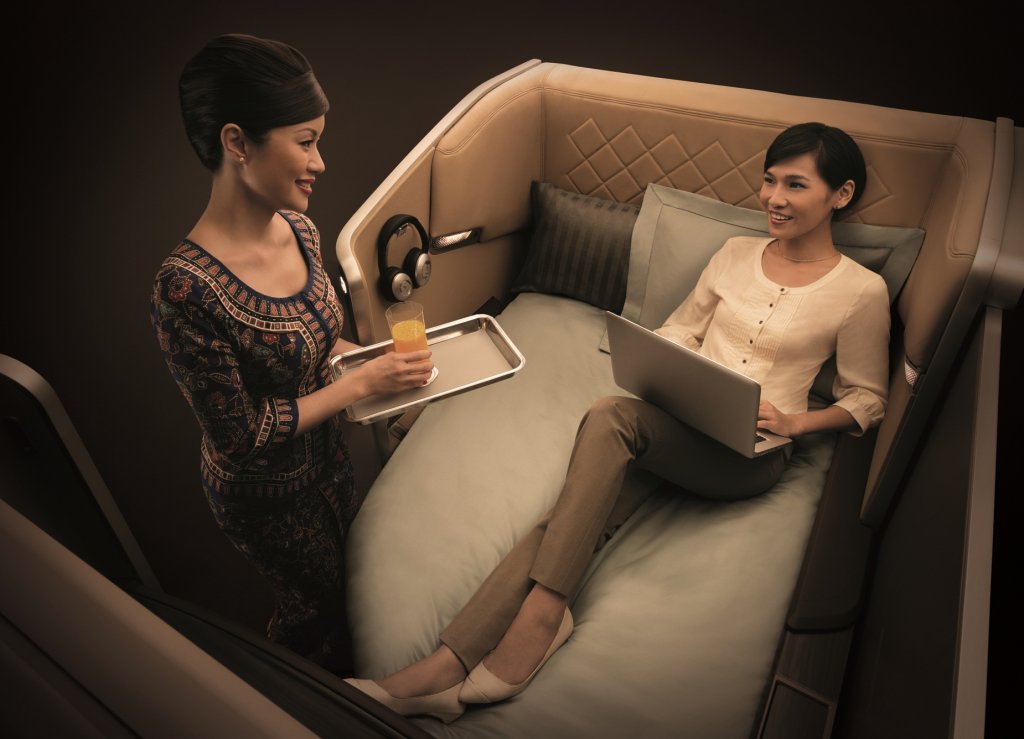 The airline's luxe double-decker Airbus 380 has caused such excitement since its launch for good reason. Features include roomy flat beds (if you've booked right next to your significant other, it's almost like being on a normal bed!) and sliding doors for complete privacy.
Ed note: Not quite high enough to protect your shenanigans from prying eyes, but we'll take it.
#1 Etihad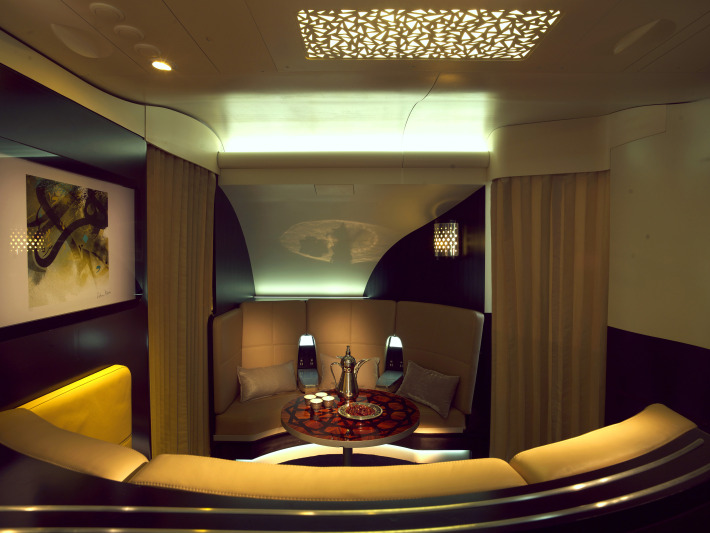 The. Ultimate. Sex. Appeal. Etihad's award-winning A380 'Flying Hotel Rooms' boasts many aviation firsts: the First Class 'Apartments' comprise of a single aisle wide body compartments accommodating full-sized beds, mini-bars, swivel TVs and vanity mirrors (to keep the tousled hair in check). Then there's The Residences – a three room suite for two with a double bed, a bathroom, and butler  and chef services. And we all know how hot hotel sex is…
Ed note: You can definitely get up to no good in here – space, mirrors, well, we could go on.
P/S: While these cabins may seem private, they aren't soundproof…you know, just in case you forget and other passengers or the crew members can hear you (over the sound of the engines).
C'mon. Share with us your naughty travel tales.