If you read our mantra, it says "like you, we love to travel but we think that staying at beautiful places shouldn't come with a hefty price tag."
Well, if our flash sales weren't doing it enough for you, we were posed with the challenge of finding 5 best luxury hotels and resorts for under 150USD a night. So we respond with, #challengeaccepted.
Mind thee, these are regular priced on our site, so imagine what our flash sales are like!
#1 Hansar Samui, Koh Samui, Thailand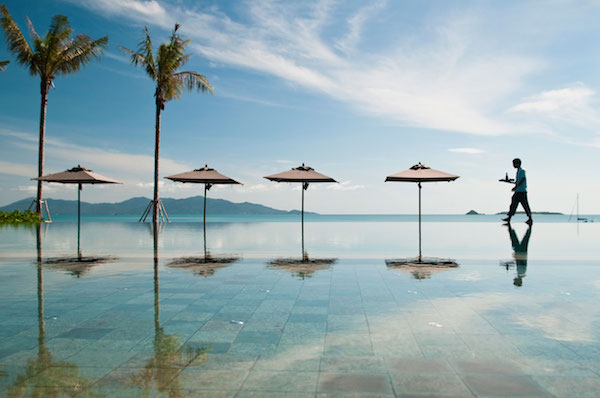 What: Hansar Samui is just 10 minutes away from the airport and this stunning beachfront property has 74 truly yummy rooms for you to choose from. With the option of a sea view 360 degrees all around or beachfront, be swept away wherever you are.
Why: Turquoise waters and golden sands beckon. Who are we to say no? Also: Try out Chef Stefan's Maine Lobsters, freshly flown in from Canada, Japan and France.
#2 Emeralda Resort Ninh Binh, Vietnam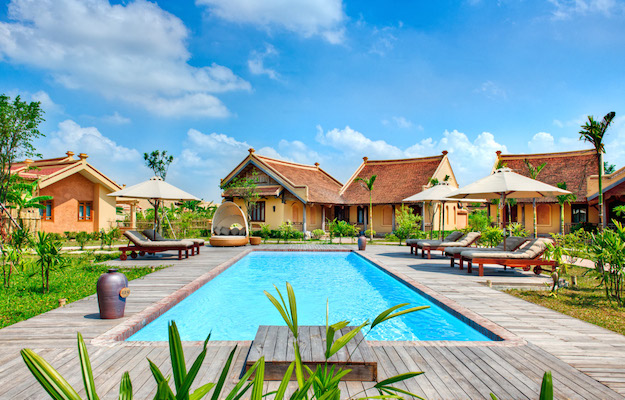 What: Live it up in the capital. Right on the precipice of Van Long Nature Reserve, Emeralda boasts 172 villa style rooms built by natural materials. Impressive. The whole compound looks like an old-school palace ground, with an immense (and we mean massive) glittering pool out front (not pictured).
Why: When you're not busy lounging and admiring the architecture, go for a therapy session at the La Cochinchine Spa – it's said to be divine. Want out in nature? Have the resort arrange a private excursion or tour with a picnic to boot.
#3 Ize Seminyak, Bali, Indonesia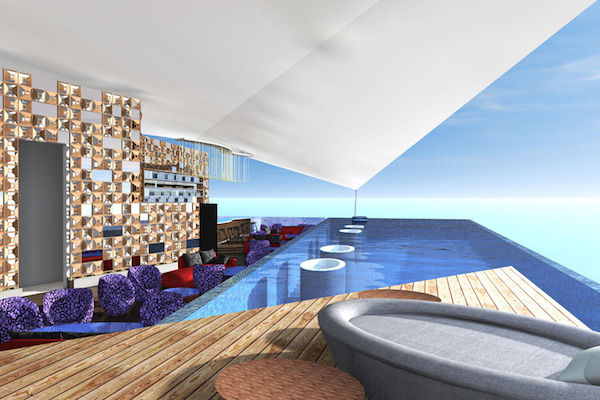 What: If for some odd reason you're not a villa person, IZE is the way to go; it's smack in the middle of 'eat street' of Seminyak, and designed for a stylish, savvy you. By the same people who made the Bale and the Amala, the IZE is a compact slice of heaven with a rooftop pool, gym and library.
Why: We love the fact that it's linked to the Amala, which has stellar spa treatments, just 5 minutes away, too!
#4 Hotel de la Paix Cha Am Beach, Hua Hin, Thailand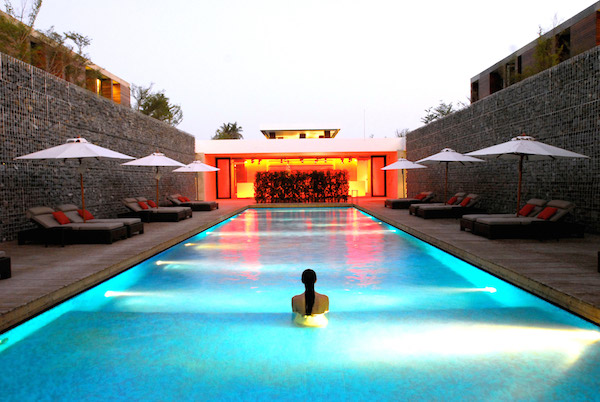 What: It's on the beach, not near, not in front of, but on the Cha Am beach. De la Paix has 79 modernly appointed rooms that surround the infinity pool and overlooks the ocean. If you're feeling contemplative, you'll find many a private courtyard with lush foliage; perfect for moments of deep thought.
Why: Its thoroughly relaxing ambience seeps through everything, right into your pores. Built in home theatre systems make sure you're never too far from civilisation, and the spa is so comprehensive, it'd be a shame if you don't try out every treatment.
#5 Hotel 1888, Sydney, Australia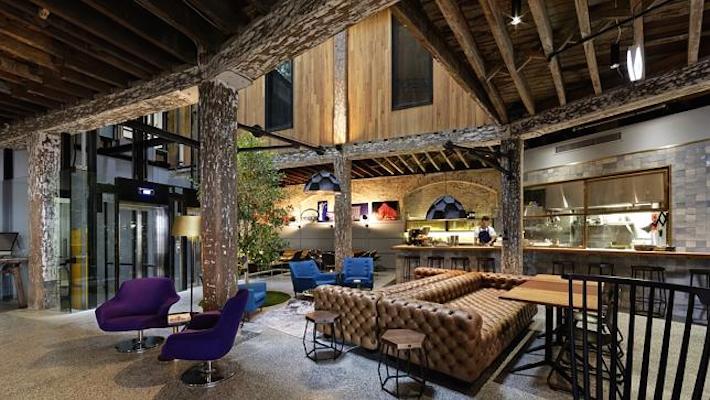 What: Rustic is beautiful. The Hotel 1888 down under has rooms that all boast 3m high ceilings, exposed brick walls (great background for Instagramming!) sound-proofed period windows, bespoke furniture, recycled timber work stations and artwork by Aussie artists. We can't think of a better hipster dive.
Why: The architecture, though minimal, is stunning, and all rooms have free access to the Ian Thorpe Aquatic Centre, which is quite frankly, da bomb.
What do you want to see on this list, nomads?
Main photo credit: 1.