Foodies will surely love this.
Have you seen the latest on maps made of food? A bit confused? Well, food stylist Caitlin Levin, typographer Sarit Melmed and photographer Henry Hargreaves created a series of maps composed of food based on what a particular country is known for.
Travellers go around the world to visit beautiful sights, and we get to know a certain place better when we try its food. Remember the thrill of eating in hole-in-the-wall restaurants, drinking and laughing with fellow travellers, and bringing home some of these food to remember our travel explorations?
Check out these food-based maps and reconnect with cultures you've encountered along the way. Or perhaps, this may fire up your desire to finally book the next flight to your dream destination. Eat on! Rather, read on: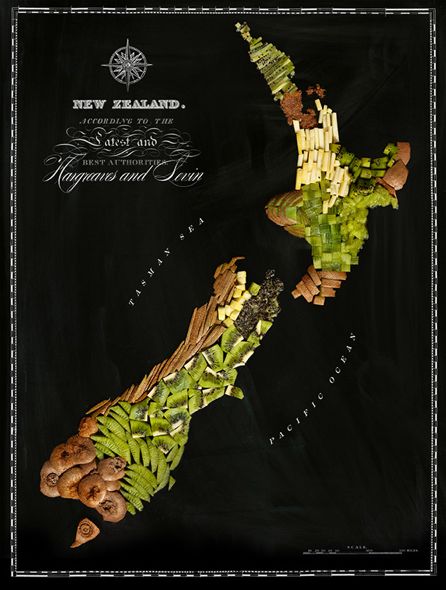 New Zealand and Kiwi (it's a fruity world!)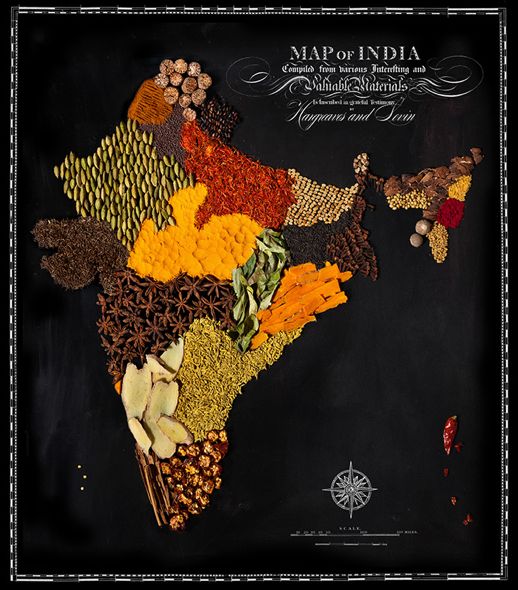 India and a whole lot of spices (Hot, hot, hot!)
Italy and tomatoes (think Pasta Kingdom!)
Japan and seaweed (Roll out the sushi and maki!)
United Kingdom and biscuits (In the mood for afternoon tea)
Africa and bananas and plantains (Did anyone say Safari?)
France and bread and cheese (No, Fries are not from France)
USA and corn (Texas Roadhouse yee haw!)
South America and citrus (The Caribbean awaits. Totally refreshing!)
Australia and shrimps (Throw another shrimp on the barbie!)
Photos via Hargreaves and Levin