Needing a little extra push to get you out of that post-December food and booze coma? These relatively easy bike rides are some of the most scenic and unique around – and all doable in a day. While Uber may be great and all, we're hopping on that fixie bandwagon…pedaling our way around 2016.
 #1 The Cycle Snake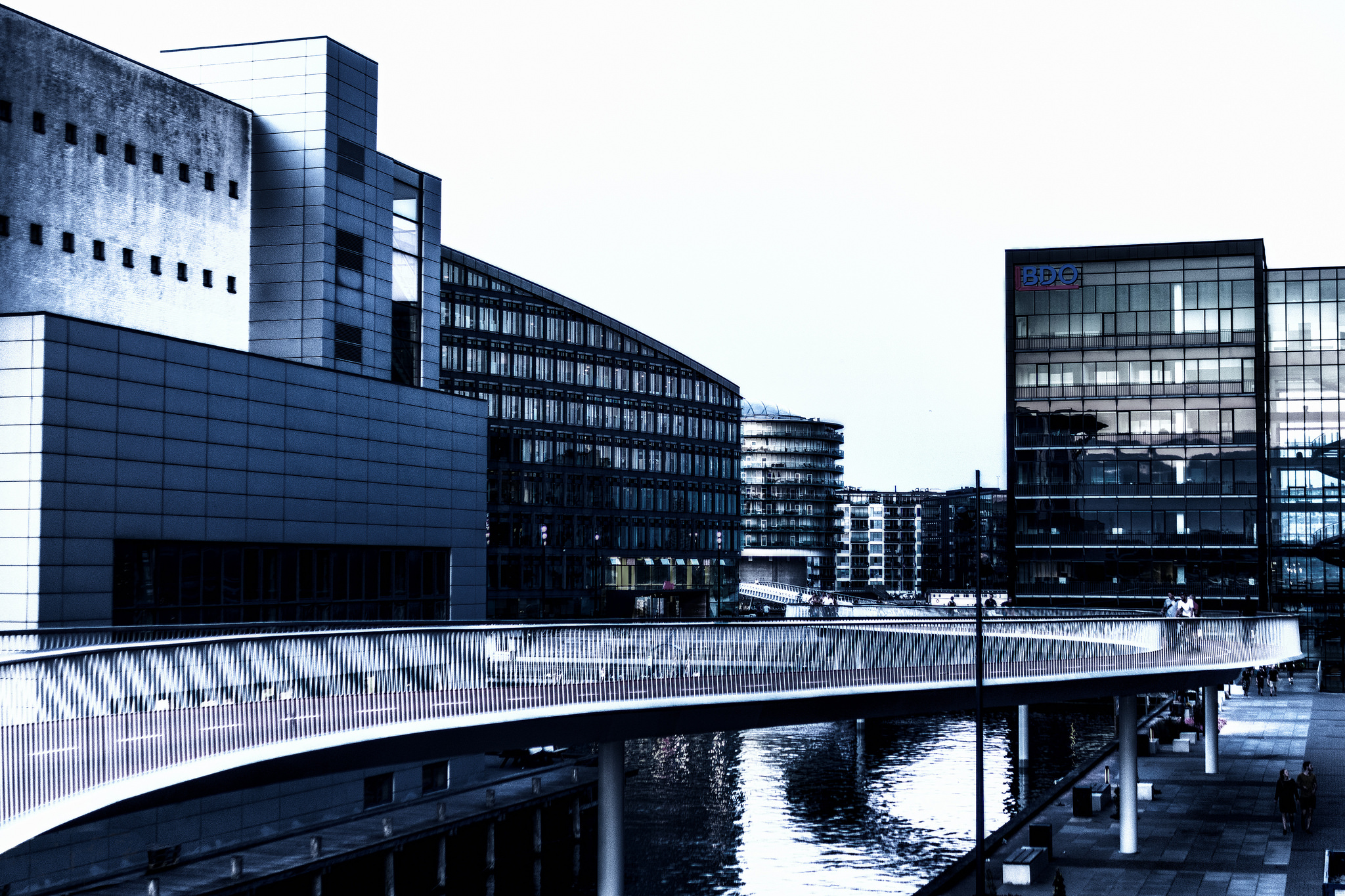 Where: Copenhagen
What: An elevated orange bike lane that quite literally snakes its way over the Bryggebro Bridge and Copenhagen's harbour. Designed by Dissing + Weitling, the Cykelslangen solves urban infrastructural issues for cars, pedestrians and bikes, meaning riders no longer have to lug their bike up the stairs of the Fisketorvet Shopping Centre to cross over. The 4 meter wide, 220 meter long pathway is one of the first urban designs in the world that architecturally and aesthetically puts the bike first.
#2 Sun Moon Lake
Where: Taichung, Taiwan
What: Only a half hour bus or taxi ride outside Taichung (which itself is only a 50 minute high-speed train ride from Taipei) the 29 km Yuetan Bike Path is definitely doable as a day trip from the capital. With colourful boats, amazing sunsets, sandy beaches, and some modernist bridges thrown in for good measure, this trail is one of the most picturesque (and easy) bike rides in the world. Single? You may want to throw in a stop at the Longfeng Temple where you can say a little prayer to the god of matchmaking.
#3 Stanley Park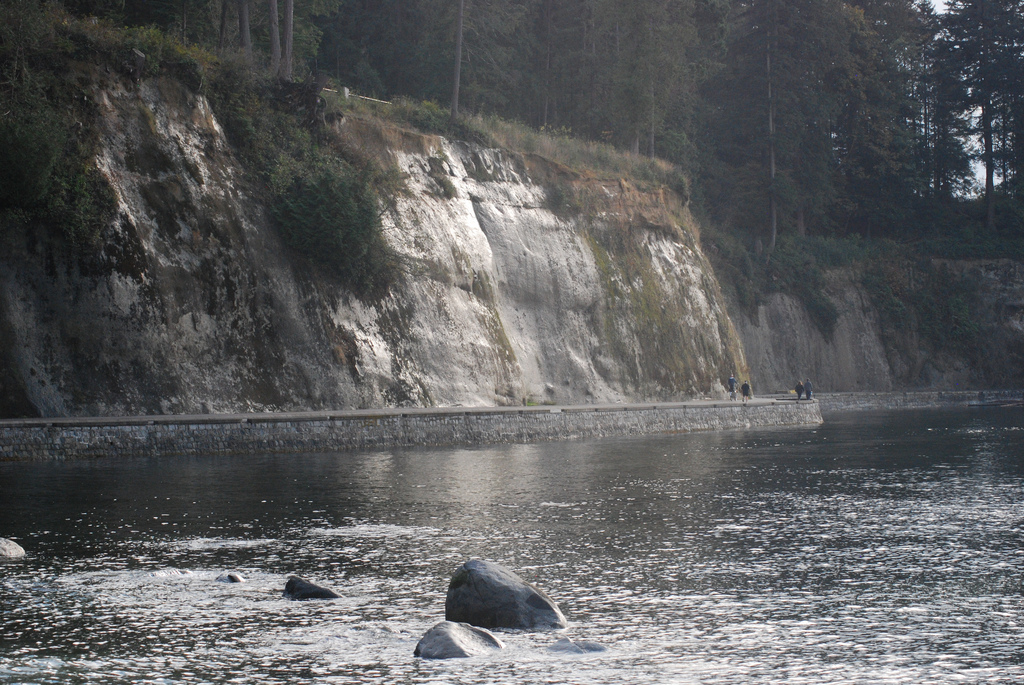 Where: Vancouver
What: Ask anyone in Vancouver one 'must see', and Stanley Park will invariably come up. Separating the downtown core from North and West Vancouver, the urban forest is home to old-growth Cedars, sandy beaches, a lagoon filled with beavers, Northwest Coast totem poles, and panoramic views of the entire lower mainland. The 11 km seawall around the park also connects with the rest of the city's waterfront bike paths, which just happen to be lined with restaurants, bars and cafes – meaning you're never too far from a cold one, or some fresh Pacific seafood the city is famous for.
#4 Templehof Airport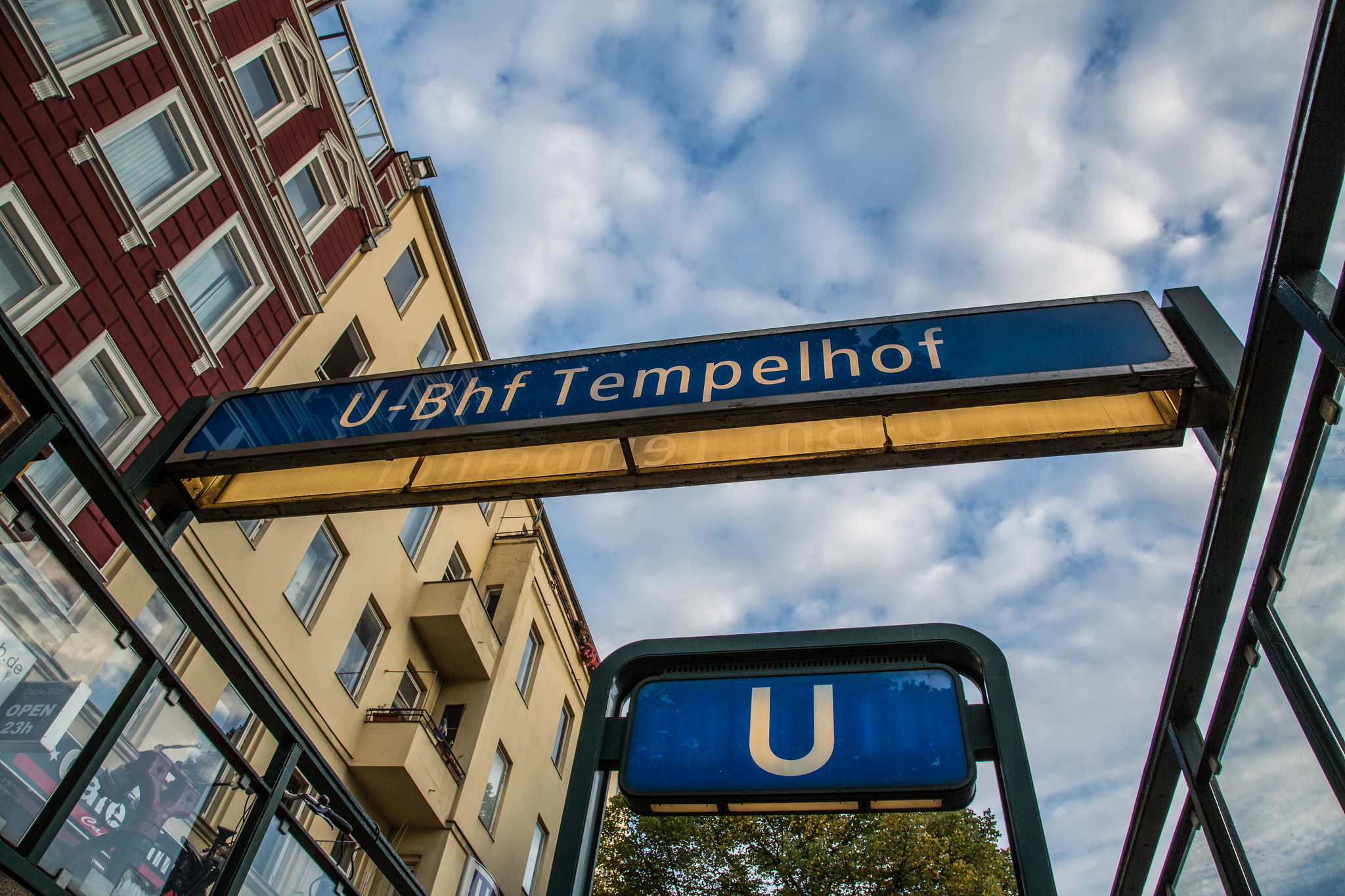 Where: Berlin
What: Down in the southern Templehof-Schöneberg district, the decommissioned airport once used by Hitler has now been converted into a huge, publicly accessible green space. In true Berlin fashion, the runways have become an urban playground, allowing you free reign of the tarmac without causing a panic. A super popular locale for flying kites, the vintage airport also hosts music festivals, fashion trade shows and DMY – Berlin's annual international design festival.
#5 Naoshima Island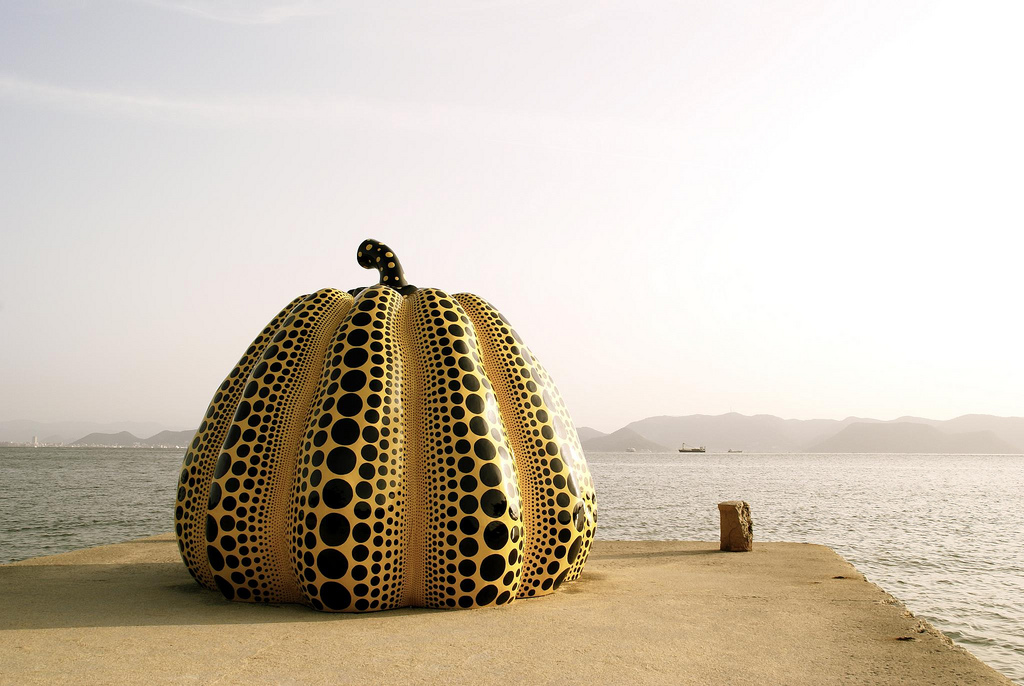 Where: Naoshima, Japan
What: Also known as 'Art Island', Naoshima is one for the bucket list for art and architecture enthusiasts – and best seen on one of the many bikes available as you arrive to the island by ferry. With multiple architectural projects by Tadao Ando and Ishii Kazuhiro, the island is also one of the main locales of the Setouchi Art Triennale which kicks off this March. If that wasn't enough to pique your interest, Naoshima has a Mediterranean-like climate, sandy beaches, and a laid-back vibe that makes for a perfect Japanese getaway, nicely balancing Tokyo or Osaka's more hurried pace.
#6 Hovenring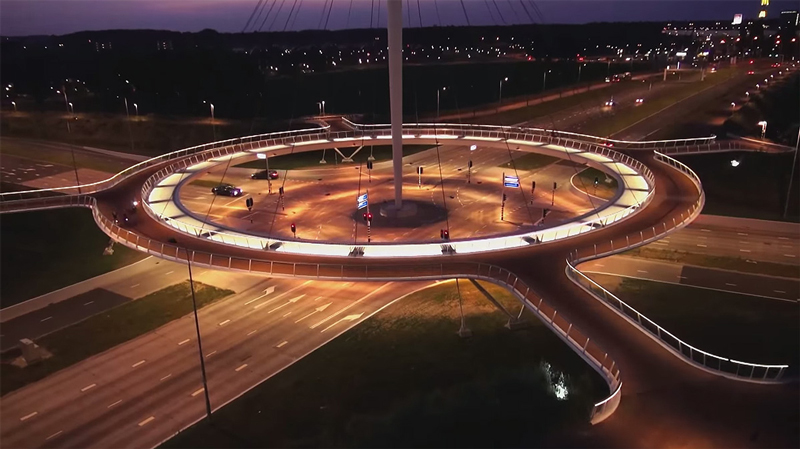 Where: Eindhoven, Netherlands
What: Built in 2013, this suspended circular bridge in Noord-Brabant is the first and only of its kind. Designed by IPV Delft, the shared bicycle and pedestrian ring adds to the already extensive bike path network that has made the Netherlands famous for their pedal-centric planning. Just one more reason to go beyond Amsterdam and explore the bike-friendly (and flat) countryside.
#7 The Strand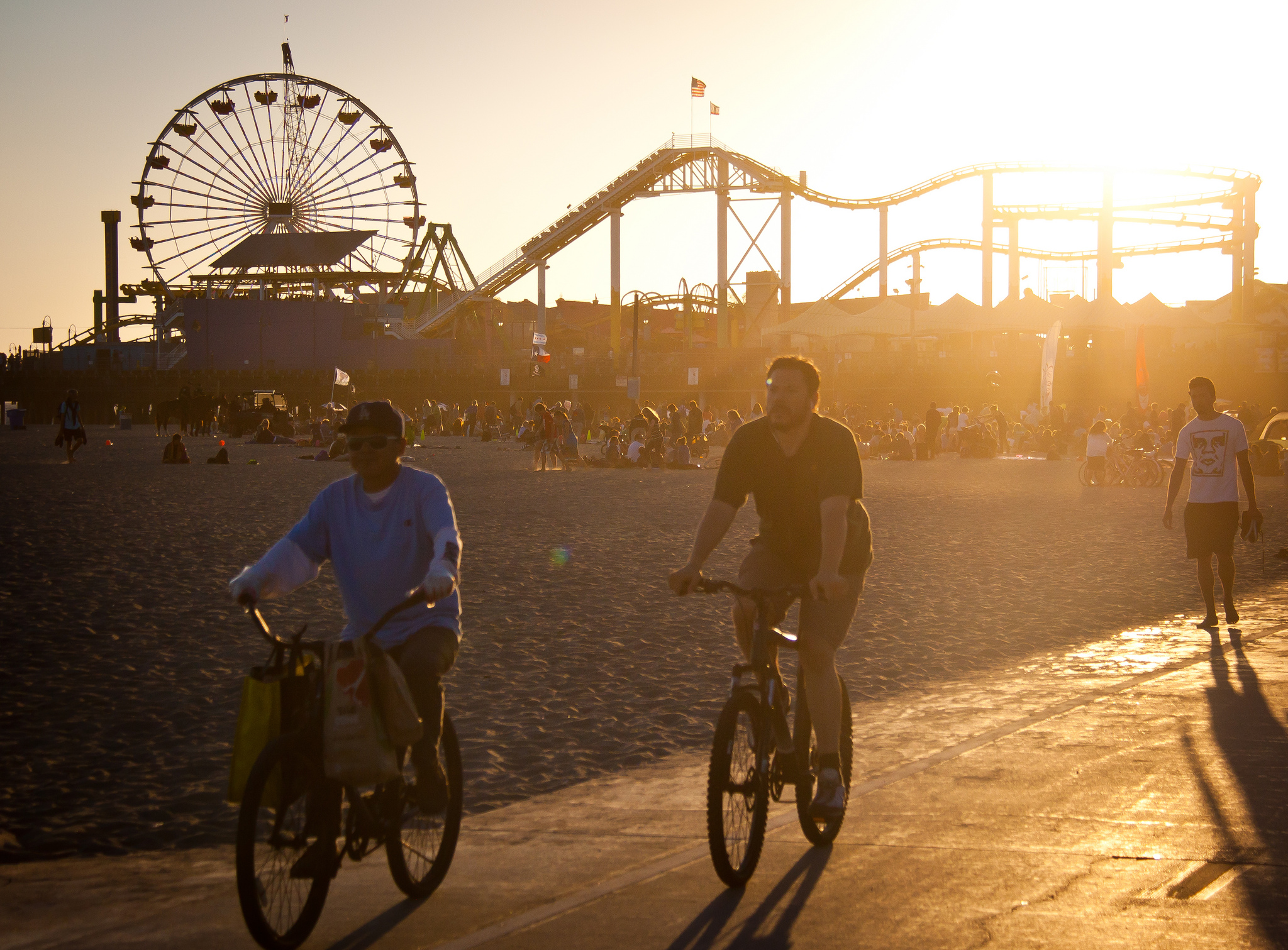 Where: Los Angeles
What: It's super touristy, it's kind of cheesy, but it's 35 km (one way) of sandy beachfront, palm trees and LA sun! If you're planning on doing the down-and-back thing but aren't up for the full 70 km, start your bike ride in Pacific Palisades and turn around near Playa Del Rey. You'll pass by the famous Santa Monica Pier and Venice Beach, but if you can push it (and you should), the Manhattan Beach Pier a little further South is just as picturesque with fewer selfie sticks running amok.
 #8 Nam Sang Wai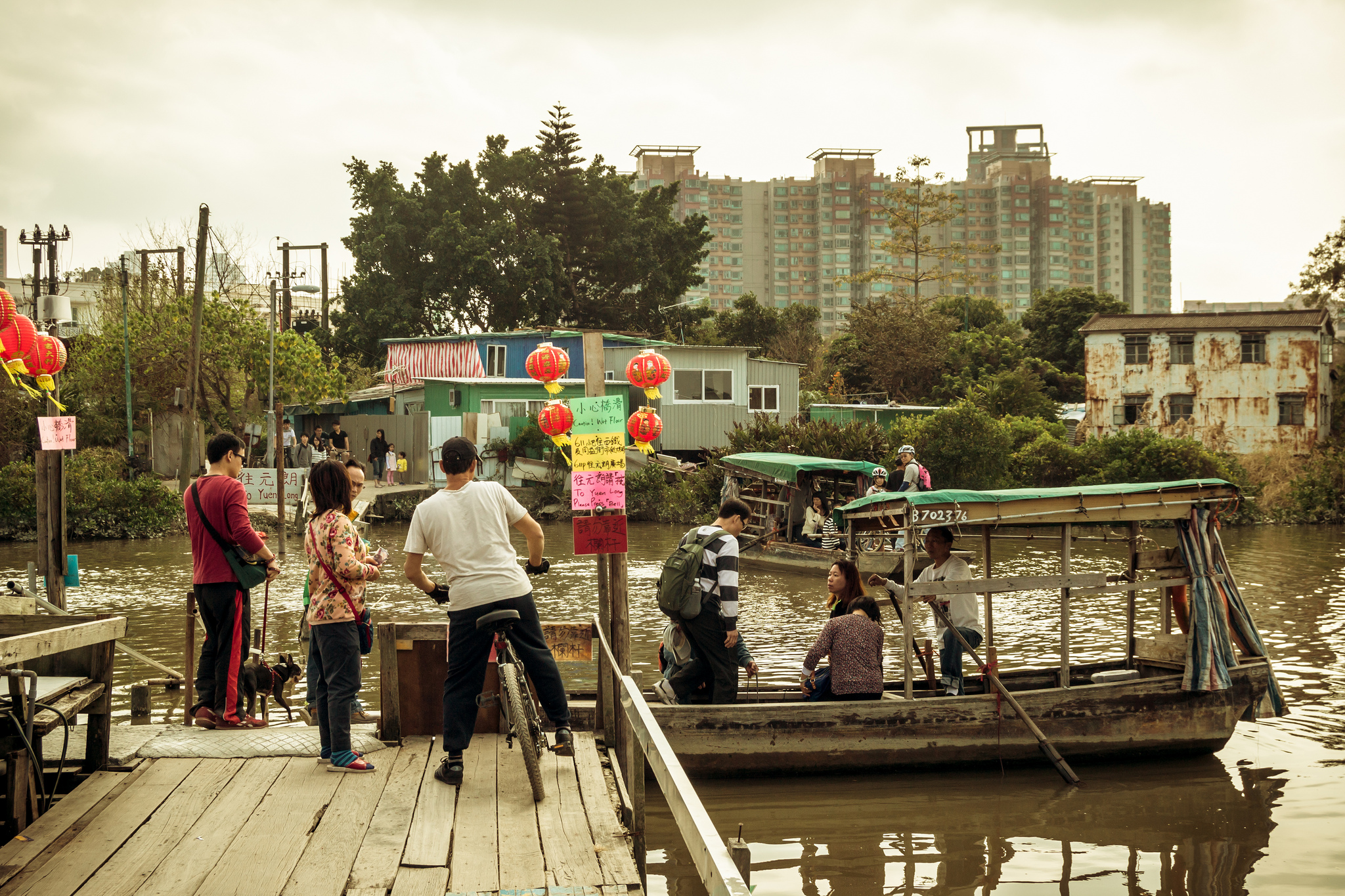 Where: Hong Kong
What: Escape the concrete jungle and head out to Yuen Long where a super leisurely 5 km bike path runs alongside the banks of the Kam Tim and Shan Pui Rivers. Popular with film crews and bird watchers, the abandoned farms and pastoral setting are a world away from Central yet minutes from the MTR. No bike? No problem! You can rent them from the Tin Fung Bicycle Company a block away from the Yuen Long MTR. And, the trip wouldn't be complete without a ride on the Nam Sang Wai River Ferry, the last of its kind in Hong Kong.