Not that kind of lucky… we're thinking more the four-leaf clover, horseshoe-type luck. Getting lucky around Asia means sometimes following centuries old traditions, and in one case visiting a modern Guinness Book of World Records' holder. If you're feeling like your planets are permanently in retrograde, or haven't found 'the one' just yet, you might want to take some notes.
#1 Fushimi Inari Temple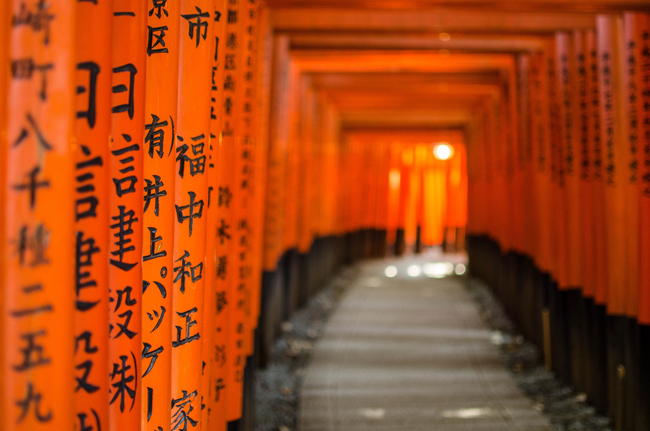 Where: Kyoto
What: Pay a visit to this Shinto shrine at the base of Mt. Inari and meander through the thousands of torii gates that line the trails. The most important of all shrines dedicated to Inari—the god of rice—paying your respects here has long been associated with blessings in the financial and entrepreneurial departments. Thinking of getting into the startup game? A trip to Japan could in fact be a lucrative write-off. The best news is it's free, and accessible by public transit—how's that for some good financial luck?
#2 Fountain of Wealth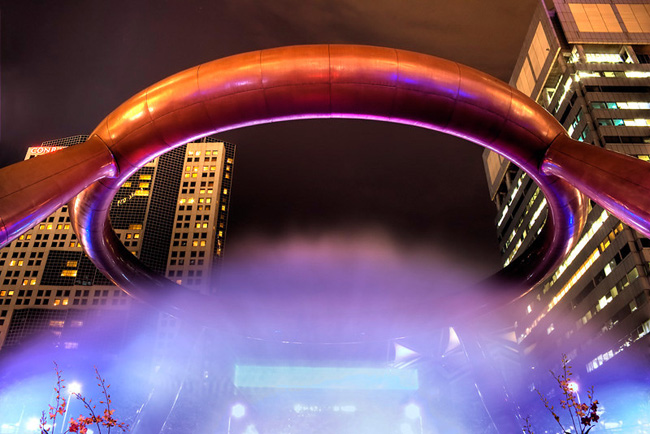 Where: Singapore
What: While the Guinness Book of World Records recognises the Fountain of Wealth at Suntec City as the largest fountain in the world (golf claps), those adhering to feng shui principles have been flocking to the fountain's centre believing in its positive qi force and general properties of good luck. The entire Suntec City was built according to feng shui principles with the five towers surrounding the fountain representing a left hand emerging from the ground. The fountain supposedly forms a ring in the palm of this hand symbolising the retention of wealth. Shutting off at certain times of the day allows visitors to enter the middle ring of the fountain and touch the 'lucky water' (or steal some coins). When the fountain turns back on, you can also dedicate a laser message to be projected onto the water which may boost your luck in other departments.
#3 Lovers' Rock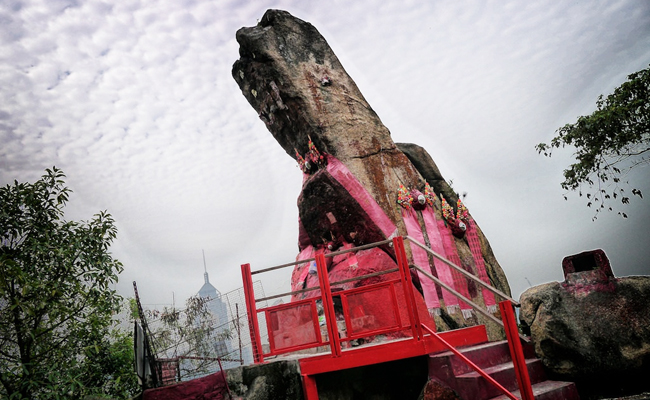 Where: Hong Kong
What: Trying to get pregnant? Looking for a man? Worried your guy might have a wandering eye? This nine metre tall granite (and phallic shaped) stone along Bowen Road may just be able to help you out. The supposed home of the God of Love, a trip up here offers great views of Wan Chai to boot. Mostly visited by the single ladies, during the Maidens' Festival in mid-August it's quite the spectacle to see. And, if you were wondering what an appropriate offering might be for the God of Love ? Roast chicken, oranges, a bottle of wine, suckling pig, joss sticks, prayer papers, and good ol' fashion money seem to work well.
#4 Masangin Alun-Alun Kidul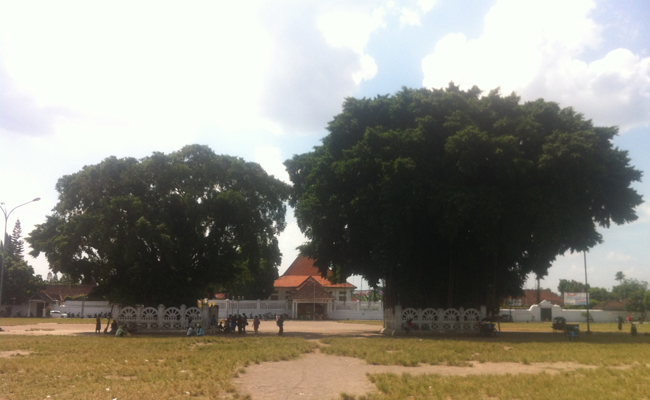 Where: Jogjakarta
What: Don't miss this rather cheeky game after visiting the Taman Sari Water Castle. At the rear square outside the castle-proper lie two Banyan trees and several kids offering to rent you a blindfold. According to legend, the two trees hold a mythical rajah (traditional tattoo) that protects the Taman Sari Castle from those with evil intentions. It is believed that only those having a pure heart can make their way in between the Banyan trees. At over 20 metres between them, it shouldn't be that difficult, but it's definitely a fun way to try your luck (and test the pureness of your heart).
#5 Xia-Hai City God Temple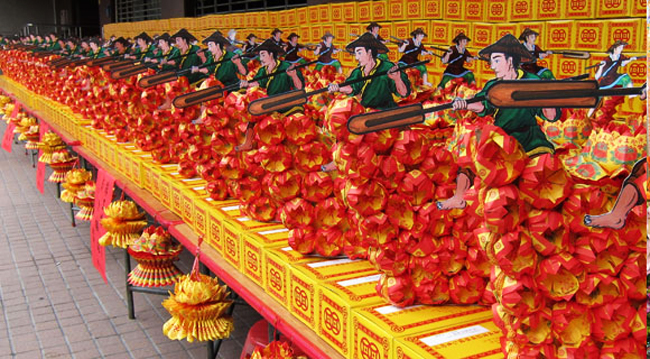 Where: Taipei
What: Pay a visit to this temple if you're looking to change your luck or receive blessings in all matter of things—but be warned, you're going to have to work for it. Following a ten-step ritual, visitors pray to the City God and his wife—who bless married couples, Yi-Yong Gong—who will protect from the wicked, and Buddha—who should impart wisdom, a peaceful mind, and good fortune. But don't stop there: Lighting a fortune lamp—be it the Peace lamp, Bright lamp, Wealthy lamp or Healthy lamp – helps brings good luck to that corresponding life-department that may need a little luck-kick. And finally, don't forget to activate your fortune shoes (you did remember to bring your fortune shoes) by rotating them three times clockwise above the incense burner outside the temple to bring good luck to your family and ensure a happy relationship—they are the good luck charm of the wife of the City God after all.
Come on get lucky…
Image Credits: Main, 1, 2, 3, 5