As the world's only city that's located on two continents, Turkey fuses not only the culture and charm of both Europe and Asia – but also the flavours. And if there's one thing you can count on in the country's most populous city is that you will eat and drink well (you'll be thinking of the dishes well after your post-holiday blues are cured). So if you're headed to Istanbul, don't miss eating at some of our favourite Istanbul restaurants.

Read our list of amazing things to do in Turkey.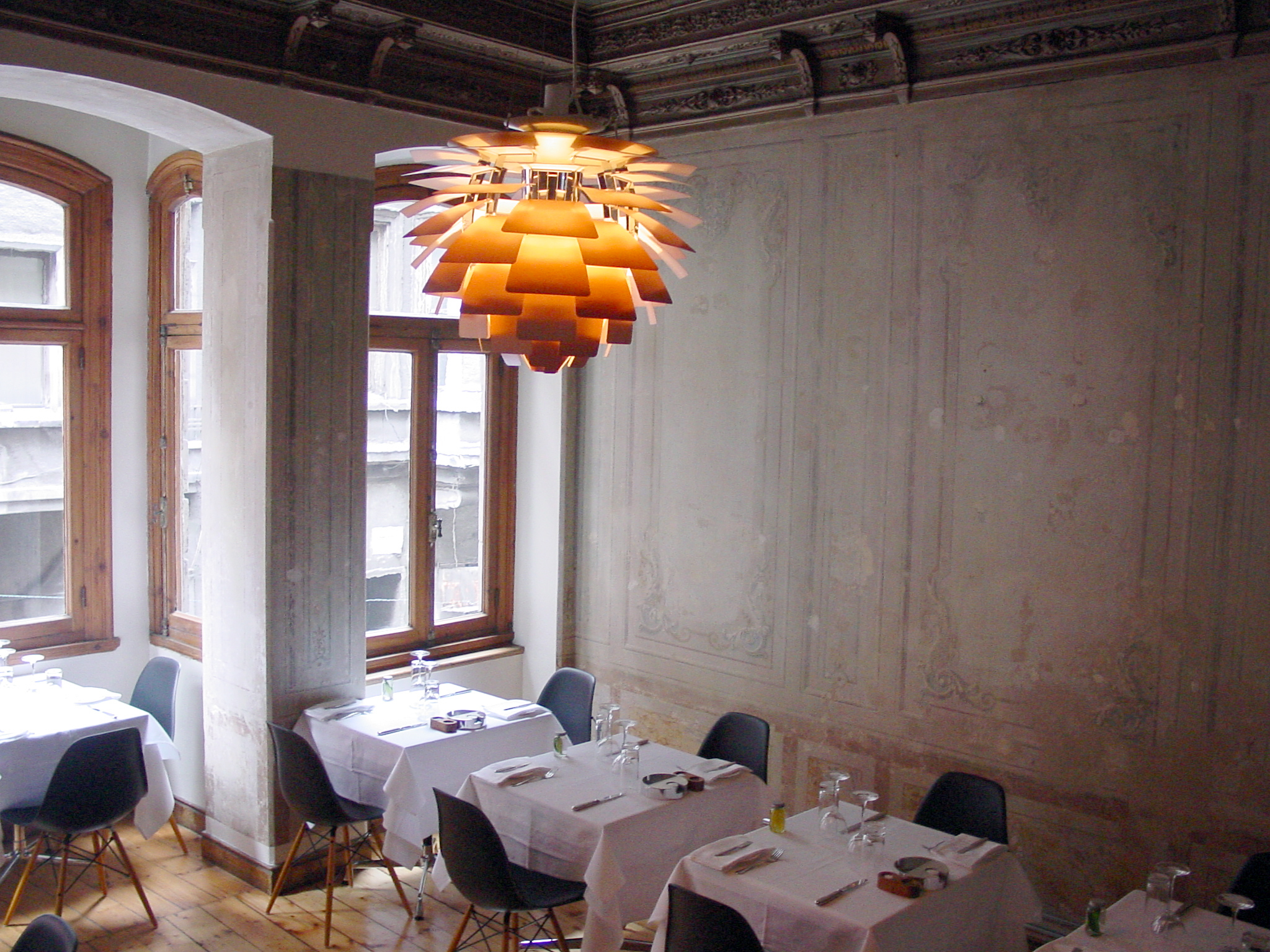 Attached to the fine arts Sakıp Sabancı Museum that overlooks the Bosphorus, Changa (which means 'mix' in Swahili) has remained as one of the city's most glamorous eateries since it opened in 2001. With a menu that's helmed by New Zealand-born chef Peter Gordon of London's The Providores, Tapa Room and Kopapa, traditional Turkish dishes take on modern sophisticated twists.
Try the: Their olive-oil-braised kenger (spanish oyster plant) with poppy seeds and shiso leaves, grilled lamb chops with firik (smoked bulgur), pilaf and harissa.
Address: Siraselviler Caddesi 47, Taksim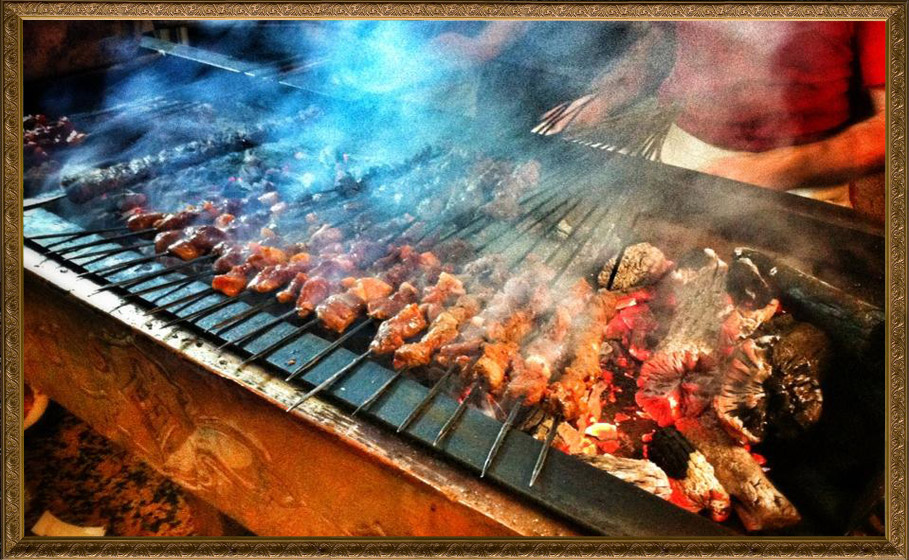 There's absolutely no way you should leave Istanbul without eating some kebabs and the best place to do that is at Zübeyir Ocakbaşı. A favourite among locals and travellers alike, this grill house uses only the best meats and freshest seafood, all charcoal-grilled to perfection on their traditional copper hooded hearth.
Try this: Their freshly made meze (especially the Balkabaklı ezme if you like squash) and grilled meats, the Kuzu şiş (lamb) and Ciğer şiş (liver).
Address: Şehitmuhtar Mah. Bekar Sok. No: 28 Beyoğlu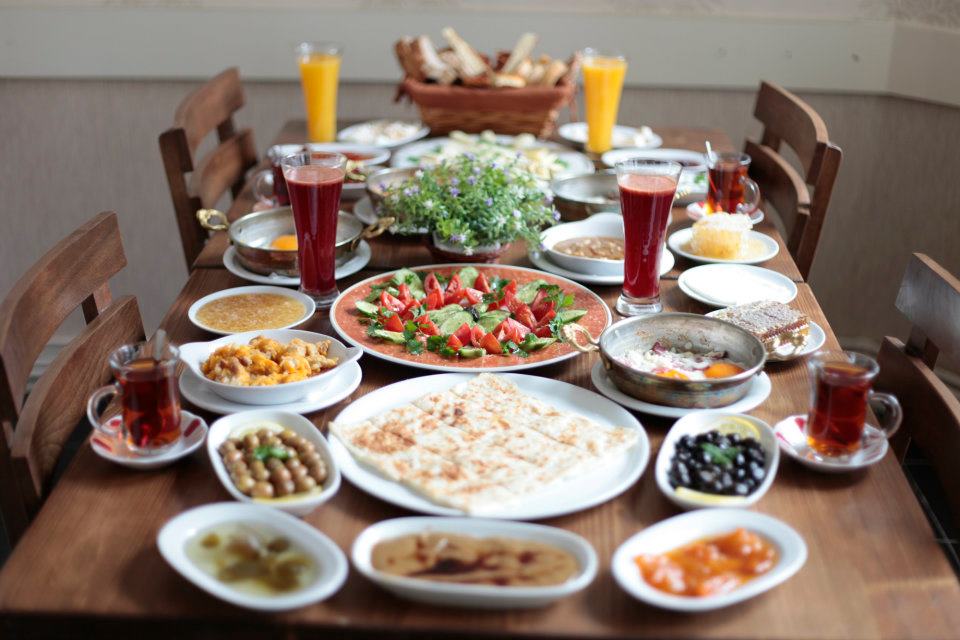 There is no better place to start your day in Istanbul than at Van Kahvaltı Evi, where breakfast is an elaborate, sumptuous affair  inspired by Eastern Turkey's Van region. Especially on weekends, this popular breakfast and brunch spot will often have people patiently queuing for tables, so be sure to get there early and try to nab a table on the sidewalk for people watching (don't worry — it will be worth the wait).
Try the: Go really, really hungry or in a group and order as many of the items on the menu, from their popular eggplant pancakes, kavut (roasted wheat flour blend of honey and walnuts), jajı (a dip made of yogurt and cottage cheese) and toasted gözleme (flat bread filled with potato, cheese or meat).
Address: Defterdar Yokuşu No.52/A, Cihangir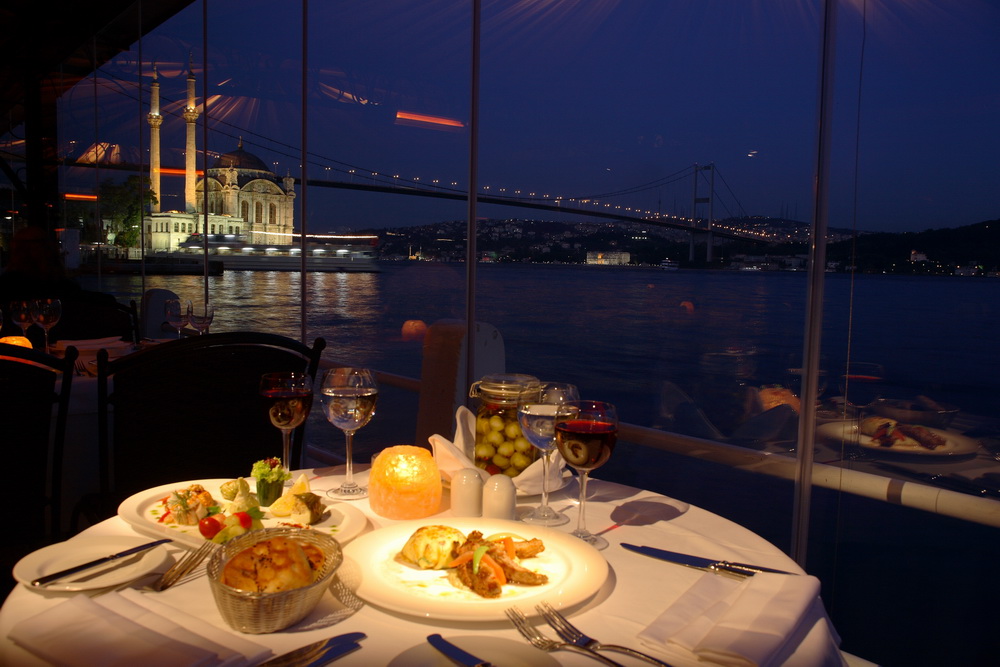 If you want to experience dining as the sultans once did, head to Feriye Lokantasi that's located near the Dolmabahçe and Çırağan Palaces. With a menu of traditional Turkish and Ottoman dishes, the restaurant owner Vedat Basaran researched and studied ancient texts to serve up authentic, time-honoured recipes that have been adapted to modern day palates.
Try the: Pastırma (spicy cured beef) that is wrapped in vine leaves and mantı (filled pockets of dough) with butter and fish stuffed with pignolia nuts and served with pepper sauce, all of which hark back to mythological methods of food preparation.
Address: Kabatas Kultur Merkezi, Ciragan Caddesi 124, Ortakoy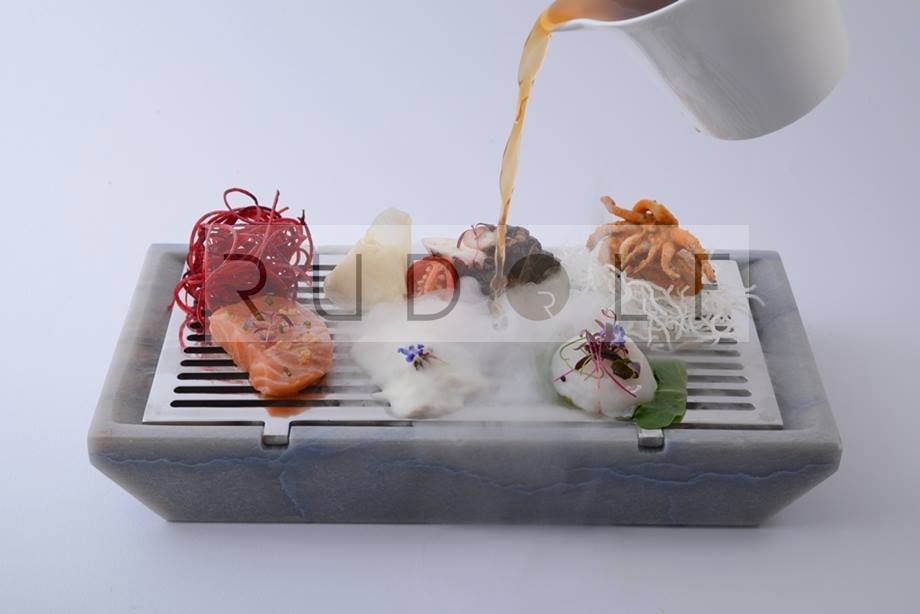 Located in the heart of Karaköy, world-renowned Dutch chef Rudolf Van Nunen takes patrons on a gastronomic adventure with his delectable masterpieces that are presented in elegant, artistic flair. Using the freshest seasonal ingredients prepared according to the Slow Food concept, Nunen combines flavour and texture in dishes that are unique and memorable.
Try the: The menu changes seasonally to ensure only the freshest ingredients are used. For a little bit of everything, start with the seafood teaser that includes octopus, calamari, sea bass, salmon and scallop, followed by the porcini risotto with winter truffle.
Address: 10 Karaköy Hotel, Kemeraltı Caddesi No.10
Ready to write your own Turkish tale?
Image credits: Main, 1, 2, 3, 4, 5.