Dubbed in 2012 as "the next big thing" by top American food critic Andrew Zimmern, Filipino cuisine has steadily gained popularity across the globe. Unlike usual Asian favorites like Japanese or Chinese cuisine, Filipino food is heavily marked with European influences—creating Southeast Asian flavors with the use of Spanish culinary techniques.
Today, the Philippines has become a must-see destination not just for its beautiful islands, but also for its culture and food. Next time you book a flight to the Philippines, make sure to check out these local standouts.
Read also: 6 Reasons You Should Travel to Philippines Next 
#1 Bale Datung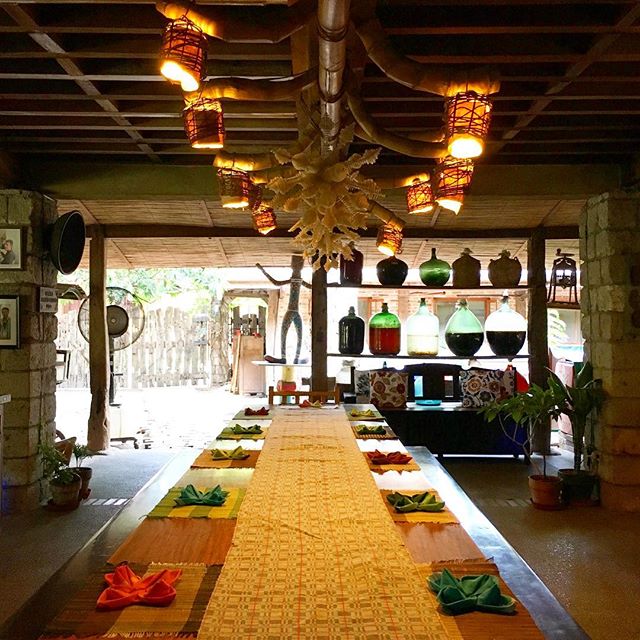 Bale Datung in Pampanga province is the literal home of Chef Claude Tayag's family, which they open to the public strictly for reservations only and occasionally for pre-arranged lunches. The private kitchen serves the best of traditional and innovative Kapampangan food, gaining the attention both locally and abroad, including the likes of Anthony Bourdain himself. Insider tip: Check out the 'Anthony Bourdain' men.
#2 Purple Yam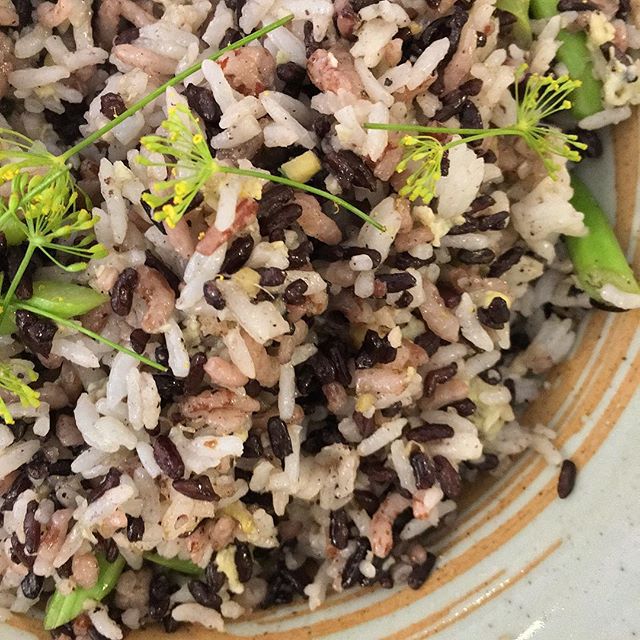 Purple Yam is one of the many pioneers in globalizing Filipino cuisine. Purple Yam Malate, set in a 1950s ancestral home, was born out of chef Amy Besa's love for the Philippines and her goal of leaving a legacy by passing on her knowledge to passionate culinary students. To ensure quality and the freshest ingredients, Purple Yam is only available by reservation. Fun fact: They have a restaurant in Brooklyn, New York.
#3 Aristocrat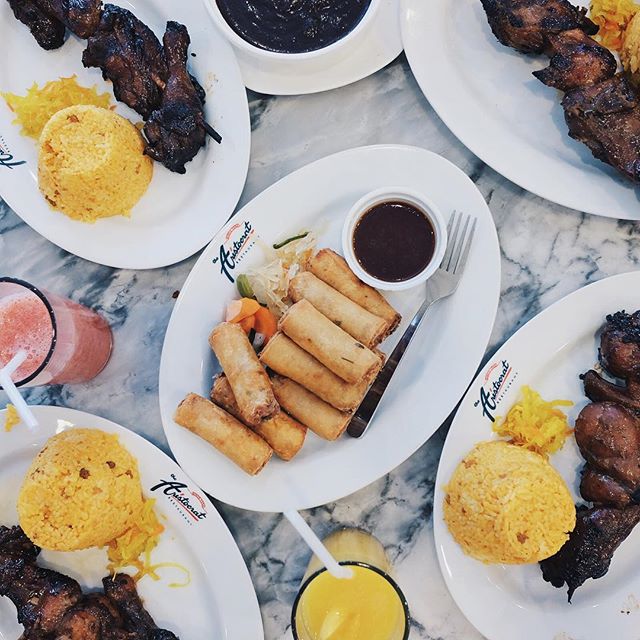 When doors first opened for this 75 year-old restaurant, it was merely a small business venture for husband and wife Alex and Engracia Reyes. With their spread aptly described as "Food fit for Royalty", Aristocrat has always been and forever will be a family favorite in the Philippines. They're highly famous for their classic Fillipino-style Pork Barbeque and Chicken Barbeque. Insider tip: The Pasay branch gives a great view of Manila Bay.
#4 Balay Dako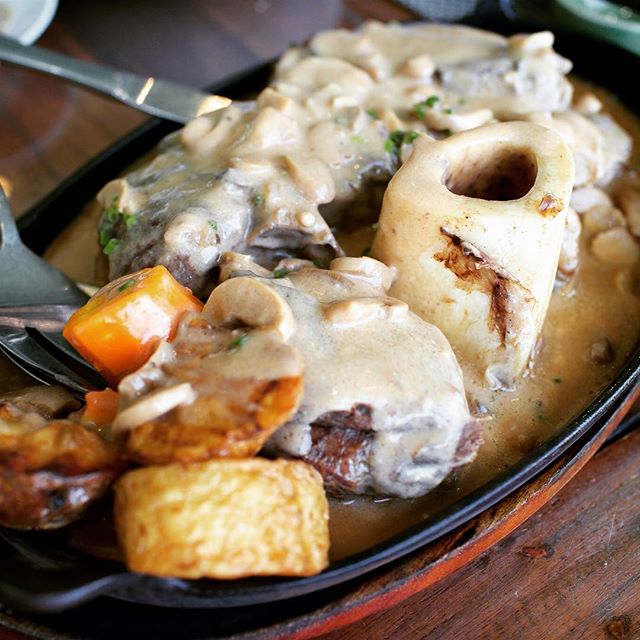 Balay Dako offers traditional and flavorful Filipino dishes by Chef Tony Boy Escalante, who has been awarded as part of the S. Pellegrino & Acqua Panna Asia's 50 Best Restaurants 2015 list. It is set in a 3-storey house in Tagaytay, a popular destination for cool weather in the south of Manila. Each floor of the restaurant serves a different vibe and a scenic view of the Taal Lake and Taal Volcano. Make sure to get their famous Sizzling Bulalo.
#5 Mang Larry's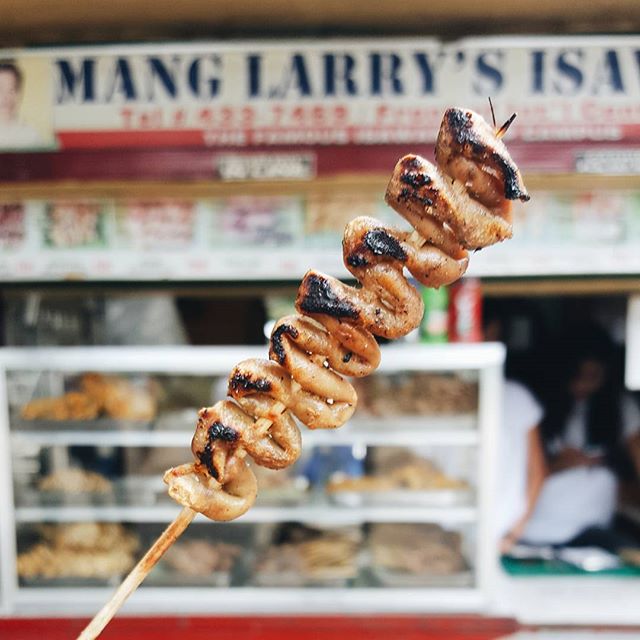 This food kiosk inside the University of the Philippines Diliman campus is considered as a go-to merienda fix of students craving 'isaw', the popular local street food made with chicken or pork intestines. The daily long lines are a manifestation of the organic success of this neighborhood institution.
#6 Max's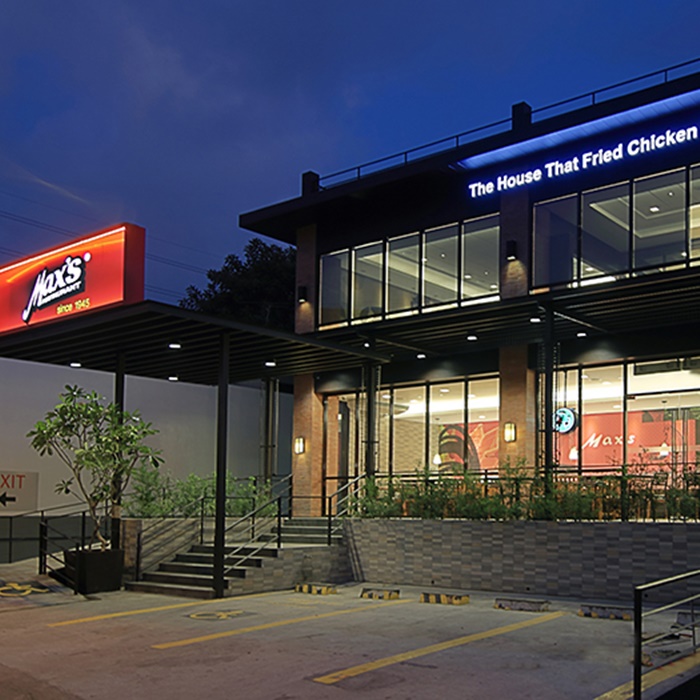 Known as 'the House that Built Fried Chicken', Max's is one of the largest and oldest restaurant chains in the Philippines. It is a popular choice for celebrations and a go-to pick for locals touring foreigner friends and relatives.
#7 Villa Escudero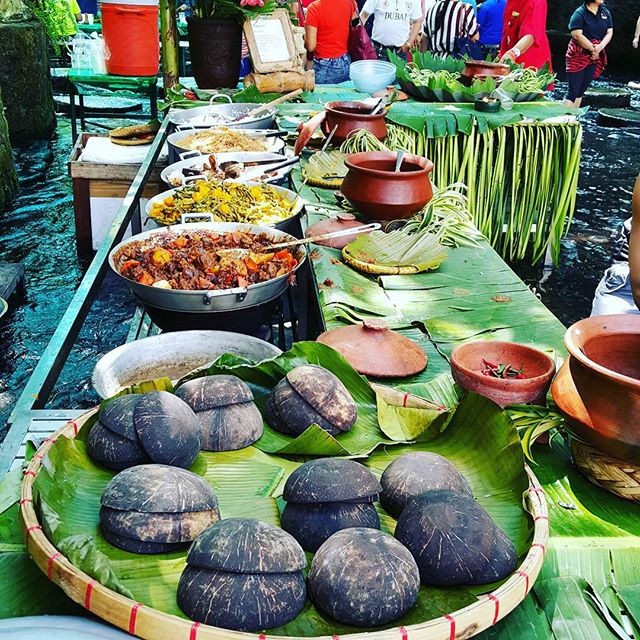 The Waterfalls Restaurant in the Villa Escudero Resort gives guests a scenic view of nature, as its bamboo tables are right next to the Labasin Falls. The restaurant promises diners a refreshing buffet meal while they're soaked from head-to-toe between courses. Guests are taken to the Waterfalls Restaurant by a carabao-drawn cart ride while being serenaded with folk songs by musicians in native Filipino costume.
#8 Denlim's Kitchen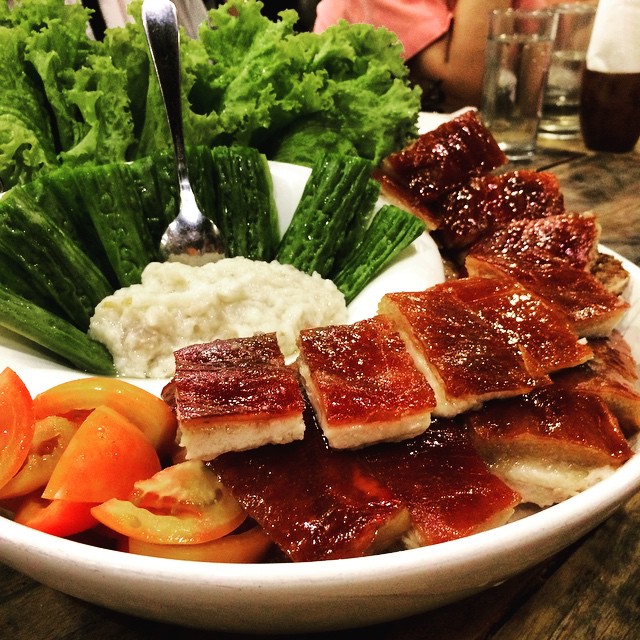 Denlim's Kitchen is a private dining kitchen showcasing Chef Dennis Lim's style of home cooking. Due to limited space, the restaurant can only accommodate around 24 guests each night, so reservations are a must. It offers a 7-course degustation with appetizing dishes such as the 5 Cheese Baked Mussels Casanova, Beef ala Dione, Shrimp Elena, and their best-seller, Pugon Liempo Wrap.
#9 Cafe Juanita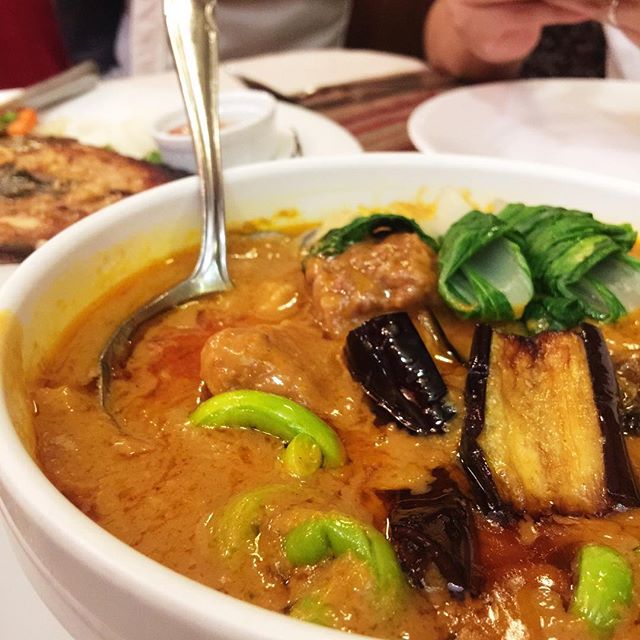 Cafe Juanita has been a long-time favorite in foodie neighborhood Kapitolyo. In spite of the restaurant boom in the area, this place continues to pack itself to the brim and provide great Filipino dishes to its guests. They're famous for their Bagnet Salad and Kare-Kare, a savory peanut stew with ox tripe and bee.
#10 Milky Way of Malate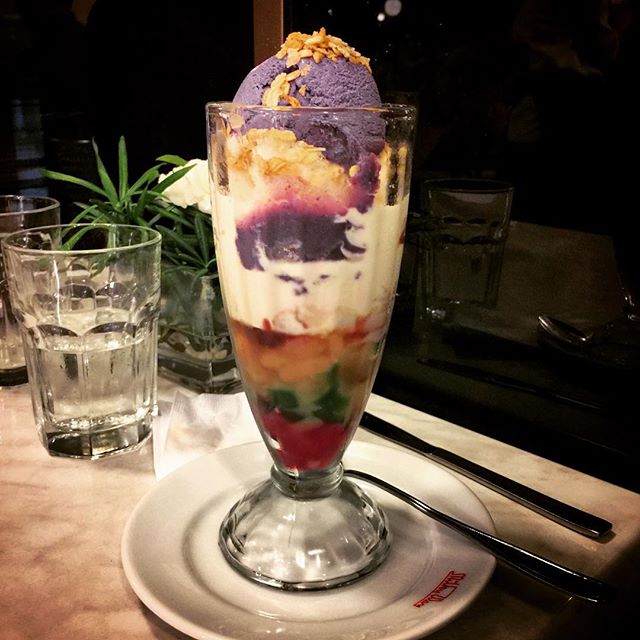 Milky Way first started in the early 1950s as a dairy bar, and until today it is known for its cool treats and traditional home-style Filipino cooking. The ambience of the restaurant combines nostalgic elements of Filipino culture. Locals and tourists are known to visit the restaurant particularly for the MW Special Halo-Halo, the classic Filipino dessert with shaved ice, evaporated milk, beans, fruits topped with purple yam and a thick milk custard flan.
Want more foodie tips for your next travel to the Philippines? Check out Booky.