Living in a city with what has been called the "best airport in the world" aka Changi airport, means the bar has been set pretty high. But unless you plan to never leave Hobbiton, you're going to run into a bad airport or two sooner or later.  Here's our list of the 5 you really should try to avoid:
#1 La Guardia Airport, New York City, United States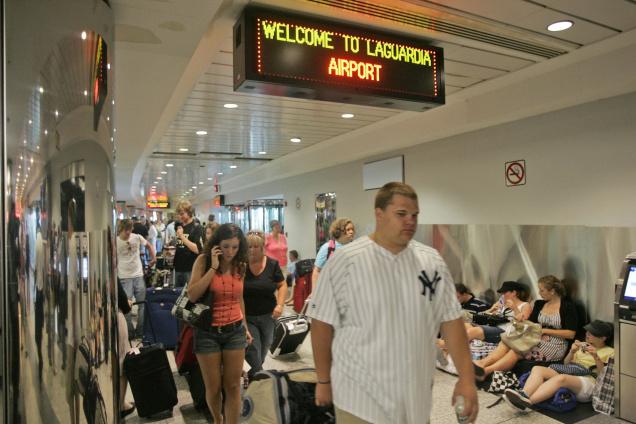 Where: Layover city. This is home to many a delayed or cancelled flight that happens domestically in the US and is notorious for being filthy, cramped and almost devoid of any cellphone reception. If that sounds okay to you, food options are also limited, and the airport isn't connected to much transportation save for a slow bus that's a little faster than your average granny.
How to survive La Guardia: You can choose to go through JFK instead, but that's not much better, so in short, bring a sleeping bag, some comfort instant food and hope for the best. Sleeping bag too bulky? Sneak away some blankets from the plane and you can makeshift a bed from there. Neck pillows would come in handy, too.
Silver lining: They plan to give the ol' La Guardia a 3.6 million dollar makeover that includes free Wi-Fi (!!) more food options and more parking, but for now, it's US$4.95 per hour for Wi-Fi, and a long, long wait ahead. Bleak, but at least there's a light at the end of the tunnel.
#2 JFK Airport Terminal 3, New York City, United States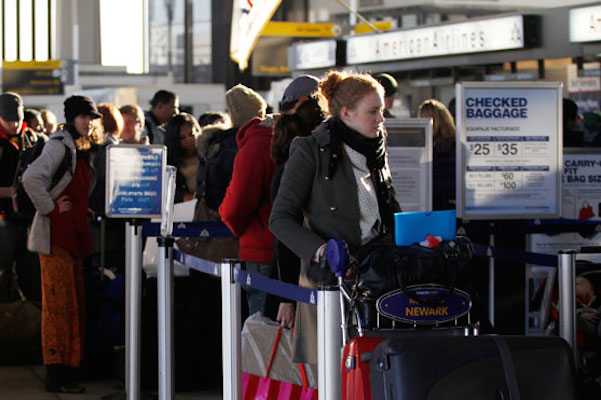 What: Built in the 1960s, this grandpa of an airport sure had its heyday back then, but remains not so impressive now despite being home to one of the world's greatest cities. Similar to La Guardia in terms of food options and things to do, JFK's checkpoint lines are normally overflowing, and the structures, in a crumbling state of affairs. Transport out of the airport is difficult and mind-boggling for tourists who are in large part, in The Big Apple for the first time.
How to survive JFK: Knowledge is key here; ask friends and family about all their experiences and have everything printed out. Your flight itinerary and your travel documents must be as organised as the UN Secretary General's peace plans. Have a book ready for those long lines, too.
Silver lining: It's all about the timing. Arrive at lunchtime or in the wee hours, and you'll have no trouble at all.
#3 Moscow Sheremetyevo Airport Terminal B/C, Russia
What: This airport has achieved the lowest ranking from the Skytrax (the organisation in charge of ranking and reviewing airports). The proud owner of 2 stars (there is no 1 star ranking… yet) the VO/BC only converse in Russian; so for those who don't, you better be buying that Lonely Planet book.
How to survive Sheremetyevo: Travel with a friend who can speak in Russian (ok, that's a bit of an ask) or pack a little bit more patience into your carry-on. If neither is available, buy some of that famous Russian vodka and drink the pain away.
Silver lining: Comfy couches and soft floors are abound in Terminals D and E for overnighters, and the airport is blissfully empty and mostly void of announcements so you can have a pleasant night.
#4 Paris-Charles de Gaulle, Paris, France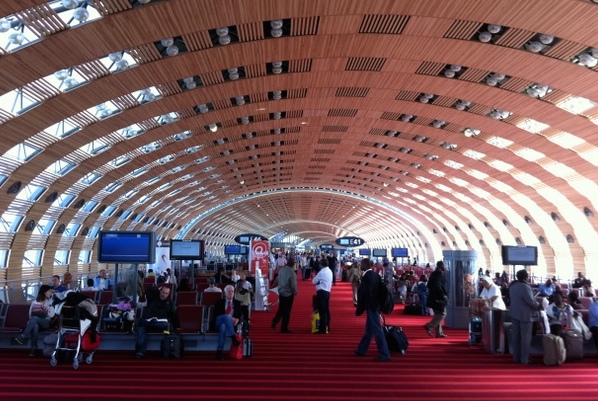 What: Dirty toilets with missing seats do not make for a first class airport and neither does lack of signage, missing information screens and maze-like structures. If you're not a frequent flyer to the Charles de Gaulle, prepare to wait an hour in the wrong queue. Mostly dismissive and cold, the staff does not make things any simpler, either. Food options are limited and expensive and terminals far apart from one another.
How to survive Charles de Gaulle: Ask before queuing. They may be cold, but if you're persistent enough, the staff will give you the answer you're looking for. Steal some peanuts and pack away as much plane food as you can to keep your stomach going till you get out of CDG. If you're there for a layover, pay more for it to be reduced. Trust us, it's worth it. That, and wear shoes made for walking.
Silver lining: Free PS3 machines to keep yourself entertained, 15 minutes of free Wi-Fi (it's something!) and loads of perfume stores, if you're into that kinda thing. Relatively well-cushioned chairs for the wait.
#5 Ninoy Aquino International Airport, Phillippines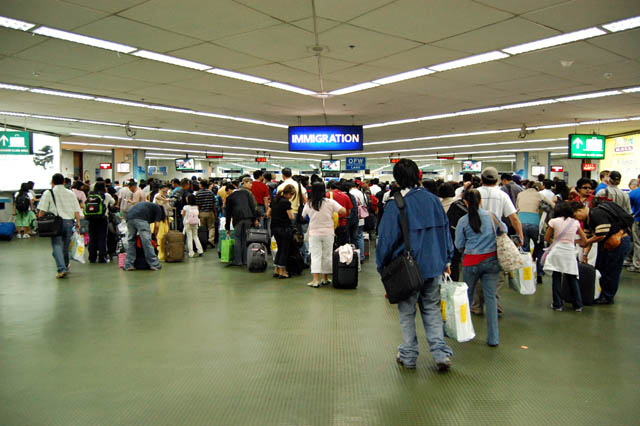 What: Constantly undergoing renovation, the airport that has been voted the worst over and over again upholds its reputation. Best known for its dim halls and dingy toilets with chaotic queues. Eating options are limited and sub-par at best.
How to survive NAIA: Pee on the plane, seriously. Dismiss all news you hear about the reworking of toilets, they are far from done! Pay to be in a better lounge, it is possible and is more liveable. Again, stash all the food you can from the plane and perhaps bring a portable fan. Non-existent air conditioning is nobody's friend, especially if you're not used to the tropics.
Silver lining: The airport staff, as with the whole of Philippines, is friendly and helpful, so that's something. While not designed for overnight layovers, NAIA also does have a dayroom that you can sleep in for a day at 775 pesos (US$18).
What about you nomads? Which airports are on your not-list?
Main photo credit: 1.