Something about heaven on earth.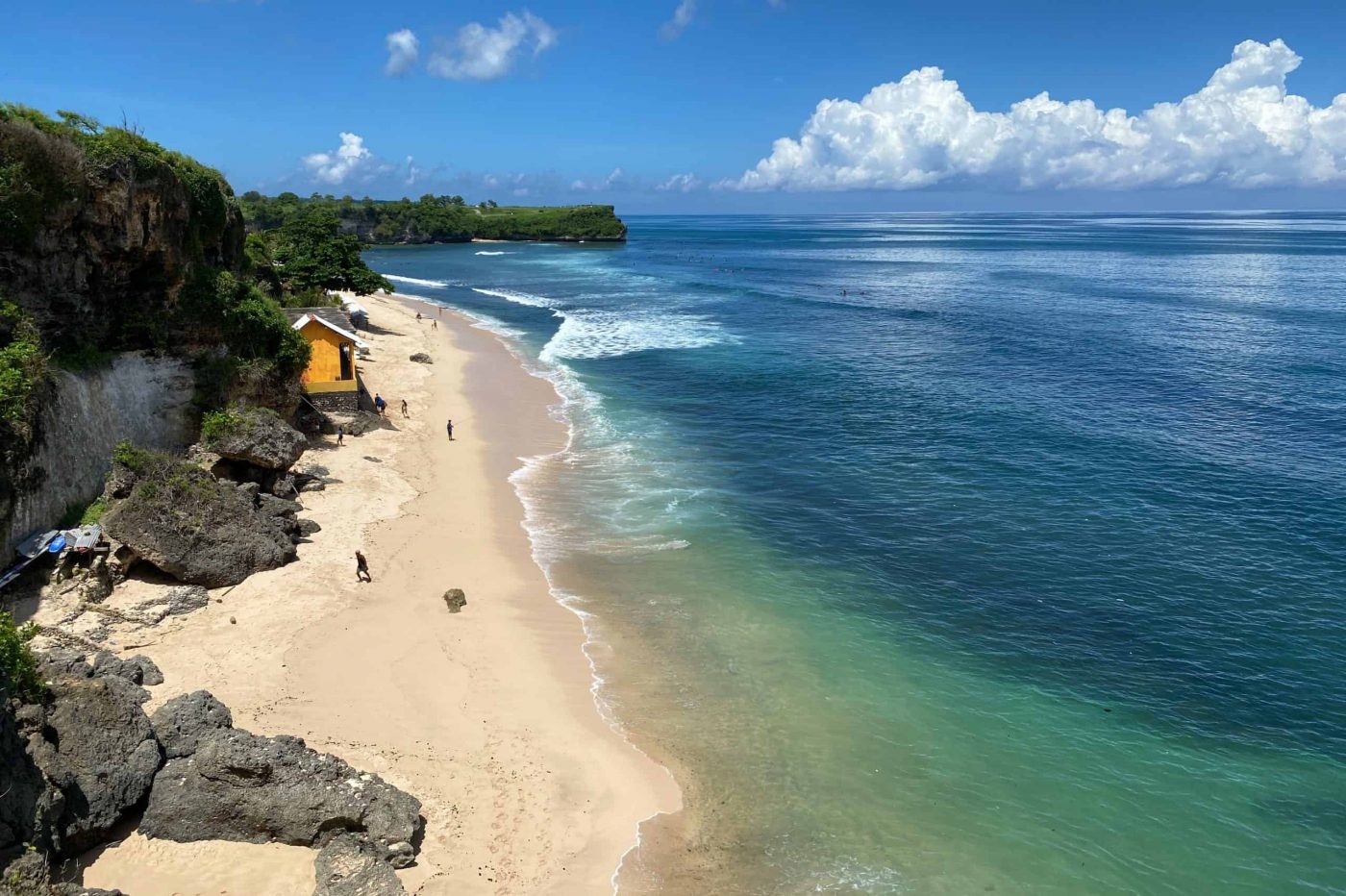 We held our breaths and pinched ourselves twice but it's finally, actually, really true: Bali is now welcoming domestic visitors and soon (September!), the rest of us will be able to fly straight into our favourite island once again (sober disclaimer: subject to reality, flight availability and border restrictions of course ? ).
Just in case cabin fever has triggered some kind of happiness amnesia and you're in need of a healthy reminder of paradise, here are five reasons why our bags are already packed and waiting for the first flight to the Island of the Gods.
#1 The Beaches
View this post on Instagram
Can we really start a we-love-Bali list with anything besides a salty, sandy, wind in your hair, sunlight in your eyes escapade? Exactly.
We can't wait to bikini up and down our cocktails (sip, we sip!). Here's to surfing, people watching, sunsets and tan lines. May we never be apart for this long ever again!
---

Read more: Canggu Beachside Villas
---
#2 The Adventure
View this post on Instagram
We've heard it said more than once that every single trip to Bali is different.
Between manoeuvering potholes on the back of a Gojek (Indonesia's equivalent of Uber or Grab), rising at dawn to trek up a volcano (there are three on Bali, pick one!), diving for shipwrecks off Amed, visiting a healer for a fire cleansing ritual, cycling through Tegalallang or accidentally taking on the dreaded Bali belly with a mere sip of unbottled water; it's not our fault if the island calls to us!
---

Read more: Training for a Half Ironman in Bali
---
#3 The People
View this post on Instagram
There's something especially warm about the Balinese. Perhaps it's the width of their genuine smiles or the kindness in which they share their food and culture.
All we know is that we're right at home in Bali only because of how welcome we're made to feel. That and our constant craving for Babi Guling (Balinese suckling pig), pitaya smoothies and coconuts with rum in it.
---

Read more: Kid-Friendly Activities in Bali
---
#4 The Vibe
View this post on Instagram
Eat, Pray, Love in the morning then reach for a Bintang (local beer, also means "star" in Bahasa Indonesia) at sunset. Whether you're ready to party, check out the local art scene, be vegan for a week, snooze in a hammock post-yoga and everything in between, Bali is just that little (very important) smidge cooler than elsewhere.
We dare you to disagree (with our Instagram feed!).
---

Read more: Bali's Best Surf Spots for Beginners
---
#5 The Villas
View this post on Instagram
If there's anywhere that epitomises the original #ThatVillaLife, it's Bali. Whatever your budget, there's a villa waiting for you to call home for a week, a month or as long as your visa allows.
And in these isocation days, having a safe and secure slice of paradise sounds like the best remedy to these darn 2020 blues.
Image credit: Main