Tried and tested by yours truly, Villa Kubu is one of the gems of Bali that just can't be passed up. Set in a peaceful yet vibrant district of Seminyak, this gorgeous boutique villa hotel and spa is the very definition of intimate paradise. 17 luxuriously-appointed villas are split into 3 levels of luxe will lull your senses into an ultimate state of paradise. Delight in the hand-picked antiques that adorn the villas, weaving neatly into the traditional Indonesian architecture.
We arrived late at night at Villa Kubu, but even then the night manager took his time to make sure we were comfortable and knew where everything was. We had Villa 6, which was a recently renovated and lovely Balinese-style two-bedroom pool villa with plenty of space. It's the first villa from the entrance (close to the access road and reception) yet even then we were undisturbed in our slumber and daily relaxation. Breakfast was an event in itself with an amazing array of choice, ranging from fresh fruit, waffles, pancakes, and local Indonesian delights, while the in-villa dining menu is extensive. We also loved getting pampered at the cosy spa (as well as by our pool – a luxury!) thanks to the talented fingers of Spa Venus' therapists.
"

While it's in a very convenient location, you can't hear cars passing by, and it is very peaceful."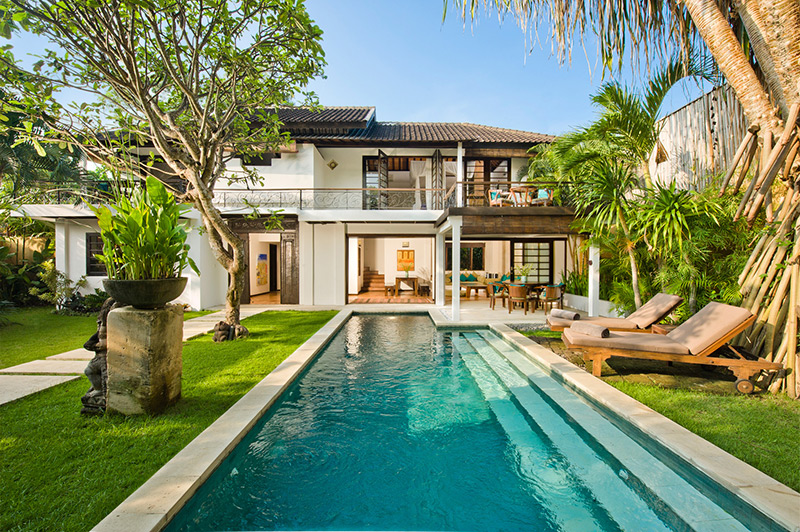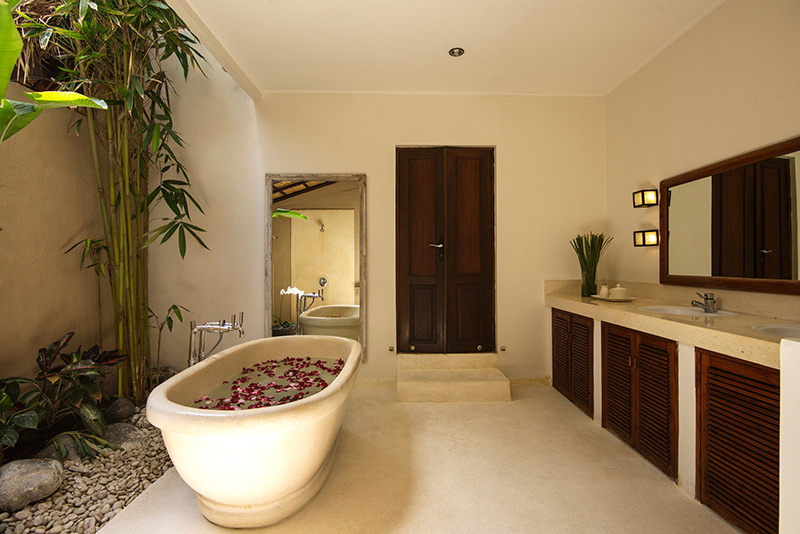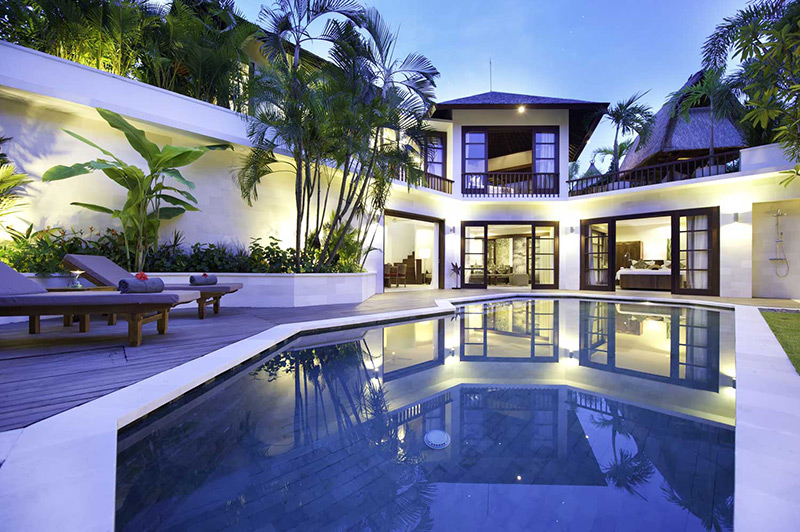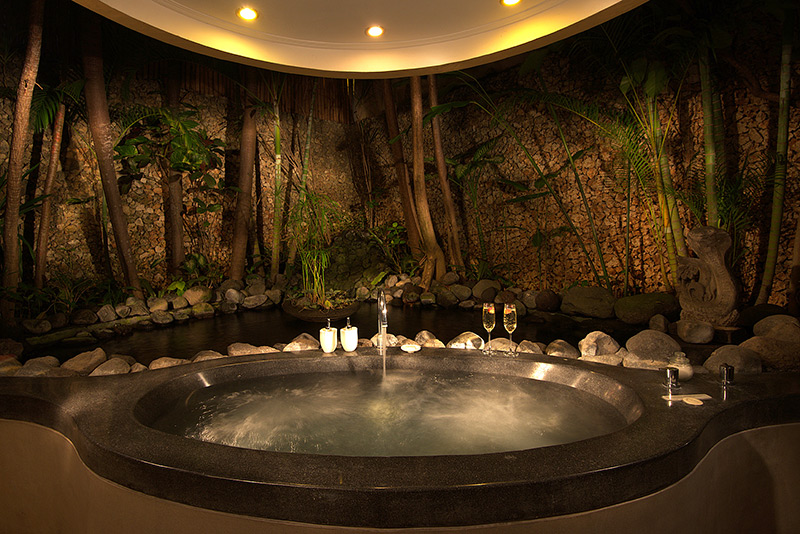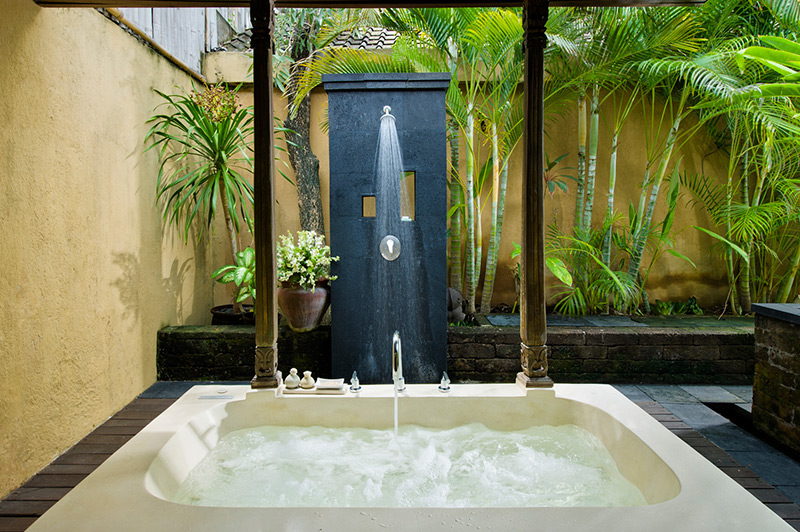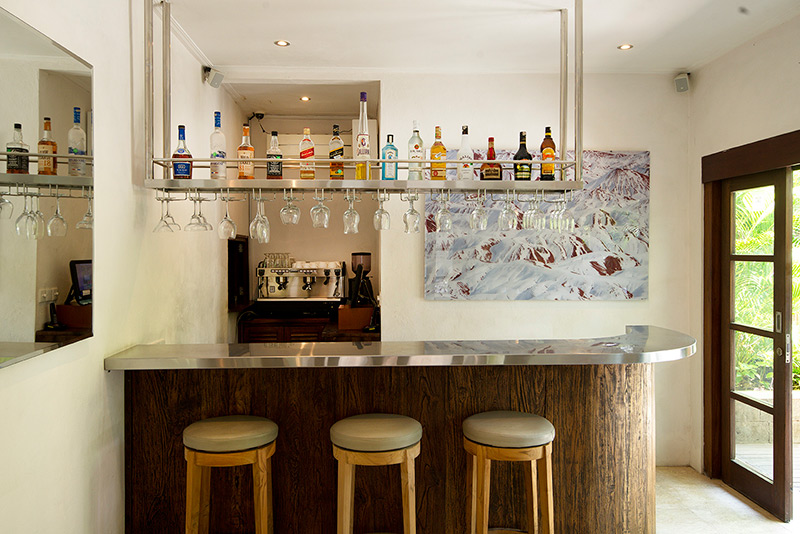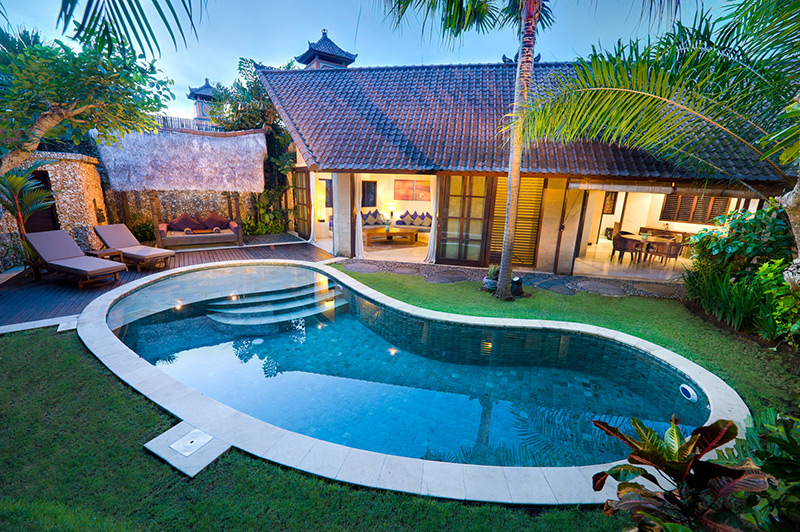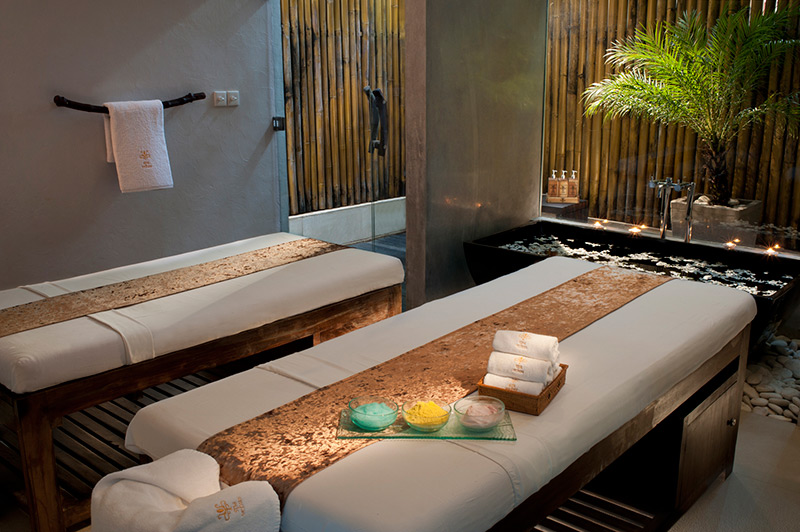 What: 17 villas that sit in the heart of Seminyak that will fulfil the promise of tropical haven far away from the hustle and bustle of the city. Furnished each with their own turquoise stone swimming pool in flourishing gardens, you also get ponds that brim with lotus flowers and stone statues peeping out of the foliage.
"The pool was lovely, warm and got a lot of sun – perfect for lazing and generally relaxing the entire day away."
Choose between 1-3 bedroom options in varying luxury levels and be prepared to pig out at the varying foods available at all times of the day. Plus, you'll be able to luxuriate with spa treatments at the cosy Venus Spa just around the corner or in the privacy of your own villa, while soaking up the sun!
"

Delicious! The room comes with breakfast, and there is a HUGE choice! You can literally order however much you like including waffles, nasi goreng, muesli, fresh fruits and even more."
Why: It's great value, intimate and just the right splash of authentic Balinese atmosphere! Resort-style living, massages and plentiful amounts of food. How can you go wrong with that?
Extra stuff:
The airport is a 15-minute drive from the villa.
Complimentary airport transfers & WiFi access.
A complimentary shuttle service is provided between 10 am and 5 pm to take Villa Kubu guests to the beach and the shops in Seminyak Square.
Enjoy a welcome drink, cool towel, fruit basket and flower on arrival.
Daily mineral water in rooms, chocolate or cookie turn-down service, housekeeping service.
The villa is fully staffed and comes with private chef, maids, security guards, gardeners, pool attendants and full-time manager.
In-house spa treatments and traditional massages are available and can be arranged at a supplementary charge.
Qualified meditation and yoga trainers will come to your villa and guide you through the gentle movements of these healthy lifestyle practices. Bookings must be made at least one day in advance for an exclusive in-villa meditation or yoga wellness session.
In-house chef to prepare all your dining requirements. Grocery shopping at guest's charge.
In love? Book it here.