Any city worth its salt boasts a killer city skyline. Here are some of our unusual suspect picks on where you can get that Instagram-worthy shot.
#1 Heli Lounge Bar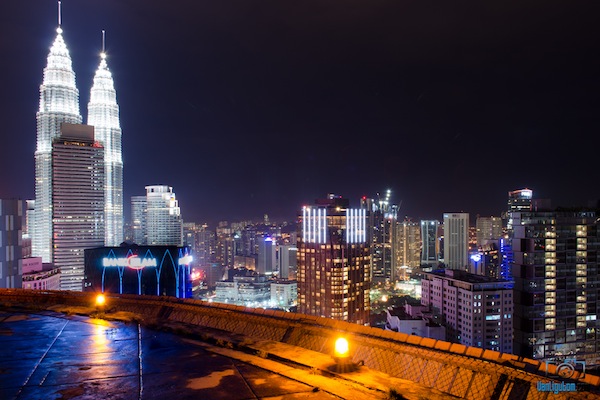 Where: Kuala Lumpur, Malaysia
A fully operational helipad during the day, this platform metamorphosises into a lovely observation deck as the evening beckons. Think – a platform on the 36th floor with no barriers (obviously, this isn't for the acrophobics). Feast your eyes on the stunning 360-degree view of the city of Kuala Lumpur and trust us when we say that the sunset is definitely Instagram-worthy.
Tip: The Heli Lounge Bar is open daily from 6pm. However, from Thursdays to Saturdays, partying on the helipad after 9pm will require a purchase a bottle of alcohol.
#2 1-Altitude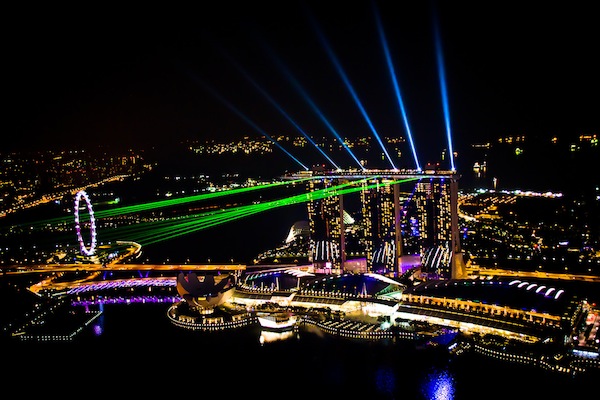 Where: Singapore
Second only to Marina Bay Sands, the One Raffles Place skyscraper is Singapore's pride and joy. Take on an express lift ride to the open-air rooftop where you'll be greeted with phenomenal panoramic vistas across the city, and even some of the nearby islands of Indonesia. At 282-metres above sea level (making it the world's highest rooftop bar), our advice is – try not to look down.
Tip: There's also an incredible food selection available at 1-Altitude. From flat Turkish breads to 12-inch pizzas, you'll definitely be a happy camper high up on the 63rd floor.
#3 The MET's Roof Garden Café & Martini Bar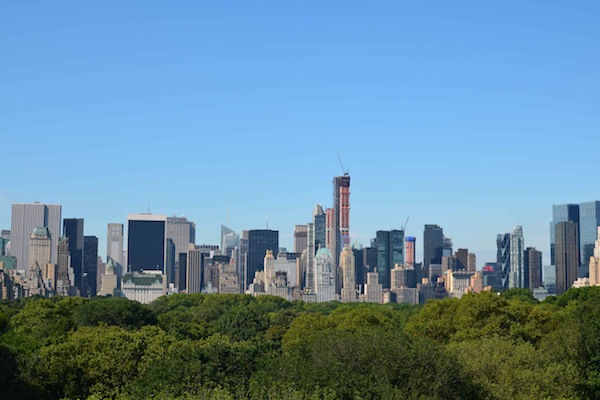 Where: New York City, USA
Posh rooftop bars are in abundance in the city that never sleeps, but here's a little gem in the form of a romantic rooftop lookout that isn't crowded with tourists. Incredible art aside, the Metropolitan Museum is home to a roof garden café and martini bar that peers out over Central Park and Manhattan's glitzy skyline!
Tip: The cafe's opening hours are:
Sunday – Thursday: 10am – 4.30pm
Friday & Saturday: 10am – 8.15pm
#4 Pylon Lookout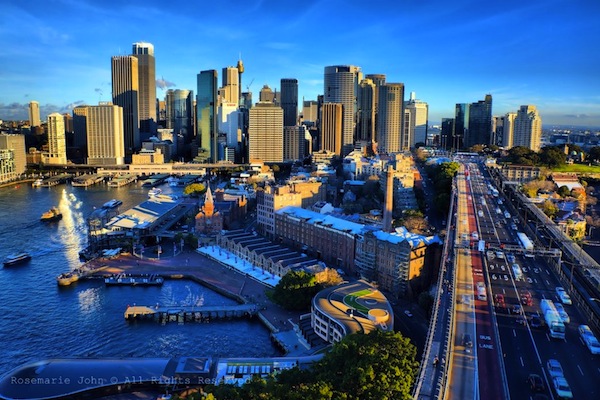 Where: Sydney, Australia
Enjoy a bird's eye view of the cityscapes, Darling Harbour and the iconic Sydney Harbour Bridge. Approximately 87-metres above sea level, you'll discover the magic of the city from the incredible Pylon Lookout Point.
Tip: To get up on the observational decks, you'll need to conquer 200 steps. Be sure to ditch the heels and put on your sneakers!
#5 Frankfurt Main Tower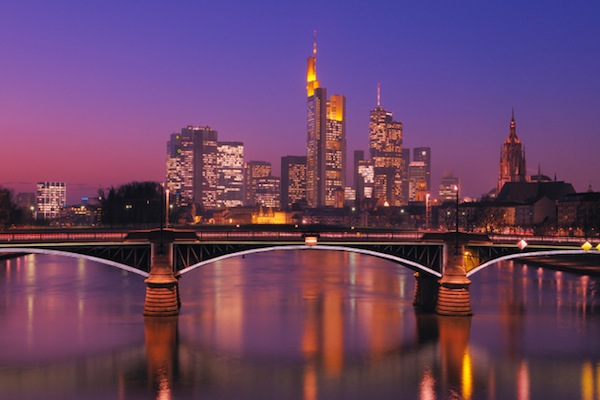 Where: Frankfurt, Germany
There isn't a better way to see Frankfurt than from the top of the Main Tower. And here's a fun fact  – it is about twenty times heavier than the Eiffel Tower. Indulge in a romantic sunset dinner 200-metres above ground or just pay a minimal entrance fee for a tour.
Tip: Kids under the age of 6 can enter for free! But of course – only applicable with parental supervision.
#6 CN Tower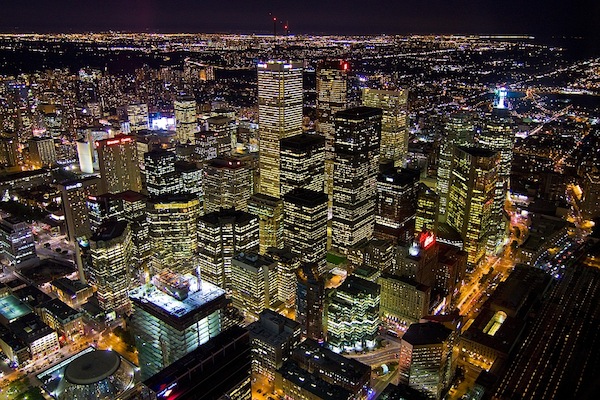 Where: Toronto, Canada
Just within 58 seconds, you'll find yourself at a height of 346-metres! What's even cooler is this – if you're brave enough, try the walk-on-air experience on the world famous Glass Floor (extra points for looking down whilst walking). All you need to do is overcome your fear of heights and enjoy the breeze!
Tip: If walking on a Glass Floor terrifies you, fret not! You can opt for a different CN Tower experience, including the Edge Walk viewing at Base Camp 3.0.
#7 The Bund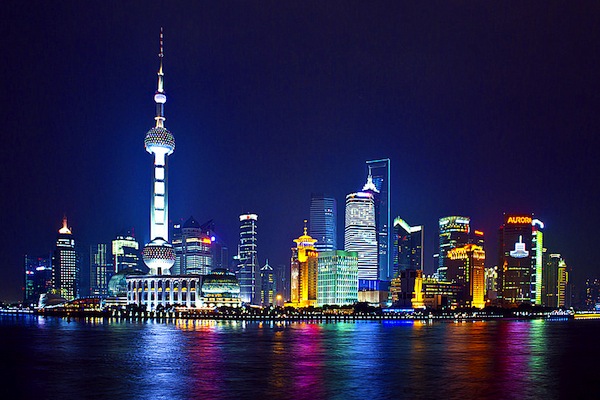 Where: Shanghai, China
While it may not be a view from the top-of-the-world, The Bund is noted as an architectural symbol of Shanghai – making it absolutely list-worthy. This iconic riverfront deck is definitely the best place to view Shanghai's cityscape in all its glory. 
Tip: The most famous and attractive sight is at the west side of the Bund, where there are 26 various buildings of different architectural styles including Gothic, Baroque, Romanesque, Classicism and the Renaissance.
#8 Runyon Canyon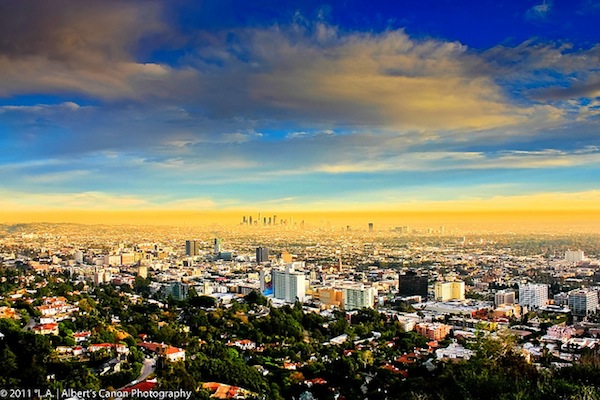 Where: Los Angeles, USA
Here's a bonus for the adventure nomads! If hiking is up your alley, then this is one excursion you should not miss. Put on your walking shoes and trek the dirt paths of Runyon Canyon that leads up to the peak that will take your breath away. The architectural hodgepodge of the famous Hollywood Hills, downtown Los Angeles and the iconic Capitol Records building – this is every city gawker's dream come true.
Tip: You may run into a one of your celebrity crushes, so work those glutes while you're at it!
#9 Rooftop at Le Printemps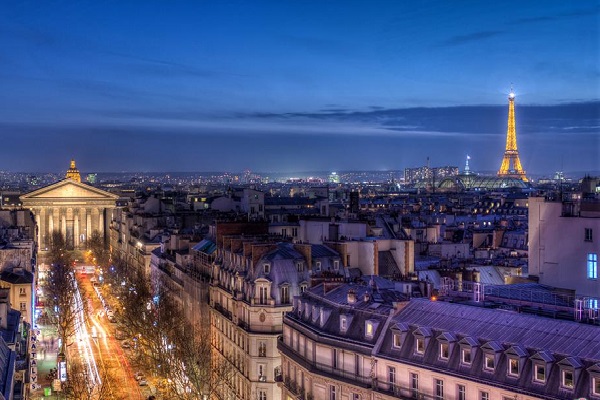 Where: Paris, France
Here's yet another hidden spot not many would know of – a seat atop Paris! Make your way up to the 9th floor of the Printemps department store (the Beauté & Maison building) for a remarkable view of the city of Paris! Located right smack in the heart of town, it almost feels like you can reach and touch the monuments surrounding you. And the best part is – you get to beat the crazy Eiffel Tower queues!
Tip: Lay on the faux grass lawn, soak up the sun or get yourself an overpriced sandwich at the Deli-Ciel Café.
#10 Park Guell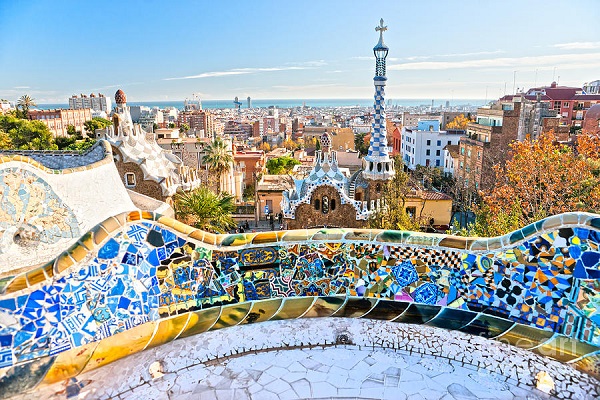 Where: Barcelona, Spain
One of the most beautiful landmarks in the city of Barcelona, Park Guell is the masterpiece of Antoni Gaudi! Take a stroll through the pretty park and enjoy the work-of-art displays, including the Hansel-and-Gretel gatehouses. Don't forget to make your way to the top floor and enjoy the mesmerizing view of the city, almost akin to a kaleidoscope of colours!
Tip: With an estimated 4 million visitors a year and access limited to a fixed number of people every half-hour, we'd say – it would be best you book a slot ahead online!
Do you know of any other killer city-view spots, nomads?
Main photo: 1.