#1 In a galaxy far, far away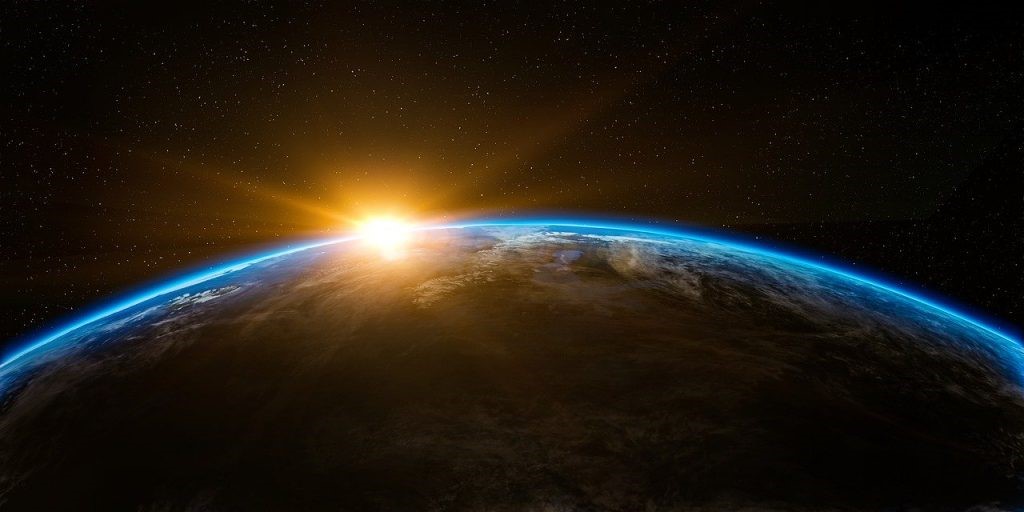 NASA confirmed the discovery of a habitable earth-sized planet approximately 100 light years away. The planet, named "TOI 700 d" was discovered by TESS, a hunter satellite designed and launched specifically to find Earth-sized planets orbiting nearby stars. The planet is tidally locked to the star, meaning that one side always faces the star, as is the case with the Moon and Earth. It remains to be seen what TOI 700 d is made of but who knows, there might be another version of you on this planet!
#2 Life after plastic
เอาไงอะคนไทยลดใช้พลาสติกกันนะคะ #งดใช้ถุงพลาสติก pic.twitter.com/pPM9s5Agvz

— พี่เกทครับ พี่เกทครับ (@get_grace_gat) January 2, 2020
Dozens of big malls, shops and stores in Thailand (including all-time favourite 7-eleven) have vowed to stop using single-use plastics. This has been in action since 1 January 2020. While not all of us carry handy reusable shopping bags with us at all times, Thais have been getting pretty creative!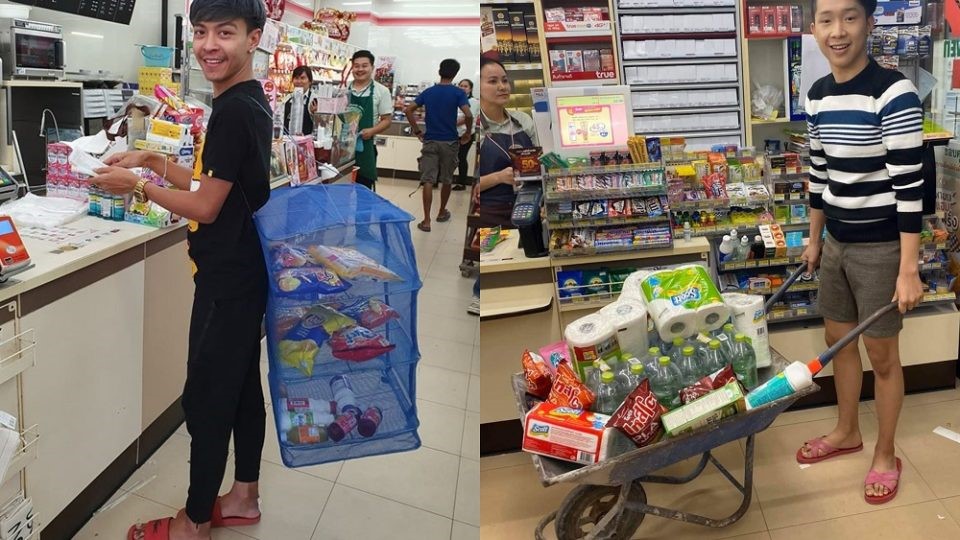 Makeup artist Atcharin "Top" Prahoosri on Thursday went viral after he was seen using a layered meat dryer to shop at a 7-Eleven store in Sa Kaeo province. "With this, you can separate types of groceries as well. It's so chic!" Top wrote on Facebook.
#3 How far will you go to keep your airline status?
Andrew Kimmel, a TV and digital video producer recently went on a mileage run to Mexico. It's a practice among elite frequent fliers in which they take short trips in order to keep their loyalty status with a particular airline. Sounds pretty run of the mill and, dare we say, uninteresting. That is, until Kimmel tweeted his adventure!
Dear @AmericanAir,

After arriving back to LA from Indonesia, I was $275 EQDs under (yet 25K miles over) from maintaining status. You asked me to pay $1875 (?!) to keep status, so instead I booked a $400 rt ticket to Mexico for 24 hrs. Here's how my fucking night went…

— Andrew Kimmel (@andrewkimmel) December 31, 2019
You may click on this link to read the rest of his story but we've also included the thread as screenshots for your reading pleasure: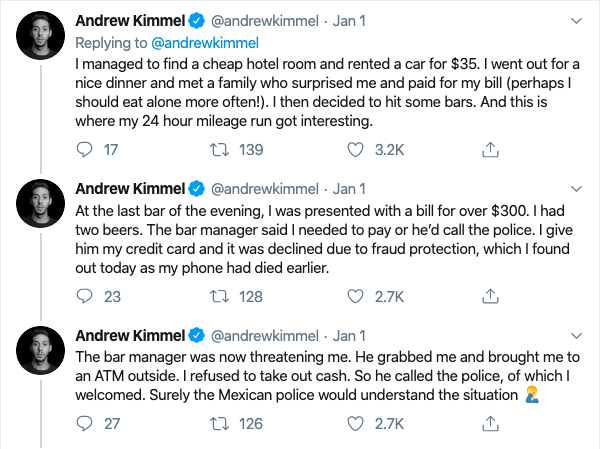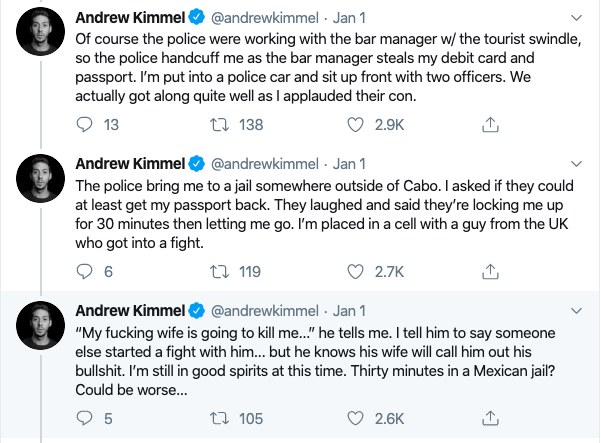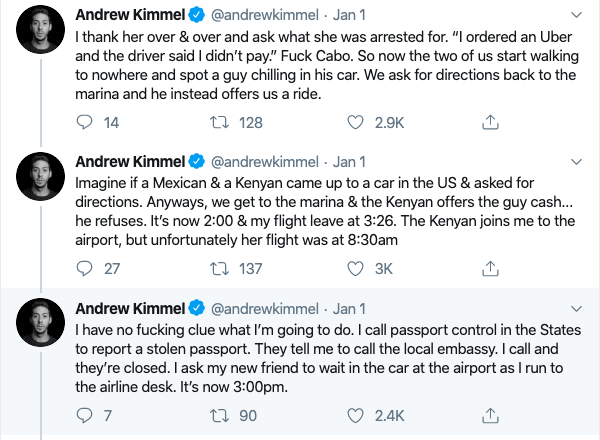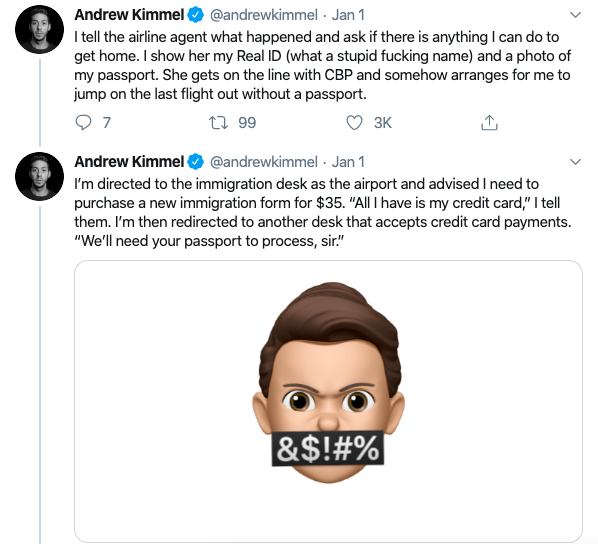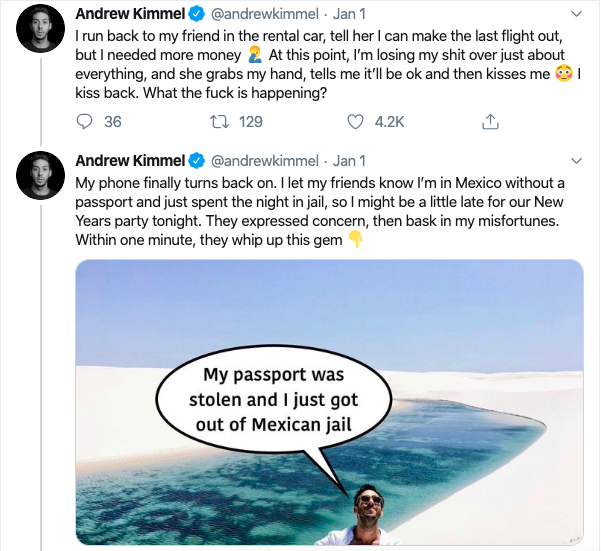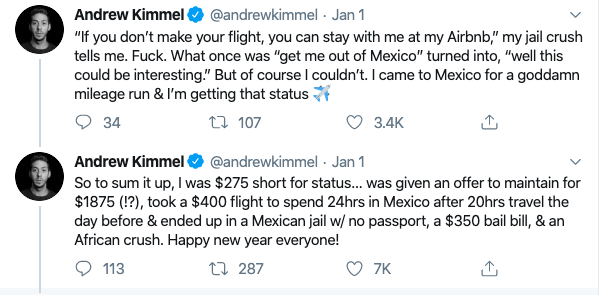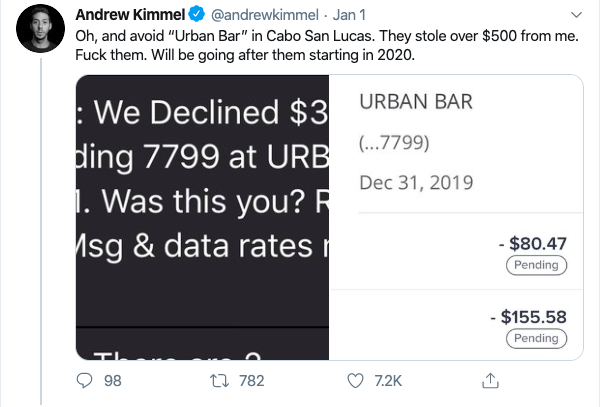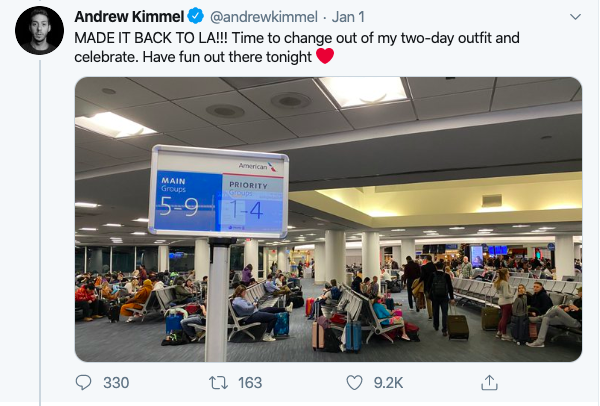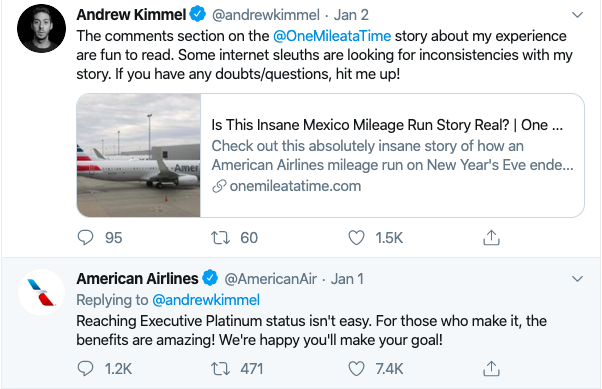 You can't make this up.
#4 Apple wants your pictures!
Calling all budding Apple phonetographers! To showcase the Night mode on the latest range of iPhones, Apple has launched a photo challenge. From now till 29 January, users can submit their best Night mode photos taken from anywhere on earth. Your work will then be reviewed by an all-star panel of judges and the five winning photos will be revealed on 4 March.
All you have to do is take your best shot, upload it to Instagram and Twitter with the hashtags #shotonaniphone and #nightmodechallenge
The winning photos will be honoured and displayed in a gallery on Apple Newsroom, apple.com, and on Apple's Instagram page. The photos may also appear in digital campaigns, at Apple Stores, on billboards, or in a third-party photo exhibition. While Apple did not reveal the exact dollar amount, it did note it will be paying winners a licensing fee.
Image credit: Main