#1 Woman runs into a fire to save a koala
Lewis is around 14 years old … he's well enough to have a munch on some eucalyptus leaves this morning. Is still suffering some serious burns after being rescued from a bushfire yesterday. ? @9NewsSyd pic.twitter.com/OFzX9PqfeW

— Lizzie Pearl (@lizziepearl) November 19, 2019
Providing us with even more evidence that not all heroes wear capes, a woman spotted a koala crawling through the bushfires that are currently devasting parts of Australia and leapt into action. The woman, Toni Doherty, pulled her shirt off and covered the koala with it as she tried to get him out of the fire.
The koala, now named Lewis (after one of Toni's grandchildren), is suffering from burns to his feet, chest and stomach. Although he's now receiving medical care, his odds of survival are only 50/50.
Hundreds of koalas have been killed as a result of this year's bushfires, and hundreds more are currently receiving care at the Port Macquarie Koala Hospital. If you'd like to donate to the hospital, head to their gofundme page.
#2 Giant Panda is living the private plane life
Here it is, your definitive thread of Bei Bei GIFs.

Tomorrow our @NationalZoo says #ByeByeBeiBei: https://t.co/yItb1fZYWd pic.twitter.com/2dqQGBOAL4

— Smithsonian (@smithsonian) November 18, 2019
Bei Bei, the giant panda who has been living in the U.S.'s Smithsonian National Zoo in Washington D.C., is heading to China.
And he's doing it in style.
Bei Bei will be flying in a private Boeing 777F plane (fittingly named the Panda Express) and handlers will be feeding him all of his favourite treats throughout the 16-hour flight. He'll also be getting plenty of entertainment options with the Smithsonian recently asking the public for song recommendations for a mixtape.
We're now just wondering how handlers coax a giant panda onto a plane?
#3 This Japanese hotel room costs $1 a night. 
Heading to Fukuoka? Want a decent room but not pay a fortune? Well, you're in luck. The Asahi Ryokan hotel is happy for you to stay in Room 8 for just one dollar a night.
The Catch?
Your entire stay will be live-streamed on Youtube. If you're mostly fine with that, then you'll be pleased to know that the cameras in the room will not extend to the bathroom and there is no sound on the video, so your conversations will be private. You're just asked not to reveal any private information or participate in lewd acts.
#4 Could a plane be environmentally friendly?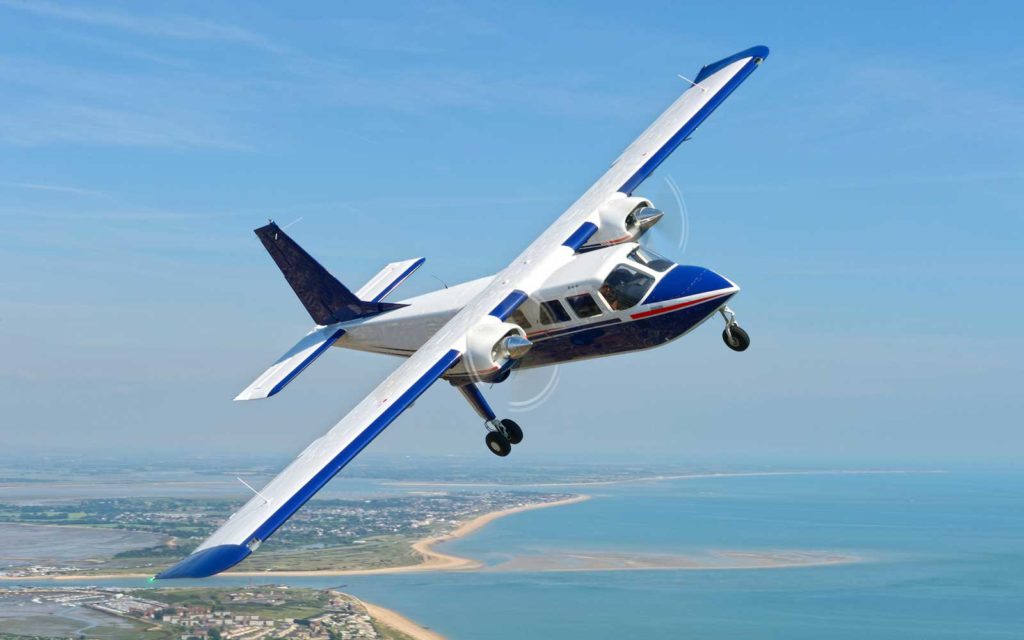 Forget offsetting carbon emissions, how about eliminating them? Cranfield Aerospace Solutions have announced that they're building electric-powered planes and believe they'll be ready for commercial flights by 2023.
Unfortunately, when we say commercial, we don't mean that Cranfield's planes will replace Boeing. The company is currently hoping to convert a nine-seater Britten-Norman (pictured) into an environmentally-friendly aircraft by putting in a hybrid-electric propulsion system.
The first flights are expected to be flown between Scotland and the Orkney archipelago.