An American artist named Missy H. Dunaway has captured her favourite travel memories not on film or on Instagram (ahem, like us), but in a creative way that has other artists and wanderlusters buzzing. Dunaway creates painted moleskine journals with acrylic ink.  Each page is a painting of a landscape or memory embellished with handwritten descriptions.
Her journals span over two years of her travels from Istanbul for a year, to several months spent in villages in central Turkey and Morocco. The artwork as she puts it, "explores broader themes of memory, nostalgia, and the blending of one's inner world with the external world."
She says, "My medium is portable, so I was able to pack up my art supplies and continue travelling." Two of her most recent moleskine journals have been combined into one book  entitled Standing in Asia, Looking at Europe, Thinking of New York. 
Here's to getting inspired and trying out new things…. you might discover a secret talent.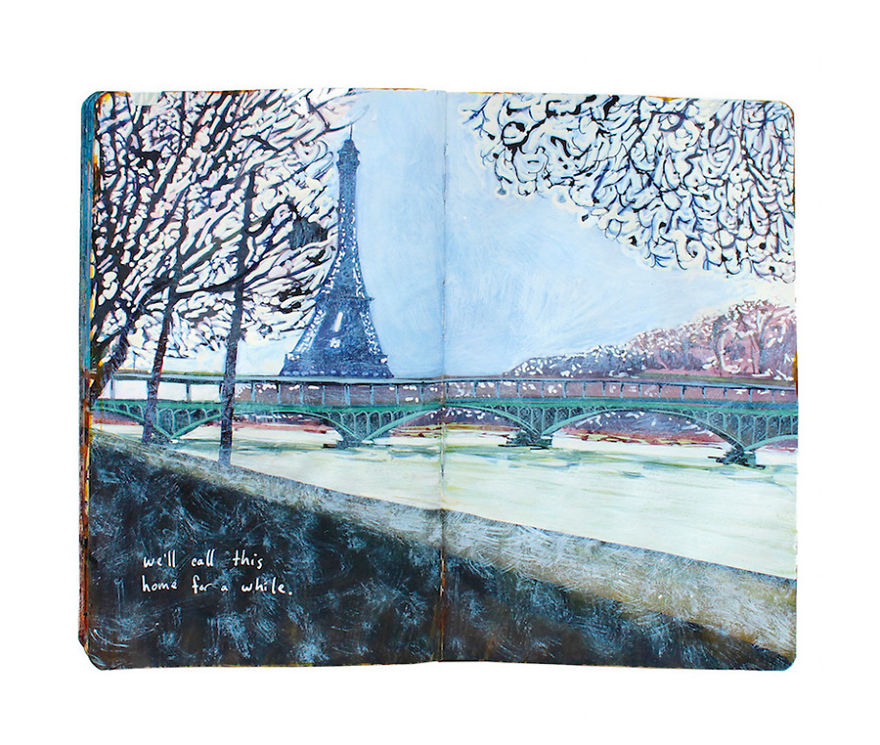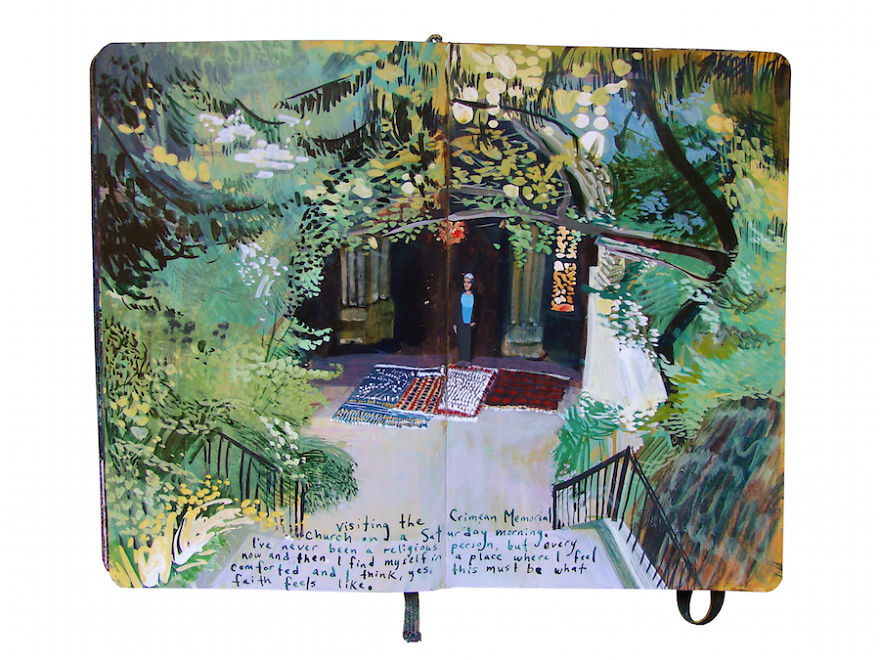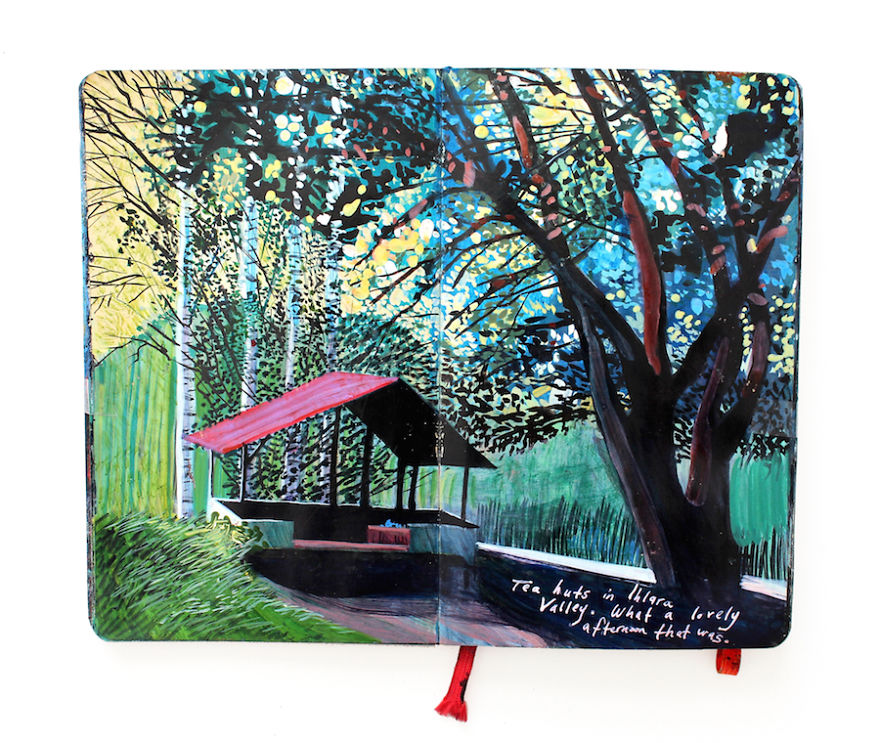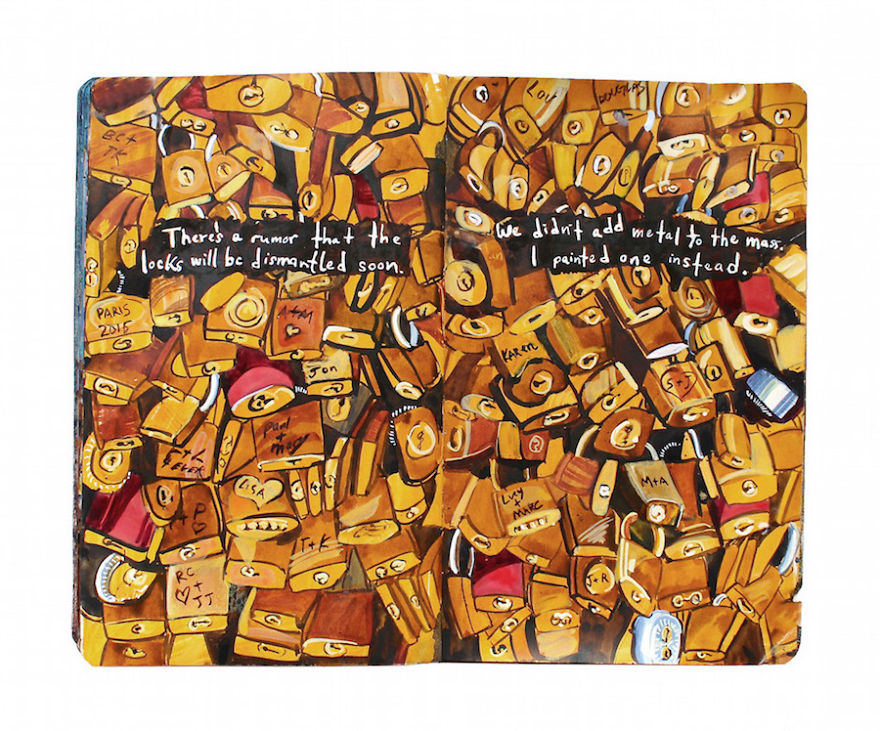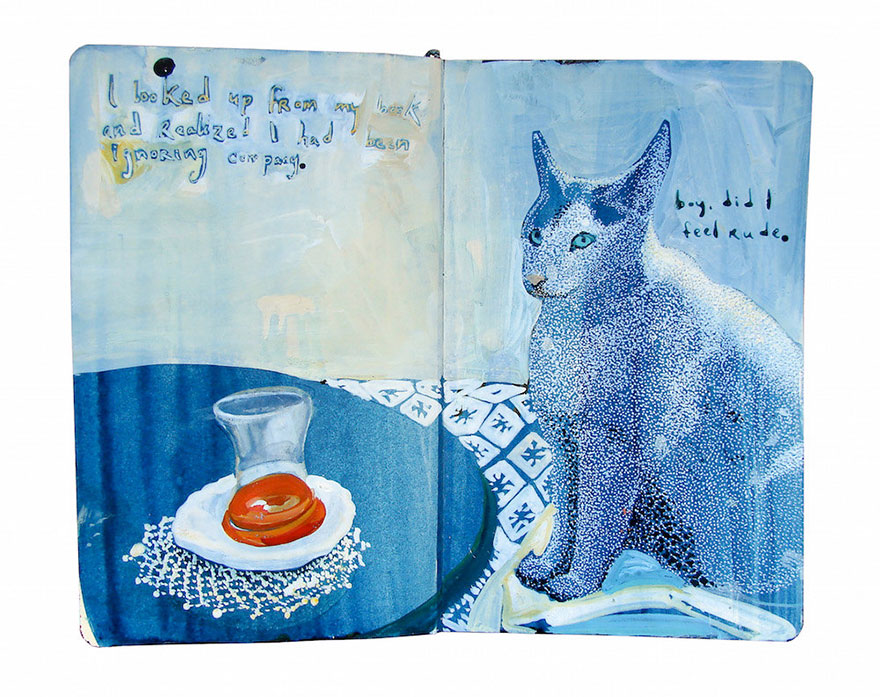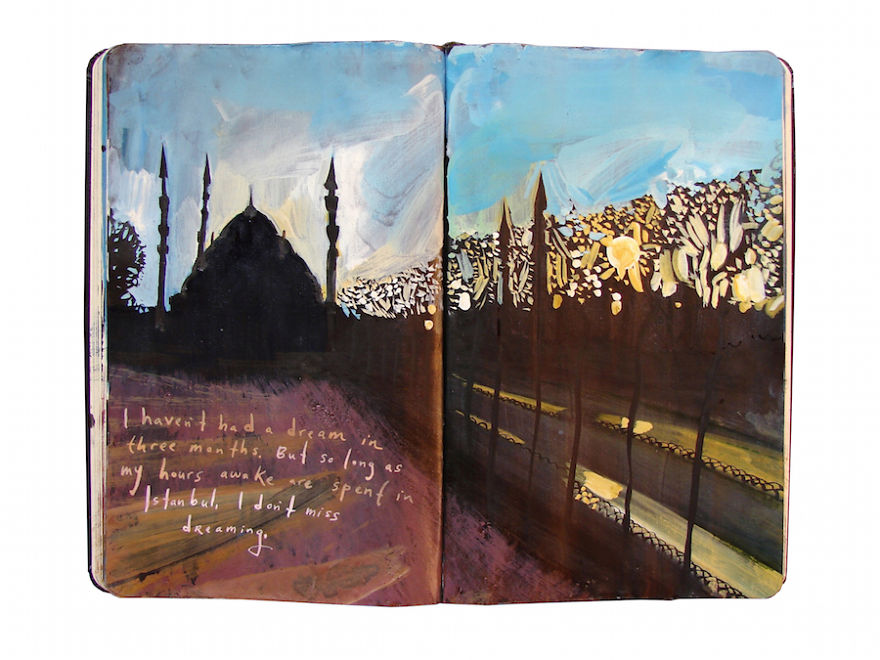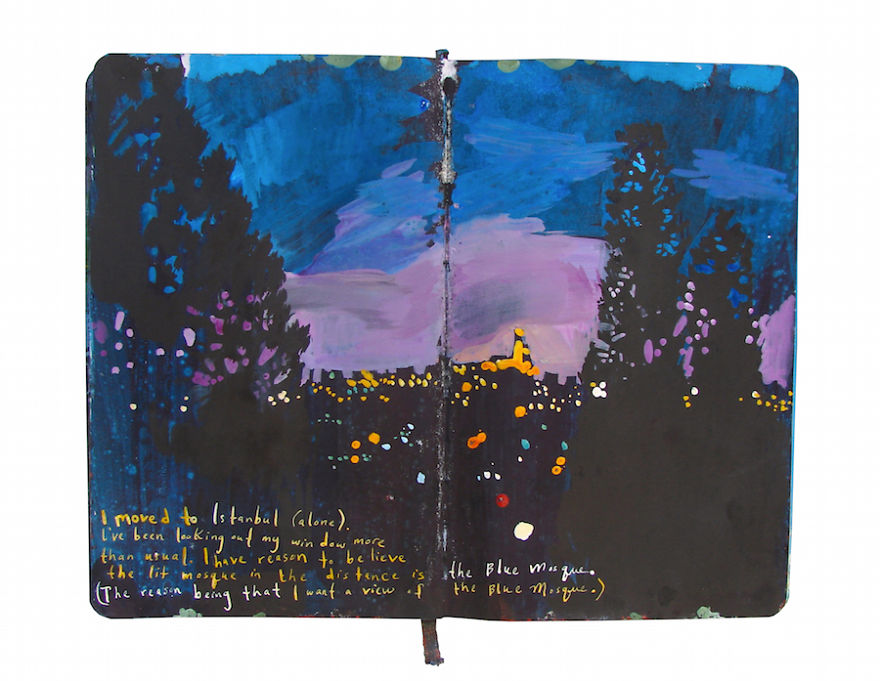 Photo credits: Main and Missy H. Dunaway