"After a visit to the beach, it's hard to believe that we live in a material world." — Pam Shaw
#1 A Little Girl Found a Sword and Here's Why That's News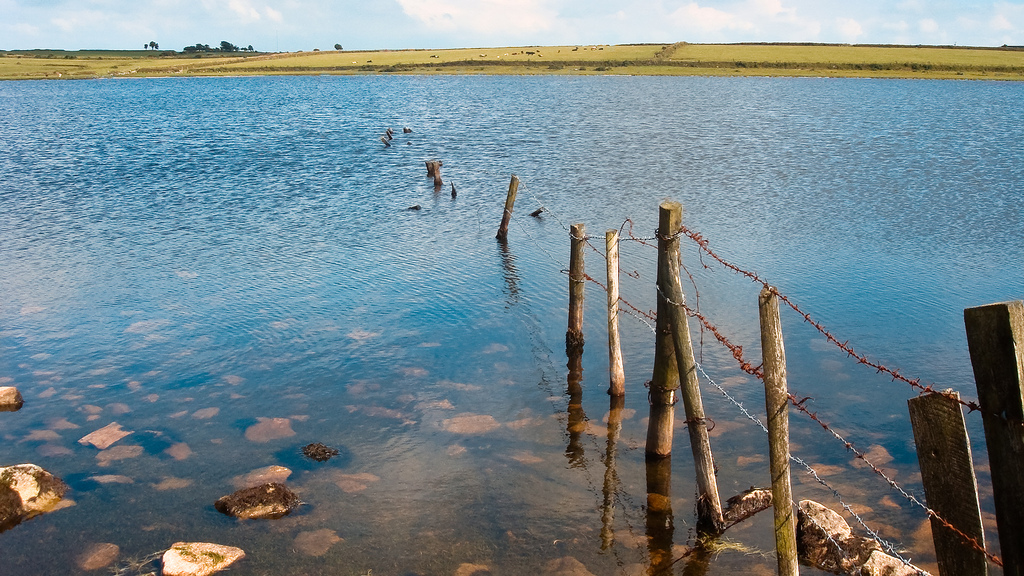 Who: 7-year-old Matilda Jones.
Where: Dozmary Pool in Cornwall, England.
What: While on a family vacation, little Matilda nabbed perhaps the perfect souvenir: a four-foot sword in the very pool believed to be where a fatally wounded King Arthur threw his sword, Excalibur. According to the tale, it took three throw attempts before the Lady of the Lake finally accepted the sword. Strange? Perhaps not. Matilda's father told The Daily Mail that it was probably just an old film prop. Still though!
#2 The World's Driest Desert is in Full Bloom 
Who: Travellers in the area.
Where: Atacama desert in Chile.
What: After surprise rainstorms around Atacama, thousands of colourful flowers began to bloom in the desert. To make it all the more interesting, the Atacama desert is so dry that its conditions are used by scientists in experiments mimicking possible life on Mars. The flower power phenomenon happens every five to seven years, and this time it should last until November — better get going!
#3 Never Grab the Wrong Luggage Again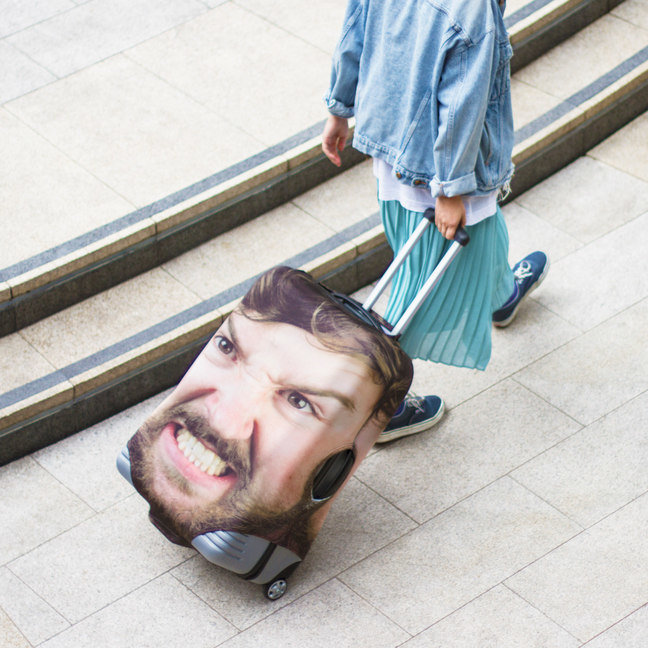 Who: Travellers with typical black luggage, for starters.
Where: Anywhere you want to go.
What: Ribbons, keychains, stickers — throw them out. Now on Firebox, you can have your own customised "head case" cover for your luggage. A description of the bag on the website reads: "Be the envy of the baggage reclaim lounge." Agreed. All you need to is upload a high-quality photo when you place your order online. And who says it has to be your face on it? Go wild. Note: no returns on this product, not that you'd want a total stranger lugging around your/a pal's giant smiling face-cover around.
#4 Solo Travel? Rent-a-Fish for Company at this Hotel
My friend is staying in a hotel in Belgium. They've offered her the option of renting a fish for the night, in case she's lonely. #noshit pic.twitter.com/DG74iRSfhY

— Michelle Cooke (@Mich_Cooke) September 2, 2017
Who: Lonely guests.
Where: Hotel Charleroi in Belgium.
What: Bored out of your mind? At this hotel, guests have the option of renting a goldfish for a friend, because no one likes to be alone. While some people have voiced concerns over these fishies being mistreated, the hotel's manager David Dillen was quick to assure everyone that the fish are well taken care of. "The idea was to surprise our guests, as we always try to do…It's brilliant to see how people react to it. They smile, they take pictures to put on social media. We rent a few fish per week," he told The Independent.
#5 New on The Luxe Nomad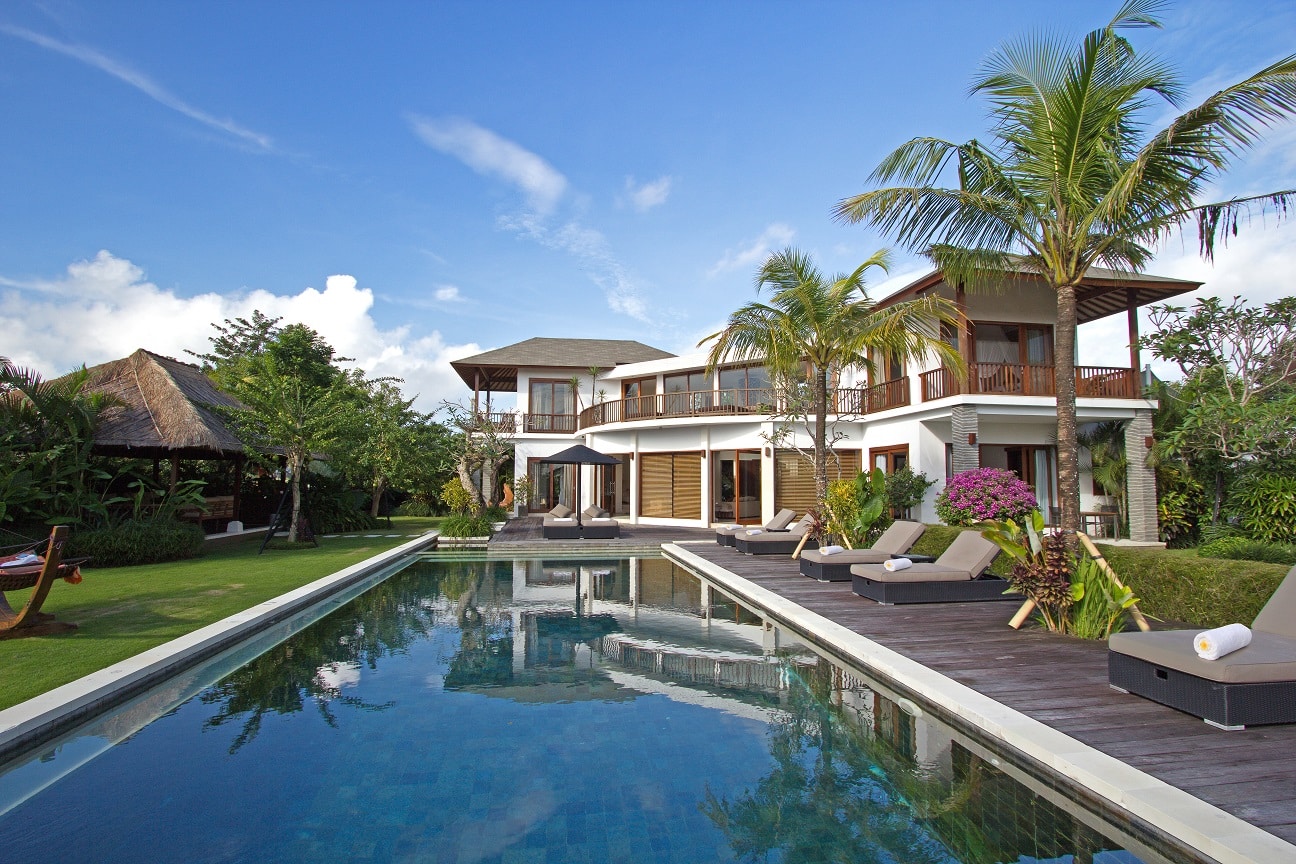 Who: Groups of eight to 10 people.
Where: Villa Uma Nina in Jimbaran, Bali.
What: The Villa Uma Nina could not be in a better location: surrounded by a 3000 sqm garden, in the prestigious Jimbaran area, basking in an uninterrupted view of the sea and distant Gunung Agung volcano – it's a true luxury Balinese experience. Despite the distance, the villa is still within an easy 50-minute drive to Seminyak, though you would probably much prefer to spend time at the beach that is more close by!