You don't need us to tell you that Bali is beautiful. Nor do we need to tell you that the view from a hot air balloon is a magnificent thing. Now imagine floating over Bali in a hot air balloon, and you'll understand why we're so excited that The Chedi Club is bringing in Bali's first ever hot air balloon experience.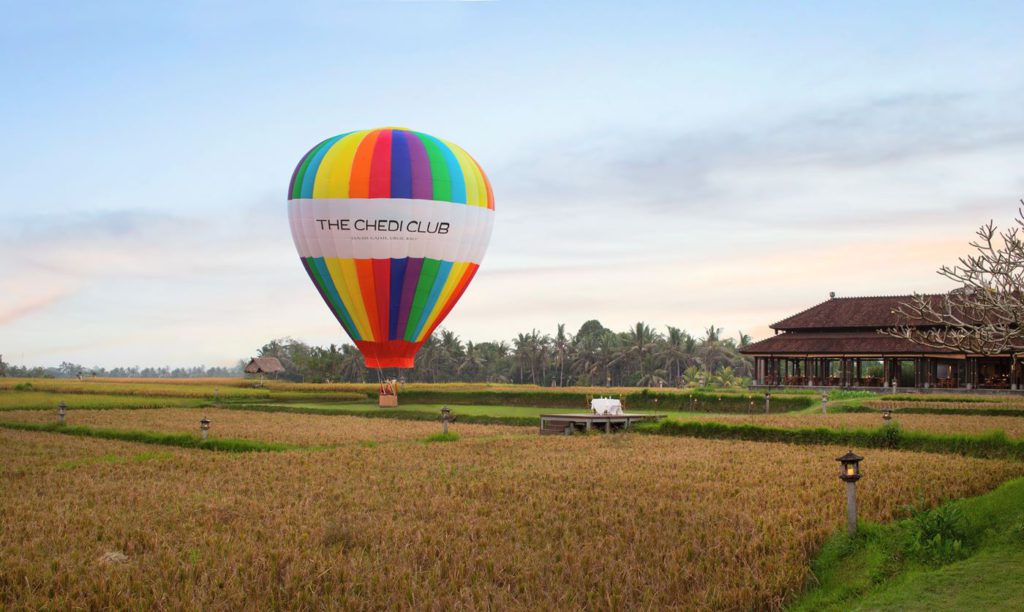 Starting this month, you'll be able to view Bali from up high in The Chedi Club's 23-metre hot air balloon. The balloon will be tethered in the surrounding rice paddies, and will climb to a height of 50 metres – you'll be able to see Mount Agung, the Ubud forests and rice fields all around.
Read also: 7 amazing hot air balloon rides
Flights are scheduled for three times a day: dawn, late afternoon, and just after moonrise. The basket can accommodate two adults and two children, and the ride includes breakfast, tea or dinner for two. The morning and afternoon sessions cost USD150 each, and the moonrise one USD200. Book your ride here, and do it quickly!
Win a ride on Bali's first hot-air balloon for you and a friend!