Need a quick shot of inspiration for a night out on the town? Here's our pick of Singapore's latest restaurants and newest bars, condensed and served up in tasty morsels just for you.
Read also: The Top 10 Restaurants in Singapore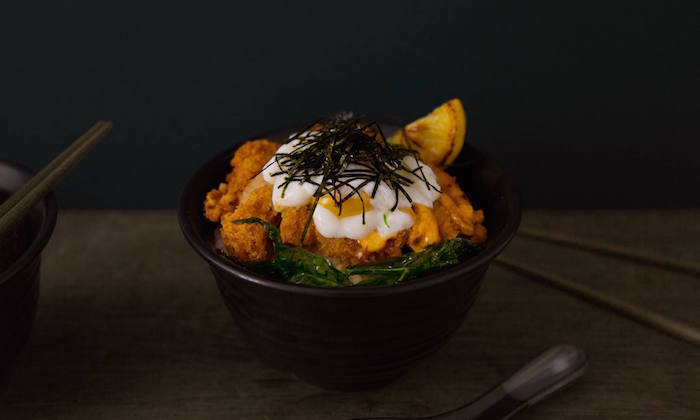 Summed up: Back-alley burgers and bar.
There's no signage for the very hipster Teepee Kitchen & Bar on Hong Kong street (look for the lit up '31' sign instead). You'll be greeted by the bar first; pull up a bar pew or grab one of the few table seats at this small outfit; which is all industrial walls and minimal decor in keeping with its no-fuss, back alley feel.  What's for chow? Burgers (made with pillowy brioche buns) like the Umami Swiss with beef, mushrooms, cheese and caramelised onions, and the Spiced Kimchi Beef Burger; a decently thick beef patty, salad, kimchi and cheese, all served with fries. Latin American beats make a cool soundtrack to your experience.
Address: 31 HongKong Street, #01-02 Singapore 059670
Tel: (+65) 6225 0025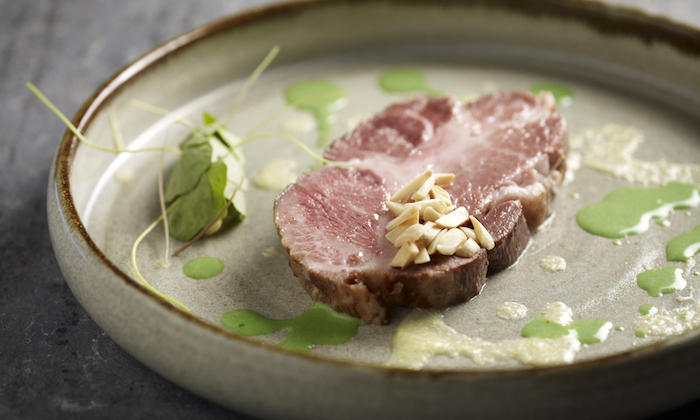 Summed up: Seletar 'nature-inspired' fine dining
The Summerhouse is the fine dining jewel in the crown of new foodie destination The Oval in the redeveloped Seletar Aerospace Park. Set in an ex-RAF commander's black and white bungalow, this multi-concept space houses a casual cafe called Wildseed (see below) while The Summerhouse upstairs does sit down dinners (with lunches to come). At the helm is German chef Florian Ridder, who is no stranger to Michelin stars, with tenures at 1-Michelin-star Piment, 3-Michelin-star La Belle Epoque in Germany, and most recently as sous chef of the Michelin-starred Alma by Juan Amador at Goodwood Park Hotel. The menu is "nature-inspired" with harvests from the backdoor edible garden and locally grown produce where possible. Plump for one of the 6 or 10 course tasting menus, or dip your toes in with the a la carte options too.
Address: The Oval, 3 Park Lane Singapore 798387
Tel: (+65) 6262 1063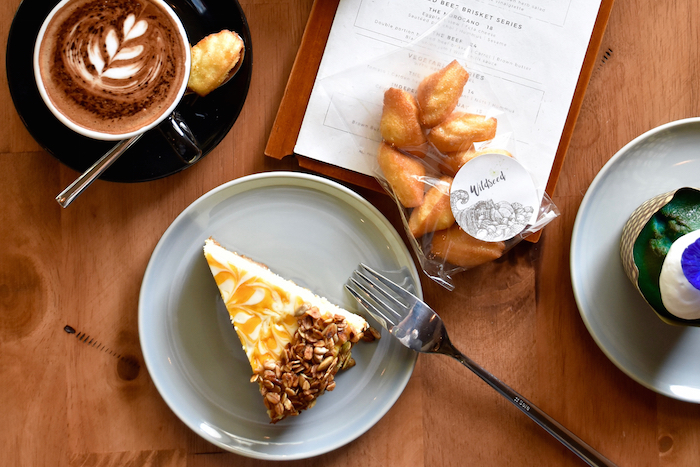 Summed up: Countryside-style brunch cafe at Seletar
Wildseed is the ground floor casual cafe of The Summerhouse. With both indoor and alfresco seating, this is the spot for families, dog walkers and cyclists alike. Order at the counter and eye up the house-made patisseries and cakes. Tables heave with a colourful spread of brunch goodies, smoothies and juices while the coffee is by Nomad the Gallant. An All Day Breakfast consisting of a choice of eggs, a small plate of European cheeses, cold cuts, homemade artisanal jams like passion fruit, papaya and chocolate spread, bread and croissants, makes a desirable feast to graze over.
Address: The Summerhouse, 3 Park Lane Singapore, The Oval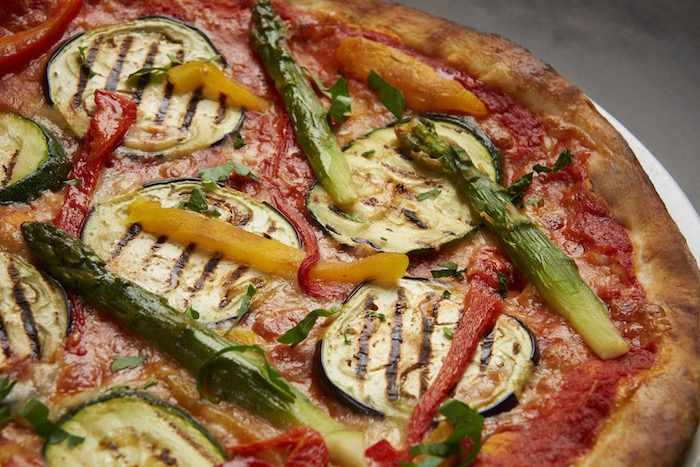 Summed up: Authentic Italian at Rail Mall
Acqua e Farina is pure Italian through and through – set up by two Italian chef-owners Roberto Galbiati (formerly of Galbiati Gourmet Deli) and Antonio Manetto (formerly owner of Pizza Bella and Pasta Bella). Let's talk about their pizzas – the dough is left to rise for a whopping 30 hours – that officially (in our books anyway) qualifies their pizza for trend-alert slow food status! The flavourful crust is Neapolitan-style; thin, chewy and light. But it is their 'Barcas' ($25-26) that have us going back again for more — they come filled with tomato sauce, buffalo mozzarella and then either Italian sausage or Parma Ham.
Address: The Rail Mall, 400 Upper Bukit Timah Road, Singapore 678050
Tel: (+65) 6462 0926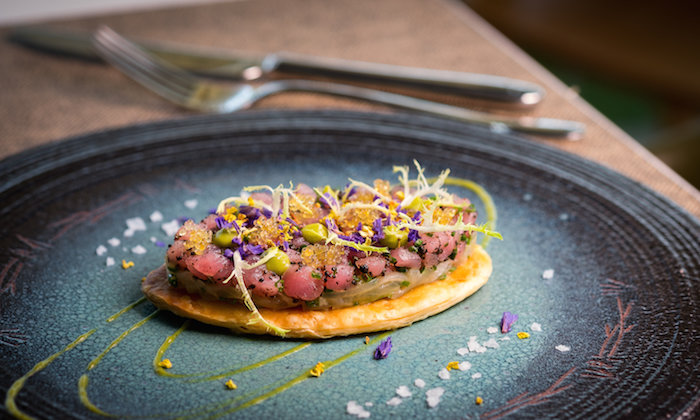 Summed up: Mod-Asian fine dining at Wangz Hotel
Wangz Hotel rooftop sees a new concept with Upper Place taking over the very bright space — think floor-to-ceiling windows that curve around the whole side of the odd shaped building with a view of Tiong Bahru's modest skyline. The cuisine by Chef Gregory Lau is modern Asian. For starters, the very artistic offering of fresh Yellow Fin Tuna Tartare Tart with Avocado, or the mini portions of Slow Cooked Pork Belly Tacos made with cubed pork belly in sweet homemade barbeque sauce with coriander, red cabbage and a squeeze of lime. Short Ribs Congee with veal sweetbreads didn't quite deliver in flavour or texture but wow, the Reconstructed Laksa Risotto was a mood lifter with the laksa-infused sambal risotto cooked perfectly, topped with coconut foam, a small sliver of Boston Lobster, a whole Hokkaido Scallop, and some mussels.
Address: Wangz Hotel, Rooftop, 231 Outram Road, Singapore 169040
Tel: (+65) 9643 4366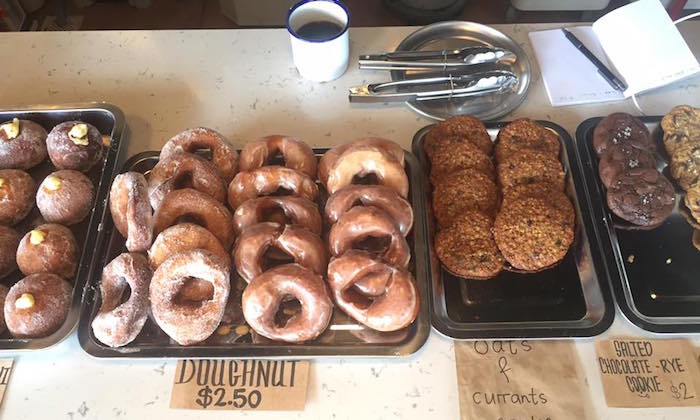 Summed up: Small Sourdough Bakery
The Bakery by Woodlands Sourdough has popped up at Serene Centre offering goodies from crackly brown country loaves to buns and even doughnuts, all made with sourdough. The husband and wife team keep things interesting — every day the menu changes. We found cacao and cayenne-dusted sourdough doughnuts alongside chocolate and sea salt cookies. There might be orange currant buns or Kanelbullar. Bread and sweet treats are ready between 9am and 10am. They do drip and cold brew coffee (no cappuccino machine) and made-from-scratch dark chocolate cinnamon milk.
Address: 10 Jalan Serene, #01-05 Singapore 528748
Tel: (+65) 9816 6251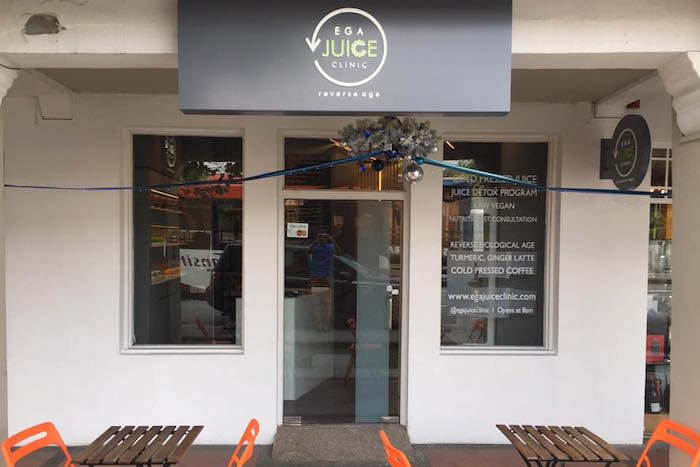 Summed up: Turmeric lattes and cold pressed 'medicinal' juices
A few doors down is EGA Juice Clinic – this little hole in the wall shop carries freshly squeezed juices made with health in mind. EGA (Age backwards, as in reverse ageing) is Ayurvedic-based. Pop in for a body type consultation or just for a cold pressed juice like 'Sunshine' with Orange Turmeric and Ginger, or some cold pressed Vanilla Coffee. They also do Turmeric Lattes (of turmeric, homemade almond milk and soy) to boost your immune system, plus take-home goodies of Turmeric Drink mix or 'medicinal' quality coconut oil.
Address: 501 Bukit Timah Rd, 01-4 A Cluny Court, Singapore 259760
Tel: (+65) 64662100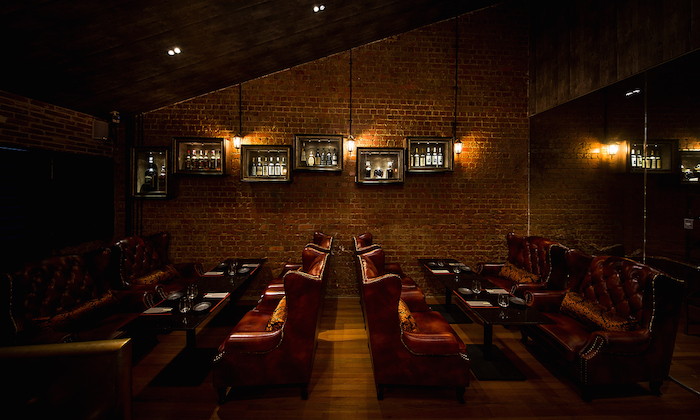 Summed up: Whisky bar
The Wall is a new Whisky & Sumiyaki Bar in Tanjong Pagar. It's set out to demystify whisky drinking so if you have questions, grab one of the 10 bar seats and order your tipple with the bartender on hand. There's also a lounge and private room. Choose from 20 top-quality whiskies by the glass. Food is no side affair here, with a full sumiyaki pairing menu on offer. There are whisky and sumiyaki pairing sets from SGD 49, and Chef's omakase with whisky at SGD 168.
Address: 76 Tanjong Pagar Road, Singapore 088497
Tel: (65) 6225 7988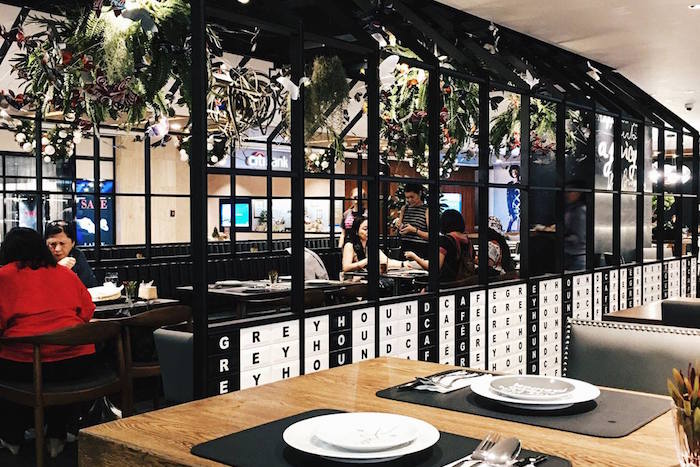 Summed up: Famous Bangkok cafe comes to Orchard
Greyhound Cafe has reached cult status in Bangkok with its growing sprawl of cafes. The Greyhound brand encompasses menswear (since 1980), women's wear, leather goods, accessories and of course all in the same breath, food. Expect Thai food often with a twist that tips a toe into the waters of western cuisine mainly by swapping in the carbs from rice to bread, rice noodles to pasta. The Complicated Noodle with fresh romaine lettuce, betel leaves, minced pork and chilli garlic sauce atop squares of kway teow is recommended by many, then there's the Green Curry served with slices of toast instead of rice, and Spicy Spaghetti with the addition of fiery fresh peppercorns, and holy basil as well as more traditional dishes like Tom Yum Soup.
Address: Greyhound Café, #01-25/25A, The Paragon, Singapore 238859
Tel: (+65) 6235 4078
Read the original article on Sassy Mama Singapore.