When it comes to the hustle and bustle of the city life, an escape from it all seems like a perfect vacation idea. But when you're a busy nomad like us, what you're looking for is a quiet sanctuary that's a little bit far off just enough for privacy yet still close enough to be near the city centre. In a place like An Lam Saigon River in Vietnam's Ho Chi Minh City, you'll definitely get the best of both worlds.
Read Also: Vietnam Sand Dunes? You'd Be Surprised!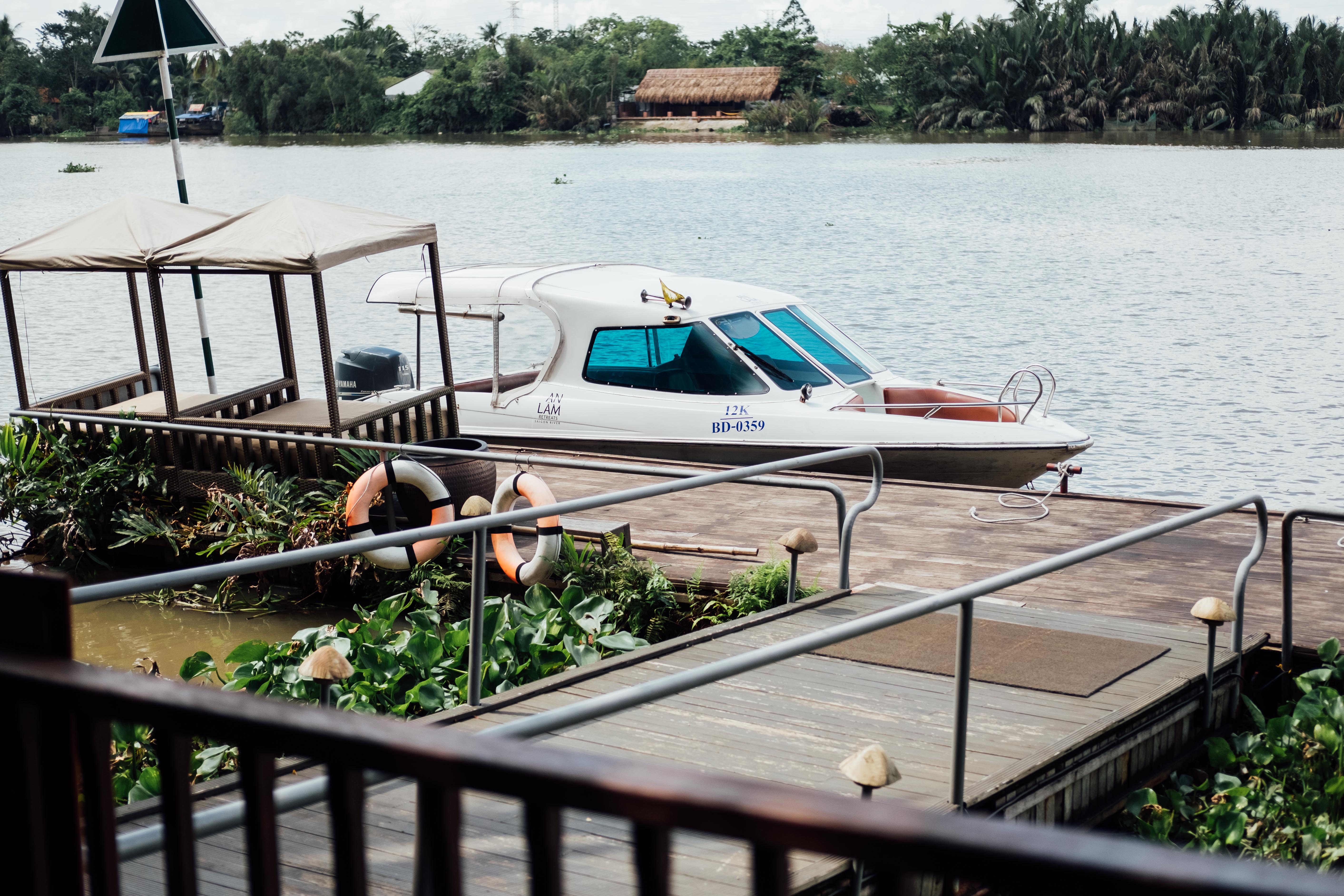 Just a 20-minute boat ride from Gustav Eiffel's (yes, the Eiffel tower) Cầu Mống footbridge, An Lam prides itself on being one with nature by using eco-sustainable materials and also being deeply rooted in Vietnamese culture. As you arrive, you'll immediately feel the sense of tranquility due to the array of trees and wooden architecture built around them. After all, owner Lâm has an affinity for earth-inspired furnishings. Both produce enough shade and a windy breeze to cool you off in the country's tropical weather.
Not only will nature help, but a dip in the pool is a pretty good idea too. We recommend having your lazy afternoons lounging in the spiral sunbed and pairing with a sip of your favourite drink after strolling around the city (the complimentary boat shuttle leaves three times daily).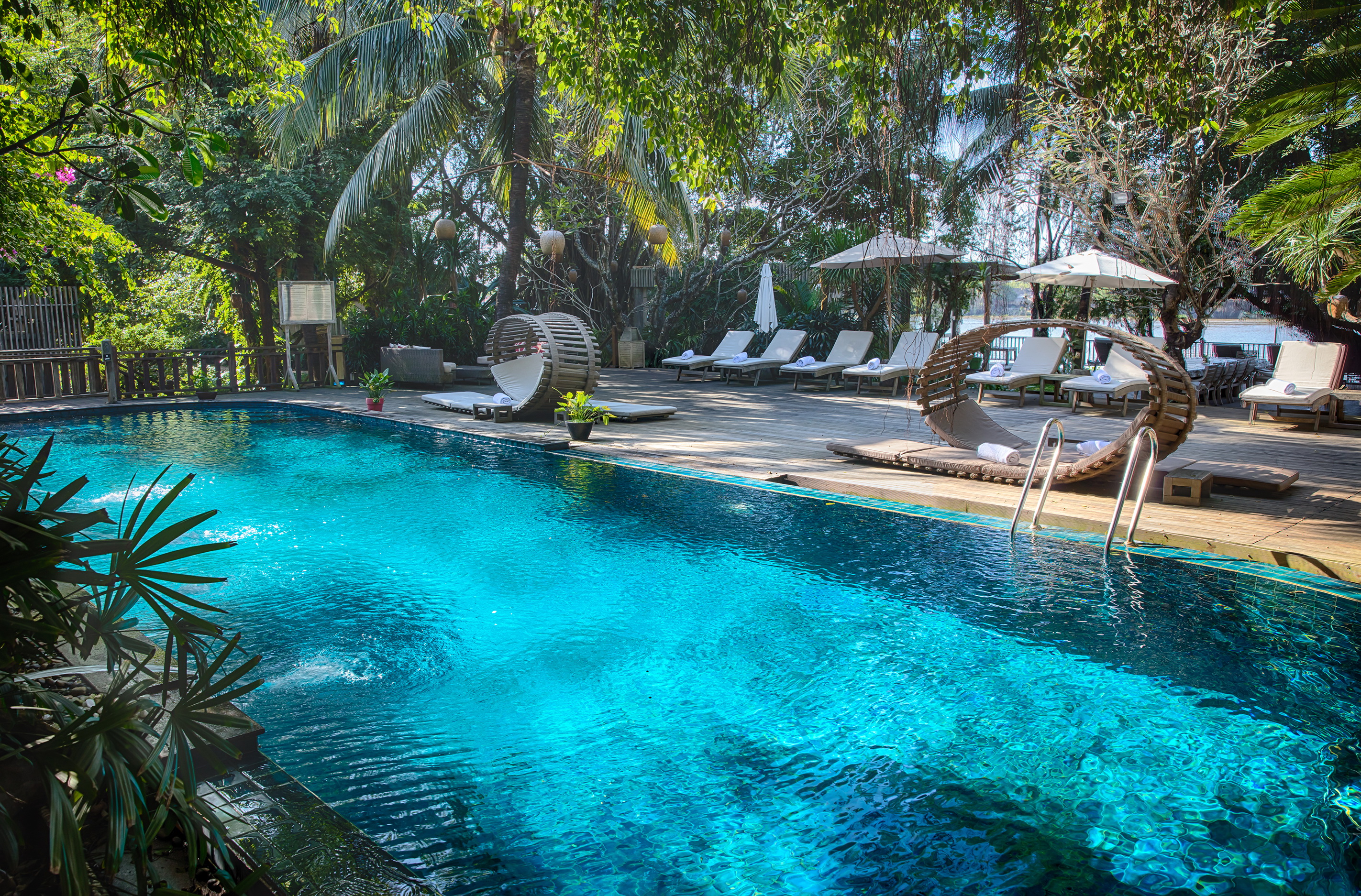 The retreat has 19 spacious villas and suites – sanctuaries as they like to call them. All of them are evenly spaced out amid the tropical garden for just the right amount of privacy. Among the popular rooms are the Pool Suites and Riverfront Villas.
We stayed at the Garden Villa that comes with its own private pool, Jacuzzi, veranda, and an outdoor rain show. The first level is a spacious his-and-hers style luxurious bathroom including a gorgeous bathtub. Staying true to its roots, open up the closet and you'll find your very own traditional conical hat for you to use when visiting Ho Chi Minh's popular spots (or even just a walk around the vicinity), alongside several amenities made from eco-sustainable materials. In the second level lies a king-sized four-poster bed with a canopy, and a balcony with a view enough to peek the river. All rooms come with the standard wifi and in-house entertainment system, as well as personal butler services.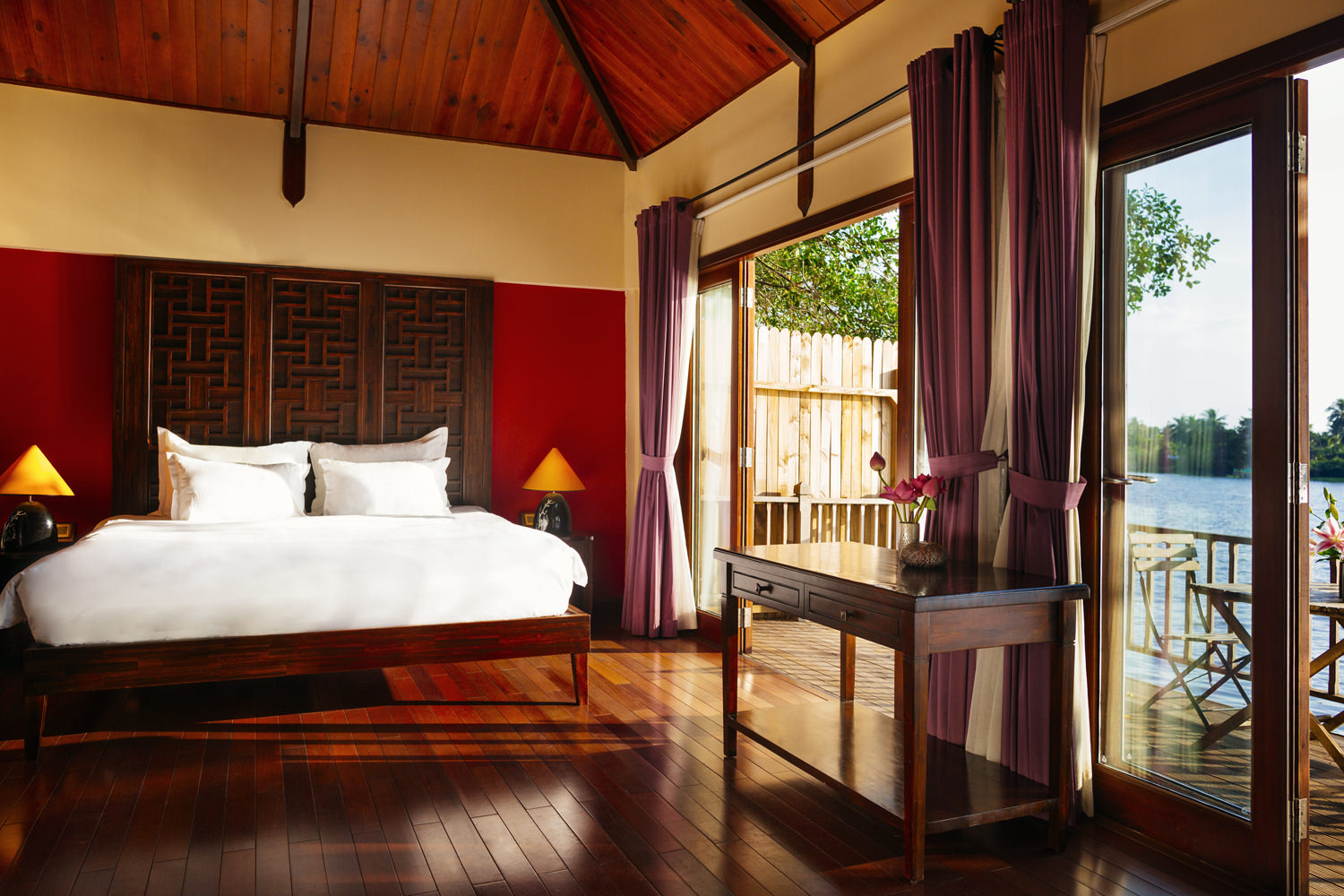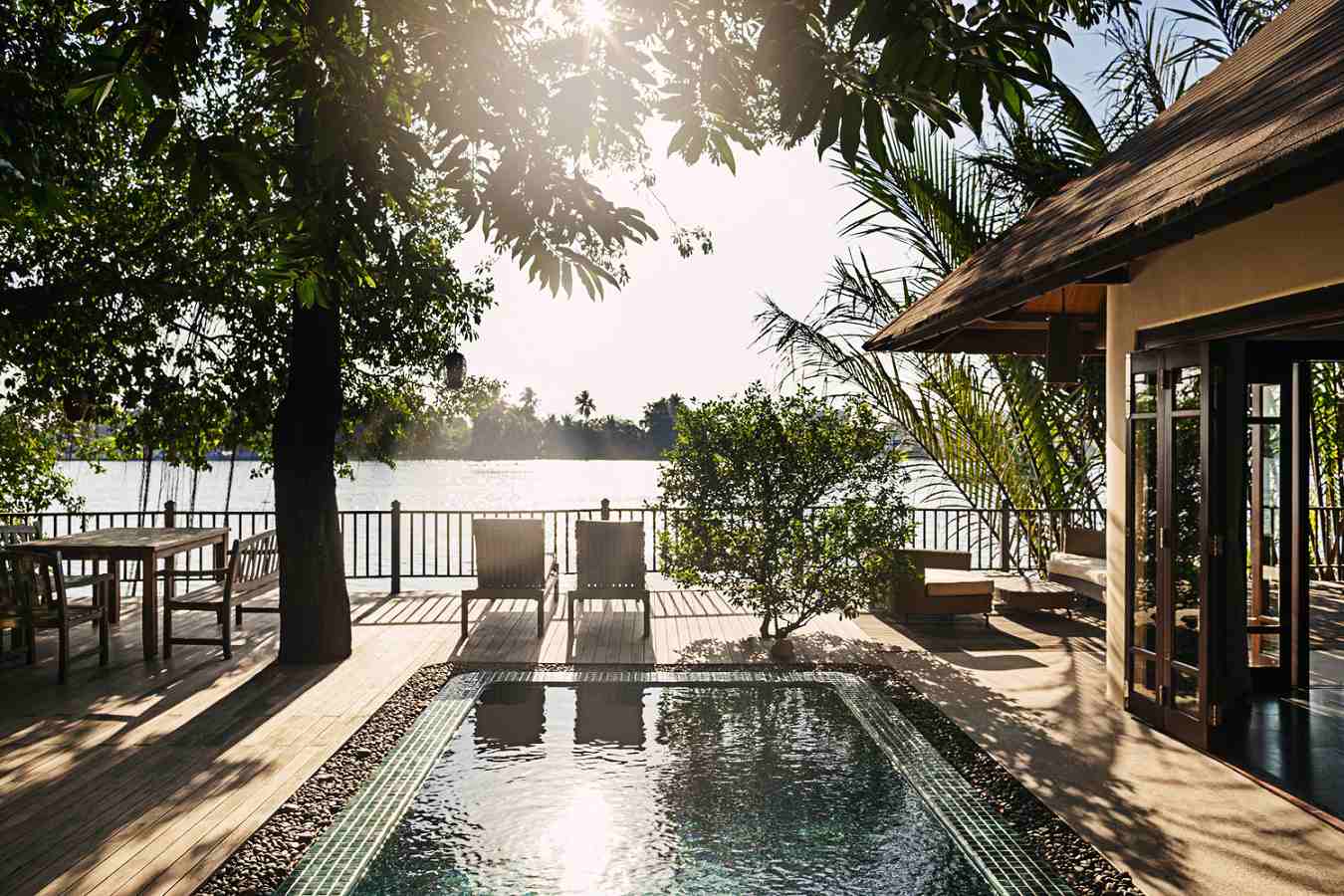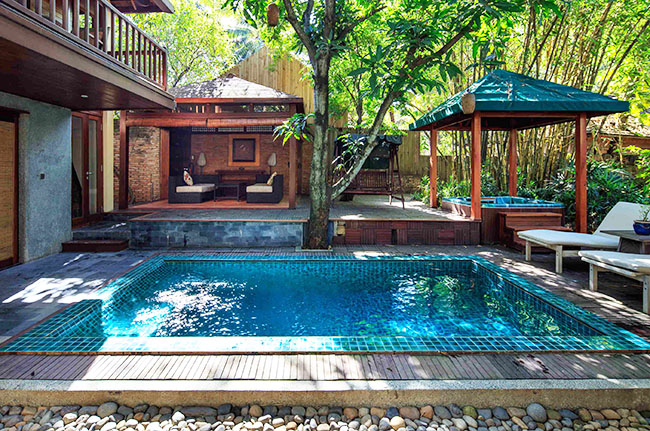 One of my favourite scenes in the retreat is having our meals served at Tram's Cookery, an indoor-outdoor restaurant with the beautiful Saigon River as the backdrop. We particularly enjoyed the scrumptious Vietnamese and international dishes that were made from local and organic ingredients.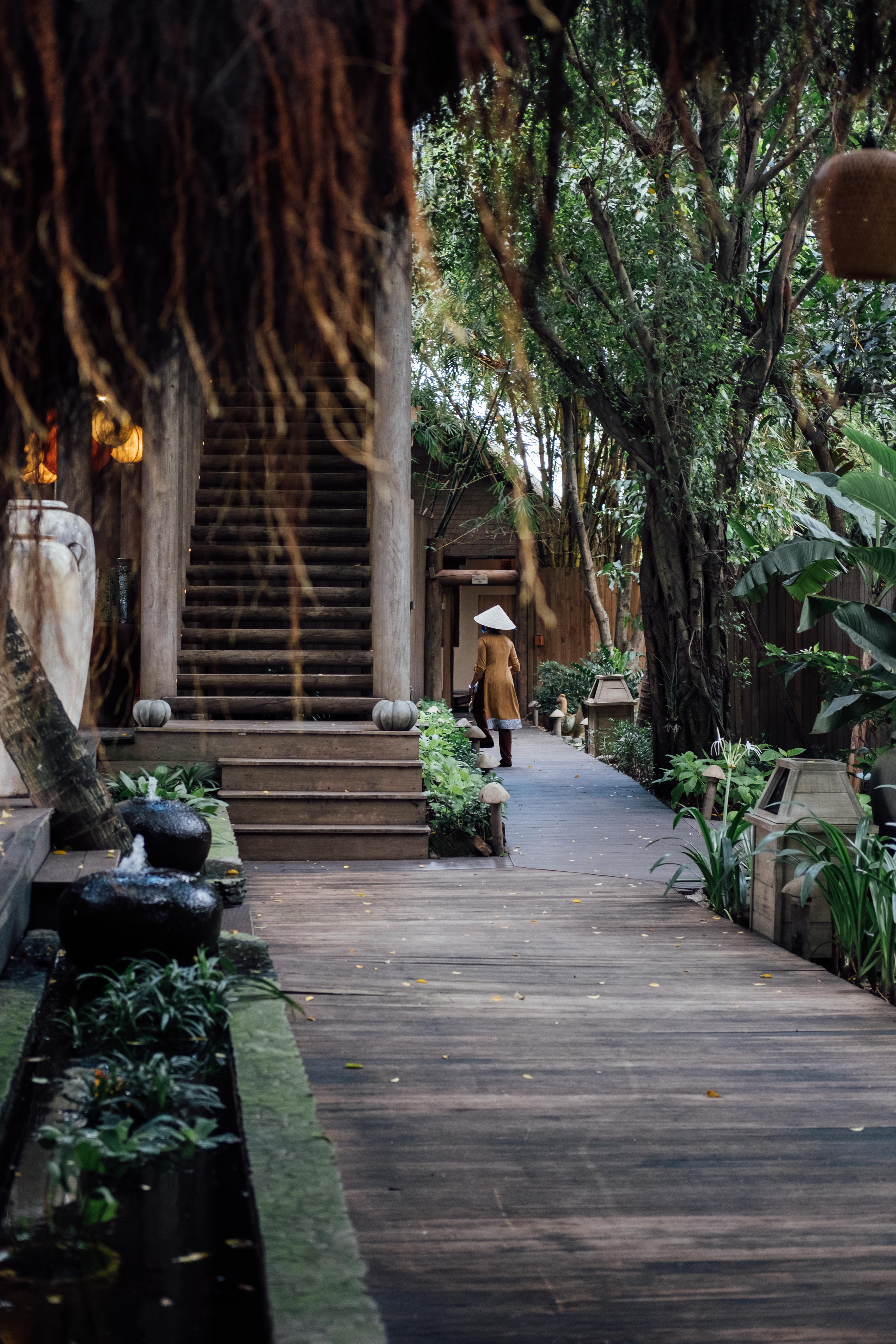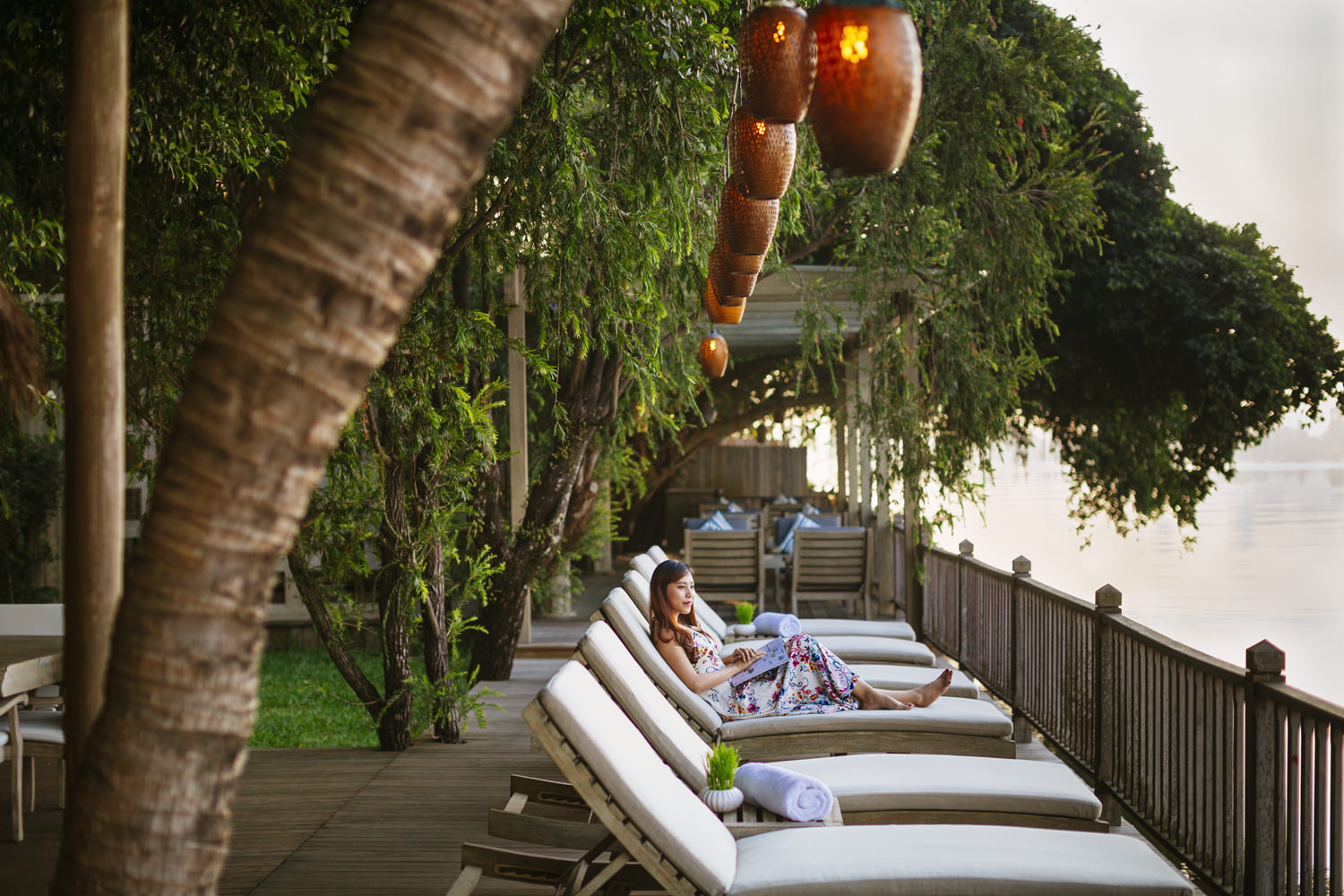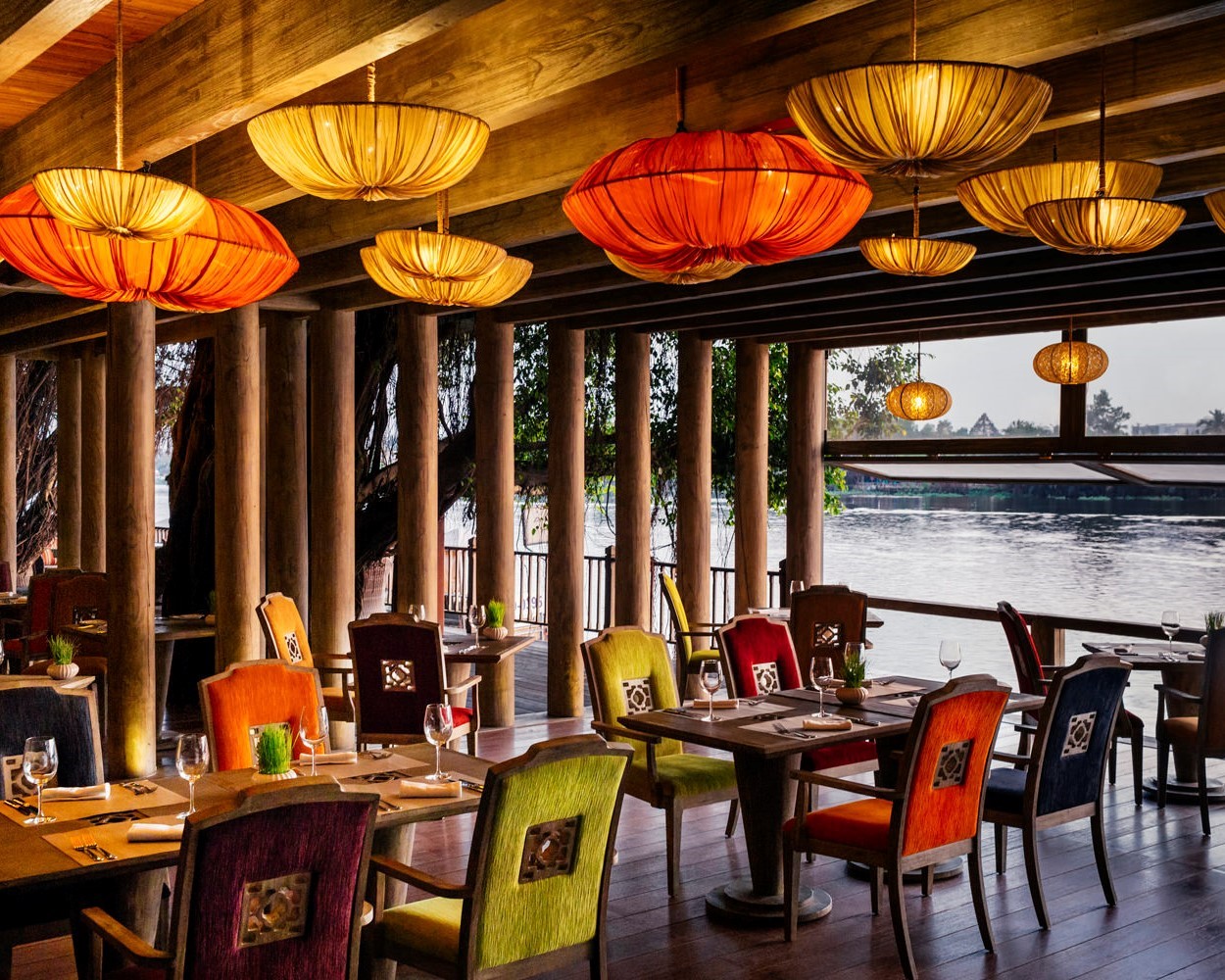 An Lam Retreats has just opened an adults-only resort sanctuary offering the same privacy and tranquillity where nature's surrounding is king. Experience Treetop and Beachfront Pool Villas in exclusive Ninh Van Bay!
Nomad rating: 4/5
Most memorable: Impeccable butler service.
Recommended for: Travellers looking for a quick city escape.
You deserve it… and more.