So you've watched Under the Tuscan Sun, you've read A Year in Tuscany, and you've certainly drunk your fair share of Brunello and Chianti (hello Clarice) but, deciding which wineries to hit-up when you're actually in Tuscany can be a daunting (if not overwhelming) task. Less time in the car, more time tasting wine, we've got you covered with these not-to-be-missed molto-chic stops:
#1 Cantina Antinori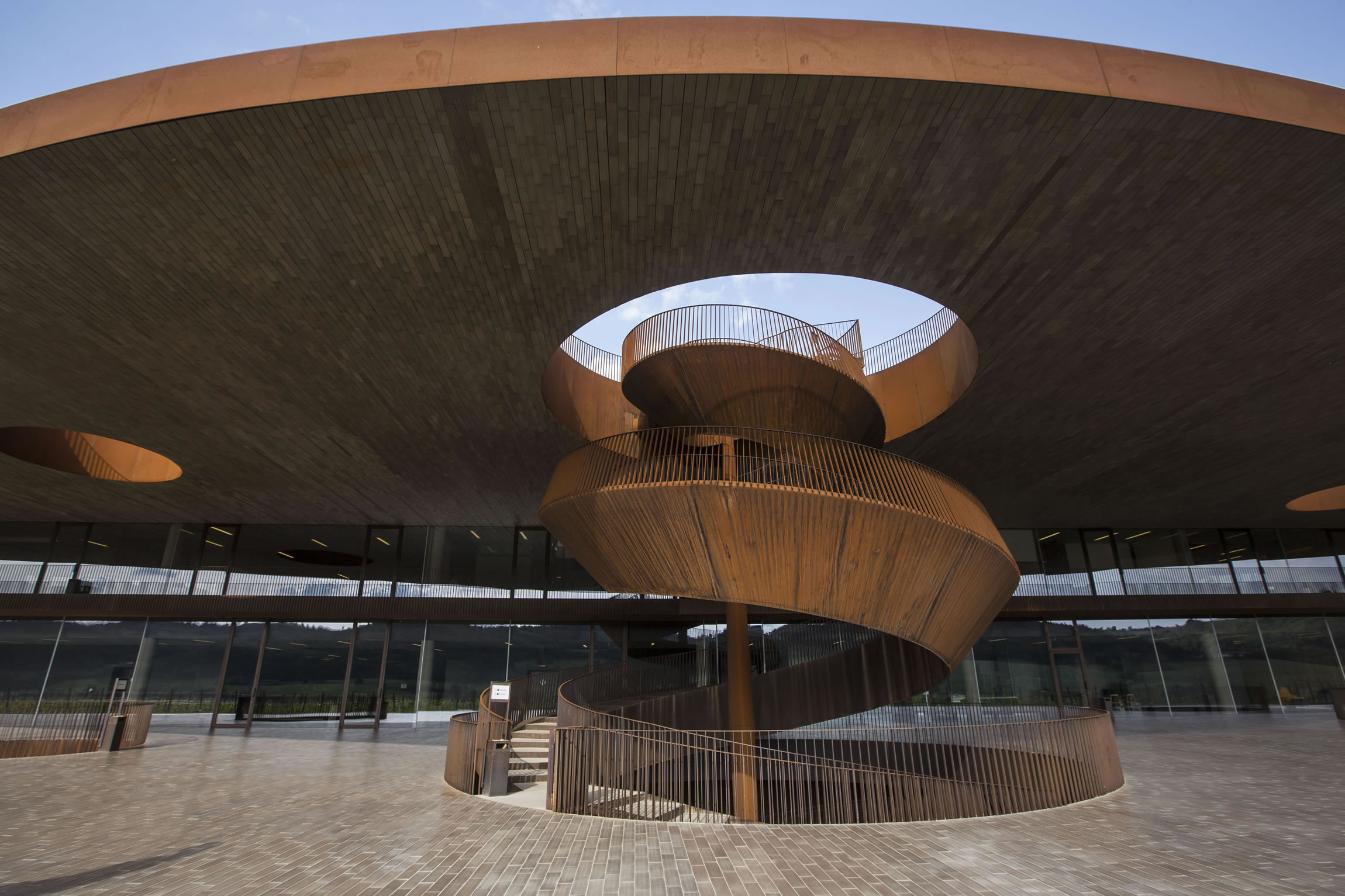 What: Designed by Italian firm Archea Associati, Cantina Antinori blends seamlessly into the rolling hills of the Tuscan landscape with two large planes of concrete slicing through the earth and framing views of the surrounding vineyards. The showstopper however, is the spiral staircase which connects the three-storey structure and has since shot the winery to instagram fame. Blending natural materials like terra cotta, wood, concrete and weathered steel throughout, don't stop at the stairs as the library and barrel rooms are equally as stunning.
Wine: Chianti Classico
Where: Via Cassia per Siena, 133 Loc. Bargino
Stay: Castello di Bibbione is literally stumbling distance (okay 3.5 beautiful km's away), meaning you can be a repeat, bipedal offender.
#2 Poggio Antico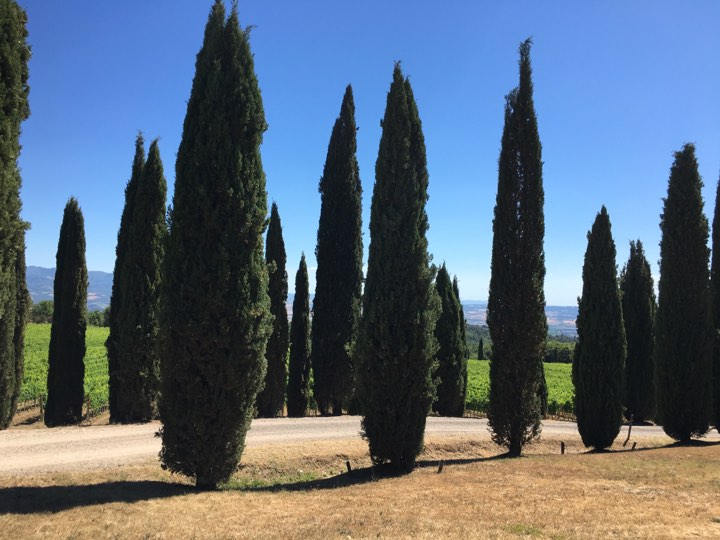 What: If you like your reds big and bold, and scenery quintessentially Tuscan (read: vine-covered farmhouses, Stone Pine flanked roads) you'll want to beeline it to Poggio Antico. One of Montalcino's most elevated estates, the vineyards average 1476 feet above sea level meaning temperatures drop in the evening allowing for an increased finesse and intense bouquet to the wine. Book in for a late afternoon tour followed by dinner in the Giardino and you'll understand why Tuscany is like no other.
Wine: Brunello di Montalcino
Where: 53024 Montalcino (Siena)
Stay: Castello di Vicarello is nestled into some stunning countryside nearby and is about a half hour drive to the estate.
#3 Petra Winery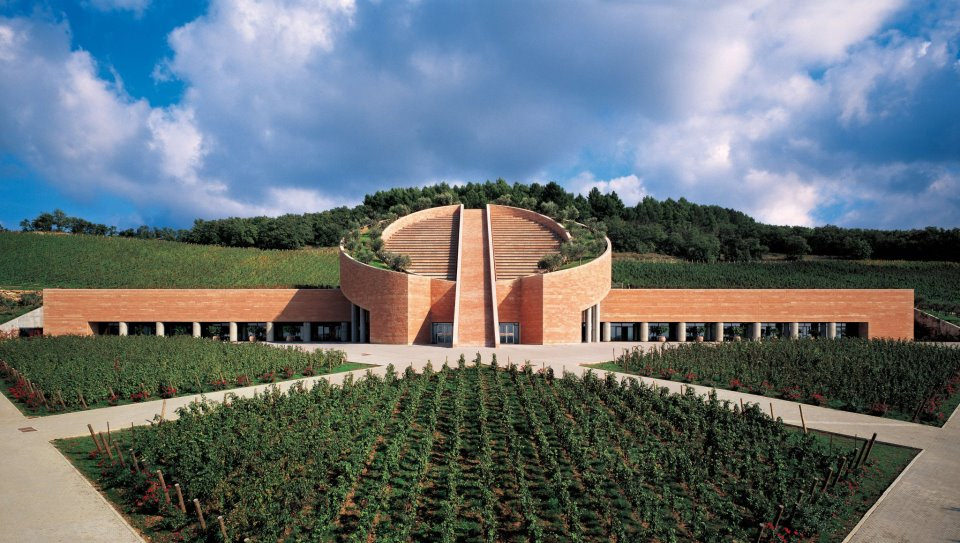 What: We'll be a bit honest here, it's more about the winery than it is the wine at Petra, but design aficionados can geek out at Mario Botta's po-mo structure that rises up like a temple from the rolling hills of the San Lorenzo area. Inside, the barrel rooms are a sight to behold with gothic rib-vault ceilings done in a variety of materials (from wooden beams to on-trend pink plaster) supported by decorative, if not fanciful columns. It's actually totally now, and it's one of Botta's best.
Wine: Cabernet, Merlot, Sangiovese, Syrah, Viognier (they also make their own olive oil which makes for a great gift).
Where: Petra farm, San Lorenzo Alto, 131
#4 Rocca di Frassinello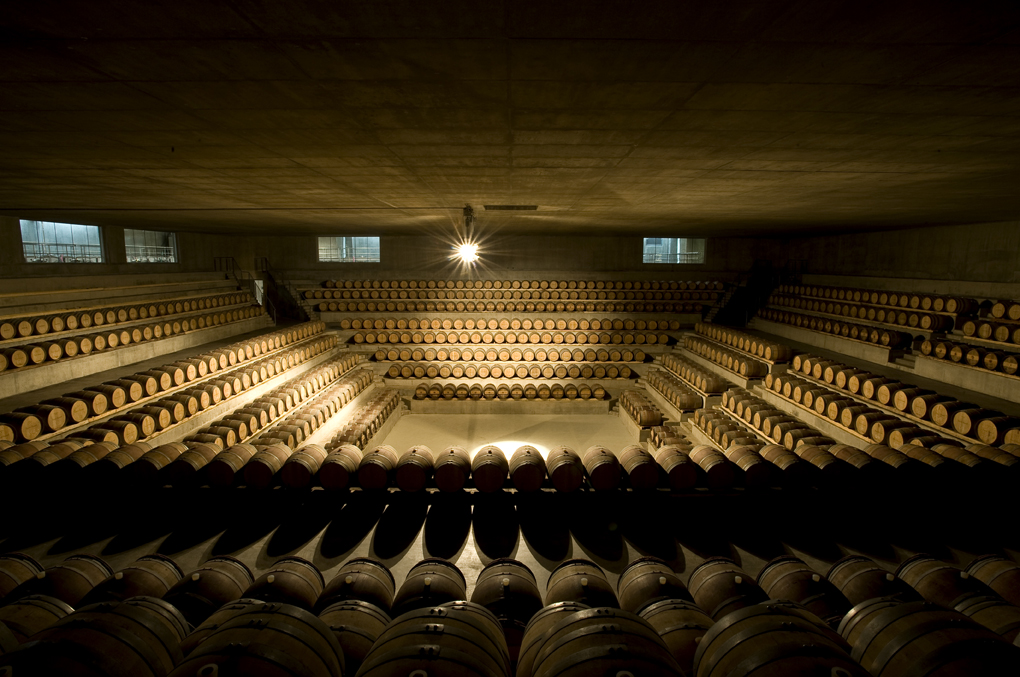 What: Another heavyweight starchitect designed winery, Renzo Piano's Rocca di Frassinello is a juxtaposition of modern and ancient. Austere on the outside, the interior barrel room carves out the earth in an inverted pyramidal form. The winery also doubles as a museum with a permanent Etruscan exhibition exploring the ancient history of wine-making designed by Italo Rota. After your vino tour, contemplate David LaChapelle's 'Rapture of the Grape of Rocca di Frassinello' created specifically for and inspired by the estate's wines and surrounding landscape (glass in hand of course).
Wine: The Baffonero 100% Merlot and signature Rocca di Frassinello blend
Where: Località Giuncarico Scalo, 58023 Gavorrano
#5 Castello Monsanto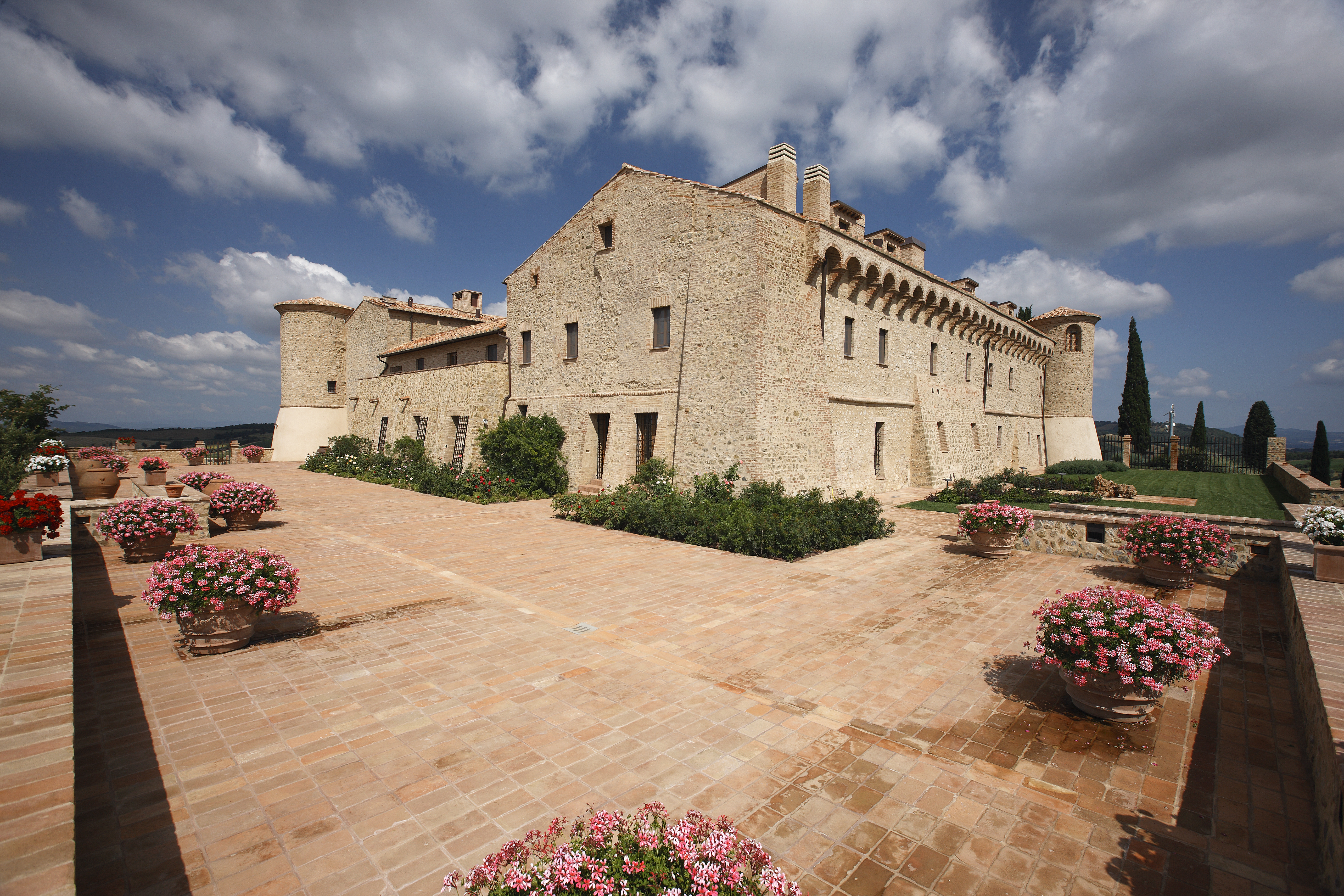 What: Not to be confused with the evil Monsanto corporation, Castello Monsanto is anything but. A favourite high-rank on Wine Spectators list, this picture-perfect medieval Tuscan winery is the definitive locale to get your Chianti on. If there was ever a place we could say…stop reading and just go, this is it…Salute!
Wine: Chianti
Where: Via Monsanto, 8 – 50021 Barberino Val D'Elsa
Stay: Pratello Country Resort will see you at Castello Monsanto in under an hour and the drive ain't too shabby.