Officially named this year's it destination, in our books Bali has always been a good idea. 2017 however, sees us ditching those ever-so-popular pool bars (gasp!) in favor of some grass, and catching some live jazz. Here's some of our fave new Bali bars and restaurants thus far:
#1 The Lawn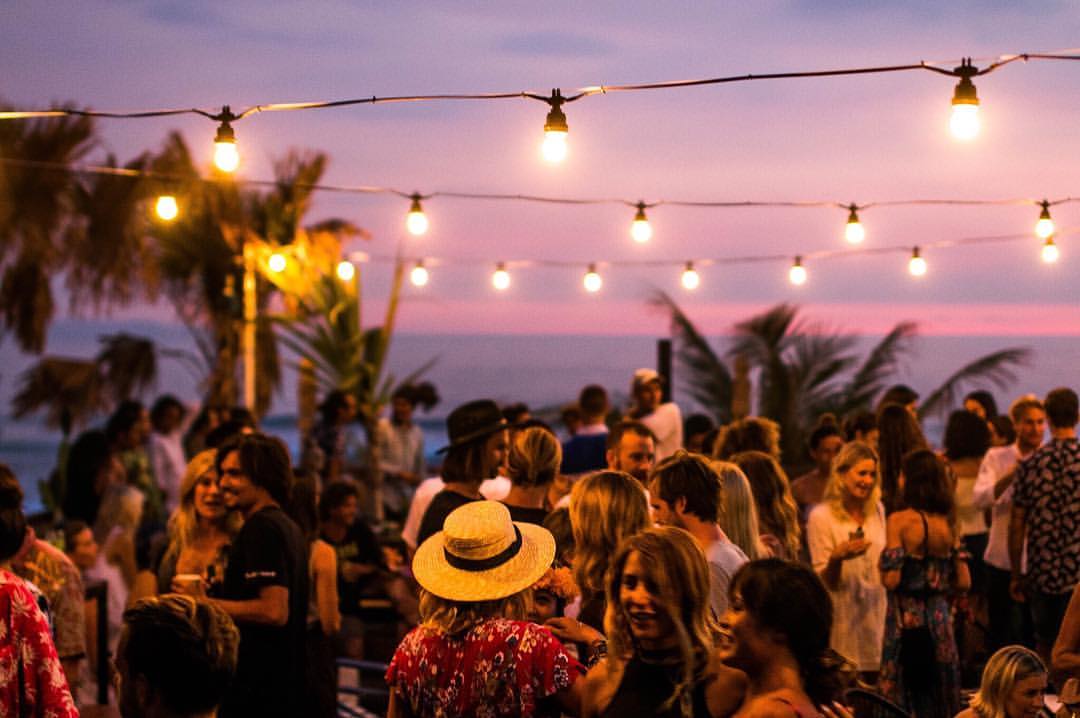 Where: Canggu
What: An oceanfront pool club is great and all, until you realise the more people drink in the pool, the less likely they are to get out of the pool to find a toilet. Enter The Lawn — a more than welcome addition to Bali's burgeoning beachfront bar scene. Sans pool, at The Lawn the grass is actually greener. With strings of fairy lights overhead, mats and low tables spread out underneath Balinese umbrellas, and the ocean but a stones throw away, this sundowner ticks all the boxes.
Update: Bracing for high season, The Lawn has now (unfortunately or fortunately depending on what you're looking for) installed a beachfront pool.
#2 40 Thieves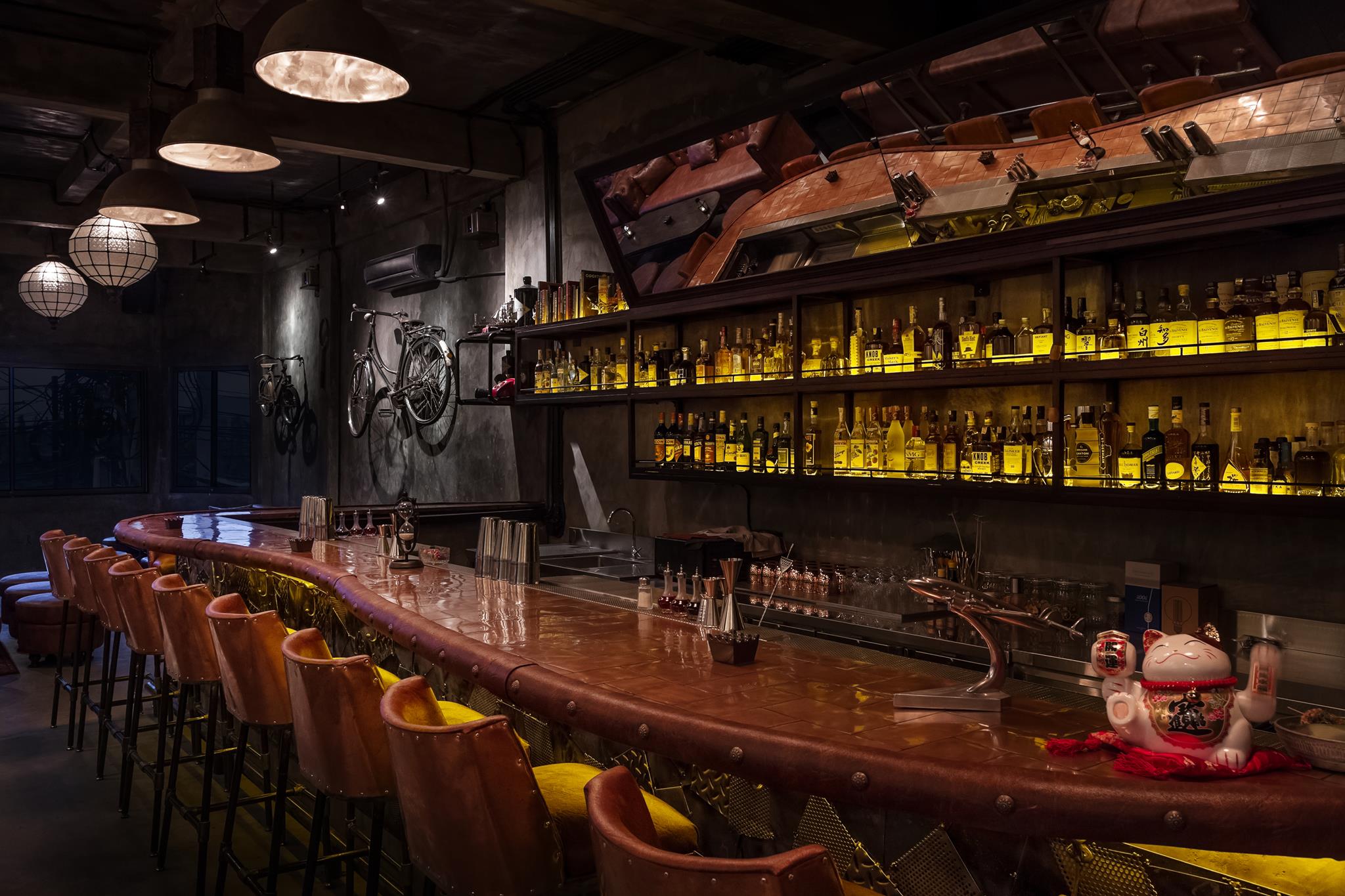 Where: Petitenget
What: The Speakeasy thing just won't die, but that doesn't mean it's not fun to bumble through a ramen shop and head upstairs to a ram-packed bar manned by some of the most personable bartenders on this island. It's a great alternative to a club if you find yourself thirsty after a late dinner, and the drinks be stiff.
#3 Bikini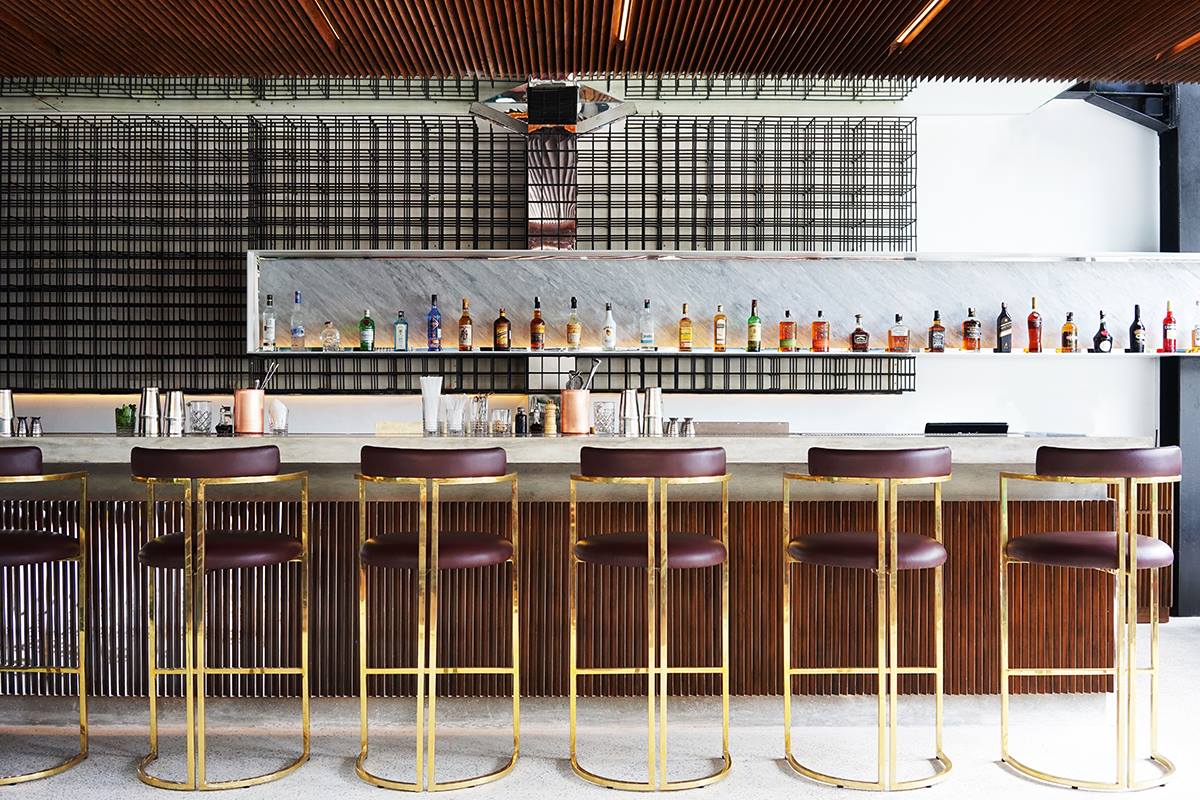 Where: Seminyak
What: Definitely on the tip of everyone's tongue this year, Bikini is brought to you by the same folks behind Sisterfield's, which you just might have heard of. With the decor referencing everything au courant in other global design capitals, it's a refreshing (if not slightly schizophrenic) splash of brass, raw concrete, wood, pink and jewel tones in a Miami meets NY loft industrial space. And, if you're down with some Foie Gras don't miss 'smoking' one of their signature stogies.
#4 Paris Cat Jazz Club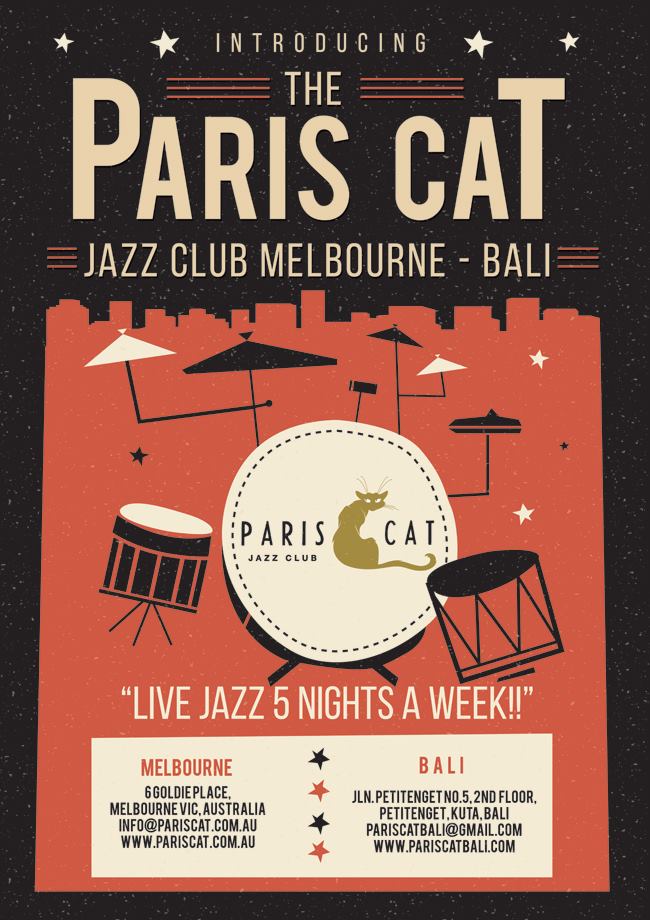 Where: Petitenget
What: Indonesia's got good Jazz. Period. From Jakarta's Java Jazz Festival to Bali's Jazz Market By The Sea, Jazz has managed to not only hang on from penetrating Indonesia in its heyday, but flourish with a younger generation adding a modern yet local influence. With a mother club in Melbourne, the newly opened Bali Paris Cat is a dedicated arts space featuring true Jazz players (both local and international) 5 nights a week.
#5 Da Maria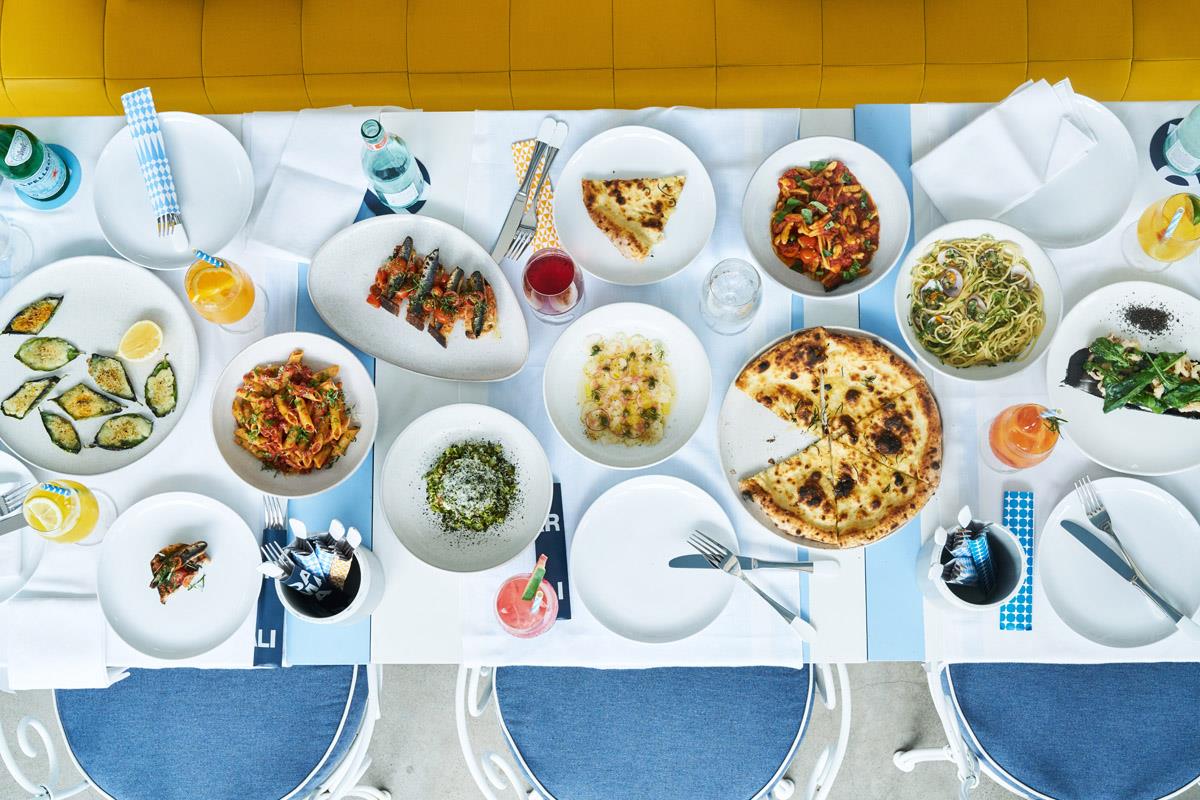 Where: Petitenget
What: From the man behind Sydney's Bondi Icebergs — Maurice Terzini, Da Maria has already cemented itself as one of the top new Bali bars and restaurants for the year. Whether you're looking for an Ivy-esque long lunch or a late night pizza + disco, the boho-beautiful space actually serves up some of the finest Italian food on the island (order a pizza trust us).
And some of our fave new Bali villas.