Why go to Disneyland when you can vacation in a real kingdom fitted with a dashing King and his beautiful Queen (sorry, ladies), unparalleled beauty and sacred sites? Tucked between India and Tibet at the eastern end of the Himalayas, Bhutan's beautiful landscape of lush mountains and valleys, temples and monasteries is a real life fairytale.
If that's not reason enough to plan your getaway to Bhutan, here are 10 more:
 #1 The Hills Are Alive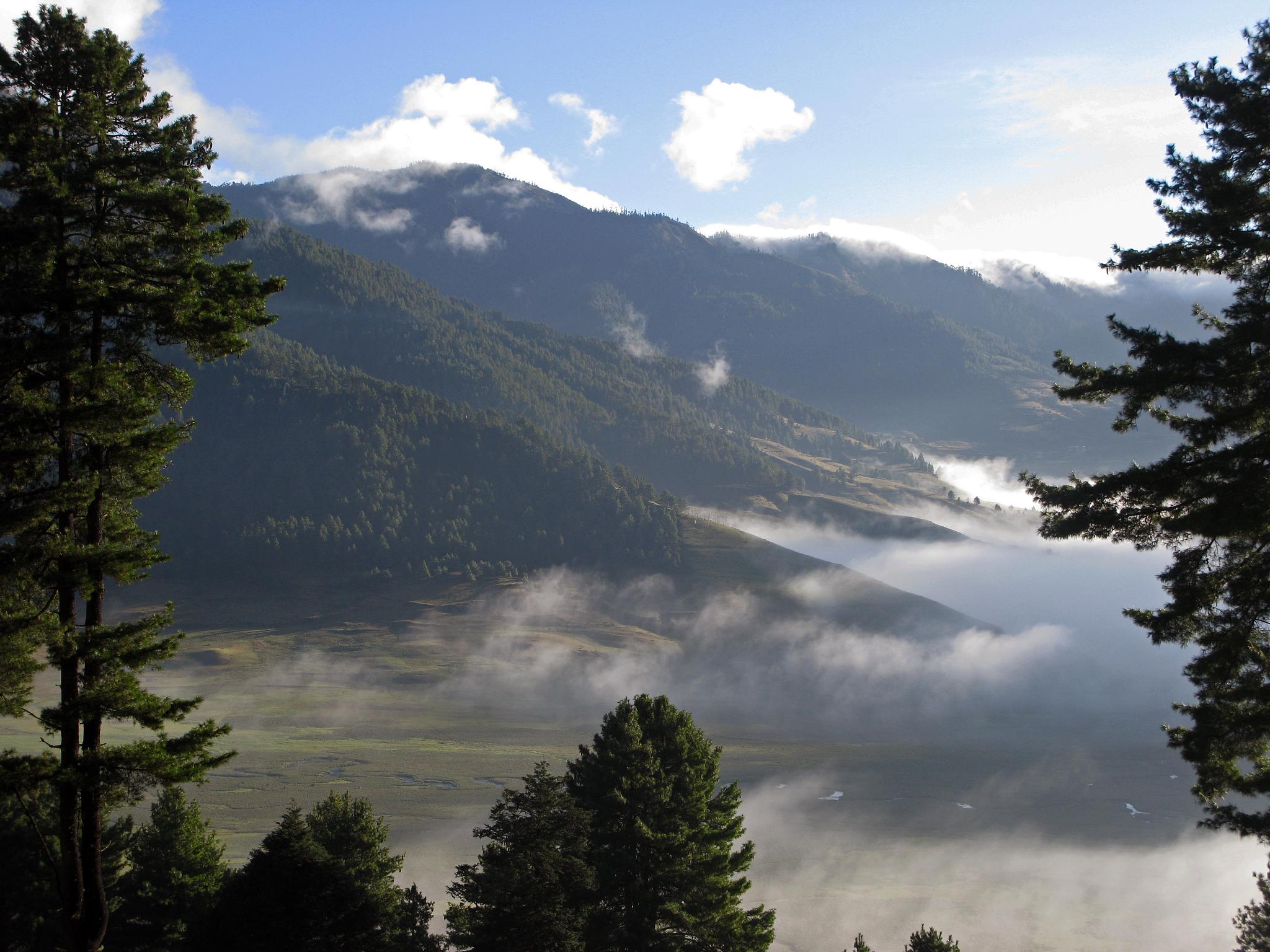 Sure, the neighbours Nepal and China have great trails, but how many do you know have hiked the terrains of Bhutan? Not many, we bet. Bhutan is home to the last virgin trekking routes of the Himalayas – there are forests that are uncharted territory and mountain peaks no man (or woman) has conquered. Seeing how mass tourism and trash left behind by inconsiderate travellers have ruined the once pristine hiking trails in Nepal, mountaineering is banned in Bhutan – so stick with your guide for legal exploration.
#2 Sweet Stays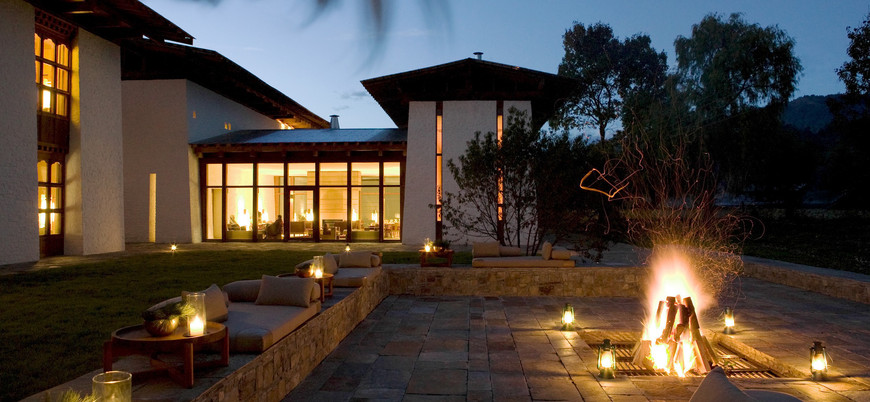 It may be off the beaten path but by no means will you have to rough it out in tents if you don't want to (though you very well could). There are a number of luxury retreats where the sheets are high in threadcount and pillows soft and fluffy. Bhutan's daily charge of USD $250 per person includes land transport, food, guide service and accommodation though it will cost more if you choose a more luxe stay. And yes, there's internet access – but why bother when you're surrounded by breathtaking scenery?
#3 The Happiest Place On Earth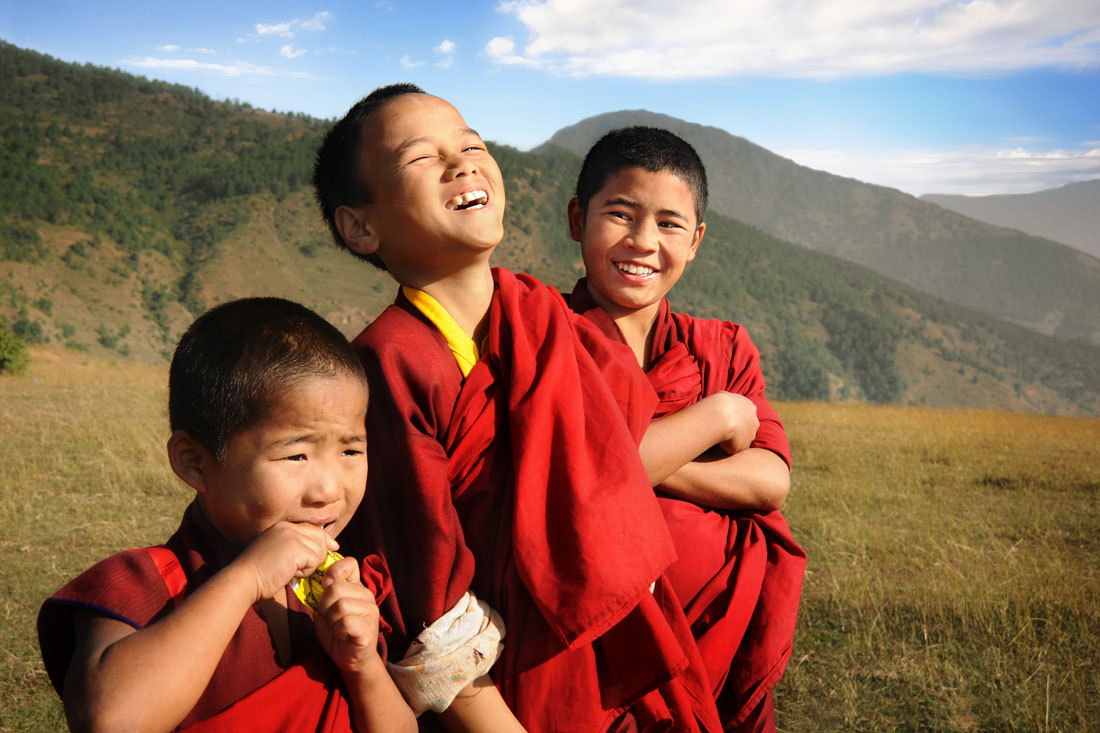 Buddhist philosophy permeates all aspects of life here, so not only are the Bhutanese deeply spiritual, they're also very positive (and their buoyant spirits are infectious!). That happiness is owed to the country's index of Gross National Happiness, Bhutan's answer to Gross Domestic Product, which is all about sustaining natural resources, preserving culture and good governance while protecting their spirituality. And happiness independent from the world share market or material quests is something we can all take a cue from.
#4 Culture Vulture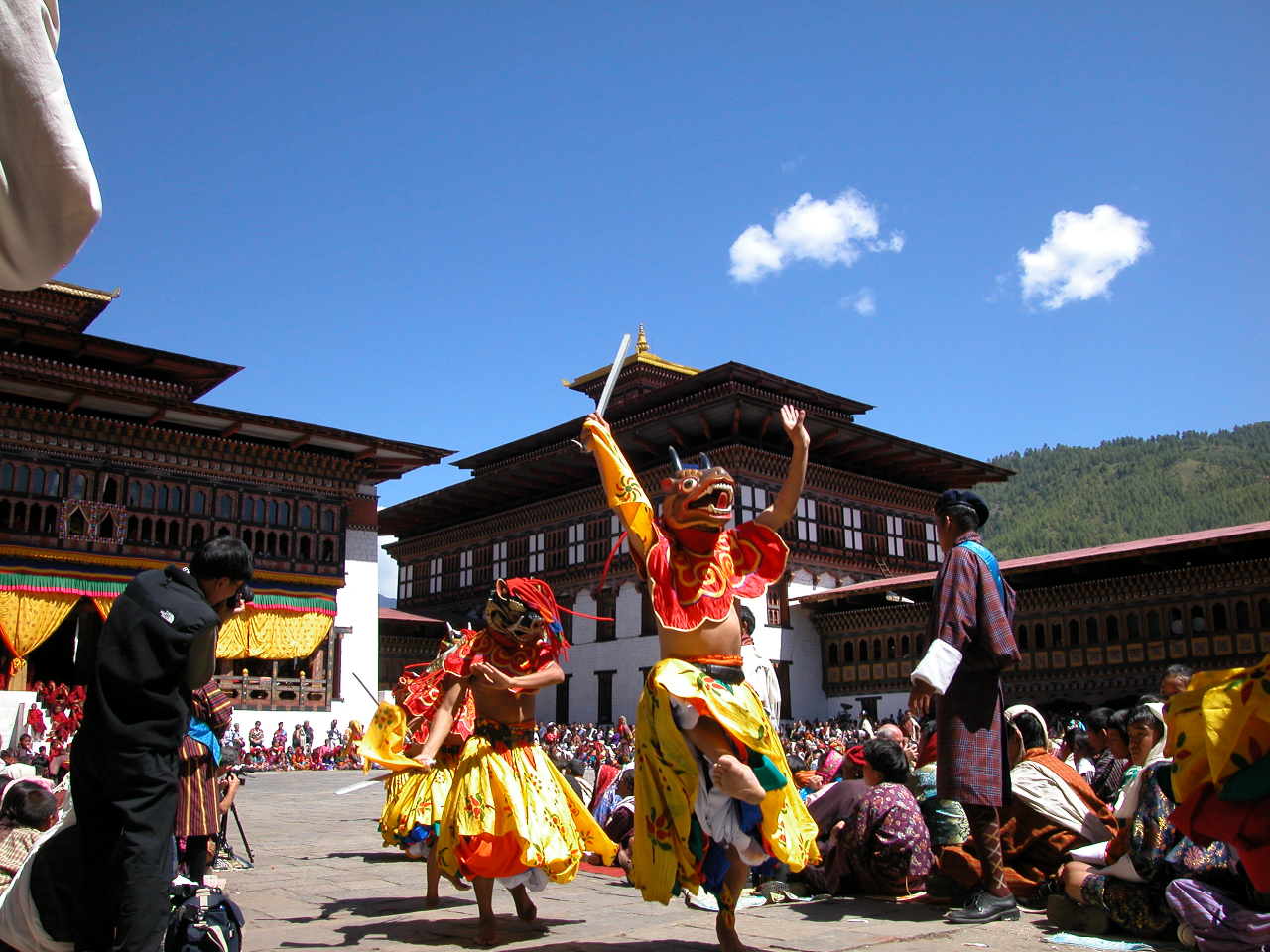 Bhutan's self-imposed peaceful exile within the Himalayan mountains means they've managed to preserve a deeply spiritual and traditional way of life. It's a step back in time, as well as a refreshing change of pace and escape from the contrived and capitalist modern world. Thanks to the limits imposed on mass tourism, the country has retained a huge part of its rich cultural identity. Forget street style, most of the locals dress in the traditional Ghos and Kiras, while native architectural features grace every building.
#5 Free Exercise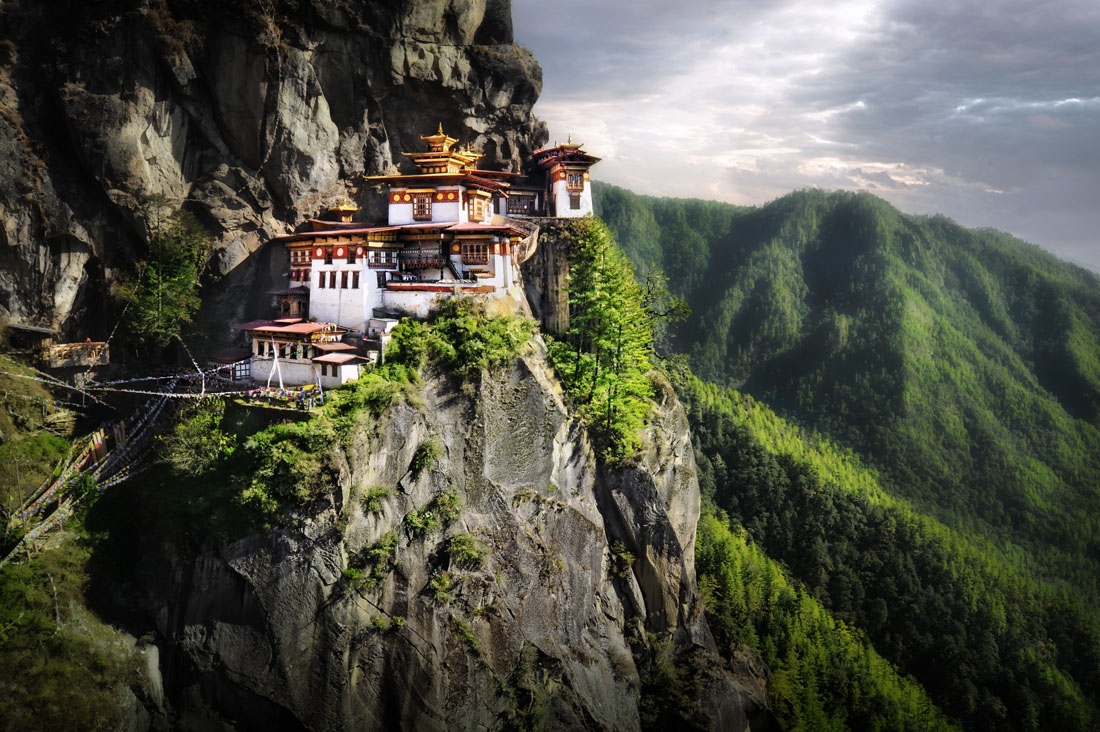 Who needs yoga when you can hike? The architects of Bhutan's temples picked some of the world's most auspicious locations (and jaw-dropping views) to construct their fortresses and monasteries. In fact, most of the country's landmarks involve trekking through dream-like landscapes that are inaccessible via roads (yes, you have to climb). The iconic Tiger's Nest – one of the most sacred places in the country, hangs on a cliff 914 meters above the city of Paro and takes two hours to climb (depending on how fit you are), thanks to roughly 850 steps. If you want to cheat? Go on horseback, but be prepared for thin mountain air and views that can cause vertigo. Don't expect to see any tigers though – legend has it that the name came from Guru Rimpoche (the founder of Tibetan Buddhism) who flew there on the back of a tiger.
#6 Burn Baby Burn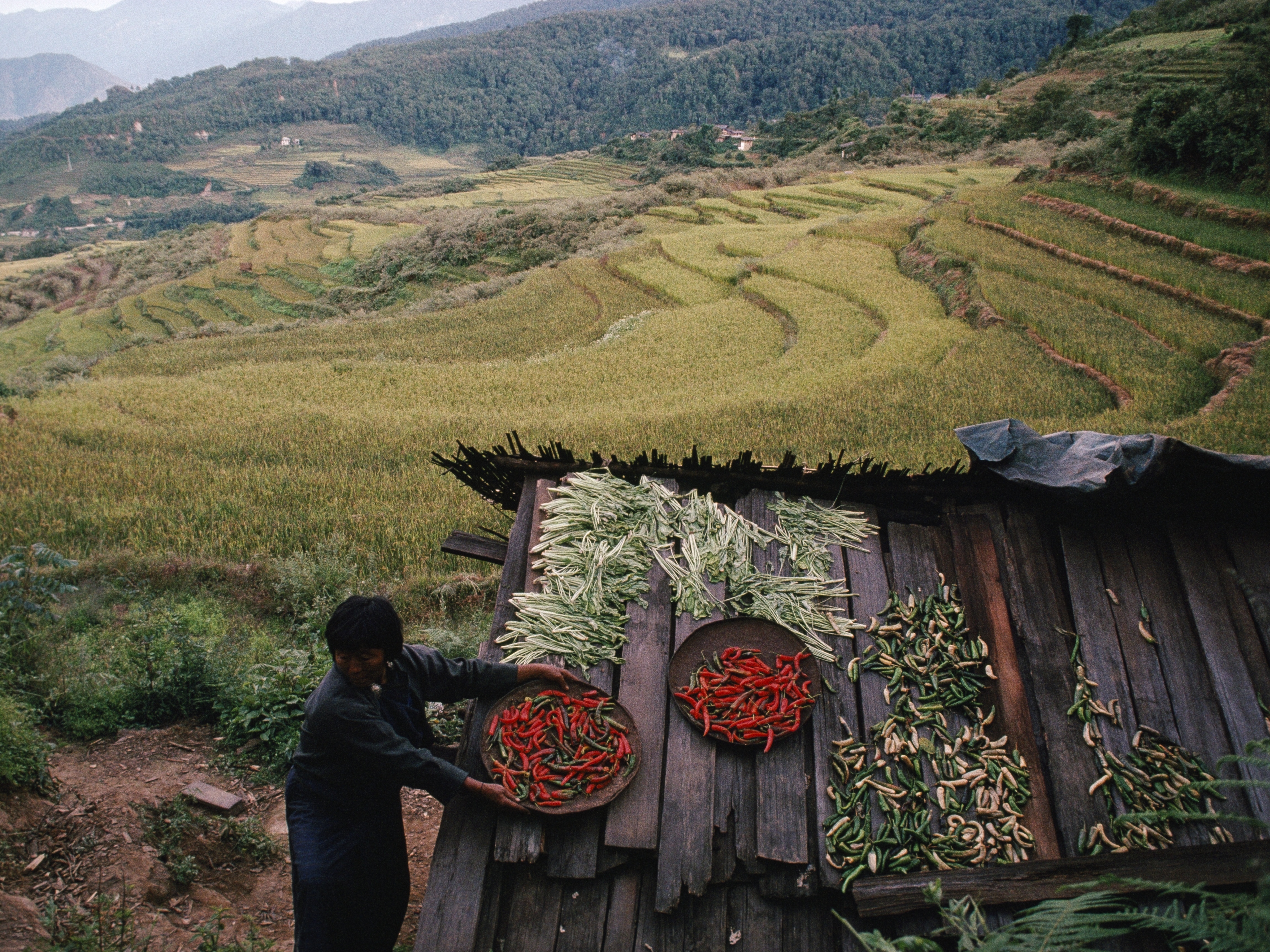 Does eating spicy food equate to happiness? We'd like to think so. The Bhutanese claim chilies to be their favourite vegetables! The de facto national dish the Eme Datse is adventure dining for foreigners, especially those with weak tastebuds. A tasty but fiery mixture of chillies and cheese, it's putting it mildly to say that it's an acquired taste. Proceed with caution and make arrangements for water – lots of it.
#7 Instagram Envy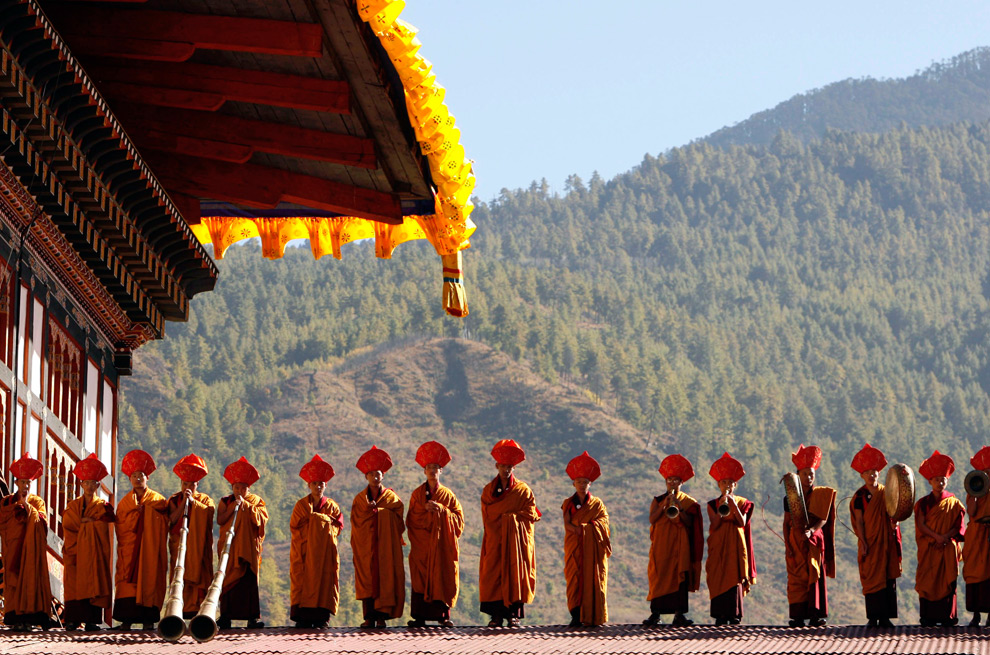 If ever there were a place in the world that could distract you away from your darn phone, it would be Bhutan. Whether it's the people, rituals, colours, or the scenery – this is the real deal Shangri-la. Once you've picked your jaw up off the floor, you'll be snapping away and back to 'gramming. Promise.
#8 No Starbucks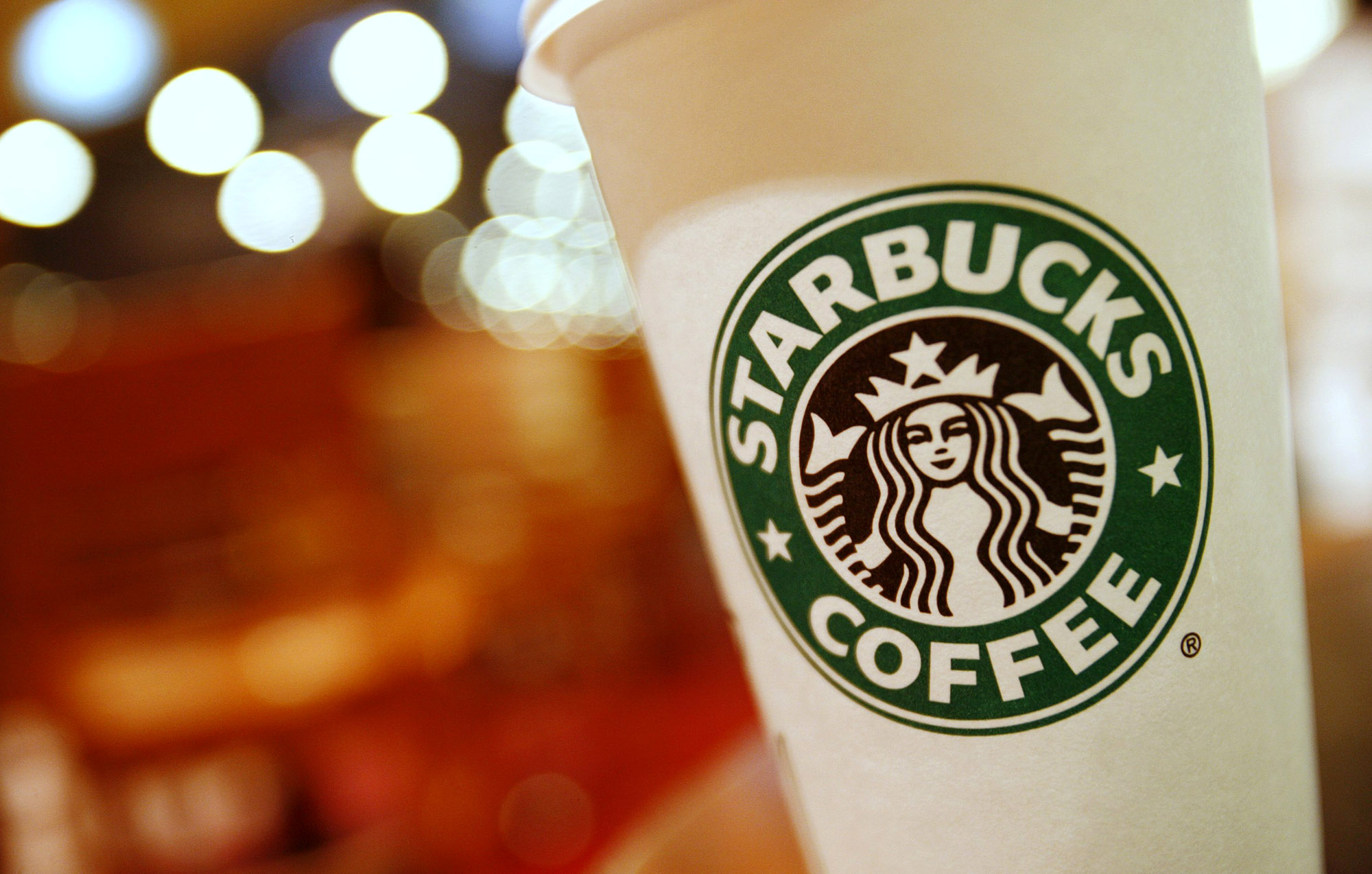 Bhutan's visionary balance aims to sustain its natural resources, preserve their culture, good governance, socio-economic development while protecting their delicate spirituality in the face of dominant global materialism. So not only will the setting change your mindset, you'll also be able to detox from the daily onslaught of conspicuous consumption. You won't find a single McDonalds, KFC, Burger King or Starbucks here (hurrah)!
#9 Is That A…?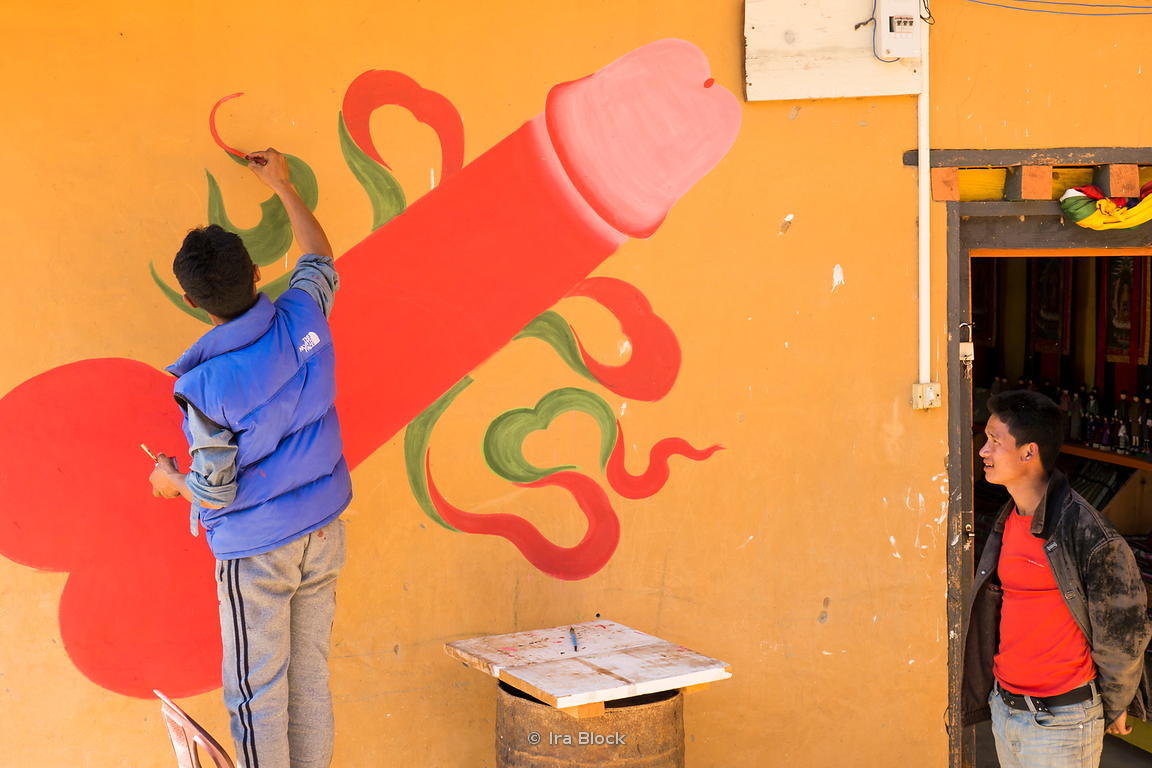 Or are you just happy to see us? There's no shortage of traditional shrines to visit but this one ranks high in our must-see list: the Chimi Lhakhang. Erected (pun intended) in honour of tantric Buddhist saint Drukpa Kunley who's known for his unconventional approach to religion (sex helps devotees on the path to enlightenment and according to local legend, he turned demonesses into protective deities by hitting them with his penis!), the shrine is also a fertility pilgrimage site – try not to gasp when you see the phallic murals and carvings.
 #10 The Takin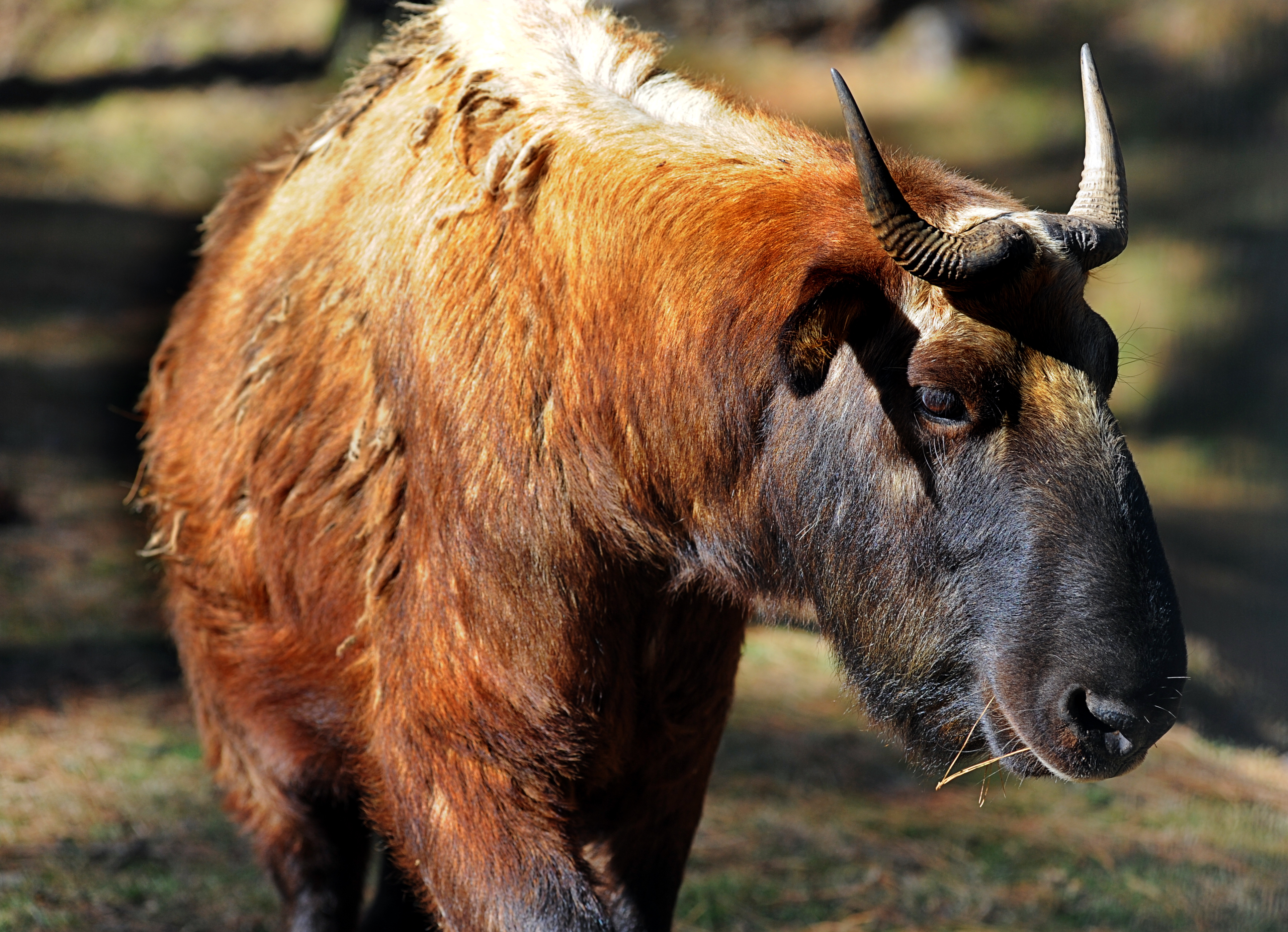 Also known as the gnu goat, the Takin is Bhutan's the national animal and is said to have been created by Drukpa Kunley (yep, that same one) by cutting off a goat's head and attaching it to a cow's body (he's also known as 'The Divine Madman', FYI). You can find them at the Motithang Takin Preserve in Thimphu, which was originally a mini-zoo but converted into a preserve when the animals refused to inhabit the surrounding forest when they were set free.
Plan your escape to this magic kingdom with us now!
Image credit: Main, 1, 2, 3, 4, 5, 6, 7, 8, 9, 10.