Winter is already upon us, which means that it is the time to put aside our flip flops and tank tops for a more warm, cosy and weatherproof ensemble. But just because the season's weather is less than satisfactory, doesn't mean our wardrobes have to be as well. That said, here are some pieces that will get you through the season in style – whether you are skiing the slopes of Niseko, Japan or exploring the Christmas markets of Europe.
#1 Knit Turtlenecks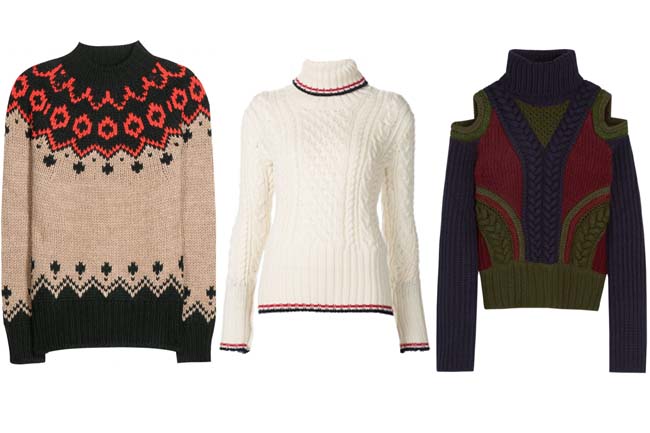 Nothing keeps you warm than a luxurious knit sweater in wool and here are our favourites from the season's latest collections (from left to right): Moncler Grenoble graphic knit top, a classic cable knit sweater from Thom Brown and a modern cut-out wool-blend top from Alexander McQueen.
#2 Leather Gloves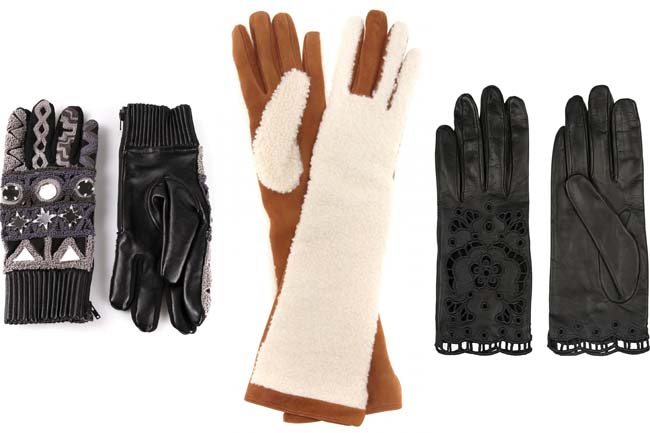 Invest in a good pair of gloves for winter, preferably in leather. Personally, we prefer leather gloves over wool because they are not only good for keeping your hands warm, but also dry. We love these gloves from KTZ and Acne Studios for day and this elegant cutout pair from Dolce & Gabbana for night.
#3 Beanies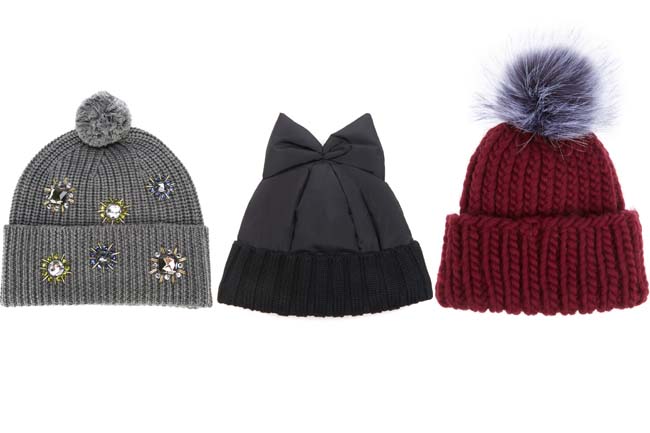 Another article of clothing we can't live without during winter? Beanies. We love how they keep your head and ears warm and, more importantly, how they keep your hair in place during those windy days. Don't forget to keep it fun like these beanies from Markus Lupfer, Federica Moretti and Eugenia Kim.
#4 Weatherproof Footwear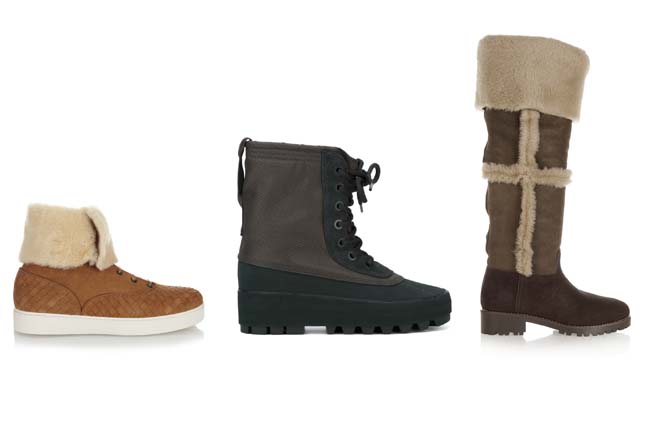 As much as we love to wear our usual sneakers or leather flats, well, we love our toes more. So, during winter, we'd love to keep our feet dry, warm and frost-bite free with functional boots, preferably with rubber soles and shearling linings. These boots from Bottega Veneta, Yeezy and Tory Burch will just do the trick.
#5 Good Outerwear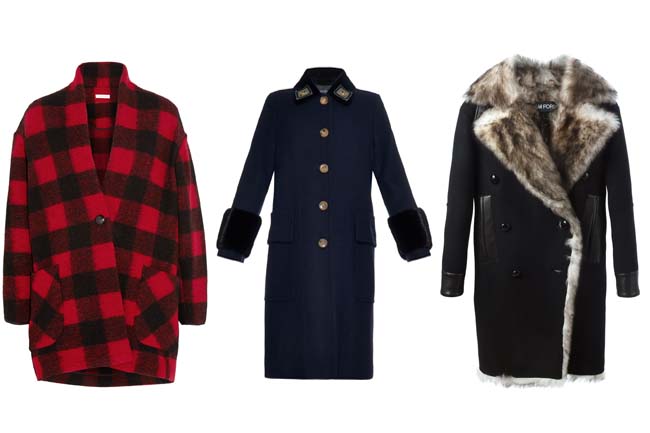 Finally, any winter ensemble is not complete without a good outerwear. Splurge on these fur-lined wool coat from Tom Ford and a wool-and-mink coat from Gucci, or save with this festive wool coat from from Étoile Isabel Marant.
Don't forget to check out these cosy stays, too!