So we're full-time nomads working in a luxury travel start-up, and we certainly can't complain about that. From reviewing partner villas and hotels to being in the know of the best places around — life's a trip (though it did take a lot of hard work to get here!).
That being said, we've still got a bucket list of places to see and stay at. At the top of our list has been Luna2 Private Hotel; a 5-bedroom villa right on Seminyak beach. Cool art, 20 dedicated staff, a 24-hour bartender and a top chef from the UK with Michelin-star experience. It's the ultimate party villa and was the perfect choice for a birthday getaway.
And so we did it. The birthday weekend was such a success, that we thought we'd share it with you. Psst, we have a special surprise for you at the end…
#1 The Grand Entrance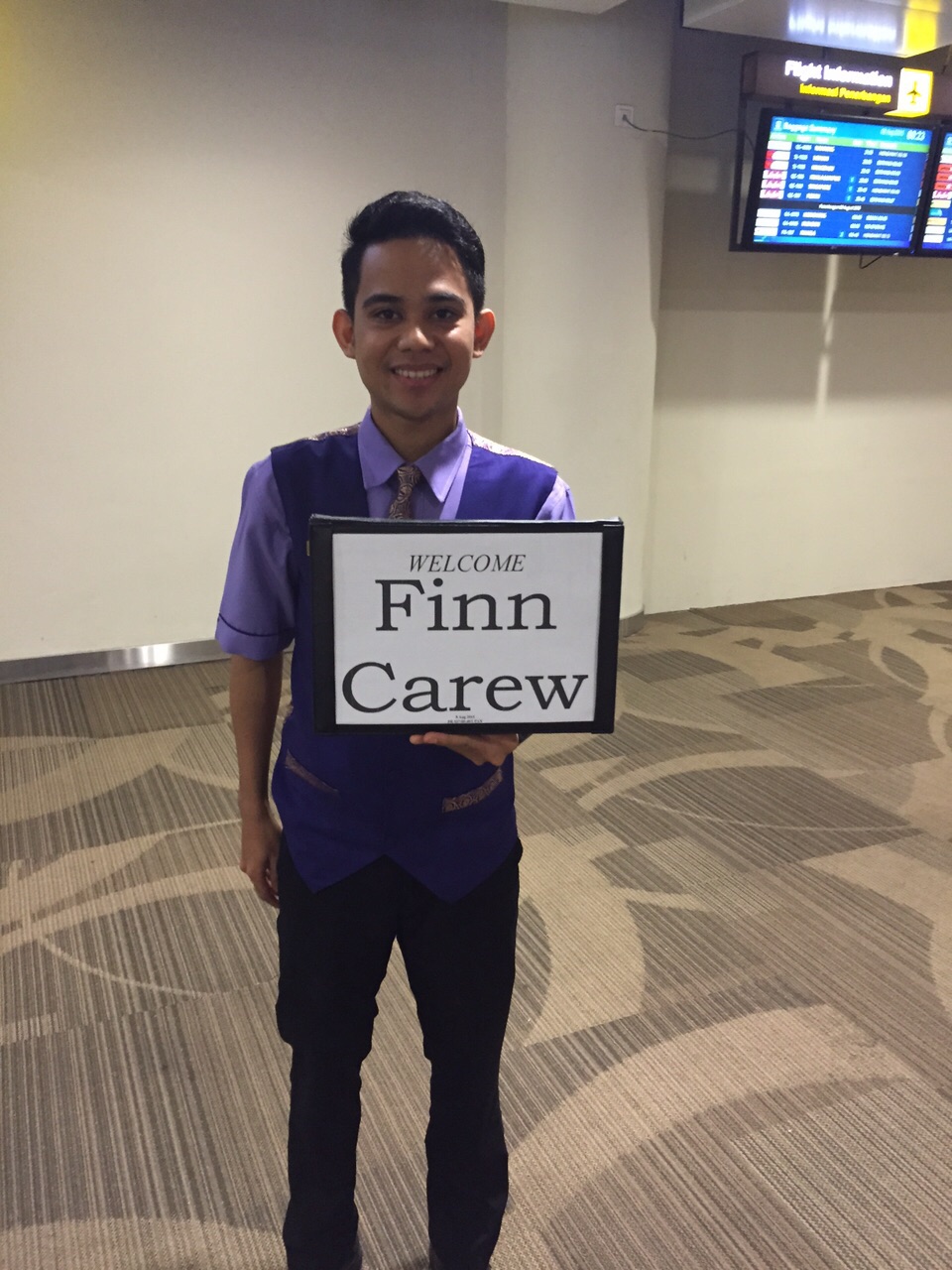 We arrived in style, literally when at the airport. Staying at Luna2 means you're privy to VIP check through at the airport. Which means you've got someone waiting for you right when you step off the plane, as if you're suddenly very important (err or in a lot of trouble). Of course we did feel slightly important, though the rest of the Air Asia passengers on our flight probably wondered who these 'budget VIPs' were… haha!
#2 Champagne on Arrival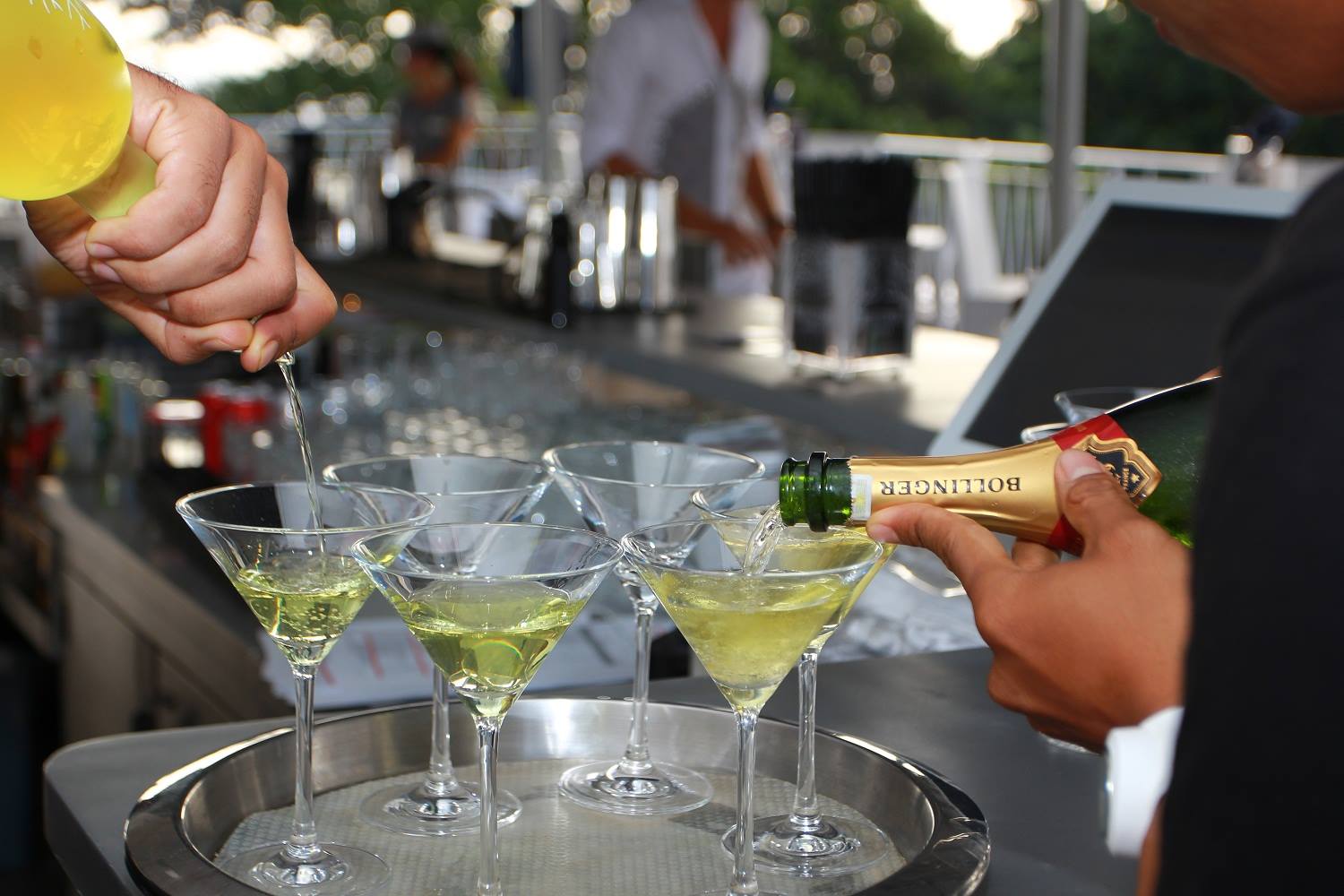 Our driver picked us up in the snazzy luna mobile and offered us a glass of champers each! Yes please. The champagne was so needed, since we had taken 30 hours to get to Bali thanks to the ash cloud (but that's another story — ever stopped over in Surabaya on the way to Bali?!).
#3 A One-of-a-Kind Villa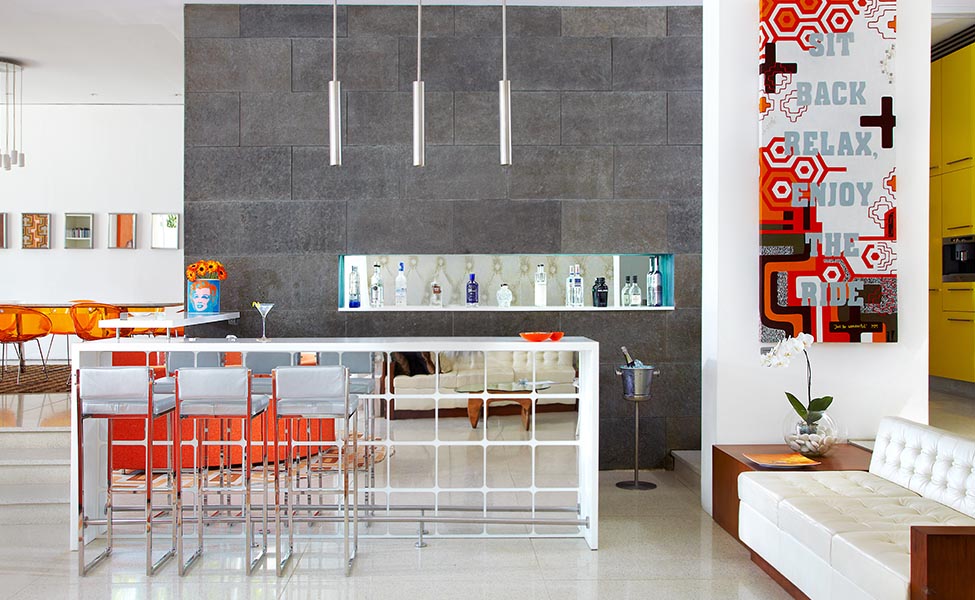 Luna2 doesn't sport the typical Balinese villa decor, but it works! With mod-inspired art and eclectic décor, no detail was forgotten, even the downstairs bathroom had its wall covered with all sorts of quotes like one that read "Never die wondering". Definitely raising the bar of deep thought when one is in the lavatory. Our charming british friend quickly opted for the room at the back, aptly called "Sexy" because of its secret staircase (for secret visitors I presume). We quite liked the quotes that adorned the bathroom wall, i.e.
#4 We Have to Talk About the Service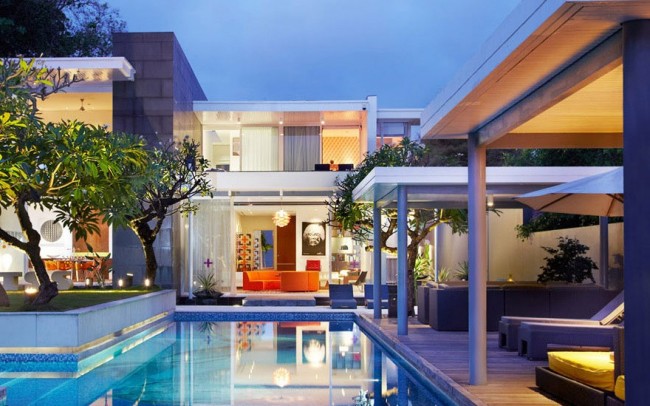 At Luna you get all the services and amenities of a hotel — probably why it's called Luna2 Private Hotel. With a team always on standby (don't worry, they weren't all sitting in the living room with us), it's hard not to be spoiled here. We loved the F&B manager Hellmut, an Austrian gentleman who found his way in Bali and ended up even joining us for our birthday celebration. He gained a few new Facebook friends that weekend, and and we managed to get into new club Jenja despite wearing flats – thanks Hellmut! Nothing is too much to ask for at Luna2 and it's always service that is warm and with a smile (Hellmut even had Berroca on standby for those with a hangover).
#5 And the food!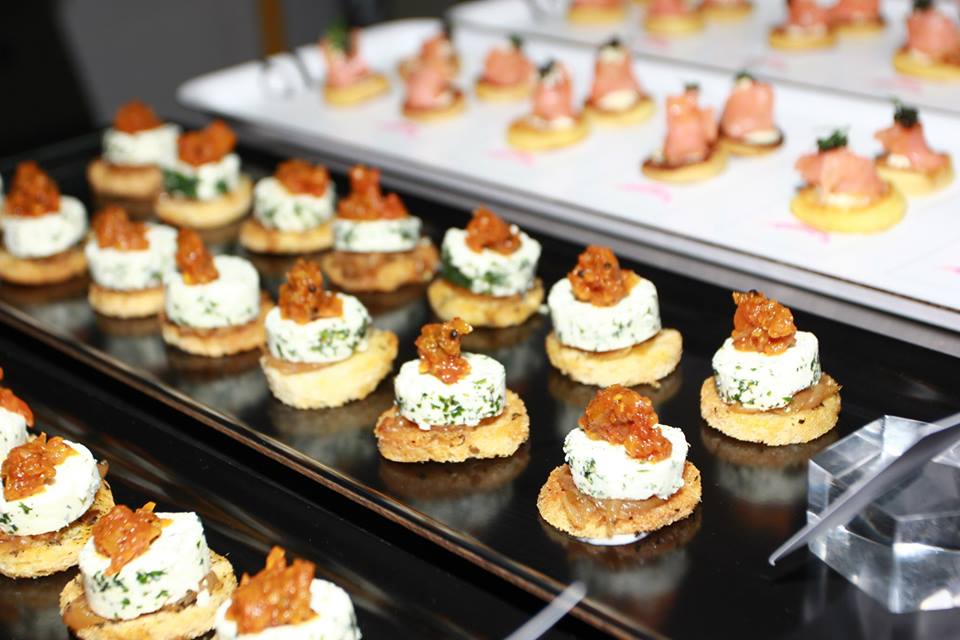 With head chef Errol Defoe from the UK having worked at the 3-star Michelin star Gordon Ramsey and The Waterfront, we knew we could expect something a little different from the norm. Breakfast, which is complimentary for guests, was a spread of croissants and other pastries, fresh fruit, quiche and a main a la carte from the  menu. We loved the corn fritters especially! For our birthday dinner, Chef Defoe put together a mix of Asian and Western cuisine consisting of Wagyu foie gras sliders, butterfish, Thai curry, grilled prawns and much more. We ended up never eating outside of our villa!
#6 Location, Location, Location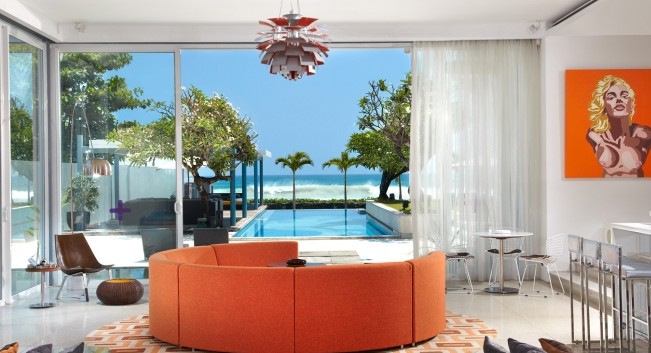 Beach? No problem! It's just right in front of the villa. We could hear the sound of crashing waves in the morning and it was the perfect way to wake up. The boys enjoyed a bit of a surf while us girls lazed by the pool. As much as we loved staying in, we couldn't say no to Ku De Ta when it was just a walk down from the beach — no evening traffic!
Our Present to You:
During peak season, Luna can charge up to USD 5,000 per night. Thanks to our Luxe Nomad charm, we've managed to get them to run a promo with us for just USD 2,250++ per night. night for a 5-bedroom villa! To view this Nomad offer, click here.