London offers a plethora of choices when it come to food — excellent food that is, to suit every taste bud, whim and fancy. Here are our picks of some of the best restaurants you simply must try while there. Make reservations in advance or in some cases, prepare to wait in line (it'll be well worth it, we promise).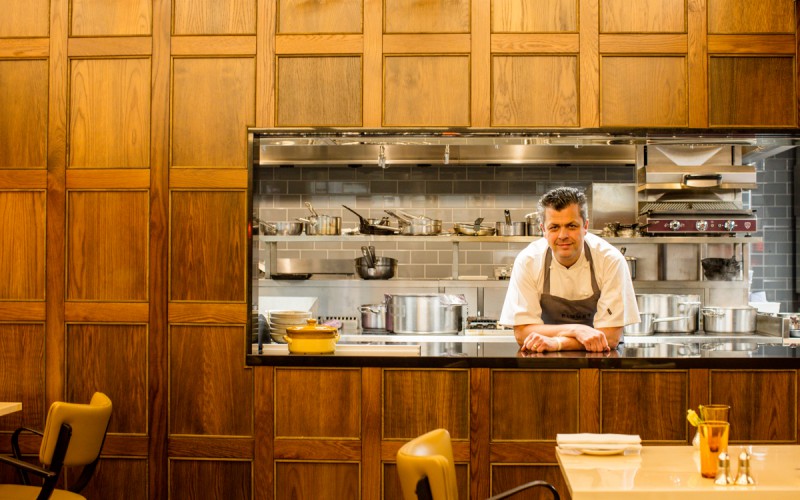 Helmed by Kent-born Chef Allan Pickett who honed his skills at some of London's best French restaurants Orrery and Galvin Bistro De Luxe, Piquet combines the culinary cultures of both England and France, with a focus on fresh and wholesome British produce prepared using traditional French cooking methods.
Try the: Menu Du Jour, which feature the current season's best picks, or if you're going a la carte, try the the crab raviolo, line-caught sea bass and their rustic and flavourful country terrine. Aside from the food, their cocktails (the martinis especially) come highly recommended.
Address: 92 Newman St, W1T 3EZ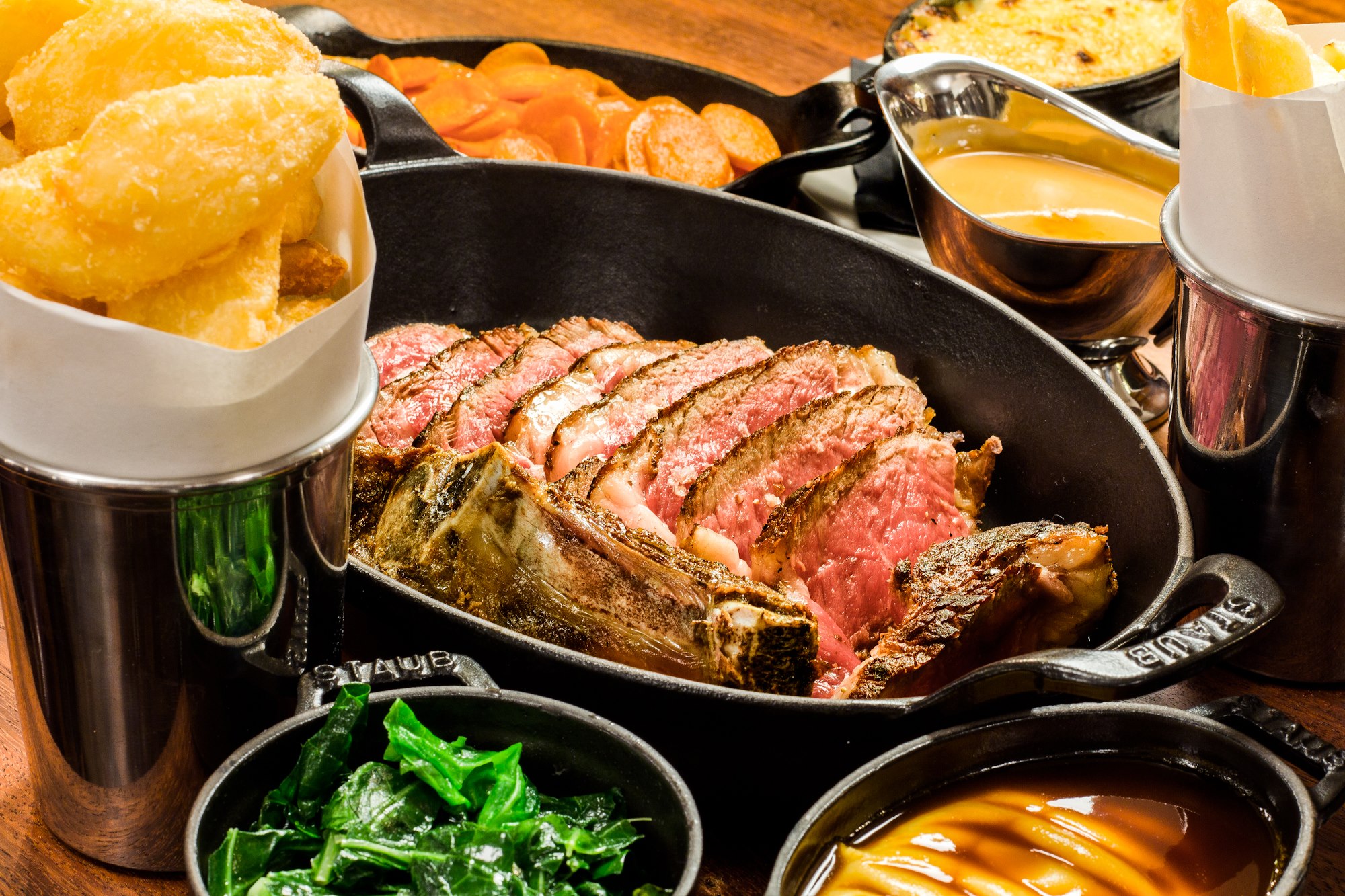 Carnivores, this is the place for you. Named after the architect Nicholas Hawksmoor who built the nearby Christ Church, this steakhouse is known to serve up some of the best cuts in London since 2006. During work hours, the place fills up with smartly-dressed men and women talking serious stuff over serious food.
Try the: There's a good selection of seafood options, but it's all about the steaks, which come in hearty portions listed on a chalkboard (the particular cut and weight gets crossed out once you order your steak). We love ours with sides of macaroni cheese, baked sweet potatoes and mashed potatoes (all to be shared, of course!). On Sundays, try their classic roast beef.
Address: The original restaurant is located at 157A Commercial Street, E1 6BJ, though there are five locations.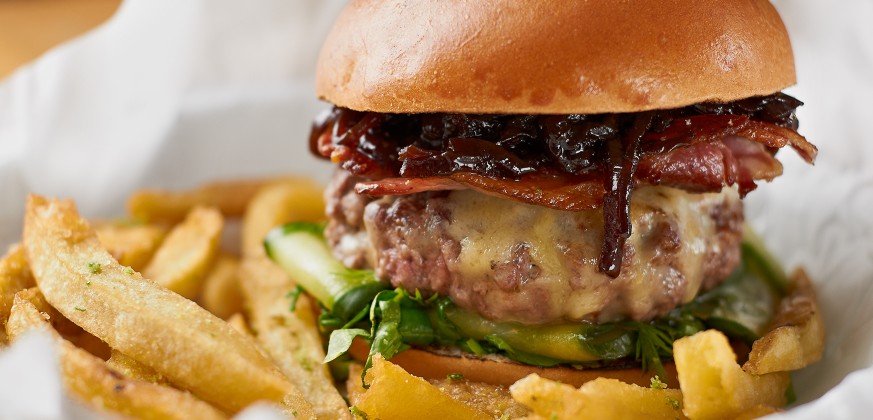 Inspired by great British produce, owners Tom and Phil first met in 2010 while working at the same restaurant in Brighton before deciding to venture out on their own. They set out to do one — and only one thing well (yup, burgers), though we'd say they do two things incredibly well — that and their rosemary chips. Word of warning: burgers here may ruin you for all other burgers out there.
Try the: Honestly, there's nothing else but burgers so you cant go wrong, whether its the classic beef burger, the cheese burger or our favourite — the Honest burger that's topped with delicious red onion relish, smoked bacon and cheddar cheese.
Address: With 11 outlets around London, choose your stop here.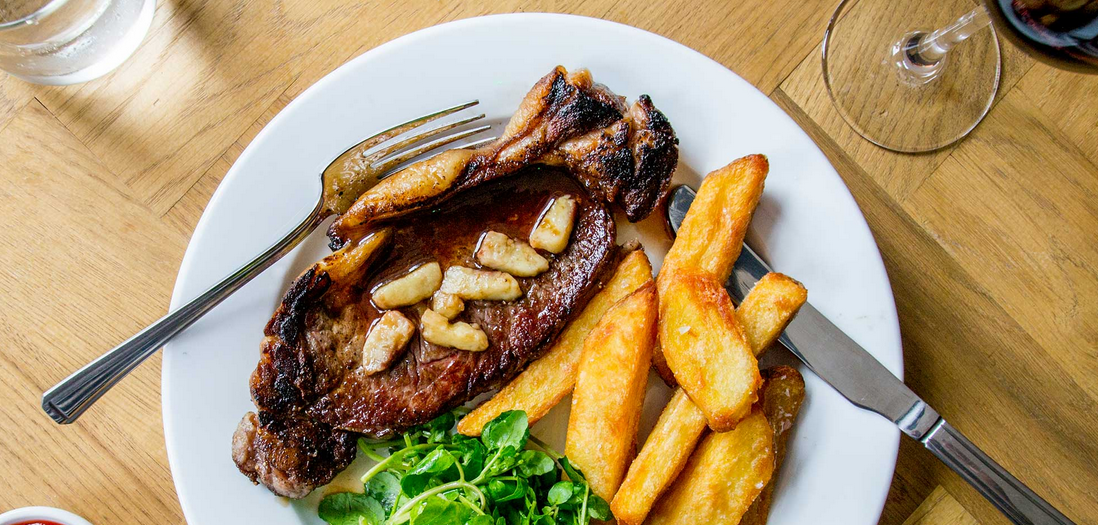 No trip to London (or any part of Britain, for that matter) is complete without some pub grub. And it doesn't get any better than at The Hour Glass. Located in the upmarket neighbourhood of South Kensington, this traditional-looking pub is run by Dave Turcan and Luke Mackay who also own Brompton Food Market around the corner, so you can expect a good selection of beers, fantastic cocktails, wine — and great British food.
Try the: If you're downstairs by the bar, order the Cumberland scotch eggs and pork pies. Upstairs, where the glasses glisten and white table linens crisp and inviting, must tries include their wood pigeon with pickled quince and black pudding, flatiron steak  with dripping chips, bone marrow gravy and watercress.

Address: 279-283 Brompton Road, SW3 2DY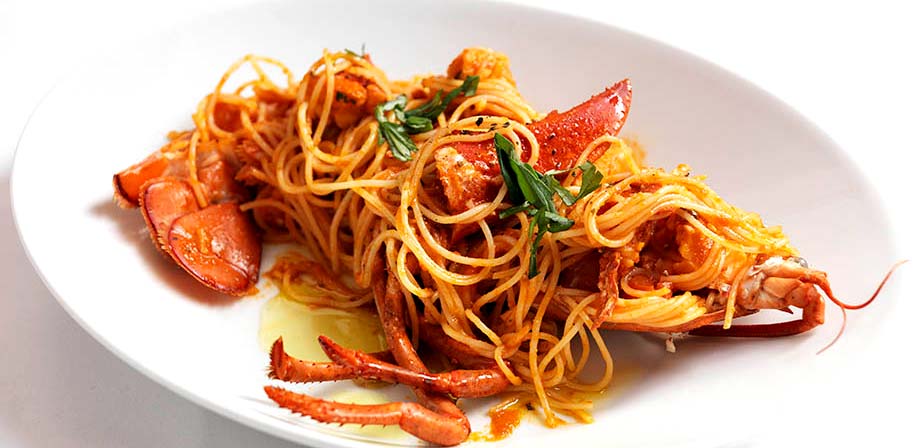 Originally opened in 1984, this long-established restaurant is loved by everyone from your everyday Joe (and Jane) to royalty and celebrities from around the world. Serving up simple, authentic and beautifully cooked Italian dishes, Signor Sassi uses ingredients sourced from the best producers in Italy such as bottarga from Sardinia, burrata from Naples, culatello from Parma and come Autumn, white truffle from Alba.
Try the: There can be no wrong choice as their long standing reputation would attest to, but don't leave without trying the Spaghetti Lobster, the restaurant's most famous dish.
Address: 14 Knightsbridge Green, SW1X 7QL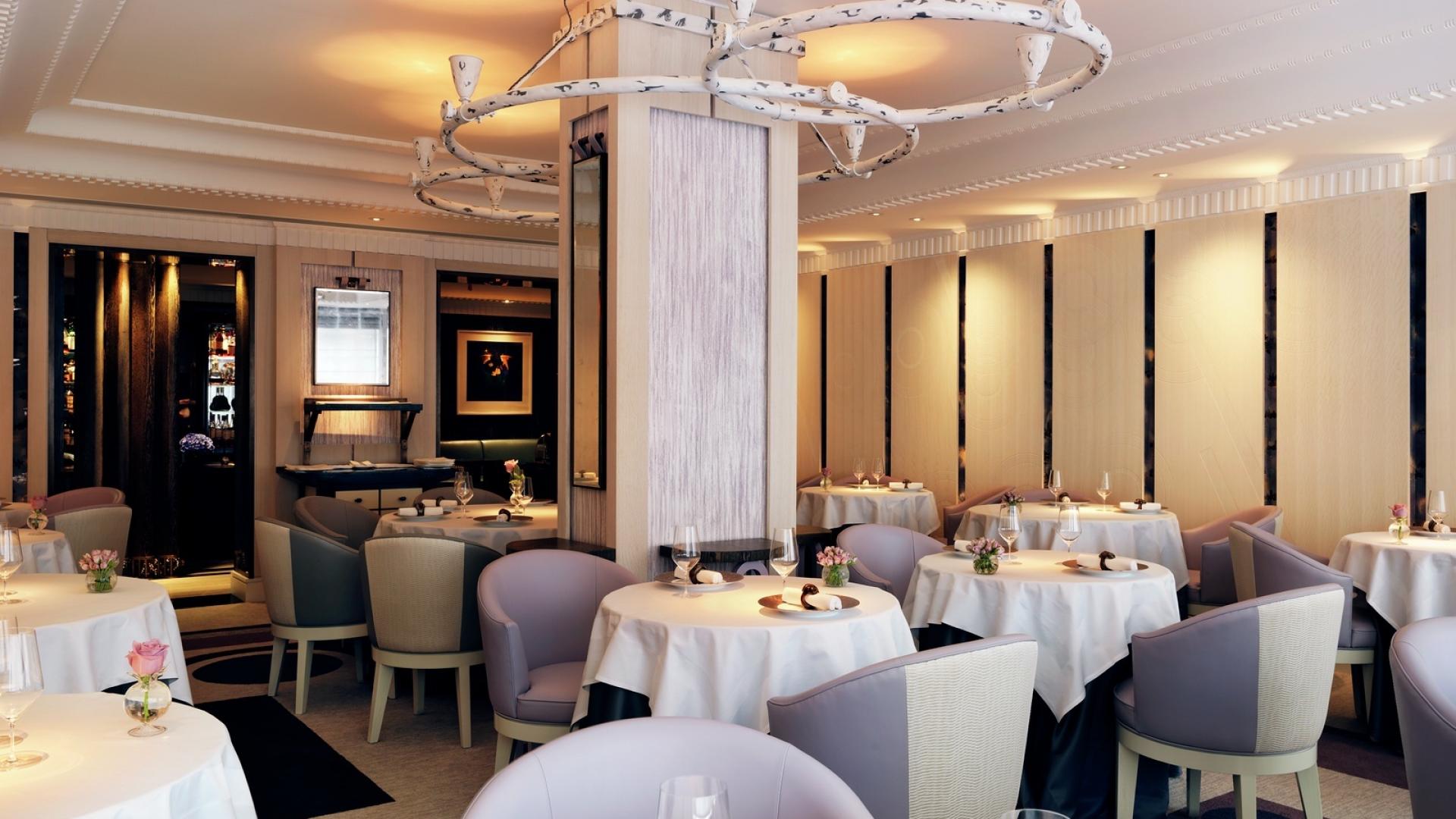 If fancy wining and dining is what you're after, then Chef Ramsay's original Michelin-starred restaurant is where you should be. The celebrity chef's first solo restaurant that opened in 1998 is still one of the best fine dining restaurants in London, and bears three Michelin stars since 2001. It's also the restaurant that got Ramsay his first Michelin star (Ramsay and his restaurants have been awarded 16 stars in total to date).
Try the: Ravioli of lobster, langoustine and salmon or sautéed foie gras — or to make things easier, opt for the Menu Prestige that helps narrow down the choices for you.
Address: 68 Royal Hospital Road, SW3 4HP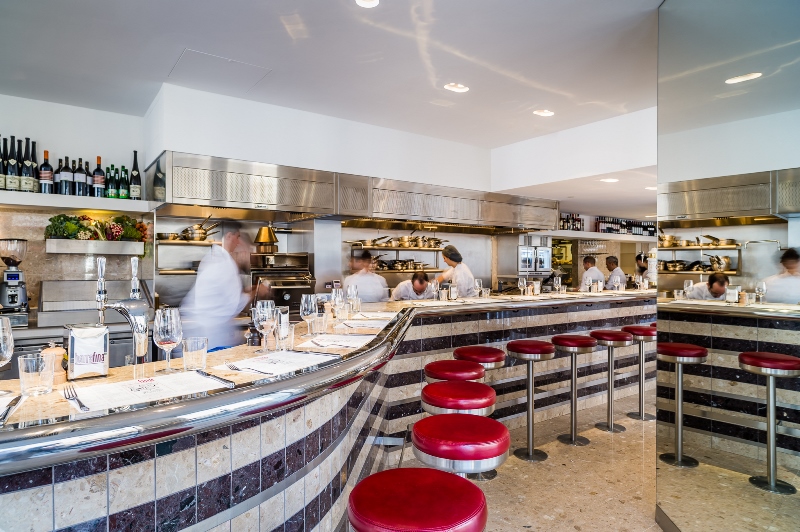 Ask any Londoner where to go for good tapas and they'll most likely point you in the direction of the nearest Barrafina. Owned by brothers Sam and Eddie Hart who are half Spanish, the menu reflects their Spanish heritage with dishes bearing distinct Mallorcan and Catalan flavours. Keep in mind that this one of the restaurants that don't take reservations, and there is always a line, so plan to go as early as possible for a shorter wait.
Try the: Everything (hey, tapas is made for sharing after all, right?), especially the grilled chicken thighs served with romesco sauce, Coca Mallorquina (the Mallorcan version of pizza) and octopus with capers.