#1 Sea Hag Restaurant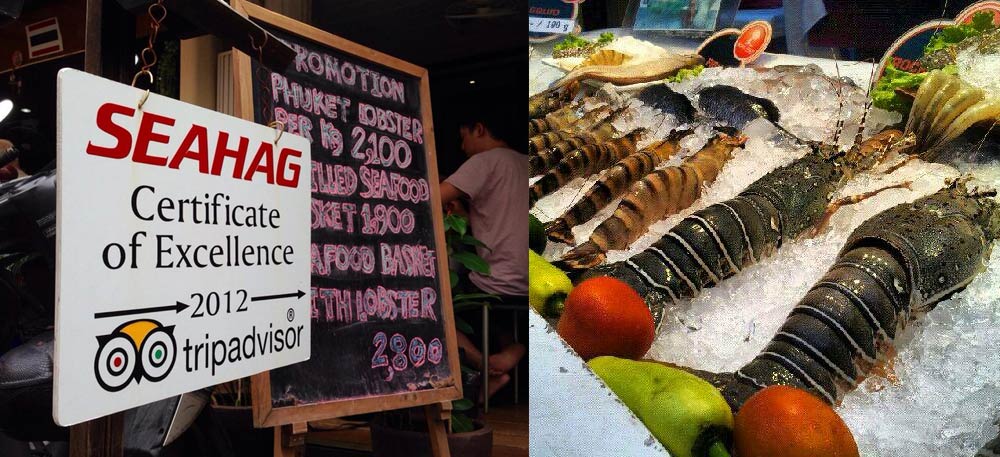 What: The road lining Patong Beach is littered with many a seafood resto, but the one you should stop at is really the Sea Hag. Armed with an arsenal of huge tiger prawns, an extensive Aussie wine list and a gay (literally and metaphorically) atmosphere, it's a lively, yummy place to be.
To order: The seafood platter for starters and heaps of them tiger prawns.
#2 Kan Eang 2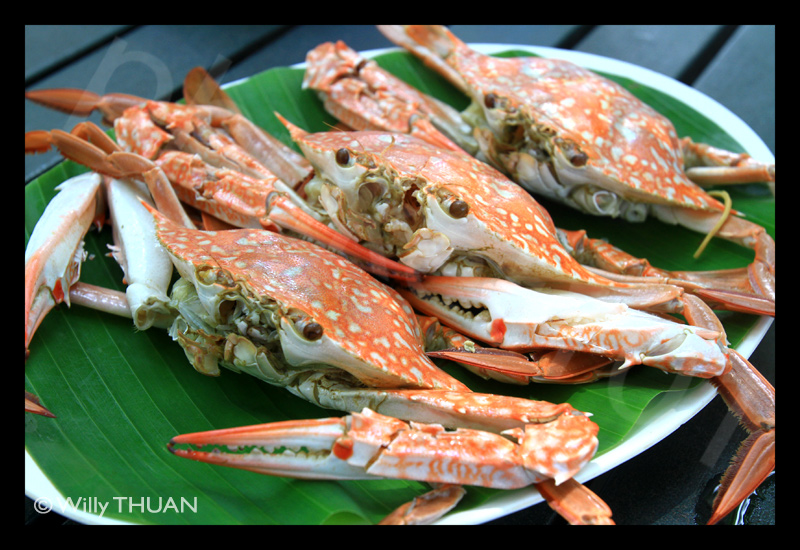 What: Straight from the Andaman Sea to your plate, it's Phuket's shining beacon of exemplary seafood. It's family-friendly, has great views along the Chalong Bay, with a slew of crustaceans for you to choose from.
To order: The crab curry.
#3 Lotus Restaurant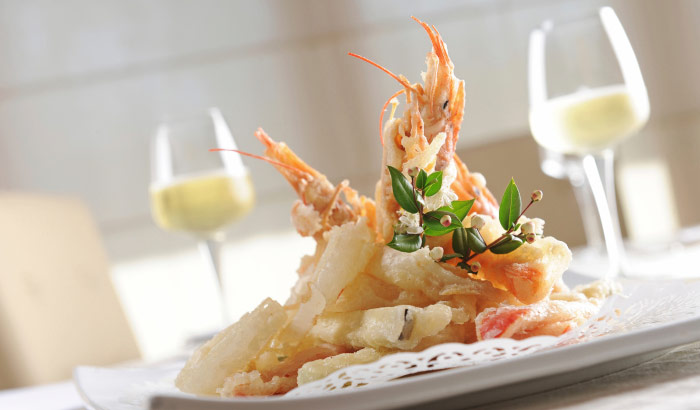 What: It used to be all open-air and nondescript, but this local seafood king has since risen to fame and with it, came a facelift. Soft candlelight illuminates the private dining area that is surrounded by glass walls, wood furniture and the fresh produce that has made its name.
To order: The BBQ Lobster.
#4 Kru Suwit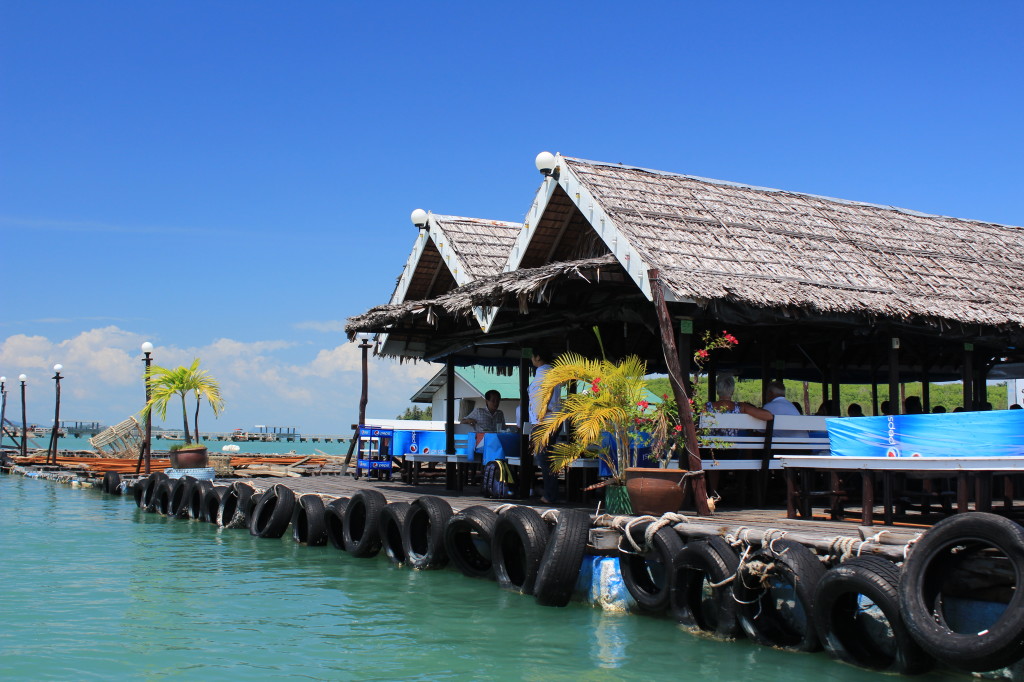 What: Almost everything floats on a boat in Phuket, and here's an excellent example. A floating restaurant built between Phuket Island and Maphrao Island. There's not a hint of pretentiousness in this ridiculously famous eatery though; everything is down to earth, or should we say, sea.
To order: Point at whatever catches your eye in the nets. Grouper, blue crabs and moray eels are all well and good.
#5 Mor Mu Dong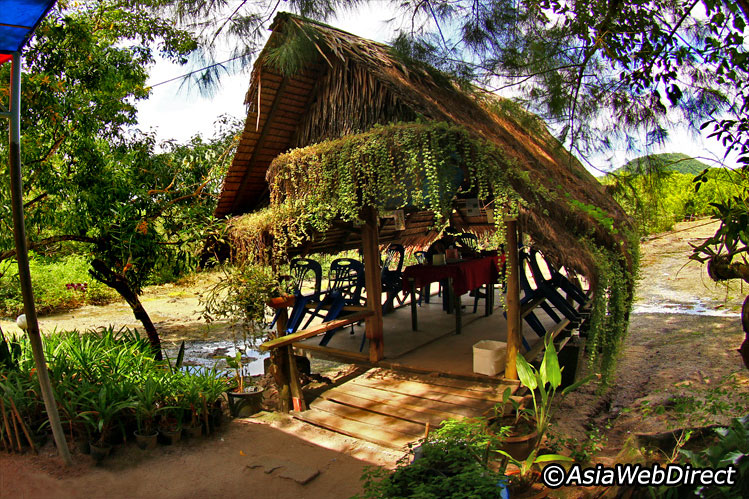 What: This one's a bit of a hipster find, but it's well worth the trouble to get there. Known best with the locals, Mor Mu Dong is all mangrove, concrete tables, plastic plates and familiar dishes with a wild twist.
To order: Kaeng Prik Kraddok Moo (spicy pork curry) or the steamed fish in salt crust.
Which seafood restaurant calls out the most to you, nomads?
Main photo:  1.
Photo credits: 1, 2, 3, 4, 5.