It's literally just steps away from the white sand beaches of the sprawling Jimbaran bay and has a diverse portfolio of activities both within the resort and out. Depending on your needs, the Karma Jimbaran Bali has 1-4 bedroom expansive pool villas (yes, you get your own pool, too!) on a tranquil hillside that mixes contemporary luxury and top notch amenities.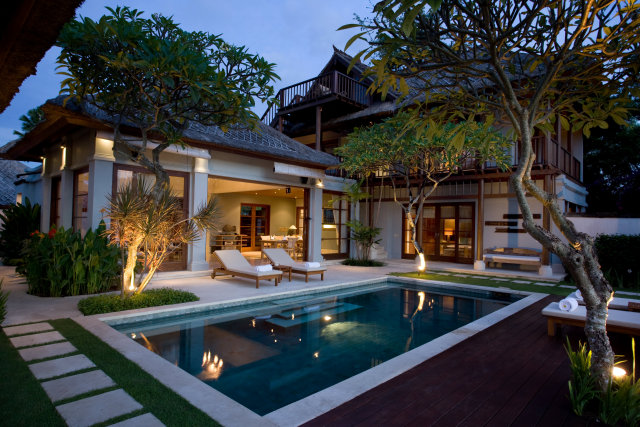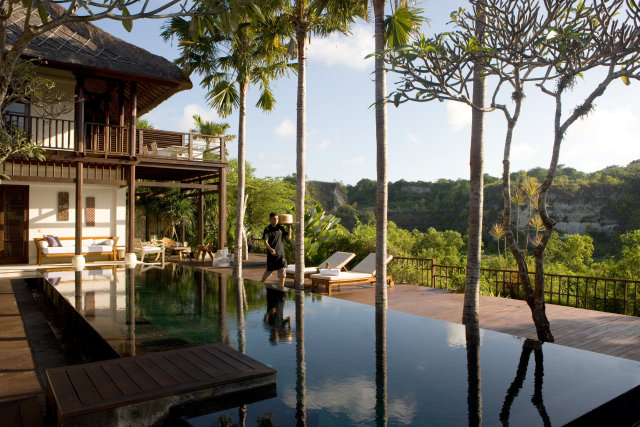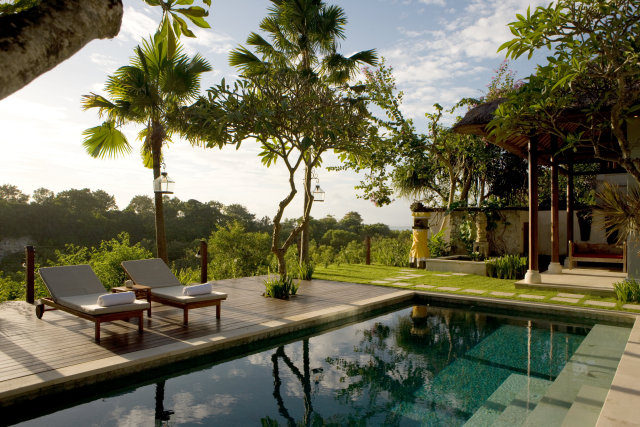 What: A selection of 1-4 bedrooms to suit your needs (with the majority being 3- and 4-bedroom villas, so perfect for friends and families!), The Karma Jimbaran Bali is spacious with your own private pool, a large open living and dining space, kitchen and contemporary fittings offset by a carefully composed blend of artwork from around the region.
Accessed by carefully maintained paths that are lined with swaying trees and manicured lawns, the villas were designed by one of the top most respected design firms, Grounds Kent architects.
All bedrooms are ensuite and set with luxurious, top grade bedding.
Why: Although it's a enormous cluster of luxury villas, each contains its own private charm ensconced within the villa. It's also the perfect getaway for families and friends, thanks to large 3- and 4-bedroom villas. Karma Beach Bali maintains its rep as a go-to for sunsets and fun days, while the Karma Lounge also serves up world-class cuisines with a casual twist. It's definitely worth trying at least once.
TOP TIP: One of the many things you have to take advantage of is the proximity to the sea. Enter the world of snorkelling, diving and other water sports!
Extra stuff:
– 24 Hr access to the library and gymnasium!
– A stone's hop away from the Ngurah Rai Airport.
– Being on a hillside location, you'll be privy to spectacular sunsets.
– As a guest, you get complimentary access to the Karma Beach Club and the 3 Monkeys Karma's Kids Club that is exclusively tailored for children aged 2 to 11 years.
– Pamper your aching body at the Karma Spa located within the grounds. They even have mani and pedi sessions, too!
– Since you're so close to the sea, visit the famous Jimbaran Fish market, choose your catch and then cook it in style with the kitchen team.
– The villa also has an impressive collection of new and old world wines that will make wine dinners extra special. The owner of Karma Jimbaran Bali being a wine aficionado, has appointed a dedicated sommelier to ensure the perfect selections to go with your world-class cuisine.